An expert answers some of the most common questions about Autism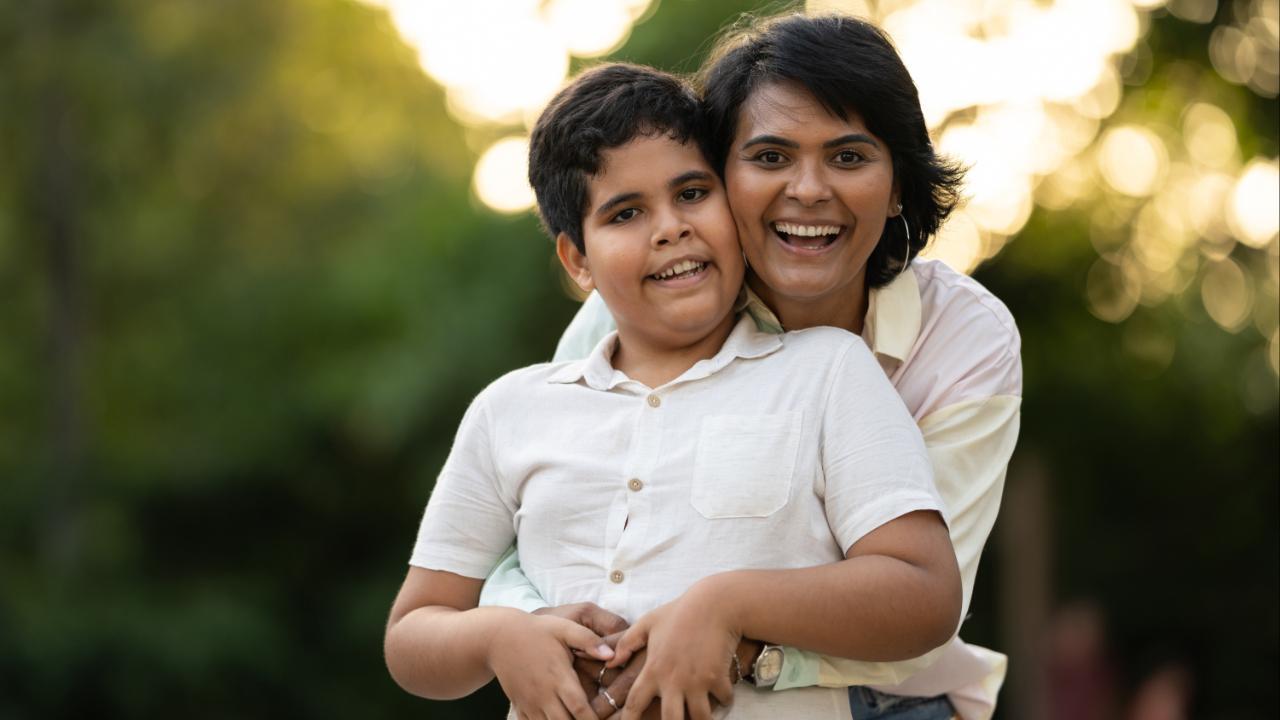 Image for representational purposes only. Photo Courtesy: iStock
This World Autism Day we spoke to Dr Priyanka Parikh, Consultant Developmental Pediatrician at Jaslok Hospital and Research Centre about some of the most common questions every parent has about autism. Here are excerpts from the interview
What is autism and at what age does it commonly manifest in a child?
ADVERTISEMENT
Autism spectrum disorder is a developmental disability that affects social interaction, communication and imaginative play skills. Children with autism often have delays and difficulties with spoken language, use of gestures and understanding other people's feelings or their own emotions. They often show repetitive behaviours, restricted interests and may have trouble processing different sensory inputs like sound, touch, etc. The intellectual abilities range from gifted to severely challenge and the severity of symptoms and support needed varies from person to person.
The symptoms tend to emerge by 12 to 18 months of age, and most symptoms manifest between 2 and 3 years of age.
What 'unusual signs' should parents look out for in their children before they visit a doctor?
Parents should be concerned and seek evaluation if their child  
is not responding to name by 12 months
is not pointing at objects to show interest by 14 months
is not speaking any words by 16 months or two-word meaningful phrases by 24 months
avoids eye contact
prefers to be alone
does not play "pretend" games
repeat words or phrases over and over again
flaps hands, rocks whole body, or spins in circles
gets upset by minor changes in routine
has fixed, narrow interests
has unusual reactions to the way things sound, smell, taste, look or feel
shows loss of speech or social skills at any age
How should a parent deal with autistic kids?
It is very important for parents to learn more about autism and seek support and guidance regarding management and start therapy right away. Since the parent spends the maximum time with the child, it is important to learn and implement activities at home for better outcomes. Parents need to be consistent, set a routine, establish schedules, reward good behaviours, anticipate triggers for undesirable behaviours and create a positive environment.  Joining a support group helps with learning to cope with challenges. Last but not the least; parents are the most important advocates for their child.
Types of therapies that can help parents change child's behaviours
Early intervention is most important, needs to be multidisciplinary and coordinated by a Developmental Paediatrician. Intervention includes developmental based or behavioural models. Occupational therapy helps children with activities of daily living like dressing, eating and bathing and to improve fine motor, social, and problem-solving skills. Sensory integration therapy helps the child respond appropriately to sensory information like sights, sounds, touch and smells. Speech therapy helps to improve the child's communication skills. Pharmacotherapy (medications) may be offered to help with difficult behaviours in some children.
How can parents help their child with autism or ASD live well?
In addition to the above-mentioned points, it is very important to identify the strengths in the child and use them to work on their challenges. In Dr Temple Grandin's words "There needs to be a lot more emphasis on what a child can do instead of what he cannot do". A positive and loving home environment with involvement and understanding from siblings and extended family helps integrate the child with normal family activities and outings. And most important, parents need to take breaks and take care of their own selves in their journey of dealing with their special child
Are there any statistics on the number of children that suffer from this disorder in India? If yes, is it a rising trend? Are the numbers of children diagnosed with this ailment increasing?
According to Centers for Disease Control and Prevention (CDC) statistics, recent estimates of prevalence of autism in the US is approximately 1 in 68 children and has increased up to 30% from 1in 88 reported in 2008. Also as per CDC, one percent of the world population has ASD.
Also read: Understanding the mental health needs of neurodiverse adolescents
Dr Priyanka Parikh (M.D. (Ped), MRCPCH(London), DNB, DCH, FCPS) is a  Consultant Developmental Pediatrician at Jaslok Hospital and Research Centre. She is passionate to help children with disabilities achieve their maximum potential and be included in society
"Exciting news! Mid-day is now on WhatsApp Channels

Subscribe today by clicking the link and stay updated with the latest news!"
Click here!