Regular application of rose water does wonders to oily skin. Find it out here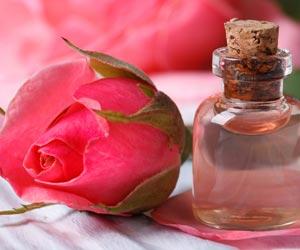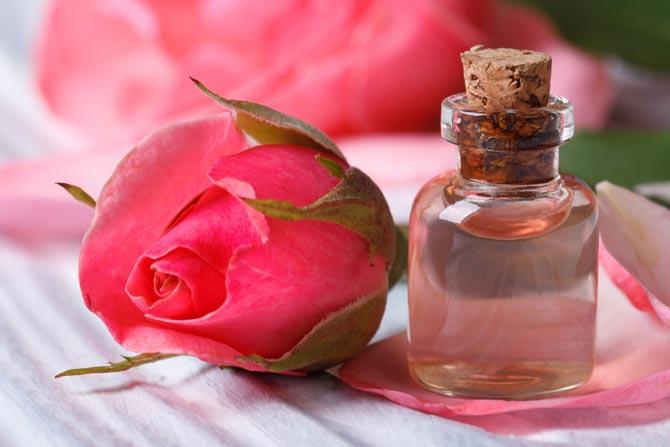 Taking care of oily skin is probably one of the difficult tasks you can ever do. Production of excess sebum lead to acne and blackheads and contributes to an unpleasant shiny-greasy face. To get rid of oily skin and associated skin problems, you need to keep oil production under control, which can be done by following simple and natural beauty tips.
Rosewater is an ancient beauty secret that is used to treat skin problems like inflammation, dermatitis, acne and eczema. It is one of the most common ingredients you can include in your daily skincare routine. It helps moisturise your skin and gives it a natural glow. Application of rose water also renders a cooling effect to the skin.
Rosewater is beneficial for all skin types, especially oily skin. It can be included in homemade beauty tips for treating oily skin. It regulates oil production and removes excess oil and dirt. By doing so, it ensures that you do not get an unpleasant glow on your skin. Regular use of rose water as a facial cleanser balances and cleanses oily skin, and brings a natural glow.
Here are different ways you can use rose water for a healthy glowing skin:

• Apply chilled rose all over your face and dab it evenly with a cotton ball
• Spray chilled rose water on a cotton bud and dab it all over your face
• Apply rose water after taking a steam to reduce redness
• After washing your face with face wash, mix one tablespoon of rosewater and few drops of glycerine and apply the mixture all over your face.
Remember you do all these on cleansed skin.
Apply rosewater every day for best results
Watch this space for another skin-healthy tip tomorrow
---
Disclaimer: The above article is only a home remedy and should not be used as a substitute for medical advice. Visit your doctor before you use any home remedy.