Here is a list of five common seeds you must include in your everyday diet for better nutrition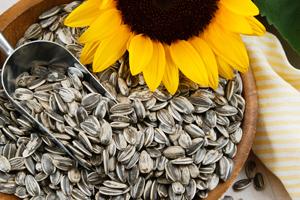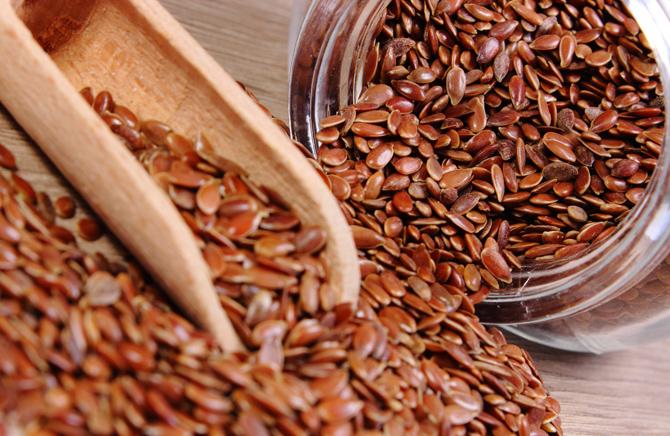 Here is a list of five common seeds you must include in your everyday diet for better nutrition. Take a look

1. Flax seeds: These are a great source of soluble fibre. Flax seeds lower cholesterol level and keep you full for a longer time. Flax seeds also contain Omega-3 fatty acids, which helps to boost brain health. Consumption of flax seeds can lower the risk of age-related macular degeneration. Studies have also shown that flax seeds help prevent certain types of cancers. Mix a handful of flax seeds in salads, soups, yogurt, and smoothies or bake it into muffins for additional taste and nutrition.
2. Chia Seeds: The seeds are loaded with proteins, Omega-3 fatty acids, and minerals like calcium, potassium, and iron. The combination of protein and fibre in Chia seeds helps lower your food cravings. Chia seeds can be used for making chia pudding or can be simply added to cereals, yogurt and vegetable dishes.
3. Sesame seeds: These are packed with essential minerals like manganese, copper, iron, phosphorus, zinc, and calcium. While manganese, phosphorous and calcium help promote bone health, copper helps to reduce pain and swelling caused by rheumatoid arthritis. If you are looking for non-dairy calcium, add sesame seeds to your diet. Regular consumption of sesame seeds promotes bones health and leads to healthy hair, glowing skin, healthy nails, and a good night's sleep. Sprinkle sesame seeds on salad; make an energy bar by using sesame seeds or use sesame oil for salad dressings for an additional dose of nutrition.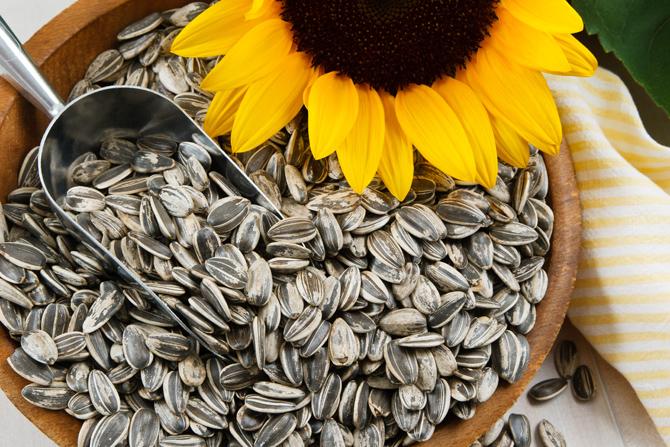 4. Sunflower seeds: Rich in vitamin E, selenium, and vitamin B1 (Thiamin), sunflower seeds protect cells from oxidative stress and help maintain a healthy metabolism. In fact, sunflower seeds are the richest source of Vitamin E. Sunflower seeds help reduce stress and aid weight loss. Crush sunflower seeds and use the powder as a gluten-free coating for fish or chicken preparations. You can even add raw or roasted sunflower seeds to yogurt and vegetable dishes.
5. Pumpkin Seeds: Rich in iron, zinc, and phosphorous, pumpkin seeds help to reduce fatigue and contribute to healthy skin, hair, bones, and tooth. Pumpkin seeds are also a good source of healthy fats. Add a handful of pumpkin seeds to your diet for an extra dose of nutrition. Pumpkin seeds can be used for making muffins, smoothies, and multi-grain energy bars. 
(With inputs from Aniket Karia, Founder, All Heart)
Catch up on all the latest Mumbai news, crime news, current affairs, and also a complete guide on Mumbai from food to things to do and events across the city here. Also download the new mid-day Android and iOS apps to get latest updates