On World Heart Day 2021, Mumbai-based specialists outline how people below the age of 40 can reduce the risk of heart-related complications by managing nutrition, exercise and stress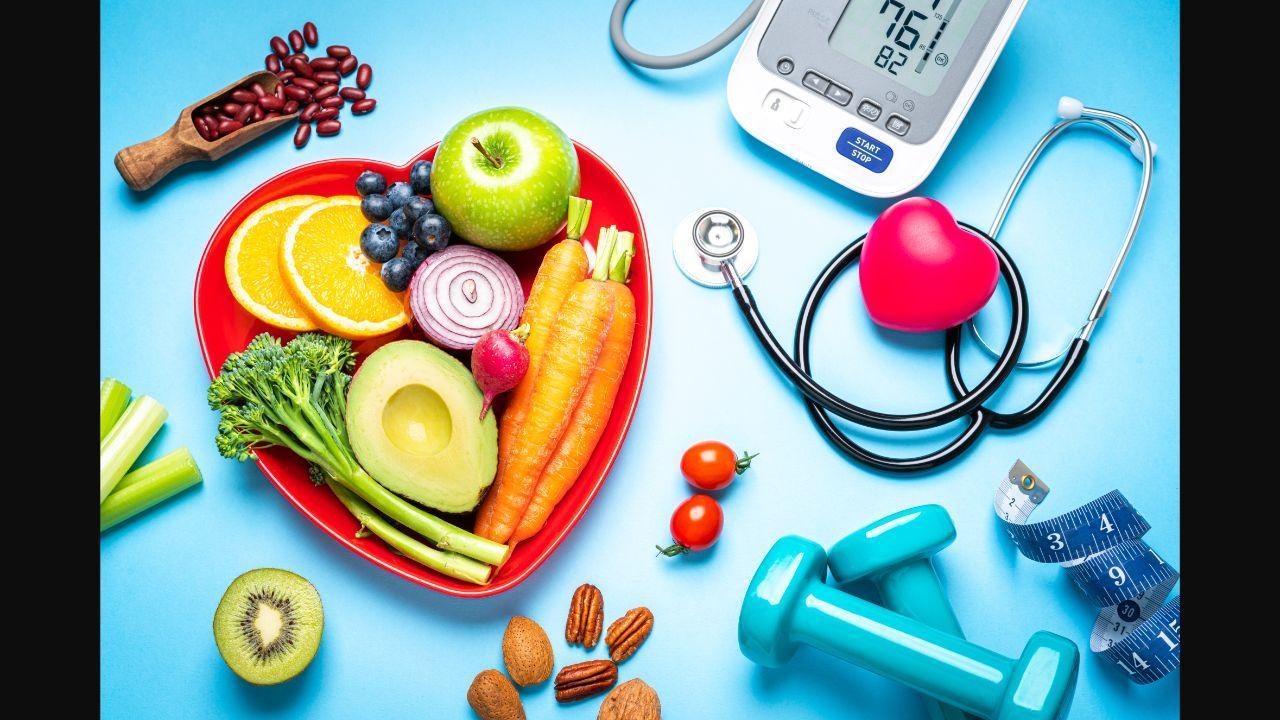 Representational photo. Pic/iStock
Cardiovascular Diseases (CVDs) are one of the leading causes of deaths across the globe and the most common complication is a heart attack or stroke. While medicine experts have managed to formulate several advanced procedures to treat CVDs, it is still hard to predict when one might suffer from a heart-related complication.
In recent years, studies have shown that heart-related conditions are on the rise among young people. Television actor Sidharth Shukla's demise in September at age 40 due to a heart-attack brought the focus back on this subject.
ADVERTISEMENT
Risk factors
Dr. Chetan Bhambure, consultant interventional cardiologist, Wockhardt Hospital says people with comorbidities such as high blood pressure, cholesterol and diabetes during their 30s or 40s need to be extra vigilant about their heart health as their chances of suffering from a heart disease is higher than their non-comorbid counterparts. Lack of physical activity, obesity, uncontrolled diabetes, cholesterol, and high blood pressure only enhances the risk. Excessive smoking, drinking and a sedentary lifestyle can also prove to be damaging. He adds that stroke, heart failure, and heart attack are a common occurrence in people with comorbidities. 
Also, to avoid the risk of a heart attack or stroke in the later part of life, it is imperative to take care of the heart in the younger years, adds Dr. Narayan Gadkar, consultant cardiologist, Zen Multispeciality Hospital.
Therefore, on the occasion of World Heart Day, Mid-day online has combined the insights of experts to collate a list of lifestyle changes that could reduce the risk of heart-related complications in young people.
Watch what you eat
Dr. Bhambure says powerful nutritional strategies can be beneficial for the heart. Regular consumption of the right foods can help curb the risk factors such as high blood pressure, cholesterol, abnormal blood sugar levels, triglycerides, and obesity which may give rise to a heart disease in later life. 
He adds, avoid saturated fats and trans fats and choose monounsaturated and polyunsaturated fats. Eat more fibrous foods and switch on to plant protein from animal protein. Go for low-fat dairy products and control your portion size. Higher cholesterol levels in the body can lead to atherosclerosis (plaque builds up inside arteries) which can, in turn, increase the risk of a heart attack or stroke. 
Dr. Gadkar says eat fresh fruits like apples, berries, cherries, avocados and kiwis. Opt for legumes like beans, lentils, nuts, seeds, olives, herbs, paneer, tofu and whole grains. Go for oily fish like salmon, mackerel, tuna, sardines, which will increase HDL, i.e., good cholesterol, and reduce the risk of blood clots. Eat corn, soy, pumpkin seeds, sunflower seeds, flax seeds, sesame seeds, and chia seeds. Cut down on processed, junk, oily, frozen and canned food. Limit salt and sugar intake. Cut down on colas, sodas, artificial sweeteners, and colors. Even alcohol and smoking should be avoided.
Get the body moving
As a young adult, regular exercise is the best gift that you can give your heart, says Dr. Bhambure. Staying fit and maintaining optimum weight will help cut down the chances of coronary artery disease and vascular disease. Exercising will help control abnormal blood sugar levels, and also lower stress that could lead to heart problems. Being physically active also slows down the heart rate and lowers blood pressure.
Brisk walking, swimming, yoga, running, aerobics, cycling can help burn calories and enhance the functioning of the blood vessels. Dr. Gadkar also recommends resistance training, push-ups, pull-ups, chin-ups, stretching. However, it is advisable to consult your doctor before taking up a fitness regime and practice it under the guidance of an expert.
Manage stress
Dr. Gadkar says stress can contribute to heart disease and stroke. Particularly for working professionals, stress causes overeating, smoking, increased alcohol intake and disinterest in fitness-related activities, among other things. All these factors can block the blood vessels. Lack of physical activity and weight gain can raise blood pressure. Thus, a heart attack is common in those who are stressed.
Regular exercise, eating a well-balanced diet, avoiding emotional eating, and addressing issues like depression and anxiety can help manage stress. Create a structured routine of activities you like doing, Dr. Bhambure adds. So, listening to music, dancing or gardening can help beat the stress. For working professionals, practicing deep-breathing exercises, dividing work into smaller tasks and setting smaller goals can help.

Disclaimer: This article is not meant as a replacement for a medical practitioner's advice. Readers must always consult their doctor and/or nutritionist first before initiating any changes to their diet or fitness schedules.
Also Read: World Heart Day: Why young Indians are increasingly at risk of heart disease