Ahead of World Heart Day 2021, Dr. Jamshed Dalal, director of cardiac sciences at Kokilaben Dhirubhai Ambani Hospital, breaks down the reasons for Indians, including the country's younger population, becoming increasingly susceptible to heart disease. The specialist also shares ways to manage cardiac health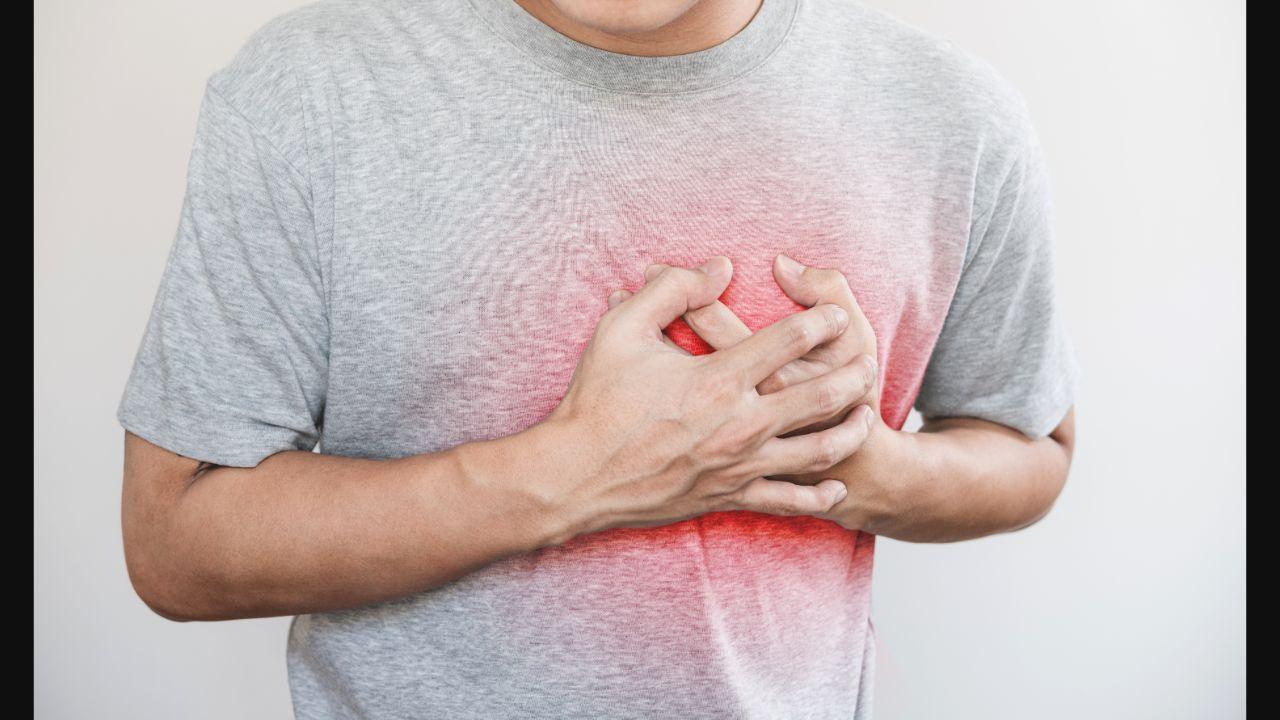 Representational photo. Pic/iStock
World Heart Day is observed on 29 September each year to spread awareness about cardiac health across the globe. According to the World Health Organization (WHO), cardiovascular diseases (CVDs) account for 32 percent of all annual global deaths (17.9 million), making it the number one cause of death globally. While behavioural factors such as an unhealthy diet, tobacco use, physical inactivity, and alcohol abuse are the root causes behind most cases of cardiovascular diseases, cardiac health became a cause of major concern during the pandemic as many young people suffered from heart failure. 
Mid-Day.com asked Dr. Jamshed Dalal, director of cardiac sciences at Kokilaben Dhirubhai Ambani Hospital to answer a few important questions about cardiac health management, warning signs of cardiovascular diseases, and the increasing prevalence of heart failure amongst Indian youth.
ADVERTISEMENT
How has Covid-19 impacted cardiovascular diseases? 
The pandemic significantly disrupted access to healthcare services for non-COVID diseases, including cardiovascular diseases like heart failure in multiple ways, leading to delays in cardiovascular disease diagnosis as well as treatment. Since the start of the pandemic, people living with non-communicable diseases like CVDs have become more vulnerable as a result of reduced care access. In India, 30 percent fewer acute cardiac emergencies reached health facilities in rural areas in March 2020, compared to the previous year (according to WHO data). 
Patients with chronic heart failure had more complications and fatality if they contracted COVID. Moreover, COVID also causes cardiovascular disorders, including myocardial injury, arrhythmias, acute coronary syndrome and venous thromboembolism. Specifically, patients with COVID had reported a significantly higher risk for myocarditis compared to patients who weren't infected. Myocarditis is a heart failure risk factor and contributes to increased heart failure cases.
Why is India's younger population increasingly affected by heart diseases? 
There has been a rise in heart disease amongst the younger population in India, which can be due to several factors. 
These include unhealthy lifestyle behaviour, including the increased prevalence of smoking, alcohol abuse, with poor dietary habits, and decreased physical activity. Earlier onset of non-communicable diseases like diabetes and hypertension also acts as a risk factor for heart failure. 
Another factor on the rise is high stress levels, especially amongst the young working-age population. With work-from-home and pandemic-related changes, these factors may be further exacerbated, resulting in a combination of poor lifestyle and diet choices, as well as an increased risk of non-communicable diseases, and consequently, heart diseases. 
At what age should we start screening or undertaking tests for heart health?
Although recommendations may differ based on specific diseases to screen for, certain medical bodies such as the American Heart Association suggest that some screening tests (including cholesterol, blood pressure, blood glucose, and high-sensitivity c-reactive protein) should start at age 20.
Why are Indians more susceptible to heart diseases than the rest of the world?
Heart failure burden is rapidly rising in India. Of an estimated 26 million heart failure cases worldwide, as many as 8 to 10 million patients are found in India alone.
There can be a number of reasons for this trend. Indians are prone to developing non-communicable diseases like diabetes and hypertension at an earlier age, both of which place the individual at greater risk of heart diseases like heart failure and heart attack. 
Stress is another factor, particularly as a result of financial worries, high pressure at work, and other daily challenges, typically starting during academic studies. According to a survey by Optum, nearly half the employees in India suffer from some type of stress. As per one study on the Indian population, 74 percent of workers experienced personal stress due to financial strain, and other stressors included intrinsic job-related stress (68 percent), managerial role-related stress (59 percent), and career or achievement-related stress (75 percent). Around 59 percent of those surveyed also reported health problems resulting from work stress. There is also extensive research outlining the link between work-related stress and increased risk of cardiovascular disease.
Cigarette smoking, leading sedentary lifestyles with minimal physical activity, as well as poor dietary habits may also contribute. The commonly observed unhealthy dietary choices include excessive consumption of fried or junk foods, saturated fats or trans fats and red or processed meat. Obesity in India can be another reason for this trend.
What are the factors that increase the risk of heart failure? 
There are a number of factors that increase your risk of heart failure, of which some may be genetic and cannot be controlled, but other factors can be modified. 
A number of other heart diseases act as heart failure risk factors, including coronary artery disease leading to a heart attack (as damage to one's heart muscle can create reduction in efficiency of pumping blood), heart valve diseases, congenital heart diseases and rhythm disorders. Other risk factors include hypertension or high blood pressure, anaemia, diabetes, lung or kidney disease, asthma or obstructed airways disease, obesity, thyroid disorders, or even infections including rheumatic fever or Chagas disease. 
There are also a number of lifestyle risk factors, including alcohol or smoking and tobacco use, drug misuse and dietary factors such as excessive salt or fluid intake. 
What are some common misconceptions about heart failure?
There are several common prevailing misconceptions about heart failure which are essential to address. One is that the heart failure condition represents the 'end of life' and cannot be managed. In contrast, there are effective treatment options (typically a combination of treatment including medication, mechanical devices or transplantation as well as lifestyle interventions) for heart failure, especially when it is detected at an early stage.   
People are also of the perception that heart failure is extremely sudden and has no warning signs. There are, in fact, a number of signs and symptoms associated with heart failure, and knowing these can be vital to detecting the condition early on. Some of these include breathlessness occurring during various different activities, such as when one is exercising, and in later stages, even when lying in bed, swelling (most commonly seen in the ankles and bloating in the abdomen), fatigue and loss of appetite.
Additionally, one more myth is that only the elderly are affected by heart failure, which is not true, considering the rise in younger patients suffering from heart failure. Another common misconception is that heart failure is the same as a heart attack. They are not the same, even though they are both cardiovascular diseases.   
What is the difference between a heart attack and heart failure? 
Although both are forms of heart disease, heart attack and heart failure are not the same. 
Heart failure refers to the heart's inability to sufficiently pump enough blood to meet the body's requirements for blood and oxygen. A heart attack, or a myocardial infarction, on the other hand, is when blood supply to the heart is blocked due to an obstruction of flow in the coronary artery.
Further, most heart attacks are a sudden event, when the blood flow to the heart stops, due to a clot in the coronary artery which obstructs the flow. As a result, without the oxygenated blood reaching the muscles, heart muscles begin to die. Heart failure is more gradual. Due to the inefficient ability of the heart to pump blood, due to weakening and dilatation of the heart chambers, it is unable to meet the needs of organs around the body.  
How can cardiovascular diseases be managed?
Heart failure can be managed through a combination of medical treatment and lifestyle and dietary recommendations. Treatment also depends on the stage of heart failure or how advanced your condition is, as well as the underlying cause, which sometimes will be the focus of treatment (for instance, in the case of a heart valve that needs repairing). Typically, a combination of medications is prescribed based on your symptoms, and in some cases, surgery or procedures to implant cardiac devices are recommended.
Lifestyle changes include managing stress, quitting smoking, reducing salt intake and engaging in regular exercise or joining a cardiac rehabilitation program. To effectively manage such conditions, maintaining regular, strict adherence to treatment is also vital.  
Also read: Explained: What is Nipah virus? Causes, symptoms, prevention