Hemant Kumar was born and brought up in Delhi. He has done his MBA in finance and has served in the banking sector for 7 years and now he is a certified Bodyweight Fitness coach with experience of 10 years.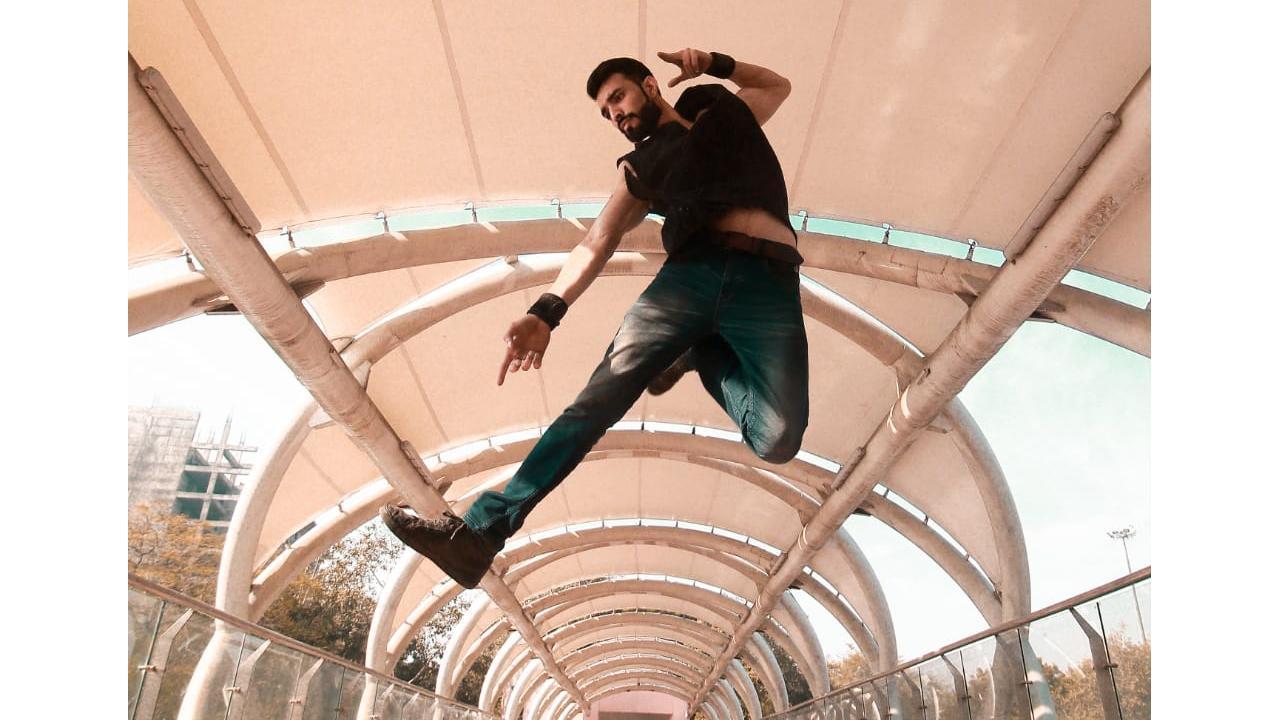 Hemant Kumar
Today we will talk about the journey of a guy which will inspire many people.
Hemant Kumar was born and brought up in Delhi. He has done his MBA in finance and has served in the banking sector for 7 years and now he is a certified Bodyweight Fitness coach with experience of 10 years.
ADVERTISEMENT
He belongs to an orthodox family. His father is in government service and his mother was a PGT. His parents were very hardworking and he has seen their struggles too. In childhood, he suffered from Bronchitis and in a year he used to get sick majorly 5-6 times. Up to the 10th standard, he experienced bad health. He was made feel by his peers that he is thin and weak. His confidence and self-esteem got low and he used to get scared in doing certain things. Up to college's first year, he felt weak and horrified. He was having zero confidence because of his thin body. Due to his skinny body frame, everyone in his school used to call him a girl. Because he was very thin that's why he didn't attend college much in his first year. He was scared that everyone will laugh at him, in the same way, the pupils of his school used to. His parents used to think that he is not focused on studies but he was suffering from an inferiority complex. This inferiority complex was built within him from childhood onwards and the sad part was that he was not able to share this with anyone. 
 After 1st year in college, he realized that it is high time that he should take a step ahead and focus on his good health. At that time he only thought to build his body. Though he was thin that's why the only image he was having in the mind was to build a healthy and good-looking body. He started weight training first. According to him, he has wasted 3 years in the training because everything about his training was about the transformation of the body and not about the fitness of a body. He started to only eat and exercise, eat and exercise, and in the end, a bulky body was his result. Because of his extra eating habit, he suffered from liver enlargement and many other health issues. And here he was again back to his skinny phase. 
According to him due to the lack of knowledge about fitness, he suffered a lot. He blindfolded believed the trainers which was the wrong step. When he was back to his skinny phase, he was experiencing anxiety and depression. After he completed his MBA a tragedy happened in his life as he lost his mom. All these things made him feel very low and that is the reason he suffered from anxiety and depression. He got placed in a bank but all these mishappenings pushed him to take leaves from his workplace. He left his entire working curriculum and once he was sitting idly in his home and was scrolling through youtube, he came across a video on calisthenics which hit him hard on his mind and heart. 
He decided to give a year to learn calisthenics. After a year, he strongly felt that calisthenics was for him only. What makes Hemant unique from other people is that at first, he dug to depth about calisthenics, he took knowledge first rather than copying from youtube tutorials. According to him whether it is dance, singling, or any other thing, you need to acquire the basic knowledge first and that is what he has done. He read research papers and books on calisthenics as well as he was doing his practice on the side. He is a self-trained athlete and he is very proud of it. He used to push himself a lot; he used to do training, practices new moves as well as he worked in the office. After a few years, he made his page on Instagram. He started to make a blog. His motive was not to be an influencer or something. He started the blog to record his journey and his transformation which he is proud of. He only thought that after 5 years when he will watch his videos, he will be very proud of himself. He has given 10 years to bodyweight training and he will continue to do so. He believed in consistency. He has put immense hard work into his training. Every single day he has continued his training. He has accomplished this much because he loves doing it. His love and passion for his work have pushed him to achieve his aim and goals.
His message to everyone is that it does not mean who you are, what you are, or what people think of you; if you love something then you need 4 key ingredients that are discipline, consistency, focus, and dedication.
Catch up on all the latest Crime, National, International and Hatke news here. Also download the new mid-day Android and iOS apps to get latest updates.
Mid-Day is now on Telegram. Click here to join our channel (@middayinfomedialtd) and stay updated with the latest news
This story has been sourced from a third party syndicated feed, agencies. Mid-day accepts no responsibility or liability for its dependability, trustworthiness, reliability and data of the text. Mid-day management/mid-day.com reserves the sole right to alter, delete or remove (without notice) the content in its absolute discretion for any reason whatsoever.
"Exciting news! Mid-day is now on WhatsApp Channels

Subscribe today by clicking the link and stay updated with the latest news!"
Click here!