Dr. Malhar Deshmukh: With his new prescribed Ayurvedic medicines, helped over 10,000 people recover from alcoholism & drug addiction.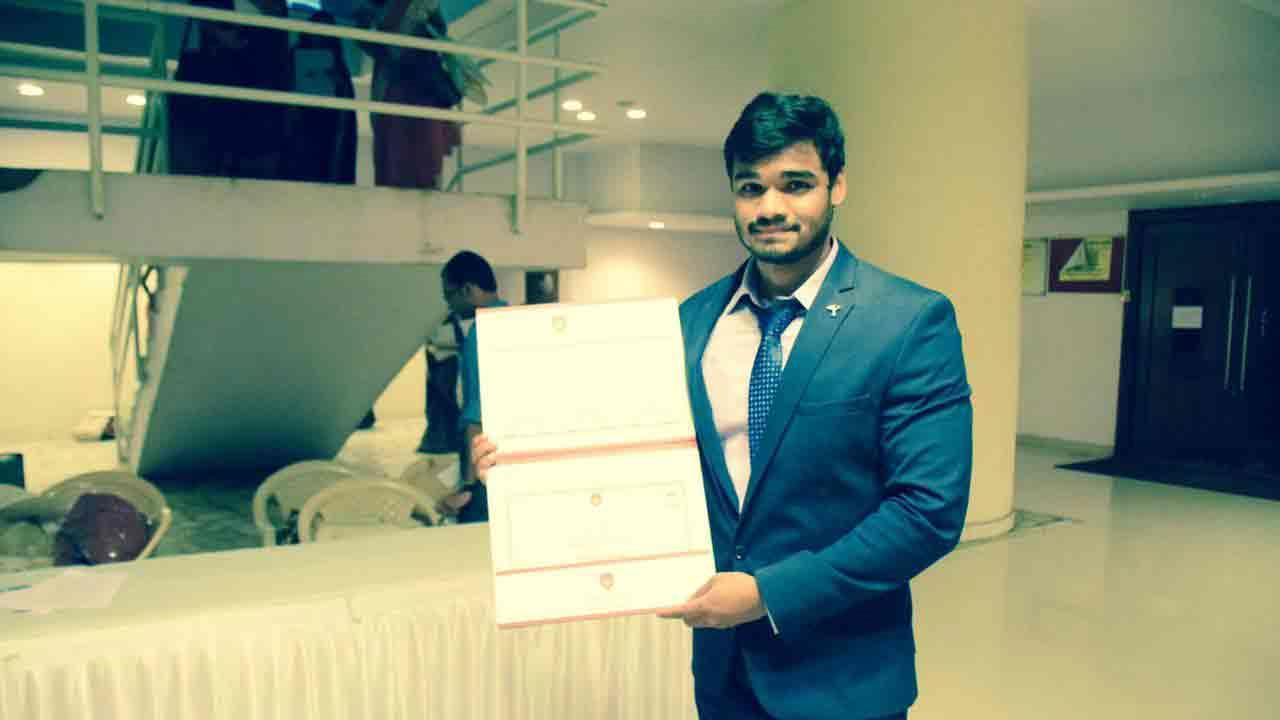 Dr. Malhar Deshmukh
India is the birthplace of Ayurvedic medicine and old wisdom. Ayurveda is still one of the most widely practised branches of medicine in India, with a strong following in both rural and urban regions. Dr. Malhar Deshmukh is a multi-faceted individual who has studied Ayurveda. Malhar obtained his medical degree in 2016, and on August 8, 2016, he joined his father's cause by taking over Om Shiv Arogya Kendra. Since then, he and his colleagues have helped over ten thousand people overcome their addictions to alcohol and drugs. Malhar claims to have treated some of the patients who had such serious illnesses that even excellent doctors had given up on them. He also claims that the majority of his patients are from different parts of the world and have been treated with Deaddiction.
ADVERTISEMENT
About the family of Dr. Malhar Deshmukh
His father founded the Om Shiv Arogya Kendra, a rehabilitation centre in Tuse, Wada, Palghar district, Maharashtra, in 1979. Which is stretched out over 3.5 acres of land. Where he treated patients of alcohol and drug addiction for over 40 years.
Education of Dr. Malhar
Dr. Malhar Deshmukh graduated from the D.Y.Patil School of Ayurveda in New Mumbai, Maharashtra, as a Professional Doctor. He has treated over 10,000 alcoholic patients around the world, some of whom were in critical condition. While some doctors had given up hope, Dr. Deshmukh's ayurvedic drugs and care enabled the patients to fully recover. He has even healed certain patients with about 98 percent liver damage, as well as the majority of his international clients.
Who is Dr. Malhar Deshmukh?
He is a well-known doctor at the rehabilitation institution Om Shiv Arogya Kendra. His father created the company. After completing his graduation, he joined it after four years. Om Shiv Arogya Kendra in Wada, Palghar, Mumbai, was founded in 1979 and is a major performer in the field of Rehabilitation Centres in Palghar, Mumbai. This well-known location serves as a one-stop shop for visitors from all over the world.
Adventurous life of Dr. Malhar
Dr. Deshmukh is also a travel fanatic who enjoys travelling all over the world and has already visited over half of it. And he intends to carry on the tradition by travelling the remaining half in the coming days. He has published articles on his websites titled  The Ultimate Guide to Traveling When You Don't Have Any Money, in which he explains how to travel on a tight budget. His demeanour is both encouraging and motivational.
He declares, I believe in everyday bravery, in the courage that motivates one person to defend another. I always applaud and support the abilities of those that surround me and work with me, whether they are individuals or a team. Dr. Deshmukh is also a fitness enthusiast and advisor, advising individuals on how to live a healthy, organic, and fit lifestyle.
Facebook | Instagram | Website
"Exciting news! Mid-day is now on WhatsApp Channels

Subscribe today by clicking the link and stay updated with the latest news!"
Click here!