Romesh Shah surfaced as the selfless warrior who despite the roadblocks on the way pledged to heal patients and sufferers from ceaseless pain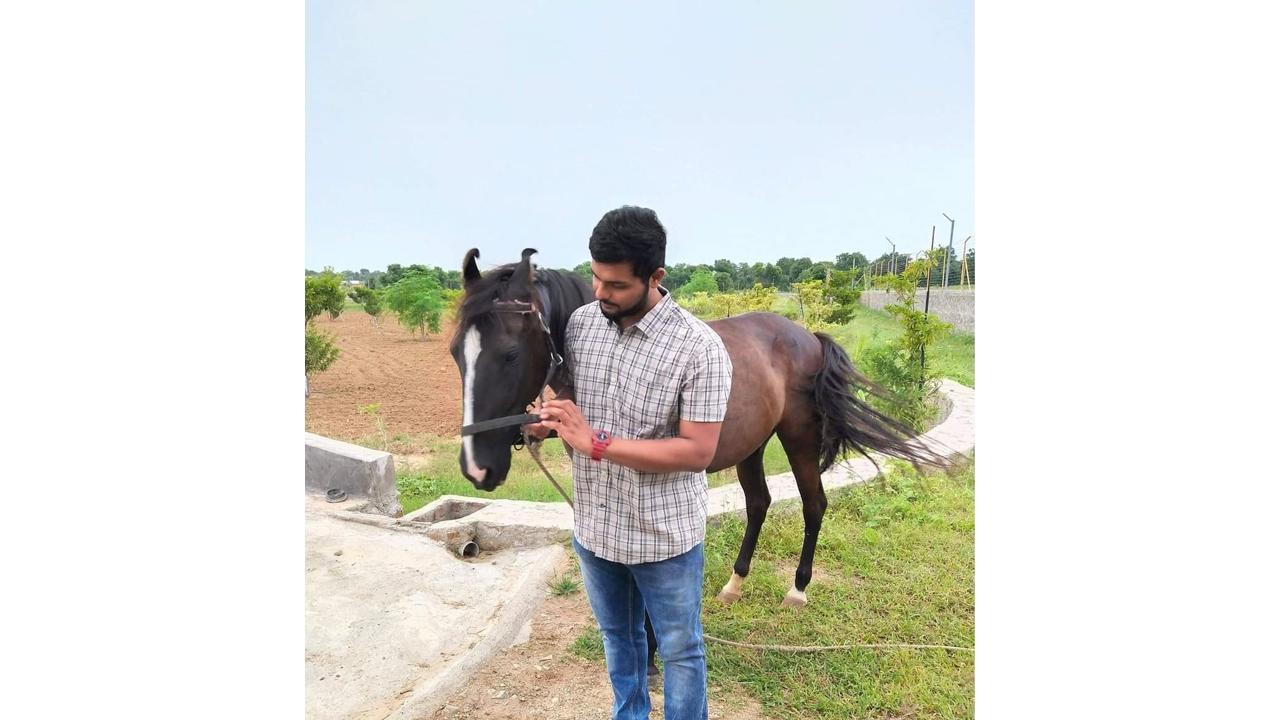 Romesh Shah
Covid pandemic has turned the world upside down putting humanity to test like nothing before. Apparently, overnight the quirky became mundane driving drastic critical changes in the lives of people. Every aspect of human life has been affected disastrously leading to life-long changes. The only thing that somehow helped to protect the health of the people and the global economic crises were the corona warriors. Corona warriors with their immense willpower and heroic personality offered people their helping hand to secure them from unstated dangers and never-ending sufferings. They became their leading light in times of need and urgency. Apart from the ones standing on the frontline, Romesh Shah surfaced as the selfless warrior who despite the roadblocks on the way pledged to heal patients and sufferers from ceaseless pain.
Hailing from Visnagar, a well-known city in Gujrat, Romesh Shah is a leading voice, demanding help for the weaker section of the society who could not make their living on their own. Over the past few months, there have been heart-wrenching stories about struggles for hospital beds, sanitary masks, life-saving drugs, oxygen cylinders, food scarcity, and proper hygiene measures. And, amidst all the chaos, Romesh stepped out of his comfort zone to help the ones in need. He answered the urgent call of help during the second wave and provided all the mandatory assistance to the covid-sufferers in order to heal the country from life-threatening diseases.
Personal health and hygiene are the first-line defence for Covid-19 and thus protecting the people from pandemics, Romesh introduced abundant face masks, sanitization kits, and valuable seminars on the importance of personal hygiene. Prominent social activist Romesh also provided food and shelter to several needy people and further arranged hospital beds and medical kits free of cost for their healthy lifestyle. Apart from this, Shah also distributed an exceedingly large number of oxygen cylinders among the patients to alleviate the pain & suffering that they go through. Romesh Shah considers him to be a born social activist as he believes he is destined to help people and bring an enormous amount of peace to the prospering society.
"For some of us, even though in a privileged position, it seems as god has put our life on halt and the world as we knew it is no more. It's a scary time but it is also a time of care and hope. A situation which will make you meet people with kinder hearts and compassionate minds", said Romesh Shah, a budding social activist. Romesh Shah is one such affectionate and kind-hearted personality who believes in nurturing people to build a warm-hearted society. Shah feels, "A society who dares to think for others will eventually lead to the path of progress and fulfilment. With one-of-a-kind behaviour, you can make a space not only in people's hearts but also in the heart of god."
Romesh is working meticulously in building a society that embraces each and every citizen with kindness and humanity. He thinks that no success is bigger than helping people out in their toughest times. At just the age of 25, Romesh has learned about his purpose of fabricating a society that values emotions and connections. This in itself is nothing less than a milestone achieved. With such heart-warming personalities, the world is becoming a better place day by day and it is on the edge of becoming an extraordinary world that puts others' welfare before their demands and desires.