Hardik Jethva developer and Entrepreneur has also Mastered various programming languages, he was worked on a lot of technology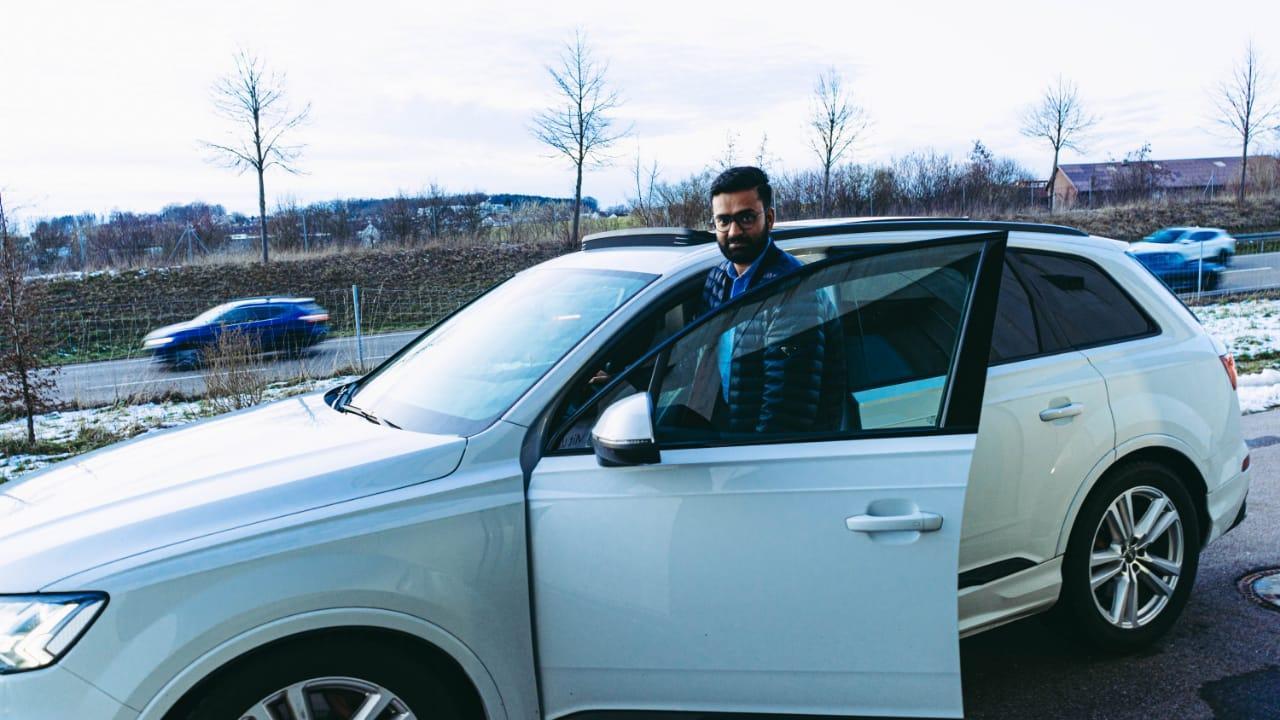 Hardik Jethva
Hardik Jethva is a Project Architect, Full Stack developer and has Mastered various programming languages, he was worked on a lot of technology. He knows Gurajati, Hindi and English.
Early days and Education
Hardik was born on 25 August 1992 in the town of Vasavad, Gujarat, India where he did his initial schooling. In school, he was an average student. In fact, he failed in 3 subjects in Science in class 12. Despite the initial failure, his passion for coding and willingness to learn new things did not stop him in his career growth. He first did a diploma in Computer Engineering (2009 - 2013) and Bachelor of Computer Engineering from Gujarat Technological University and studied different programming languages. In between his Diploma, he did training in PHP and as part of training developed an eCommerce project for an online gift store. He also has an engineering degree in Computer Engineering which he completed in 2016. He was based in Germany for a year. He had returned to India in November 2020.
Work Experience
After his training with I-Square Infomedia, he was promoted to Jr. PHP Developer with the company and he worked on multiple projects and websites using the PHP MYSQL platform.
In October 2013, he joined Technopus Pvt. Ltd. as a Senior Developer and worked as a WordPress developer, and created various websites.  After working for 2 years in Technopus, he established an Information Technology company with 50% holding - Eminent Coders in October 2015. Eminent Coders is the hub-point that offers primitive solutions and services for website designing and website development! He has worked with clients across the globe and the company so far has taken hundreds of projects for website development, web apps, software, and mobile app.
Since January 2019, he is looking after Eminent Overseas business. Eminent Overseas is one of the few companies in India that are involved in creating products for the betterment of the visually impaired in the country. The company's goal is to make sure that all the important public places become disable friendly so that the visually impaired can experience the best of services the country has in store for them.
Hardik also looks after a product review website namely eBest Check Pvt. Ltd. The website runs with the motto of making purchasing decisions easier for customers.
Interest Areas
Needless to say, Hardik's primary interests lie in Management and technology. In recent times, he was been focusing on project management activities and has developed an interest in it and to excel in this area. His other interest includes socializing with people and Cars. When he is not coding and at home, one can find him Garden or Forest.
He also loves to travel, listen to music, and travel around in his car. Whenever he is traveling, one can see him with a camera and enjoy photography.