.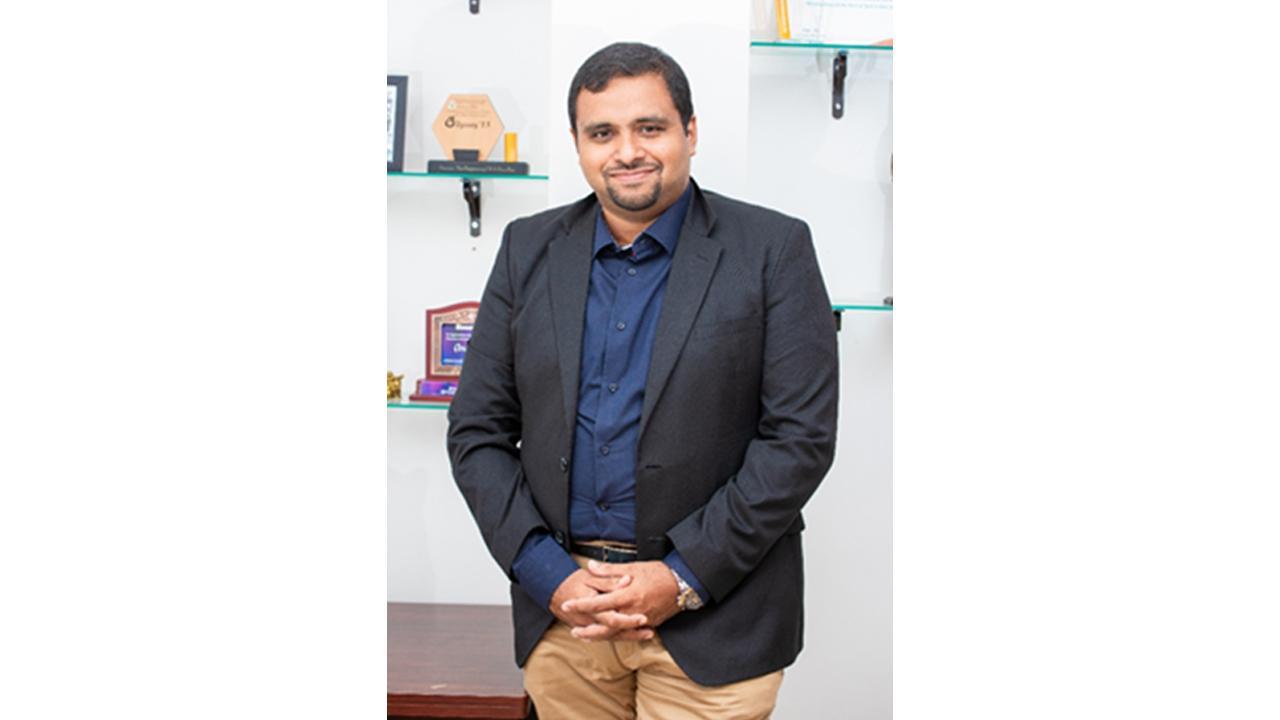 Ashutosh Kharangate
What was the idea behind starting MARC?
The Company has been awarded, recognised and acknowledged on several national platforms.
Tell us about the clientele and the services that you offer
MARC's USP lies in serving an SME throughout its life cycle. MARC strives in being useful to an SME before its birth, during its growth and later at maturity. MARC provides services across two major verticals - Transaction advisory and Management consulting. Here's a glimpse of the major offerings:
Ø  Project Feasibility Services – As an effort to reduce failures, MARC's team conducts a thorough research on the whole concept of the business. This research entails making an assessment of revenue one can generate over a period of next 3-5 years and assesses the costs, both initial and operational. Hence, it becomes easy to gauge Profitability & ROI, before commencing any business.
Ø  Financial Analytics – The efforts are invested to aid businesses achieve more profitability. The client's financial statements and other records are assessed to identify loopholes and suggest ways and means of improving profitability. MARC also specializes in developing Standard Operating Procedures (SOPs) which enable protection against income leakages while ensuring smooth operations.
Ø  Mergers and Acquisitions – MARC has been able to obtain an eye seizing prominence in the market as an end to end Merger & Acquisition Services provider. It represents the SME in an M&A transaction and protects its interest. This could be in terms of representing it to an investor, valuing it, handling diligence or assisting in drafting agreements.
Ø  Internationalization – MARC empowers businesses to find and explore inbound and outbound markets across borders. Depending on the product / service, MARC's counterparts look for the right match after a thorough research and also suggest the best entry strategy into a new territory.
How are you assisting the SME and MSME sector in their growth cycle?
MARC helps the small and medium scale businesses to start well, prosper and grow. Believing that every business is unique and has the capability to be the best, MARC seeks to provide customized advisory services by taking care of the pain points in building competitive advantage. We have learnt our traits in a small market like Goa, where we face several challenges on account of severe lack of resources. This has made us develop scientific tools of data capture, both internal and external to an organisation. Hence our advisory and forecast as compared to actual results have minimum variations.  Having been associated with one of the Big 4s also ensures top notch quality of the deliverable. Our team has been trained to deliver high quality product at an affordable price; also, we are very flexible and develop deliverables as per clients' specific needs.
Mention the recent developments and expansion plans
MARC is following a clear roadmap for expanding its footprints in the Tier 2 and Tier 3 cities PAN India. During the last 18 months of Covid 19, MARC opened 7 offices across India. It plans to collaborate with other traditional consulting and CA firms and provide their clients with niche business advisory support. In addition, MARC is today serving reputed consulting firms in US, UK, Hongkong, Europe etc.  MARC is keen on making Goa and India the hub of execution of complex analytics for the world. This will enable us to support 'Make (Service) in India'. In addition, we have developed our own proprietary platform called Bizpally.com which would help SMEs to be more financially literate for better decision making. We are also in the process of having on board of directors and shareholders a reputed strategist and investor from USA to further facilitate our expansion in USA. We have formed our wholly owned subsidiary in USA.
Company website: https://marcglocal.com/