Navin realized the potential to use In The Lab as a vehicle to push the grassroots basketball culture in India forward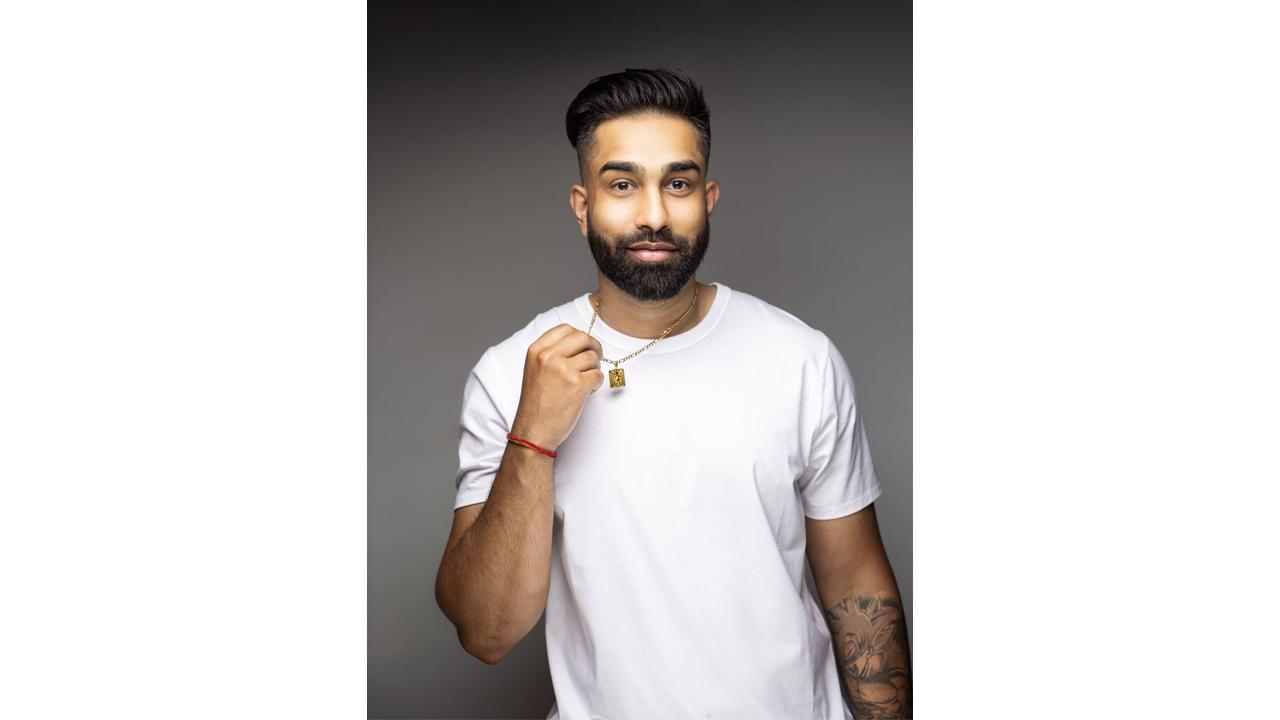 Navin Ramharak
Navin Ramharak is the "man behind the curtain" for the global basketball brand In The Lab. But at a certain point, Navin realized the potential to use In The Lab as a vehicle to push the grassroots basketball culture in India forward. Nav's goal for In The Lab's efforts in India is simple: "to make the game accessible to all".
In The Lab is a basketball brand that was born out of the idea of mastering your craft, and being "in the lab" for 10,000 hours until you reach mastery in your chosen field. For founder Devin Williams, his chosen field was basketball training, content creation, and video production. The brand's cornerstone "10,000 Hours" series, where Devin Williams trains two young players with college basketball aspirations, went viral back in 2015 - launching the brand to global basketball phenomenon. Since then, In The Lab has grown its following on YouTube, Instagram, and other social media platforms. The brand has since grown into a global basketball apparel and lifestyle brand.
Navin Ramharak is a major force behind In The Lab's operation.  Currently, Ramharak is overseeing the brand's operations in both the United States, India, and other countries as well. Devin Williams and Navin Ramharak sat down to discuss grassroots basketball culture in India, global expansion strategies for In The Lab, and why building a personal connection with fans overseas should be a focal point of the brand's marketing efforts.
"With basketball being such a popular sport in India, I really wanted to contribute to the grassroots culture - and In The Lab is my vehicle to do just that. As someone of Indian descent, I knew that one thing I always wanted to do was give Indian kids a proper basketball experience. I knew I wanted to provide basketball training and experiences that would allow them to pursue their dream of becoming high-level basketball players. It's something I wish I had as a kid," said Navin.
In The Lab's efforts in India have continued to pick up speed in the last 6 months. The brand has now started its own Instagram page (@inthelabindia) to engage with fans all across the country. The brand's growing social media presence in India has led to the brand being able to collaborate and partner with other influencers and creators such as: Varun Sood, Arvind Krishna, Bikramjit Gill, Inderbir Gill, Kiran Shastri, Vishnesh Bhriguvanshi, and more.
Navin Ramharak's passion for the game is infectious and his team at In The Lab continues to push the basketball culture forward in India. Follow him on Instagram or LinkedIn if you want a front-row seat to all his future projects inside and outside of India.