With the Support of Family, Friends, and her own Sheer Hardwork- The journey of Tamanna Wahi, IPL Anchor, is One of a Kind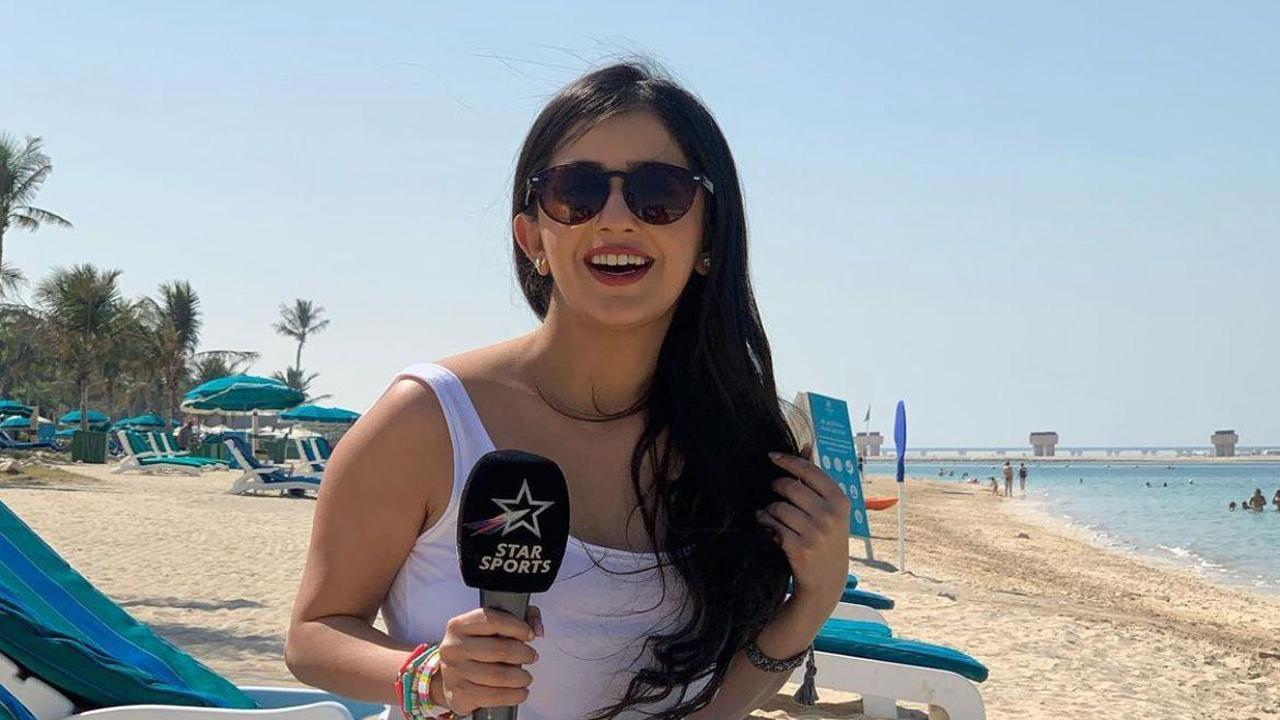 Tamanna Wahi
"The key to doing something big is not just thinking about it and planning it, but it's about actually implementing those plans and adhering to them." This has been  proven true by Tamanna Wahi, one of the budding ICC and IPL anchors, who shared her journey, one ranging from 'no clarity about how to pursue what she wanted to pursue,' to 'eventually ending up pursuing and succeeding in the field.' She revealed that being on television was a lifelong dream of hers, which she ignored for a long period despite living in Mumbai during her undergraduate years. She didn't have much of a craving to pursue this vocation because, as she puts it, she was too busy chilling and savouring her new university life in India, like most of the youngsters at that age.
However, once she returned to the UAE, opportunities began to present themselves, she began working much harder to make things happen, and one thing led to another.
She maintains a pretty extroverted life on Instagram, but she's actually rather an introvert who often doubted her own confidence, but with the aid of close friends and family, she finally overcame this and started putting herself out there, more than ever.  Well, this was the first step towards greater milestones for her.
IPL anchor Tamanna Wahi (@tamannawahi_) stated that she had always loved cricket, but she could never imagine being a part of it. It was only last year, i.e., in 2020 that she received a message about the IPL taking place in the UAE and if she'd like to audition. While it seemed like an exciting opportunity, she was pretty adamant that she wouldn't get in, so she didn't send her audition clip until they contacted her again to send her audition clip, which she ultimately did with the help of her brother. She got a notice of acceptance from their end, and while she couldn't believe it, it was undoubtedly one of the best days of her life.
It was unlike anything she'd ever seen before, and the joy of seeing yourself on TV for the first time, as cricket anchor Tamanna Wahi describes it, is something altogether different!
She had already hosted events and had previously worked in broadcast radio for eight years, but television was a very different medium, probably a more enriching one for her.
Remarkably, her popularity blossomed the following year, and she was able to work for the ICC T20 men's World Cup in 2021, shooting at some of Dubai's most renowned venues, including the 'Dubai International Cricket Stadium.'
IPL anchor Tamanna Wahi expressed her sorrow that India did not make it to the semi-finals this year, but the talked about World Cup will be cherished for a long time, she believes. She is very devoted to her work and is looking forward to hosting the upcoming tournaments, among other impromptu events that the industry offers her.