Mumbai-based construction company, has been awarded the Mid Day International Real Estate and Infrastructure Icon Award-2021 in Dubai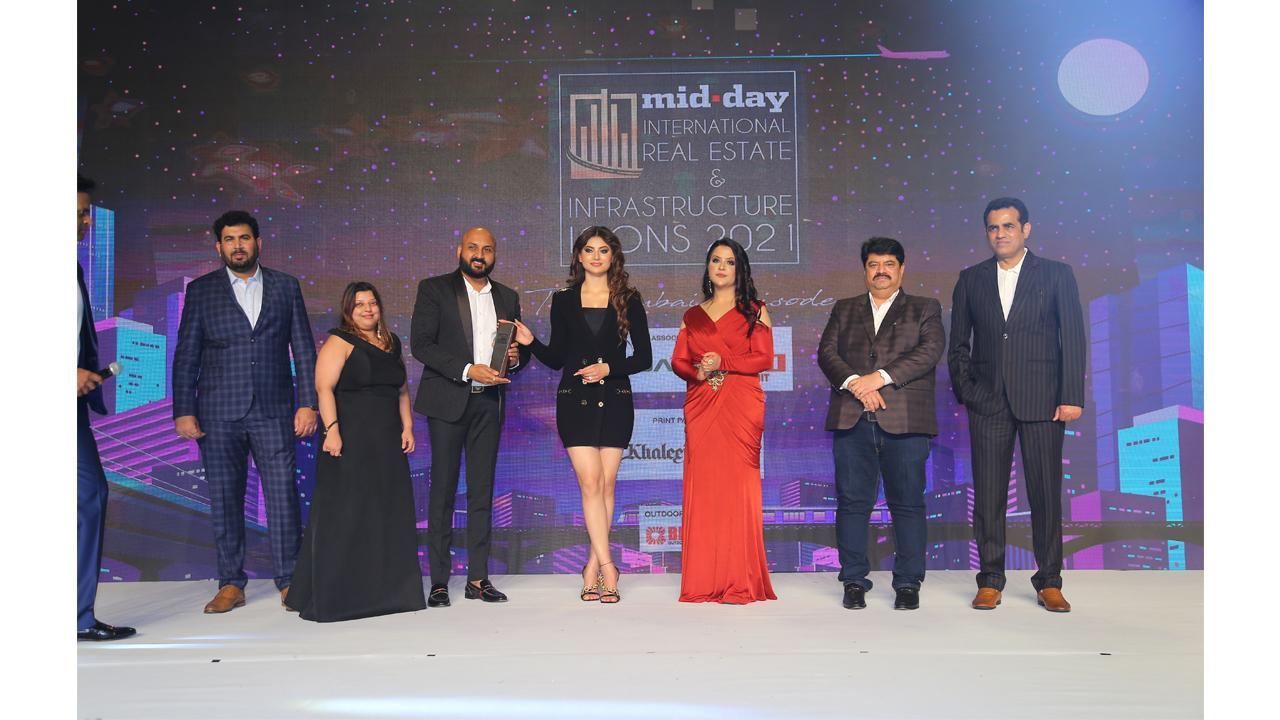 Mid Day International Real Estate and Infrastructure Icon Award-2021
The Well known construction company Oswal Realty has received the Mid Day International Real Estate and Infrastructure Icon Award of the year 2021. The award was presented to Vicky Oswal, Managing Director, Oswal Realty, by Mrs. Amruta Fadnavis, actress Urvashi Rautela and BJP MP Manoj Kotak at a special function in Dubai. This prestigious award of the country has been given to Oswal Realty for Best Iconic Luxury Project Meets Connectivity in Chembur area of ​​Mumbai. Mrs. Pooja Nahar Oswal was also present while receiving the award at the Mid Day International Real Estate and Infrastructure Icon Awards - 2021 held on September 26 at Hotel Grand Hyatt Dubai. This International Icon Award of the country's prestigious media house and Mumbai's leading newspaper Mid Day is given for prestigious projects and specific works in various fields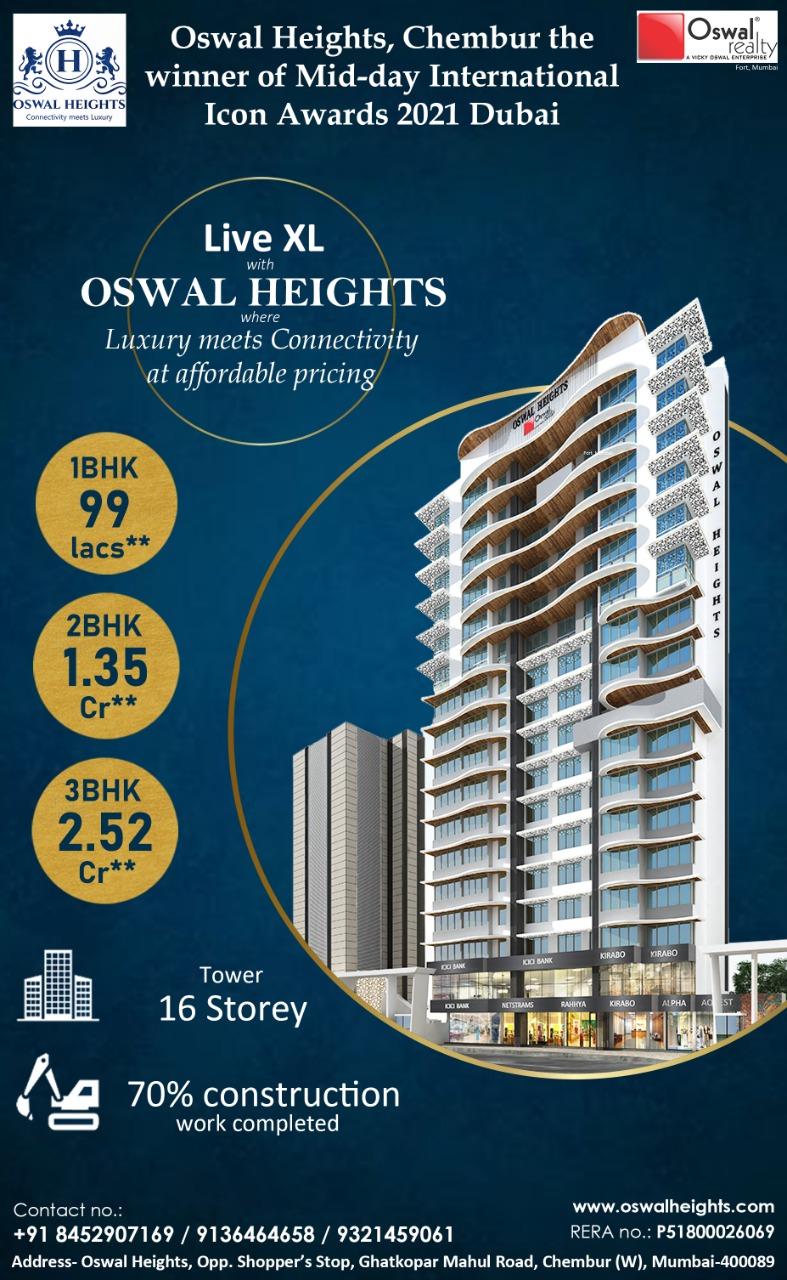 ADVERTISEMENT
Highlights of the projects
Oswal Heights-Live XL has a direct connection to a luxurious life at extremely low prices. OC has been received for commercial premises there, and there is no GST fee on it. Talking about the connectivity of this best iconic luxury project located in the Chembur area of ​​Mumbai by Oswal Realty, the Eastern Express Highway is only a 2-minute walk away and Ghatkopar Railway Station is a 5-minute walk away. SCLR is a 5-minute drive and BKC is a 15-minute drive. Talking about the existing infrastructure and other facilities around this project, the Jain temple, shopping mall, school, college, hospital, restaurant etc. are within a radius of 100 meters in this well connected area of ​​Mumbai. Located within 2 kilometers.
The facilities offered in this best iconic luxury lifestyle project of Oswal Realty include open terrace garden, roof-top space for yoga, roof-top open gym, tower parking, indoor games, senior citizen area and  exciting rock climbing etc. is very special. As of now, 13th floor has been completed, and the construction work of the 14th floor slab is in full swing. Speaking of pricing, the price of 1BHK Optima starts from Rs 99 lakh onwards 2BHK Supreme starts from Rs 1.27 crore onwards, 2BHK Grand starts from Rs 1.36 crore onwards,  2BHK luxury starts from Rs 1.56 crore and 3.5BHK prices start from Rs 2.30 crore onwards, this scheme on booking is available for limited period only.
Another project is on the Ghatkopar - Mahul Road in Chambur West, its almost ready its on the opposite of Shoppers Stop, for which Rera has set May 2023 as the date of occupation for the project, but the actual date is likely to be in next year, i.e. May 2022.
Vicky Oswal of Oswal Realty, a Mumbai-based construction company, has been awarded the Mid Day International Real Estate and Infrastructure Icon Award-2021 in Dubai for the same project by the prestigious media house Mid Day.