Pune's Inter-University Centre for Astronomy and Astrophysics centre, together with Mumbai's HBCSE-TIFR, will house a centre for Office of Astronomy for Education to promote astronomy education among students in India. It will be one of seven global Centres of the International Astronomical Union (IAU) working in the realm of astronomy studies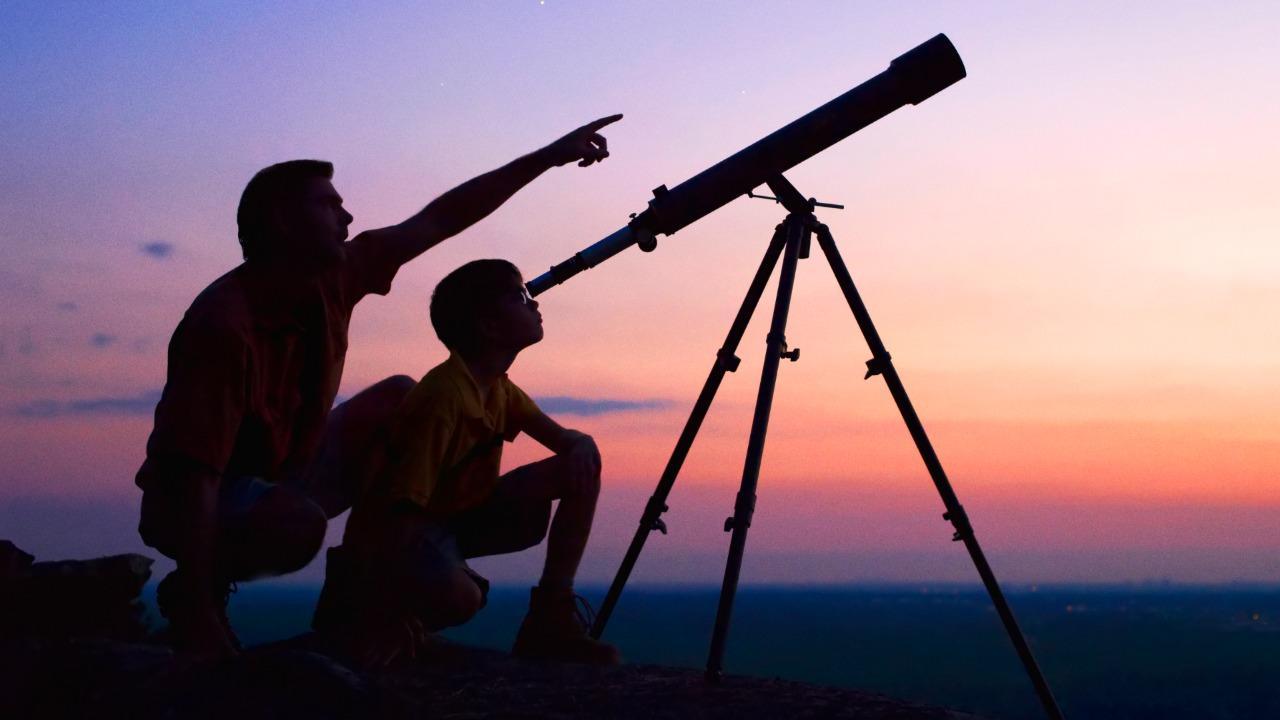 The work will focus on developing language-inclusive teaching methods and tools of assessment for middle and high school students to integrate astronomy education with regular curriculum. Image for representational purpose only. Photo: istock
In a first, India will become home to a Centre for the International Astronomical Union's Office of Astronomy for Education (OAE), to strengthen efforts for enhancing astronomy education in the country. The OAE Centre will be managed by Pune's Inter-University Centre for Astronomy and Astrophysics (IUCAA), in association with Mumbai's Homi Bhabha Centre for Science Education of the Tata Institute of Fundamental Research (HBCSE-TIFR).
The OAE India Centre is one of the four new global centres announced by the IAU, the other three being in China, Egypt and the Republic of Korea. Founded in 2019, the IAU previously established such offices in Italy, Nepal and Cyprus. It pioneers education of astronomical topics with an integration of subjects such as science, technology, engineering and mathematics, to primary and secondary school students. Nodes and centres in the seven countries will now help in supporting the mission.
The work at the centre in India will be focused on developing language-inclusive teaching methods with teachers and tools of assessment for middle and high school students to integrate astronomy education with regular curriculum. The Astronomical Society of India (ASI) - a professional body of Indian Astronomers along with an extensive network of Astronomy faculty members from different Indian universities and the Indian Association of Physics Teachers are said to support the OAE.
"There is a need for standardised tools and protocols to assess the quality and impact value of astronomy education resources, as well as that of the teacher training programmes that are currently conducted. The activities of the OAE Centre will impact astronomy education in Indian schools and classrooms internationally," Somak Raychaudhury, director of IUCAA, said in a press release.
The OAE Centre in India will also be actively participating in global projects led by the OAE and in supporting neighbouring South Asian countries in encouraging astronomy education. The tasks range from developing a model curriculum taking into consideration the sensitivities of a specific region, culture and languages in India and for countries in Asia and Africa. The teaching materials and strategies are to be designed in a manner that quality content is delivered even in low-resource classrooms. Online and offline teacher training programs, including evidence-based teaching via astronomy, is another important plan to be introduced in the next five years.
"The Centre will also work towards formal astronomy education research at the school level. The cognitive landscape, related to astronomy, in students' minds would be systematically investigated by developing tools such as concept inventories. At the same time, creating astronomical concept maps will lead to better understanding of learning trajectories", said Aniket Sule from HBCSE-TIFR.