Read Nature And Wildlife News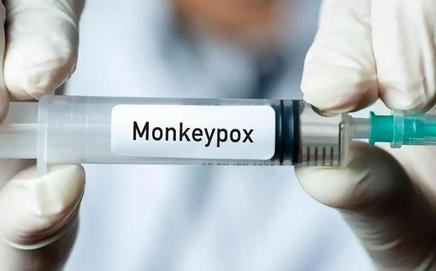 As the world grapples with Covid-19 and monkeypox, a significant study published in the journal Nature Climate Change has revealed that more than 200 human pathogenic diseases have been aggravated by climate change and could only worsen in years to come. The research found that more than 58 per cent, or 218 out of 375, of known human pathogenic diseases -- such as dengue, hepatitis, pneumonia, malaria, Zika and more -- had been affected at some point, by at least one climatic hazard, via 1,006 unique pathways. Climatic hazards were also implicated in the increasing capacity of pathogens to cause more severe illness. "Given the extensive and pervasive consequences of the pandemic, it was truly scary to discover the massive health vulnerability resulting as a consequence of greenhouse gas emissions," said Camilo Mora, geography professor in the College of Social Sciences (CSS) at University of Hawaii at Manoa. "There are just too many diseases, and pathways of transmission, for us to think that we can truly adapt to climate change. It highlights the urgent need to reduce greenhouse gas emissions globally," Mora added. The researchers carried out a systemic search for empirical examples about the impacts of 10 climatic hazards sensitive to greenhouse gas (GHG) emissions on each known human pathogenic disease. These hazards included warming, drought, heatwaves, wildfires, extreme precipitation, floods, storms, sea level rise, ocean biogeochemical change, and land cover change. The team then reviewed more than 70,000 scientific papers for empirical examples about each possible combination of a climatic hazard impacting each of the known diseases. The research revealed that warming, precipitation, floods, drought, storm, land cover change, ocean climate change, fires, heatwaves and sea level changes were all found to influence diseases triggered by viruses, bacteria, animals, fungi, protozoans, plants and chromists. Pathogenic diseases were primarily transmitted by vectors. Case examples were also found for waterborne, airborne, direct contact and foodborne transmission pathways. "Climatic hazards are bringing pathogens closer to people. Numerous climatic hazards are increasing the area and duration of environmental suitability facilitating the spatial and temporal expansion of vectors and pathogens, the findings showed. Warming and precipitation changes, for instance, were associated with range expansion of vectors such as mosquitoes, ticks, fleas, birds and several mammals implicated in outbreaks by viruses, bacteria, animals and protozoans, including dengue, chikungunya, plague, Lyme disease, West Nile virus, Zika, trypanosomiasis, echinococcosis and malaria, to name a few. Heatwaves have been associated with rising cases of several waterborne diseases such as Vibrio (a kind of bacteria)-associated infections, primary amoebic meningoencephalitis and gastroenteritis. Storms, floods and sea level rise caused human displacements implicated in cases of leptospirosis, cryptosporidiosis, Lassa fever, giardiasis, gastroenteritis, Legionnaires' diseases, cholera, salmonellosis, shigellosis, pneumonia, typhoid, hepatitis, respiratory disease and skin diseases, among others, revealed the study. Climatic hazards have also diminished human capacity to cope with pathogens by altering body conditions like adding stress from exposure to hazardous conditions. "We knew that climate change can affect human pathogenic diseases," said study co-author Kira Webster. Researchers also found that, while the great majority of diseases were aggravated by climatic hazards, some were diminished (63 out of 286 diseases). Warming, for example, appears to have reduced the spread of viral diseases probably related to unsuitable conditions for the virus or because of a stronger immune system in warmer conditions. Also read: Ring vaccination method may not be effective in containing monkeypox infections: Study This story has been sourced from a third party syndicated feed, agencies. Mid-day accepts no responsibility or liability for its dependability, trustworthiness, reliability and data of the text. Mid-day management/mid-day.com reserves the sole right to alter, delete or remove (without notice) the content in its absolute discretion for any reason whatsoever
09 August,2022 12:36 PM IST

| New Delhi

| IANS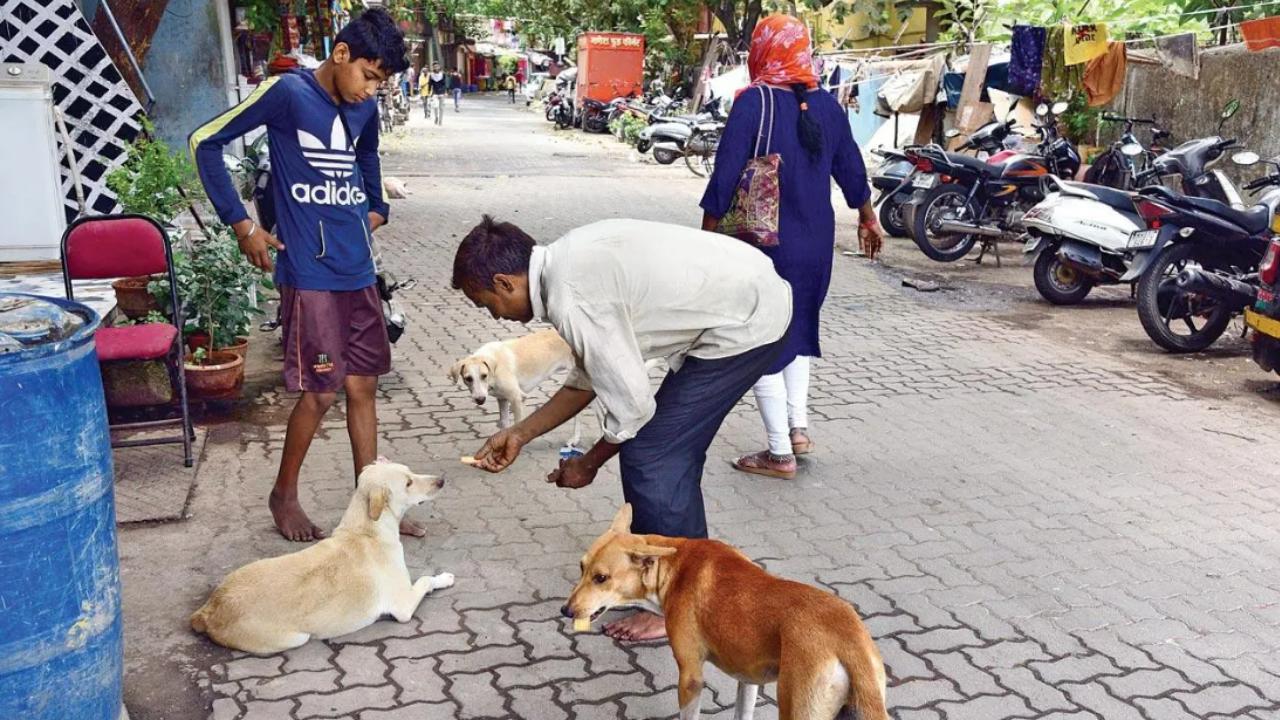 Premium
"The premise of buying an animal itself is completely wrong. Especially in a country like ours, where there are so many beautiful Indies waiting to be homed. People buy breed animals because of their ignorance about the pros and cons of buying versus adopting an animal," says Dr Charu Khosla, chairperson at The Feline Foundation, a low-cost community clinic for stray animals and co-founder of Cat Café Studio in Andheri, which facilitates easy adoption of cats. Recently, an animal welfare documentary 'The Tails of Boo-Boo & Cuddly Poo' mentioned at the Dadasaheb Phalke Film Festival 2022, encouraged people to 'adopt, don't shop'. The documentary produced by Salil Jason Fernandez and Vandana Sethhi features Khosla who along with other animal welfare experts and activists bring to light the lack of awareness that has led people to buy animals based on their personal preferences, while "most of the times they are clueless about the kind of nutritional needs, medical care and enrichment their pet requires." According to a survey published in statista.com, the population of pet dogs in India stood at around 19.5 million in the year 2018 and is forecast to reach over 31 million by the end of 2023. The Covid-19 pandemic further boosted the profits in the Indian pet industry, according to several news reports, which further hiked the prices of exotic breeds of dogs and cats during the pandemic. Foreign cats including the Persian, Maine coon and Himalayan varieties and breed dogs such as the German shepherd, labrador, great Dane, bull dog, pug, beagle, golden retriever, pit bull terrier and Siberian husky, among others, are popular pets in India. Myths about local street animals also means many Indians are more inclined towards buying, rather than adopting. How does the animal suffer? The demand for pets of a certain kind, having peculiar features and behaviour characteristics, has encouraged breeders to run factory-like entities, which reproduce dogs and cats tailored to the humans' needs at the cost of the animal's health and life. When purebred pets are brought home, while the animal survives, they are exposed to internal and external conditions which make their everyday survival difficult and greatly affect their quality of living. This is irrespective of the fact whether the owner has sufficient resources to take care of the pet and cater to its needs or not. According to Chavan, conditions such as heat stress, variable climatic conditions, unsuitable diet, high maintenance factors and obesity due to genetic factors often pose greater risks to imported breed dogs. Additionally, low immunity and genetic issues such as hip dysplasia—commonly seen in large dogs such as the German shepherd and labrador retriever, environmental allergies and immune mediated issues such as atopy and cherry eye seen in bulldogs, cocker spaniel and Boston terrier among others, end up severing the dog's health condition. Khosla, who has two adopted pets--Baron, an indie cat and Kulfi who is a specially-abled indie dog brought from a shelter in Dharamshala, informs that in breed cats and kittens too, most of the medical problems arise out of genetic conditions. According to Khosla, brachycephalic airway syndrome in flat-faced cats -- where their extremely narrow and small nostrils restrict airflow -- which makes breathing difficult for them. "Many long-haired cats also suffer from heatstroke as the Indian weather isn't optimal for their body type. We have often come across owners who are unable to deal with their high maintenance coats which leads to hairballs, faecal matter stuck to their rear ends, matting and eventually infections, or them abandoning the cats after a month to a year of having them," she explains. Khosla has been rescuing and rehabilitating stray cats since 2012 and presents a picture of what breeding looks like. The mama cat, who is made to reproduce the breed cats, is forced to live inside a cage for the majority of her life, where she has to go through every cycle of pregnancy, which can be up to five times a year, and is often provided with inadequate nutrition and medical care. "Healthy babies are then selected and are put up for sale. The sick ones are either left to pass or abandoned on the streets. Once the mama cat is old and unable to give birth, she is discarded with no second thought for her life and future." In the absence of laws, it becomes tougher for rescuers to take stringent action against perpetrators. People's approach to pets Experts reiterate the lack of knowledge about the consequences of breeding, its legality, myths about pedigrees and the desire or urge to associate pets with status in the society are some of the major factors which boost breeding businesses. According to Fernandez, who wanted to create awareness about animal welfare in India through action and education models such as his documentary, the media also plays a major role in reinforcing the myths about pedigrees and street animals, further encouraging people to buy animals. Whereas, he still believes, "If the horrid puppy mills were exposed, then people would automatically look down upon shopping for pedigrees." It is also important to note that, while owners bring in a purebred pet, most of the time they are unaware of how to take care of these pets, which have specific medical and dietary needs. This also leads to cases of more purebred pets getting abandoned, irresponsible pet parenting, negligence and lesser attention of the parents towards the pet adding to the pet's behavioural problems and mental health challenges. In Khosla's experience, people are initially ready to spend a hefty amount to purchase the animal, but are unable to afford the expenses of medical treatment and nutritional needs in the long run. This weakens the pets' health and such sick and injured animals are often abandoned or left at an over-crowded and overworked NGO's doorstep. Why is adopting an indie a sound decision? The experts, Khosla and Chavan, who champion the cause of adopting stray or indie animals or indie dogs and cats, say local dogs and cats are better adapted to the climate conditions here, have better immunity and have lesser genetic risks, which are commonly seen in purebred animals. Moreover, while local cats are extremely intelligent, agile and loving, dogs make up for more alert and attentive pets. Contrary to popular perceptions about indie dogs that they often fall sick and are more prone to rabies, Chavan says they have a stronger immune system and thrive on basic combination of nutritious food and exercise with regular vet check-ups. Additionally, Chavan busts myths such as that they run back to the streets and are difficult to train. In fact, in her experience, local dogs are extremely loyal and gentle and easier to train because of their quick adapting abilities and intelligence. Most importantly, adoption helps in encouraging people to embrace local stray animals, who often suffer in harsh living conditions on the streets in the absence of a shelter. This discourages people from choosing exotic breeds over the local ones, which in turn will help in breaking the chain of cruelty where animals are forcibly bred, reproduced and sold as a commodity. "Every adoption helps to bring a decline in the demand for breeding animals. Adoptions help raise awareness about the conditions in which pedigree animals are brought into the world by their breeders and are not treated as living beings," says Khosla. In order to make adoption-related information accessible, the documentary 'The Tails of Boo-Boo & Cuddly Poo', which will soon have a worldwide release, spotlights organisations in Mumbai, Navi Mumbai and Thane that facilitate the process. "The universal message of the documentary is about embracing stray dogs and cats - where we are saying that they are like any other pets and that they too need a home. Ultimately we are hoping that this documentary sensitises the public towards their neighbourhood strays wherein they start calling cats 'Boo-Boos' and dogs 'Cuddly Poos' versus more aggressively toned 'saala kutta ya billi'," Fernandez says.
08 August,2022 09:49 AM IST

| Mumbai

| Sarasvati T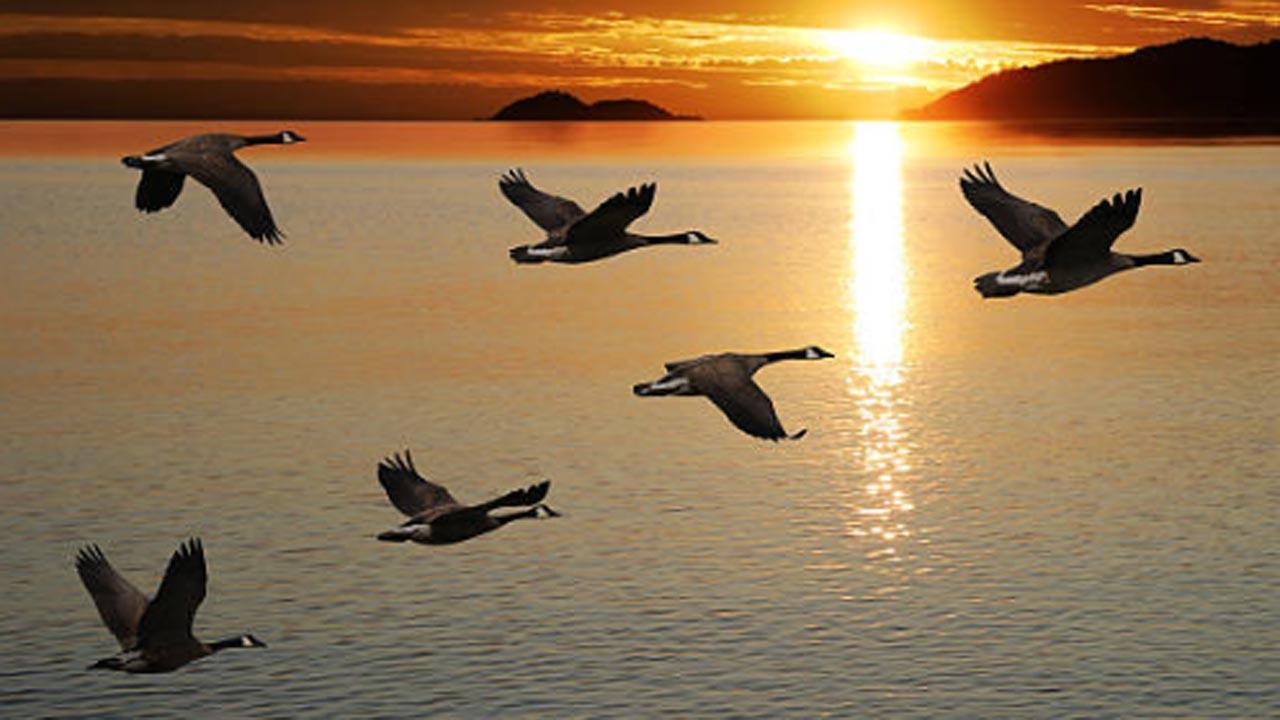 The proliferation of single-use plastic products -- masks, disposable gloves, testing kits and hygienic wipes -- which rose sharply throughout the Covid-19 pandemic, has significantly affected the environment as well as wildlife, according to a study published in the journal Science of The Total Environment.These personal protective equipment (PPE) have posed a direct threat to wildlife that become entangled in it, ingest it or incorporate it into their nests. Researchers at Dalhousie University who are examining the extent of the problem used social media platforms to see if they could use them as a tool to collect biologically relevant citizen science data and track rapidly emerging environmental challenges.The team recorded 114 incidents of animals being affected by PPE debris in 23 countries from April 2020 to December 2021. A significant majority of those encounters -- 83 per cent -- involved birds, while fewer affected mammals, invertebrates, fish, and sea turtles. About 42 per cent were entanglements, while 40 per cent showed animals using the debris in their nests."Widespread use and insufficient infrastructure, combined with improper waste management have resulted in an emerging category of litter," said Justine Ammendolia, Faculty of Graduate Studies, Interdisciplinary Studies at the varsity."With widespread presence in the environment, such items pose a direct threat to wildlife as animals can interact with them in a series of ways," Ammendolia added.Shortly after the WHO announcement of the pandemic, reports of pandemic-related litter items began to emerge in numerous countries including Canada, the US, and Germany.Data from citizen science mobile application Litterati showed that from March to October, 2020 the UK had the highest proportions of discarded facemasks, gloves and disposable wet wipes in the countries for which data were available.While the lowest proportion of pandemic-related debris were observed in Australia, it was inferred that national lockdowns resulted in reduced outdoor traffic that impacted debris presence.Similarly, the relationship between strict lockdowns and street debris reduction was observed in South Africa, where street litter loads were reduced by three-fold during periods of lockdown. Also read: Older adults twice as likely to develop mental health risk, financial difficulties due to Covid-19 pandemic: Study This story has been sourced from a third party syndicated feed, agencies. Mid-day accepts no responsibility or liability for its dependability, trustworthiness, reliability and data of the text. Mid-day management/mid-day.com reserves the sole right to alter, delete or remove (without notice) the content in its absolute discretion for any reason whatsoever
02 August,2022 02:09 PM IST

| Mumbai

| IANS
The World Economic Forum (WEF) on Thursday highlighted the need to fully understand the scope and scale of the challenge for the key industrial sectors and identifies a significant gap versus the pace of decarbonization necessary to achieve net-zero goals to limit global warming to 1.5 degrees Celsius by 2050. In the first edition of a report on the state of the net-zero transition in key industrial sectors, the Net-Zero Industry Tracker 2022, the WEF called for the urgency for industrial decarbonization that is reinforced by high energy prices and energy supply chain disruptions. This initiative, launched by the WEF in collaboration with Accenture, establishes a common, fact-based understanding of the industrial sector's net-zero transformation enabling cross-industry and multistakeholder collaboration. The report introduces a holistic framework for a 360-degree perspective and standard metrics needed to measure progress, as well as key recommendations for industrial firms, policymakers, consumers and other stakeholders. Progress-tracking and transparency are essential to help industries determine the trajectory of their decarbonization, maintain steady progress, and inform necessary course corrections along the way. "While there are efforts underway and climate commitments being made, we currently lack a robust and comprehensive mechanism to understand the pace and direction of the progress of transformation of heavy industries, which account for 30 per cent of global greenhouse gas emissions," said Roberto Bocca, head of Energy, Materials and Infrastructure, WEF. "Several industrial sectors and individual companies have set up targets with the aim of reaching net-zero emissions. We believe that bringing transparency to closing net-zero gaps and reporting on this progress is critical to achieve these ambitious goals." Also read: Trends from 120-year data indicate land use pattern influence degree of rainfall: Study The report provides qualitative and quantitative measures to track the evolution of key enabling dimensions such as maturity of technology, access to enabling infrastructure, supporting policy frameworks, demand for low-emission products and availability of capital for investments in low-emission assets. It assesses the state of these enablers, which need to advance simultaneously, and highlights sector-specific accelerators and priorities in five heavy industries -- steel, cement, aluminium, ammonia, and oil and gas, which together generate 80 per cent of industrial emissions, according to Accenture analysis. The report points out that over $2 trillion will be required to make low-emission industries a reality and that the first full-scale commercial projects still hold significant risks for companies to invest in. Espen Mehlum, head of Energy, Materials and Infrastructure Programs for Benchmarking, WEF, said: "Investments in low-emission assets are riskier for companies due to their dependencies on new technologies and infrastructure. "Collaboration will be at the heart of making the enablers of policy, fuel demand, technology, capital and infrastructure all pull in the same direction to accelerate progress towards climate goals." This story has been sourced from a third party syndicated feed, agencies. Mid-day accepts no responsibility or liability for its dependability, trustworthiness, reliability and data of the text. Mid-day management/mid-day.com reserves the sole right to alter, delete or remove (without notice) the content in its absolute discretion for any reason whatsoever
30 July,2022 12:36 PM IST

| Mumbai

| IANS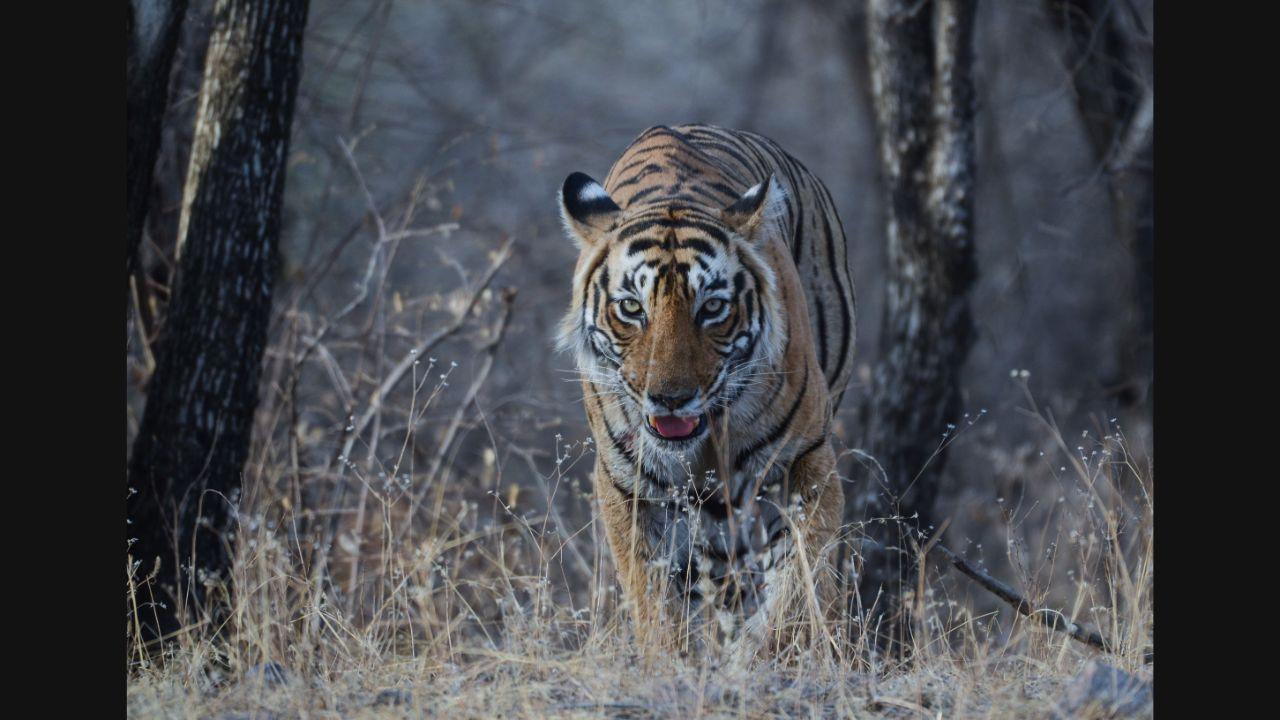 City-based naturalist Shardul Bajikar considers himself among the lucky few in Mumbai to have been in the team which spotted the pug marks of a tiger in 2003, on the border of the Sanjay Gandhi National Park and Tungareshwar Wildlife Sanctuary. "I was in the last year of my college, and not many people wanted to go to the forest area, where locals had said they had spotted a tiger. So, I jumped at the opportunity," says Bajikar, who has been associated with the Sanjay Gandhi National Park in Borivali for over 20 years now. The spotting of the tiger in 2003 helped Tungareshwar to be declared as a protected forest, within a year. "Very few people saw it but the pug marks and cattle kill gave enough evidence to suggest that tigers were active in the area for around three months," he adds. The fact that the locals reported cattle kill and not smaller animals, which are usually killed by leopards, was another indication of the tiger. "I was with Wildlife Warden Mayur Kamath at the watering hole, and we came down to the base to eat breakfast and we noticed pug marks close by, and then there were a few ahead, where photographers were waiting to click pictures, but the tiger went into the forest, and got back on the trail from another place," he says, recounting the experience. Every year, July 29 is celebrated as Global Tiger Day to celebrate the carnivore, which also happens to be the national animal of India. While many states in the country including Madhya Pradesh, Uttarakhand, Karnataka have some of the largest numbers, Maharashtra is not far behind. What many may not have known is that within the state, the city of Mumbai too has a history with the animal. The spotting in 2003 was among the few times that tigers have been spotted in the city, in the last century. Prior to that, Bajikar says among the last recorded spottings of a tiger was near Vihar Lake in 1929 and before that at Gowalia Tank in 1822, Pydhonie and Ghodbunder bridge. Unfortunately, In the case of the Vihar Lake spotting, the tiger ended up being shot. Corridors and conservationBajikar wasn't entirely surprised by his experience in 2003, based on how the region was laid out back then. He explains, "If you look at the north of Bombay -- from Vasai to Tungareshwar, Vajreshwari and there on, it is a relatively less densely populated area. It turns green during the monsoon, making them seasonal corridors and the presence of nocturnal corridors also lets tigers travel freely without people actually seeing them." However, the SGNP naturalist says from what is present, there are many things threatening the animal's connectivity to Tungareshwar. Some of them are the Ghodbunder bridge, Vasai-Diwa railway line and the Virar-Alibaug corridor which is coming up, is where SGNP and the wildlife sanctuary meet and that is why it is threatened. On whether the presence of wildlife was taken into account at the time of building these infrastructural projects, he notes, "The agencies have said they have factored it in but only the tigers will tell whether it has been factored in." This highlights the possibility of not only tigers but also leopards and other animals, who could wind up being involved in a collision. However, this can be mitigated by putting in a safety rider that it could also be dangerous for the people in the vehicle due to the collision with an animal. Bivash Pandav, director, Bombay Natural History Society and Mumbai-based naturalist Shardul Bajikar. Photo Courtesy: Bivash Pandav/Shardul Bajikar As of date, Bajikar believes that the Kanha-Pench Corridor is a good example because data actually shows that tigers pass from under it. The underpass connects the Kanha and Pench Tiger Reserves in central India between Maharashtra and Madhya Pradesh. He says, "It is a benchmark to think ahead due to the size, population and diversity of our country. If you are factoring in animal movement, then it is a win-win situation while talking about development projects. Enough should be done because animals will adapt." According to him, data has shown that more than half of the tigers are living out of the tiger reserves and the national parks. So, these areas are begging for protection and we need to make sure they are connected with a larger forest area.Adapting for conservationBajikar isn't the only one in the city who thinks the Kanha-Pench Reserve has achieved success in highlighting the need for conservation to be considered while planning development projects. Bivash Pandav, director, Bombay Natural History Society, believes that the corridor between the two states is pertinent for tiger conservation and conservation should be made a part of the curriculum of all development projects in India. He suggests that instead of laying the road on the ground, they can be elevated or made as a tunnel, so that animals can go under them just as in the successful Kanha-Pench corridor. Pandav, who started his career with the Wildlife Institute of India (WII), speaks from years of experience. In 2010, he also coordinated World Wildlife Fund's Tiger Programme, working in 11 tiger habitats across Asia and addressing conservation issues. While creating corridors of this kind needs to be done, India has a different challenge when it comes to conservation. The fact that it is densely populated means the forest area isn't continuous and these areas are often linked to each other by a narrow patch called a corridor. "If there is a small linear patch of forest and a road is constructed there, then the forest disappears quickly and that leads to forest fragmentation. Once that happens, the animal population gets isolated, and they are not able to move from one patch to another patch," he explains. This doesn't work well for tigers, Pandav says, because they are designed to disperse by design. After they are born, they move away from the mother after three years, and to do that they need the forest patches to be connected to each other. Unfortunately, if they don't get that, they enter into an area inhabited by humans, and that leads to man-animal conflict. The degradation of the quality of forests — from overgrazing by cattle and frequent forest fires, for instance — is another area of concern for the wildlife biologist. However, Pandav says that India has achieved stellar success in the last 15 years because of efforts from people and the government. The fact that India has 60 per cent of the world's tiger population is proof of the efforts but it needs to continue. "We have to manage our forests, make sure they are connected to each other, protect them, and ensure there is proper development in coherence with conservation," he concludes. Also Read: 5 wildlife documentaries that cannot be missed
29 July,2022 04:19 PM IST

| Mumbai

| Nascimento Pinto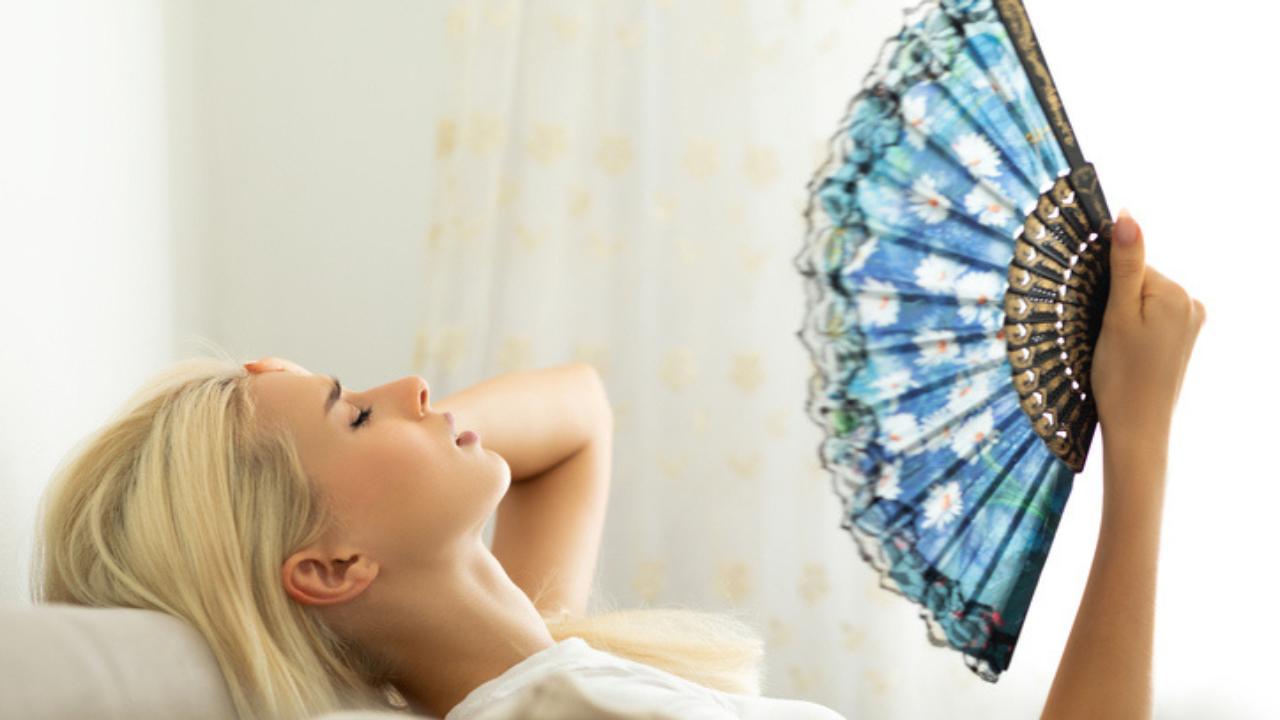 As the Europe reels from the effects of a prolonged heatwave responsible for a series of ferocious wildfires and escalating record-breaking high temperatures, regional governments have been urged by the World Health Organization (WHO) to implement the Paris climate agreement, whose position has been reinforced "as a health treaty" by the COP26 Health Programme."Governments need to demonstrate political will and genuine leadership in implementing the global Paris Agreement on climate change, with collaboration replacing division and empty rhetoric," WHO Regional Director for Europe Hans Kluge said in a statement on Friday.According to Kluge, 1,700 people have died as a result of the current heatwave in Spain and Portugal, and wildfires have spread from southern Europe to as far north as Scandinavia, reports Xinhua news agency.This week, with the "scorching summer season barely halfway done", fires in London have destroyed 41 homes, he added."Ultimately, this week's events point yet again to the desperate need for pan-European action to effectively tackle climate change, the overarching crisis of our time that is threatening both individual health and the very existence of humanity."In reaction to the extreme effects of the current heatwave, the WHO has issued guidance support for national and local authorities "to save lives and strengthen the resilience of communities and people to cope during extreme heat".The WHO guidance recommended basic steps that everyone should take to safeguard themselves and their loved ones from the heat, including keeping out of the heat as much as possible during the night as well; avoiding strenuous physical activity and ensuring children and animals are not left in parked vehicles; and seeking medical advice if one is suffering from a chronic condition or taking multiple medications.Furthermore, Kluge reiterated the UN Climate Change Conference's call for "health systems to assume their share of the responsibility to step up their resilience to, and fight against, climate change", arguing that coordinated action on multiple fronts will "strengthen environmental health and reverse the ravages of climate change". Also read: Heatwave may be leading to higher stroke cases This story has been sourced from a third party syndicated feed, agencies. Mid-day accepts no responsibility or liability for its dependability, trustworthiness, reliability and data of the text. Mid-day management/mid-day.com reserves the sole right to alter, delete or remove (without notice) the content in its absolute discretion for any reason whatsoever
23 July,2022 01:37 PM IST

| Mumbai

| IANS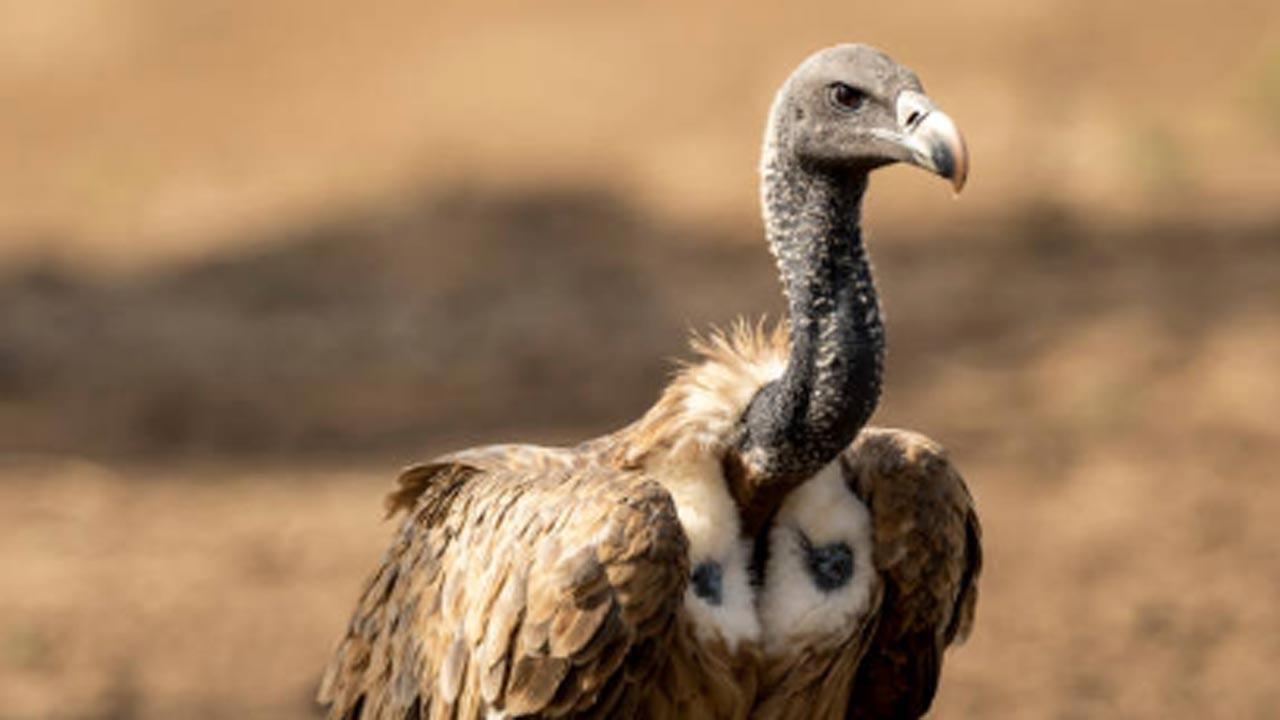 The Uttar Pradesh government is in the process of constructing the world's first vulture conservation and breeding centre in Gorakhpur to save the large birds from extinction. Yogi Adityanath had allotted a piece of land for its construction. The Yogi government signed a 15-year agreement with the Bombay Natural History Society under which the land was allotted. It will be inaugurated by Chief Minister Yogi Adityanath on September 3, which also marks International Vulture Awareness Day. According to the government spokesman, an additional budget of Rs 1.06 crore has been released for the construction of the centre which is being built at Pharenda in Maharajganj, located in the Gorakhpur Forest Division of Uttar Pradesh. This conservation centre will also play a major role in the development of Gorakhpur city. Earlier in 2021, Rs 80 lakh was released for the Red-headed vulture conservation centre project. Also read: Crossing Mt Everest, tagged Himalayan vulture enters China This story has been sourced from a third party syndicated feed, agencies. Mid-day accepts no responsibility or liability for its dependability, trustworthiness, reliability and data of the text. Mid-day management/mid-day.com reserves the sole right to alter, delete or remove (without notice) the content in its absolute discretion for any reason whatsoever
19 July,2022 03:42 PM IST

| Mumbai

| IANS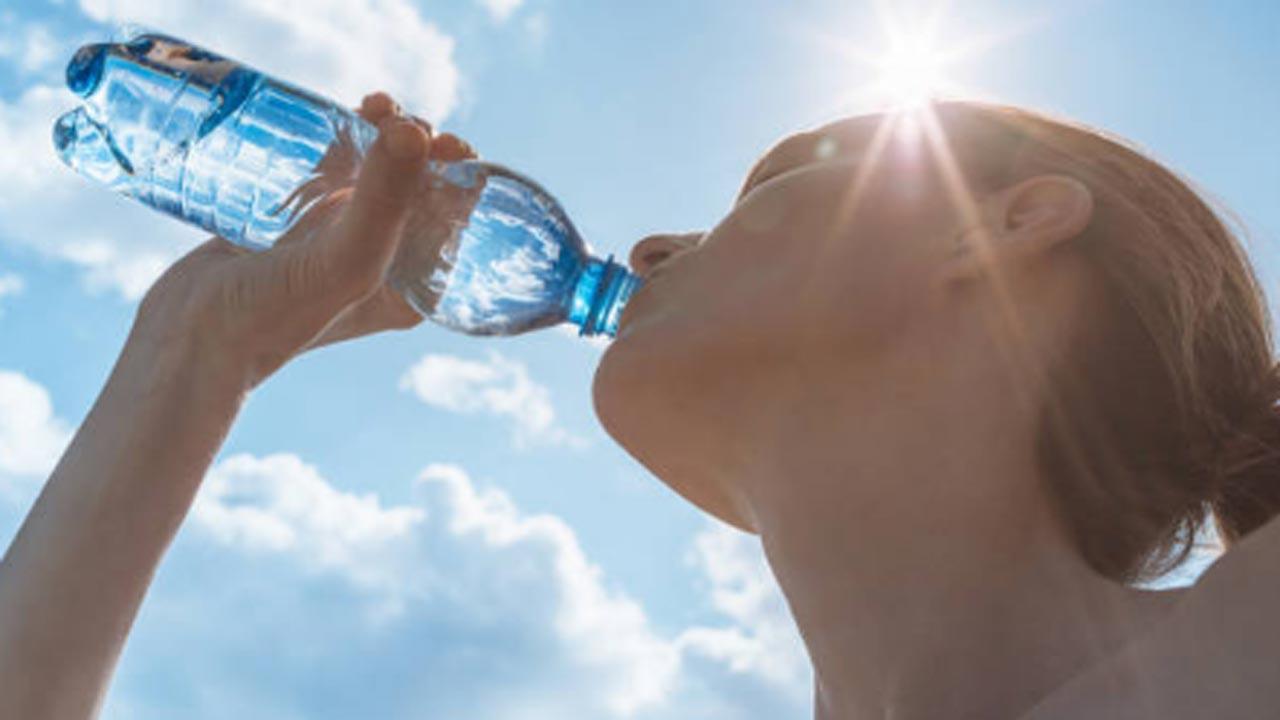 As heatwave strikes the UK, and Indian cities battle with record temperatures, a recent report from Christian Aid highlights how the climate crisis is increasing the severity of drought in 10 of the world's major cities comprising London and Delhi and demands an international fund to pay for climate caused loss and damage. The charity has warned that without action to cut emissions and better management of freshwater resources, the toll will be felt acutely by the poor. The report is supported by polling that shows the UK public believe that rich countries should pay to mitigate the impact of drought (36 per cent), while almost half (49 per cent) of adults are now concerned about the impact of drought on people in the UK. Despite covering more than 70 per cent of the earth's surface, only three per cent of the world's water is suitable for drinking. Of this freshwater, 70 per cent is locked in glaciers and ice caps. Less than 0.01 per cent of all freshwater worldwide is available for human use in lakes, rivers and reservoirs. Despite this, Christian Aid analysis shows global water use grew at more than twice the rate of population increases over the course of the 20th century. Just last month, there was water rationing in the Chilean capital, Santiago and people have been queuing for water in New Delhi where temperatures have got so high that heatstroke is a risk even without doing any physical activity. In 2018, after an extended drought, Cape Town came within days of becoming the first major city in the world to run out of water. 'Day Zero', when the taps for four million inhabitants would be turned off, was averted after emergency measures were implemented to cut the city's water usage by 50 per cent. Even in the UK, London has experienced heatwaves in recent years and the CEO of the Environment Agency, James Bevan, warned that within 25 years London and the South East of England could run out of water. The cost of a severe drought to London's economy is estimated by Thames Water to be 330m pound per day, and would have severe economic, social and environmental consequences. The Environment Agency has said that by 2050 some rivers will see 50-80 per cent less water during the summer months. The report -- Scorched Earth: The impact of drought on 10 world cities -- has been published alongside new polling by Savanta, commissioned by Christian Aid. The data reveals that given several options, a plurality of the UK public believe that rich countries should pay to mitigate the impact of drought (36 per cent). The data also reveals nearly six in 10 (57 per cent) people see the connection between their own actions and drought, but less than three in 10 (27 per cent) see the connection and are spurred into action. The 10 cities featured in the report, which was first published in May, are Sydney, Harare, Sao Paulo, Phoenix, Beijing, Kabul, New Delhi, Cape Town, Cairo and London. The danger of city droughts is only set to get worse without action to address climate change. Currently, 55 per cent of the world's population lives in urban areas, with this set to rise to 68 per cent by 2050. Without action to cut emissions and better management of freshwater resources, Christian Aid warns the toll will be felt acutely by the poor. Also read: Cities like Mumbai 1-2 degrees Celsius hotter than surrounding areas: CSE report Report co-author, Christian Aid's Nushrat Rahman Chowdhury, said: "Drought is not new but its intensity and frequency have increased over the last 30 years due to global warming. "It is a real danger; it threatens lives and livelihoods of some of the poorest people in the world. These are communities which have done the least to cause the climate crisis. This is the reality known as loss and damage. To address this injustice, we not only need emissions cut but also provide financial support for those losses which cannot be adapted to. "That is why, at this year's UN climate talks in Egypt, we are calling for the creation of a loss and damage finance facility to be a major priority." Mohamed Adow, Director of Nairobi-based climate and energy think tank, Power Shift Africa, told IANS: "This is an important report which highlights the growing menace of urban drought.a- "With more and more people living in cities, this is already becoming a major consequence of the climate crisis which will affect millions of people.Here in Africa we bear the brunt of this climate emergency, so we are acutely aware of the value and importance of water and what happens if we run out." This story has been sourced from a third party syndicated feed, agencies. Mid-day accepts no responsibility or liability for its dependability, trustworthiness, reliability and data of the text. Mid-day management/mid-day.com reserves the sole right to alter, delete or remove (without notice) the content in its absolute discretion for any reason whatsoever
19 July,2022 03:19 PM IST

| New Delhi

| IANS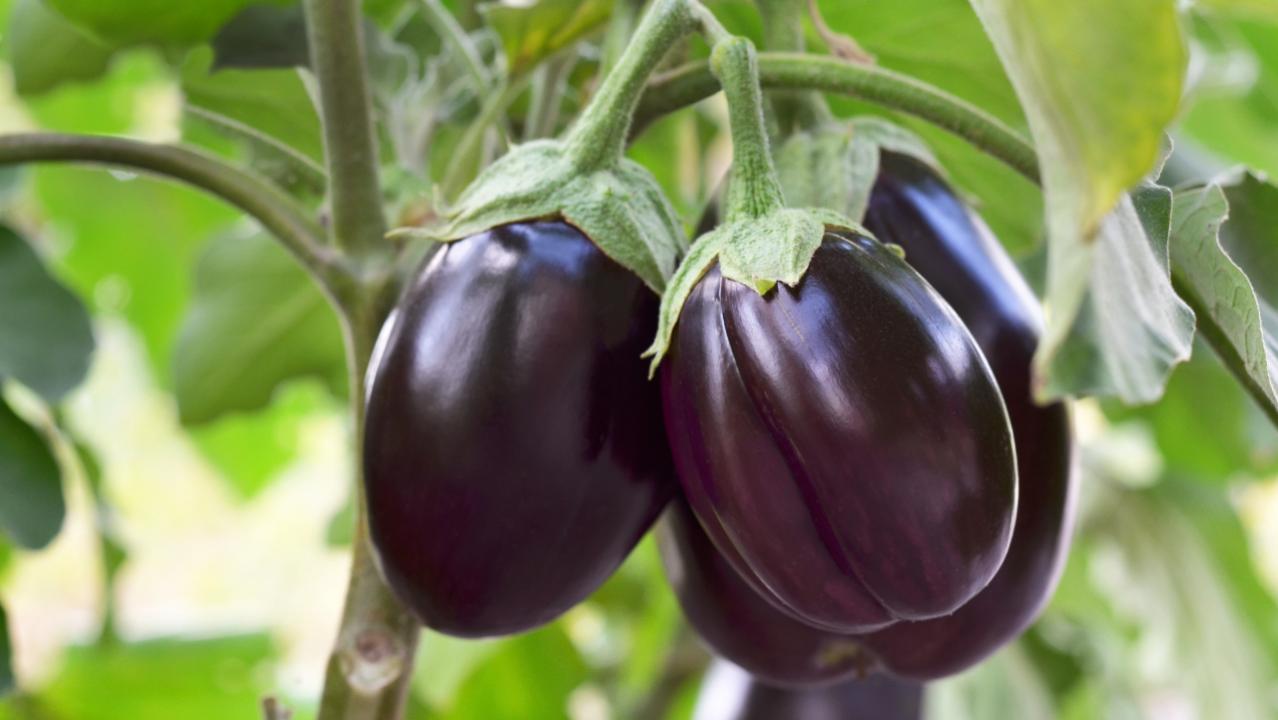 Consuming vegetables such as onions, tomatoes and potatoes is very common in almost every Indian household as it is an essential part of every dish. The use of these ingredients means there is a never-ending demand for them along with other vegetables like brinjal, gourds and more. The Indian Institute of Vegetable Research (IIVR) in Varanasi has developed a technique through which potato and tomato can be grown on a single plant and the same is named as 'pomato'. Pomato was developed last year and IIVR scientists have been trying to further improve the quality and quantity of the same. They have now succeeded in growing brinjal on the pomato plant and this is aptly called 'Brimato'. Chillies are also being grown on the Brimato plant. Scientist Dr Anant Kumar said that it had taken five years of research to develop the new multiple varieties. "Each plant of pomato can yield up to two kilograms of tomatoes and 600 grams of potatoes. The lower layer of soil is for potatoes and the upper layers for tomatoes. Similarly additional layers are used to grow brinjals and chillies. These plants can be grown in pots and are ideal for households." He said that scientists were working on growing other vegetables like cucumber, gourd and bitter gourd together in one pot. He further said that for larger cultivation areas, these plants are grafted into the soil but take longer time to be ready for use. "The brinjal takes about 25 days to get ready to be plucked while tomato takes 22 days," he said.Also Read: Dreaming of tomatoes and lemons? Chefs tell us how to reduce grocery bills and cook thriftily during inflation This story has been sourced from a third party syndicated feed, agencies. Mid-day accepts no responsibility or liability for its dependability, trustworthiness, reliability and data of the text. Mid-day management/mid-day.com reserves the sole right to alter, delete or remove (without notice) the content in its absolute discretion for any reason whatsoever
17 July,2022 01:36 PM IST

| Varanasi

| IANS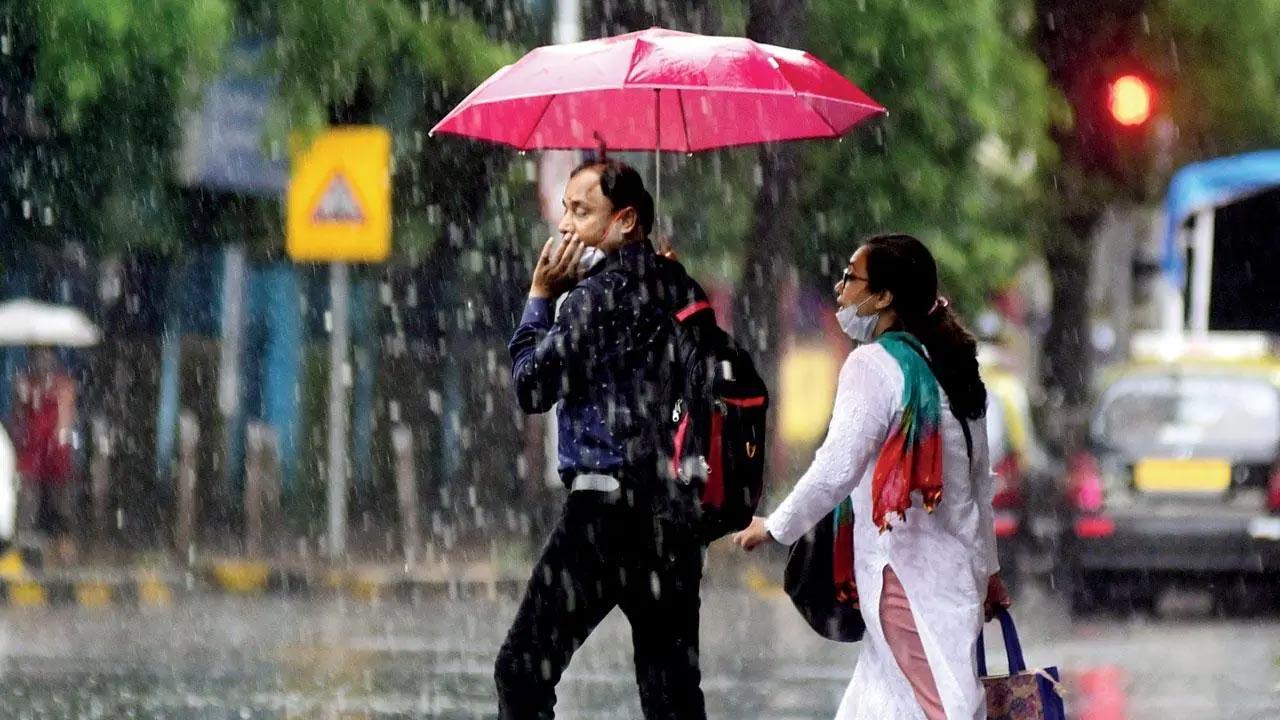 A latest study - based on 120-year data - has found that man-made long-term shifting of land-use and land-cover (LULC) patterns, and most significantly urbanization, play a crucial role in the prediction of the long-term trends of extreme precipitation events, particularly of the intensity of extremes. The current spatial and temporal extremes of southwest monsoon have perplexed many, with central and southern peninsular India receiving far excess rains and Indo-Gangetic belt receiving large deficit. But this is not the only year it has happened. "While in certain regions, thermo-dynamical, circulation, and convective instability parameters are also found to be key predicting factors, mostly of the frequency of the precipitation extremes," said the study, 'The rise of Indian summer monsoon precipitation extremes and its correlation with long-term changes of climate and anthropogenic factors', published in Nature. Researchers Renaud Falga and Chien Wang from Laboratoire d'Aerologie, University of Toulouse III, France, analysed the trends of extreme precipitation events during the Indian summer monsoon measured by two different indicators - threshold-based rainfall extreme indicators, i.e., the frequency and the intensity - for the period 1901-2020, covering entire India in nine regions segregated by a clustering analysis based on rainfall characteristics using the India Meteorological Department (IMD) high-resolution gridded data. It is no secret that the amount and distribution of precipitation during the Indian summer monsoon (ISM) has a substantial impact on the region's agricultural systems and thus the livelihood of more than a billion people. "These climatological parameters have high inter-annual and inter-decadal variabilities. Nevertheless, there is a high probability that man-made global or regional climate changes could have also affected these quantities with an extent yet to be examined. While the overall ISM rainfall is believed to have decreased during the twentieth century, then reversed since the turn of this century, it has been indicated that the extreme precipitation events might have been rising in some parts of India, with hypothesized causes ranging from urbanisation, increase in dew point temperature, to climate variability," the study said. Also read: Land belongs to Hindu deity Aadi Vishweshwar Mahadev, says counsel for petitioners in Gyanvapi case Instead of focusing on a few selected locations, the researchers analysed nine regions segregated using a clustering method based on precipitation characters. "It is found that the majority of India has experienced a statistically significant increase of monsoon precipitation extremes throughout the analyzed 120-year period," the study pointed out. The scientists also analysed effective predicting factors behind such an increase using a nonlinear and multivariate machine learning regression, describing anthropogenic activities, climate dynamical and physical processes, and variabilities among other things. "The results reveal that the man-made land use land cover changes (LULC) appear to be the most critical features in predicting the observed climatological trends of monsoonal precipitation extremes, implying implicitly that these features might have played an important role in causing the discovered rise of monsoonal precipitation extremes particularly of their intensity," they said. The study also spoke about which indicators did and which were not found to be correlated to the trends of precipitation extremes than expected. This story has been sourced from a third party syndicated feed, agencies. Mid-day accepts no responsibility or liability for its dependability, trustworthiness, reliability and data of the text. Mid-day management/mid-day.com reserves the sole right to alter, delete or remove (without notice) the content in its absolute discretion for any reason whatsoever
16 July,2022 02:19 PM IST

| Mumbai

| IANS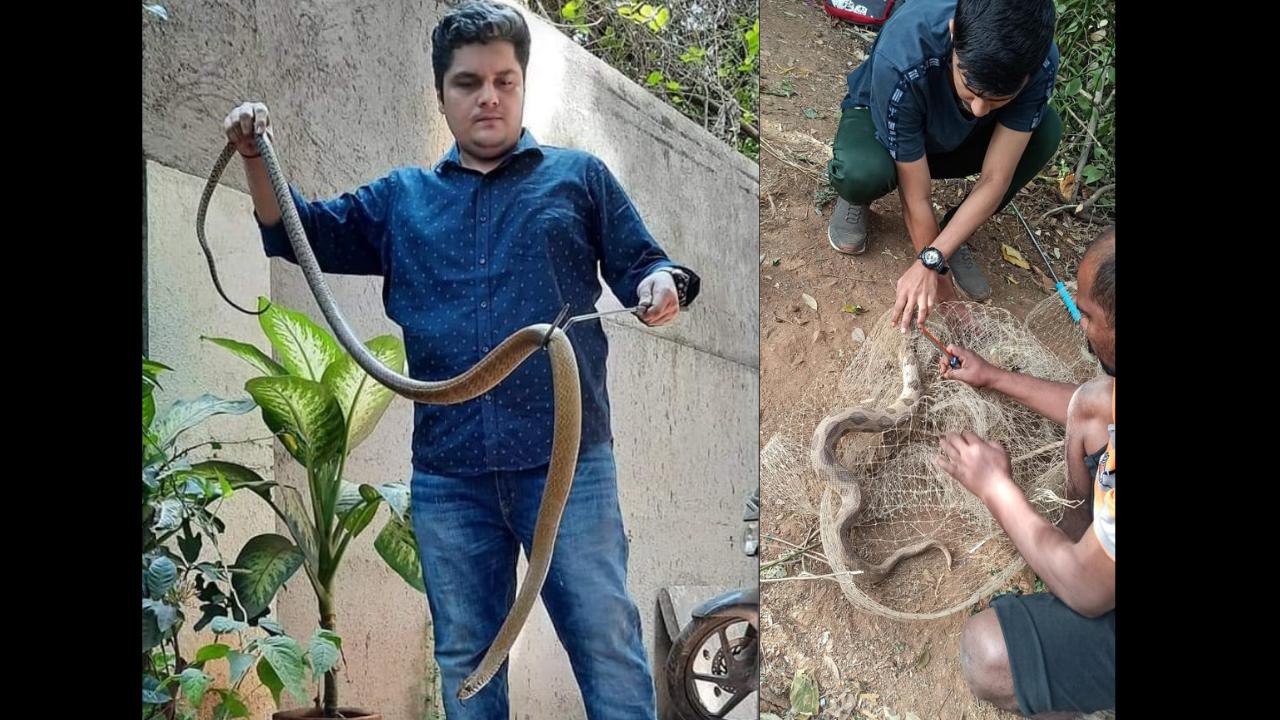 Premium
Aman Singh was 14 when he was captivated by the adventurous rescues performed by wildlife experts on the Discovery Channel and Animal Planet. Residing in Thane's Lokmanya Nagar, which is in close to the Sanjay Gandhi National Park area, regular encounters with snakes during his teenage years further fostered his interest in wildlife and their behaviour. After multiple attempts at rescuing snakes and feeding the injured ones at home as an amateur, he decided to get trained and became a professional wildlife rescuer at just 18 years of age. "I started by self-learning about techniques such as head catching a snake, among other things, and practiced that in real life. I was passionate but I realised there were many things I did wrong in terms of rescue operations," says Singh, who joined Resqink Association for Wildlife Welfare (RAWW) in 2018 and soon carried out his first snake rescue operation as a trained professional. Covering Thane, Bhiwandi, Dombivli and the hilly areas of Yeoor, Singh, now 22 years old, attends to approximately 20 to 25 rescue calls a month during winters, and over 90 and 40 calls in the monsoon and summer seasons respectively. In January 2022, Vava Suresh, a 48-year-old popular snake catcher from Kerala was hospitalised after being bitten by a cobra during a rescue operation. Suresh, who has rescued over 60,000 snakes until now and has been hospitalised after snake bites multiple times, was discharged last week. However, he has been facing criticism for not using scientific gear while catching snakes. Singh, as someone who has interacted with the 'Big Four'—the four venomous snakes found in India and in the Mumbai Metropolitan Region, that is the Russell's Viper, Common Krait, Saw-Scaled Vipers and the Spectacle Cobra—observes that "no snake is dangerous, they are venomous". He brings to attention the risks associated with this job and the consequences of catching a reptile without the requisite knowledge and training. Aman Singh rescuing a Spectacled Cobra in Thane. Image courtesy: Aman Singh Risks and challenges involved Singh says he has been bitten several times by non-venomous snakes, which are not deadly but may cause infections. According to him, handling a snake after the capture requires utmost care and attention as every snake behaves differently and has varied levels of aggressiveness. As a warning sign to humans, some snakes make sounds to express their discomfort. Vaishali Chawhan, who has been a rescuer for over a decade now, says, "In Palghar, if you are accidentally bitten by a snake, reaching the nearest hospital takes two hours, which is a crucial period after infection. There are no experts or necessary infrastructure here. So definitely we are risking our lives." Chawhan, who is a Palghar resident, began training in 2010 and is now working as a wildlife warden for the district under the Maharashtra Forest Department and is also associated with RAWW. According to the 46-year-old, her team gets 60 to 90 calls a month regarding snake sightings in Palghar. In order to be prepared for worst-case scenarios, she ensures to preserve at least 25 vials of anti-snake venom at any given point of time for her 40-member team. Her husband, who is a doctor, has now trained himself to treat snake bite patients too to provide immediate treatment in case of adversities. In addition to snake bites, rescuers say humans too pose a number of challenges to their field work. "Rescuing the snake is not challenging for us, but handling the crowd is very challenging," says Singh. "Some people get too excited and want to shoot videos, which can threaten the snake and us too. There are times when people collapse just due to fear and a misconception that every snake is venomous, and we have to rush them to the hospital." Fake rescue calls and treating every sighting as a threat are some of the other challenges of working as a wildlife rescuer and conservationist. Vaishali Chawhan with a Spectacled Cobra at Ghodbunder (left) and with a Cobra in a clinic at Sanjay Gandhi National park (right). Image courtesy: Vaishali Chawhan According to the guidelines prescribed by the state forest department in 2018 for snake rescue and release in Maharashtra, not every snake sighted needs to be rescued. The catchers are trained in assessing whether the snake needs to be rescued. A rescue is needed when the snake is in conflict and if there is a danger to its life and to the people around. Sometimes, mere sightings of the snake trigger panic, hence, the rescuers have to carefully observe the movement of the snake before rescuing. The location of release also depends on whether the snake is venomous or not. The guidelines also mention the procedures to be followed after rescue with respect to providing medical treatment to the snake if required and identifying the location and time of the release into the wild. "There are times when people called us under the pretext of sighting a snake and made us shift all their furniture. There was no snake at all. Sometimes we conduct a search for 3-4 hours, while we had already lost the snake because of the panic and distraction," says Singh. As a female rescuer, Chawhan often faces sexist remarks such as "are you sure you can do it?" and "what if you get scared and run away?" from people who are in disbelief. "Once they see me rescuing the snake, they are shocked and then the kind of appreciation I receive is something a male rescuer never gets," she says. Addressing people's misinformation and illusions about reptiles during rescue operations sometimes can result in dangerous confrontations with people who wish to keep the reptile with them for consumption or trade purposes. People wish to keep the reptile after rescue due to misinformation regarding medicinal benefits from consumption of certain reptiles. There are superstitions associated with snakes, which further encourages illegal trade, for example, Sand boas are believed to bring immense luck to those who possess it and are used in black magic processes too. In such cases, rescuers are required to explain to people about the endangered species of snakes and the consequences of using them for personal benefits. "There are times when people turn violent about their demand to keep the reptile for their selfish motives and it poses a risk to our lives, especially if it is night time and if we are in a remote place. I have to devise quick strategies to escape from such a situation," says Singh. No remuneration and the need for policy intervention "It's like social work and we are doing it voluntarily – as a hobby. If we ask for charges, there are chances people will not call us next time and end up killing the snake. This will beat the purpose of our work," says Singh, who is currently pursuing a Master's degree in Computer Science. While Singh and other rescuers receive basic rescue gear such as first aid kits, shoes, headlights, snake catching hooks, bags, field guide books and reimbursement for petrol charges from the organisation, there's hardly any monthly compensation provided for their work from the municipal corporations or the forest department. In the event of accidents, injuries and snake bites, Chawhan says, rescuers are provided monetary support for blood tests, medicines and other medical procedures. "What I have observed all these years is that we don't get anything from the government. Sometimes hospitals don't ask us for money out of goodwill," adds Singh. In the absence of official data on the number of snake rescuers in the city and policy recognising the work of wildlife rescuers in India, there is little scope for regular compensation and security to those working on field in different parts of the Mumbai Metropolitan Region. According to Pawan Sharma, a wildlife rescuer and founder of RAWW, the state forest department and other state agencies are understaffed to respond to all calls in a day and are entirely dependent on sarp mitras (term used for people volunteering for rescuing snakes in Maharashtra) and other organisations, involved in wildlife conservation, for rescue operations. Common Krait , considered to be on the 'Big four' venomous snakes found in India. Image credit: Aman Singh Sharma highlights that the criteria for compensation are yet to be defined and this has to be done on the basis of recognition of snake rescuers. As there is no official evaluation of the work done by snake rescuers, there has been an increase in the cases of private capturing or catching, undertaken without intimating the forest department, despite such acts being in violation of the WPA, 1972. "Charging for such services as a private individual is also a violation of the Income Tax Act. As an individual or organisation, one can only appeal for funds and not demand money. It is important to define 'rescuing' clearly to deal with unnecessary capture, trapping, hoarding and handling. There are multiple loopholes and complications which have to be addressed," says Sharma. While the 2018 guidelines laid out a procedure for registering, issuing ID cards to rescuers and maintaining a database of rescue operations undertaken, it is yet to be implemented as a policy. "It is not yet a profession. Animal rescue is still considered a community-based social activity in India and it will take a considerable amount of time to transform it into an organised profession. At the same time, there are no training institutions providing proper training or certification in recognition of the work," says Sharma adding that the RAWW team is currently working on an insurance plan for the team members along with policy-based frameworks with the state agencies. Encounters with reptiles in Mumbai According to a study published in Clinical Epidemiology and Global Health, in the year 2017-18 and 2018-2019, an estimated number of 2,00,492 and 2,30,950 people were envenomed due to snake bites in India. Maharashtra, with 32.4 persons per 100,000 population getting snake bites in 2017-18, showed higher prevalence of such incidents. The number increased to 35 persons per one lakh population in 2018-19. Palghar, Thane, Kolhapur, Pune, Ratnagiri and Jalgaon districts are among the 14 districts in Maharashtra, which frequently report snake bite incidents due to forest cover and healthy monsoons, among other factors, providing a favourable habitat for the survival of different species of snakes. Sharma and Singh receive rescue calls from urban slum areas, residential complexes, companies and shopping arenas in Thane, Bandra, Churchgate, Marine Drive and along the Bandra-Worli sea link, among other locations. Accumulation of edible waste, large number of rodents, frogs, which the snakes prey upon coupled with less number of predators provide favourable conditions for the reptiles to grow in the crowded areas of the city. The sewage system with large underground pipes running across the length and breadth of the city also wash away reptiles during heavy rains, from high altitude to low-lying areas, which are then spotted in enclosed spaces such as drains and other pipelines. The only major challenge to the snakes entering city spaces is human action, which is often aimed at killing the wildlife upon sighting. Pawan Sharma with a Red Sand Boa, which was seized in a illegal wildlife trade. Image courtesy: Pawan Sharma "I have never come across a case where a snake has attacked a human deliberately. It's always human actions that provoke them. It is sometimes hard to convince the urban educated to cooperate with us, whereas in tribal areas people are more sensitive and cooperative when it comes to reporting such sightings for rescue. As instructed, they quickly click a photo of the reptile for reporting or leave it at peace if there's no danger," says Singh adding that around Thane and Mumbai, majority of the snakes found are non-venomous, but lack of awareness among people makes them treat every snake as venomous, thus intensifying the fear and panic. Sharma stresses on the crucial difference between rescuing and handling a reptile. Ethical practices involve identifying the snake, catching it safely, handling it in a manner that there's no risk to the snake or the people around and following the procedures prescribed, without disturbing the reptile. In addition to fear, panic and superstitious beliefs, unethical practices involve catching the snake for showmanship, organising fake rescue operations for YouTube and social media, re-instilling dangerous social beliefs. These often cause snake bite incidents and end up endangering the snakes' life. "One of the major problems is when untrained people try to catch snakes for undesirable motives. Accidents can take place, but the majority of them happen when people are unskilled and untrained to handle different species of snakes, which behave differently. Rescuers have to be responsible, respectful and sensitive towards the wildlife. It all majorly depends on the mindset of the individual carrying out the operation," says Sharma.
16 July,2022 10:18 AM IST

| Mumbai

| Sarasvati T