Powai-based travel blogger Shubham Singhi believes Covid-19 will change the way Indians travel; he spoke to Mid-Day.com about his future plans now that the pandemic-induced lockdowns have eased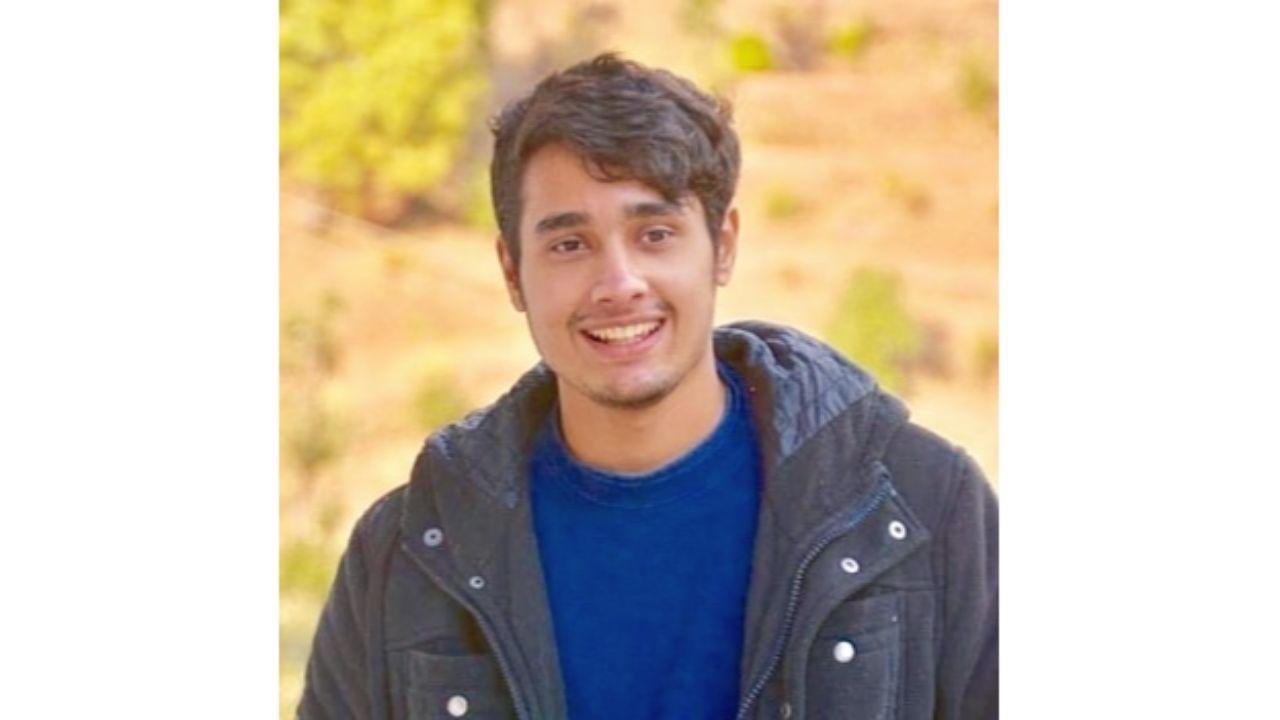 Shubham Singhi
Powai-based backpacker Shubham Singhi had been looking forward to a trip to Greenland in 2020. Unfortunately, the Covid-19 lockdowns began and he had to cancel his plans because of the travel restrictions a majority of countries imposed. 
One year later, Singhi is raring to resume his travels, and says Covid-19 may have permanently changed the way Indians travel. "A lot of Indians will start backpacking because they are working remotely and because they don't have to go to the office. I think it is already happening; it gives them to live anywhere and still work," he says. 
ADVERTISEMENT
Singhi, who currently works with a travel start-up, says he visited Himachal Pradesh two months ago. He speaks from experience; he may be only 25, but he's already travelled to over 80 countries in the last seven years, since he first began travelling solo. 
He says the travel bug bit him very early. "My parents used to travel a lot and they would take me along, so I developed a passion for travel when I was very young," he says. 
Singhi went to US to study for his Bachelor's degree in Economics, and later decided to become a backpacker. He started with Croatia and Bosnia, where he studied for one semester, and says he prefers shoestring travel budgets – his biggest expense being his air tickets. 
The backpacker says he likes to rough it out, because not only is he interested in the history and culture of every new place, but also in meeting new people. And this is why he prefers couch-surfing* over other accommodation options. 
A scenic view off Pamir Highway in Tajikistan
Off the beaten track  
While he has visited many places over the years, his experiences in Central Asia in 2019 is one of his favourites, because even he didn't know much about the region before he backpacked there. He says it was both challenging and memorable, especially when he visited remote regions of Ishkashim and Wakhan Valley in Afghanistan and Gorno Badakshan in eastern Tajikistan. 
From surviving on potatoes in both countries for three weeks because he is vegetarian, to grappling with the language barrier at the Afghanistan border while being scrutinised by over 30 security personnel (he was waiting for his guide to turn up), his travels have clearly been an adventure. 
"There was a lot of thinking and planning involved, and I had to get a guide in Afghanistan to enter. I didn't speak the local language and had to find my own way. I was the first person to travel there in three months; tourists don't usually go there," explains Singhi, who thinks of himself as a spontaneous traveller. 
Tajikistan was even more challenging for Singhi. He says his road trip on the Pamir Highway to a remote and poor region of the country helped him get out of his comfort zone. Seeing how people lived there and spending time with the locals helped him gain an important perspective into living without material things -- especially without a mobile phone, which has become a necessity in today's times. 
A breathtaking view of Wakhan Valley in Afghanistan captured by Shubham Singhi
Travelling as a vegetarian
Being a vegetarian poses its own set of challenges, he says, especially if you are visiting meat-eating countries. But Singhi says he is better prepared now and it gets better with every trip. "When I went to Namibia with my friends, we camped in tents on top of our cars. Being vegetarian, we carried food from home; that's how we lived there." Interestingly, he says it was easy to be a vegetarian in Jordan, where he roamed the streets and explored the local cuisine, realising that there were so many options for vegetarians even though it known as a country of meat-eaters. 
Camping in Namibia
Going solo is best 
Singhi has had varied travel experiences, but when asked about his trips with his friends, he instantly admits travelling solo is better, as that way, he can hit the road for longer durations (his friends obviously won't always be free for long trips). 
He also says that when friends come along, the trip ends up being about parties mainly, while he loves exploring places, getting around on his own, and often staying with locals and learning about their lives. "Travelling has made me extremely flexible, and I can survive in any situation. It has made me fearless and helped to build my confidence," explains Singhi.  
Future plans
Singhi's diary and his camera are his constant travel companions, and he uses them to update his blog, World In My Backpack, which is about updating readers about the best ways to travel around the world. Singhi says he hopes to start his own travel company soon, offering guided trips to like-minded travellers around the world.  
*What is couch-surfing? 
Couch-surfing is a concept wherein a traveller stays temporarily in other people's homes, typically while travelling or backpacking around the world. The host provides them with accommodation (usually a bed to sleep in) at no cost.