After performing in Mexico, South Africa, Belgium and the US, Delhi-based artist Priyanka Choudhary, brings her walking performance, Walk With You, to Mumbai, to mark the centenary year of World War I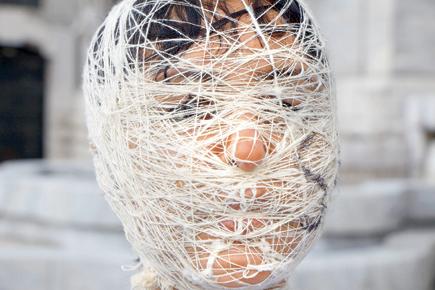 "It's a paradox. The monuments of extreme violence are only too peaceful. They are placid lakes. Blind spots. I threw a small stone to ruffle the surface. I performed there to unearth the anxiety and the real memories concealed therein," Delhi-based artist Priyanka Choudhary creates an evocative imagery as she reveals about walking performance that will take place in Mumbai, today.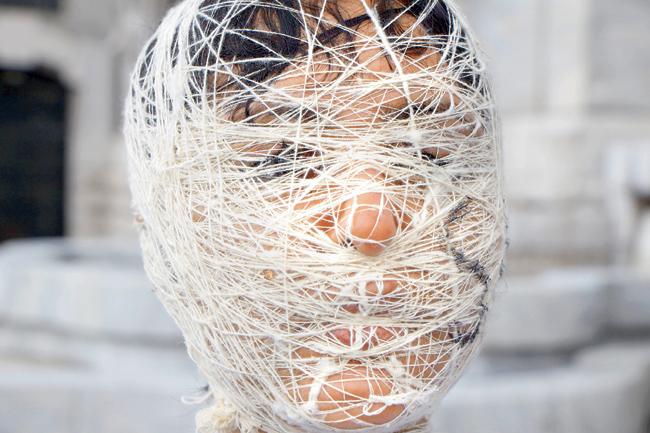 Artist Priyanka Choudhary during her walk in Mexico
To mark the centenary year of World War I that took countless lives, Choudhary created an art performance to remind people of this historical event that changed the course of many countries and households; in turn, she asks them to reflect why they still live in an atmosphere of violence and war.
The 37-year-old visited conflict zones in Zocalo and Tlatelolco (Mexico), Ground Zero and African Burial Ground (New York, US), Soweto (Johannesburg), Ypres (Belgium) and Jallianwala Bagh (India) to shape her idea. She spun cotton on a charkha to create a thread around her while covering these areas that were once the epicenters of violence.
"For Mumbai, I chose the route that saw the atrocities of 26/11, a day that brought a new face of terrorism to the forefront. I hope to touch the memory of the people who lost their lives on that day, and the events that unfolded," adds Choudhary.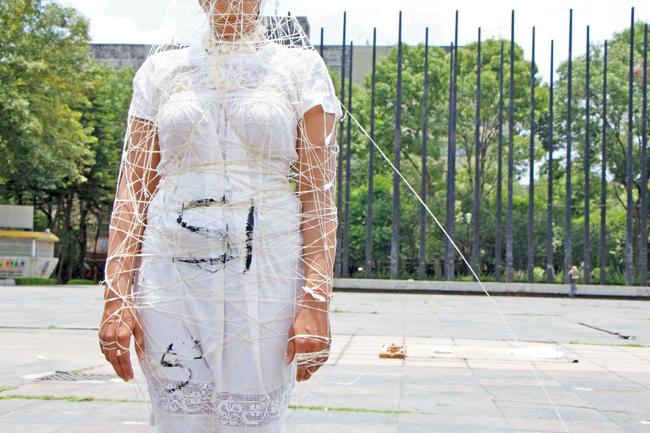 The artist will engage with people using gestures and expressions: "I do different things at different places; like in Johannesburg, I asked people to write on me. It is interesting to see the dialogue. By connecting to the performance, people connect to the idea behind it."
It's no cakewalk: "One needs to be prepared. Physical endurance is a part of it. At times, I've even walked barefoot in the sun and got my feet burnt. But when people react positively, it's worth it," she admits. As part of the project, she will will showcase installations and photographs at Gallery Maskara.
On Today, 3 pm onwards
Start Cama Hospital End Gallery Maskara, 6/7 3rd Pasta Lane, Colaba CALL 22023056