In an 11-year-long love affair with cinema, she wowed audiences with her passion and craft. Smita Patil's life was a 'brief incandescence', says Maithili Rao, in an insightful biography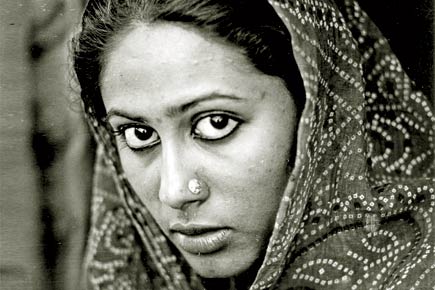 Q. What part of Smita Patil's life was most challenging (and perhaps, emotional) for you to pen?
A. Her death. I remembered all over again how shocked I was, grieving for her as if she was someone I had known intimately, although I had never met her.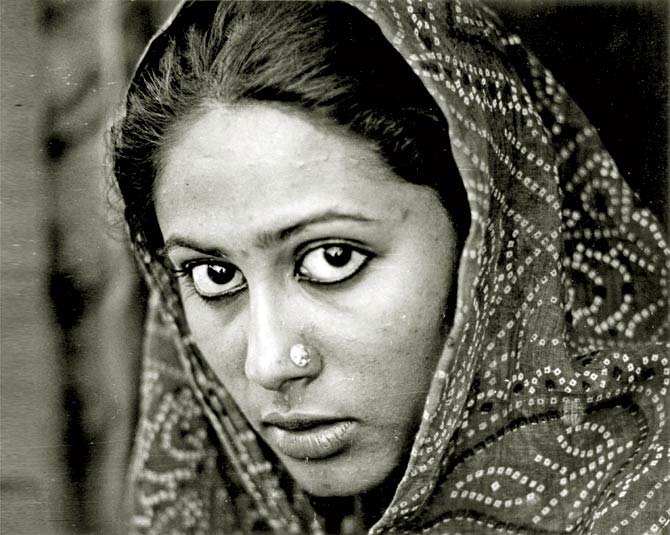 Manthan's feisty Bindu. Pics courtesy/Anita Patil and Subhash Cheddha
ADVERTISEMENT
This was the last chapter and through the course of writing it, I came to feel I knew this extraordinary woman who was both, complex and extremely simple. A woman who felt deeply and passionately, and yet, had an immense capacity for being carefree.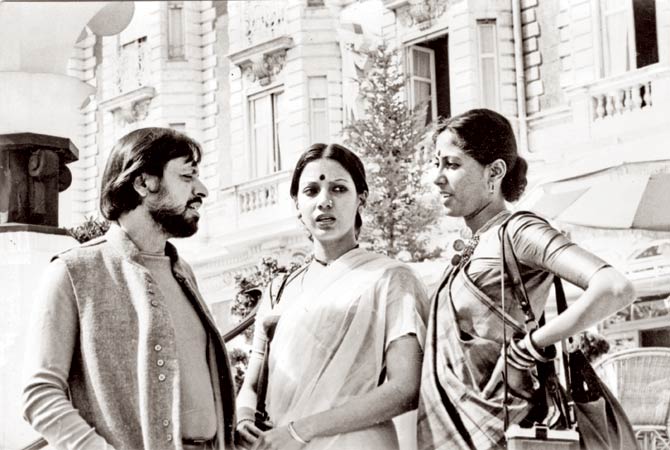 Shyam Benegal in Cannes with Shabana Azmi and Smita when Nishant was in competition. Their screen rivalry apart, both actresses seemed to have a fondness for the colour yellow, according to the author
'Bindaas', her friend Jhelum (Paranjape, noted Kathak exponent) called her. She wasn't just a young woman at the zenith of her career. She had fulfilled her lifelong craving for motherhood — everyone close to Smita told me this. The tragic irony was so unbelievable. It was challenging to distance myself from remembered emotion and write with objectivity.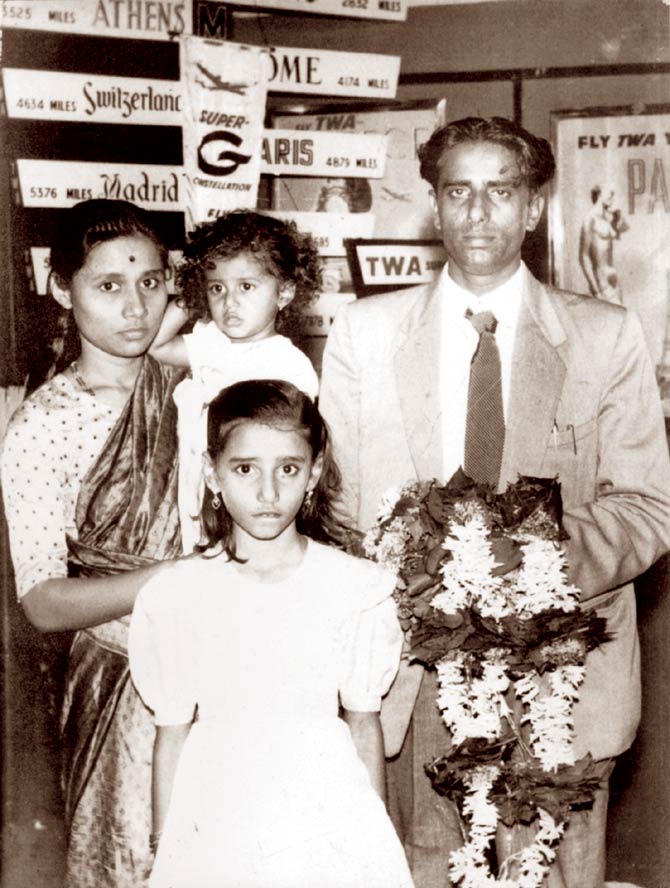 With her parents and elder sister, Anita
Q. Did you believe her middle-class upbringing and that she stood apart from the other actresses, even in looks, had a role to play in defining her career graph?
A. You felt she was destiny's child. There is an element of serendipity. She came into films at the right time, when a search for a different kind of cinema was on. Filmmakers wanted new faces to portray this new reality without making compromises.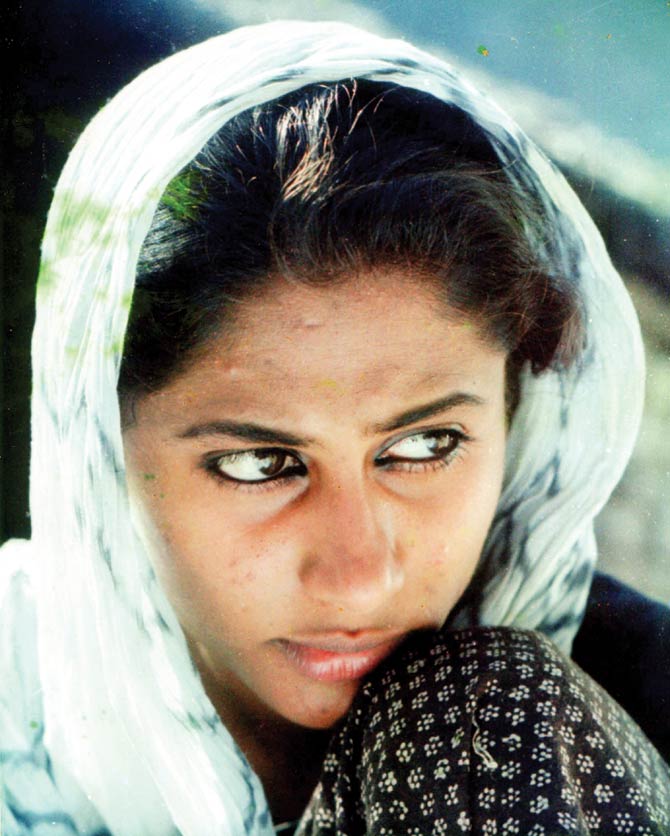 The lonely Khairu of Gaman
I call Smita Indian cinema's Everywoman; everywoman in the sense that she could belong to both, in the upper-middle-class milieu of Umbartha or be Amma of the slums in Chakra. She could be the Hyderabadi Muslim girl escaping a possible life of genteel prostitution in Bazaar or the young Tamil wife in Chidambaram, seduced by the husband's boss.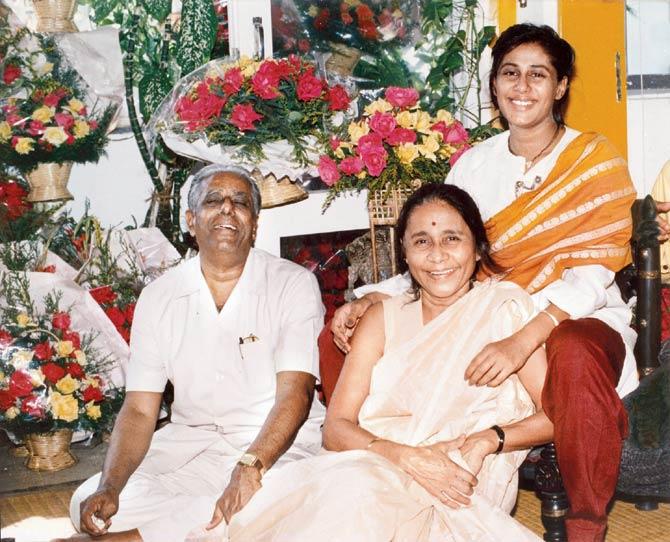 Smita celebrating her last birthday with parents, Shivajirao Patil and Vidya Patil
She brought middle-class values of the best kind — of a liberal progressive family that stressed simplicity and egalitarian values — to films that demanded a similar emotional arc and commitment to truth. Yes, it was a blessing in disguise that she could enter the role of Usha in Bhumika or bring to life Mirch Masala's iconic Sonbai.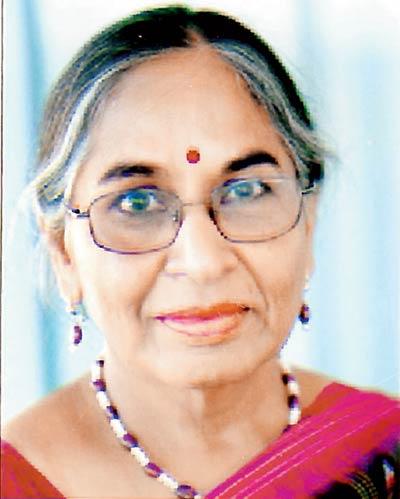 Maithili Rao
Q. You say that her unacknowledged battle with Shabana Azmi meant they could never be friends. While researching for the book, did you learn if Smita reacted to this divide?
A. It was Shabana herself who said they could never be friends. She attributed it to the huge rivalry the press had built up. While researching for the book, I found hints that Smita was pained and sometimes, angry about the politicking for roles this rivalry entailed.
No one was completely forthcoming. It was not because of political correctness, though of course, there was that element. Some did speak off the record about how hurt Smita was when her rival got the role promised to her. But largely, it was about letting bygones be bygones. And I respect that. The piece by Rauf Ahmed carried in the final chapter throws light on this.
Q. How was she able to balance commercial and art house cinema? Was she aware she was walking the tightrope?
A. The tightrope walk was extremely precarious and hugely interesting to analyse. Initially, she was embarrassed and awkward with the song and dance routine, and to raise the emotional pitch and not indulge in the underplaying that was so effective in parallel cinema. Perhaps the fact that Smita was not a method actor and trusted her instinct helped her over a period of time.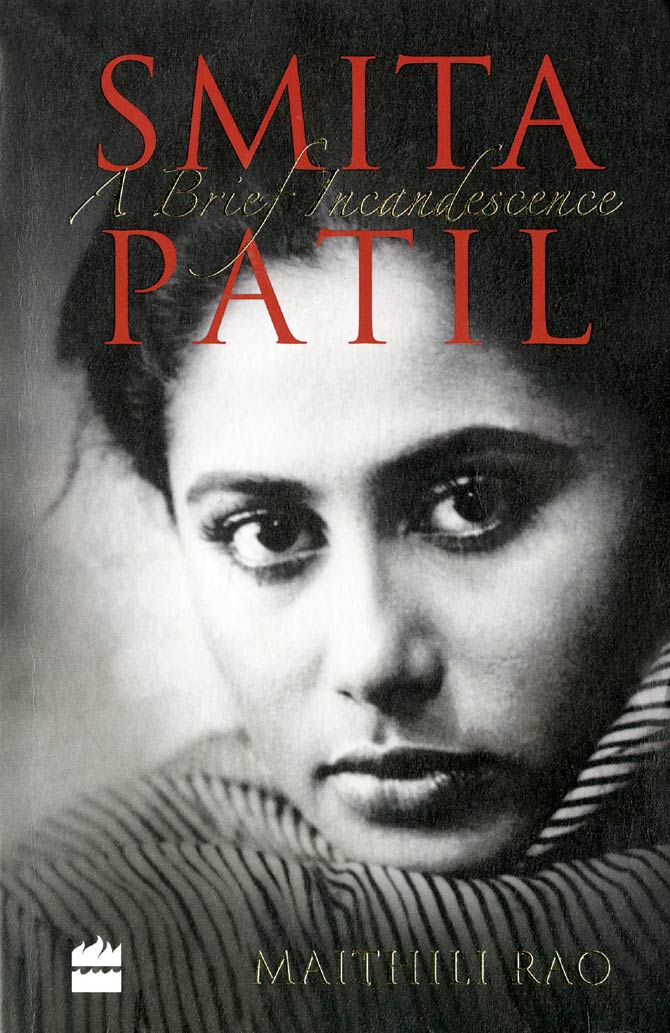 Smita Patil: A Brief Incandescence, Maithili Rao, HarperCollins India, Rs 450. To be released on October 17
Her roles were excruciating in Badle Ki Aag, Dance Dance and the Sanjiv Kumar-starrer Kaanch Ki Deewar. She was a total misfit as the flouncy, bouncy modern miss. But commercial cinema soon discovered that Smita with the halo of her gravitas was a better bet at the box office. Smita too fine-tuned her performance in films like Aakshir Kyon, Amrit and Teesra Kinara. 
The paradox of the ambivalent '80s was that she was also doing Ardh Satya, Tarang, Mirch Masala and Umbartha, simultaneously. Many mainstream directors demanded the visibility of high histrionics along with lashings of pancake and bright red lipstick. Ramesh Sippy knew how to bring out her simplicity and dignity in Shakti — a minor masterpiece in my book — where she held her own against Amitabh Bachchan, Dilip Kumar and Rakhee.
Q. Her personal life is often discussed. Do you believe she immersed herself into acting head on, to tide over that tumultuous phase?
A. From all I have learned about her as a woman of strong conviction, she did not have to hide or come to terms with her relationships through immersion in work. She was open about her relationships and gave it her all — that is what her closest friends tell me.
There had to be tumultuous times for a woman who was so passionate about everything she did. You do get the feeling that she was burning the candle at both ends when she was doing four films a year at frenetic pace. It is difficult to speculate whether it was an escape mechanism or commitment to work.
Q. What was your biggest worry?
A. Whether I had done justice to a woman who had the courage to live with her contradictions.
"Exciting news! Mid-day is now on WhatsApp Channels

Subscribe today by clicking the link and stay updated with the latest news!"
Click here!