It is said that failures are the pillars of success. Most parents induce confidence in their child by such an aphorism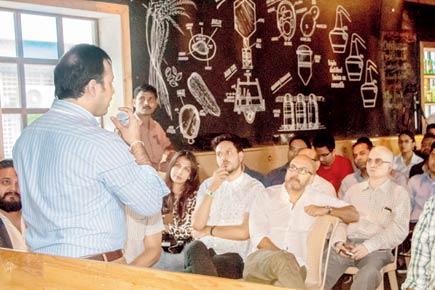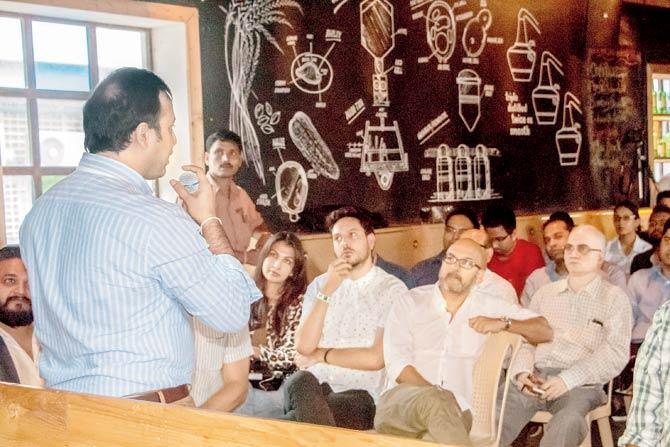 At the event, speakers share personal experiences of how they got it wrong
It is said that failures are the pillars of success. Most parents induce confidence in their child by such an aphorism. It is natural for anybody to make mistakes, but to sit back and share stories (recalling the breakdown phase) requires mettle. The fourth edition of F*#kUp Nights, an event in association with Bombay Connect, is a celebration of blunders.
ADVERTISEMENT
Speakers take the podium and talk about experiences of how they got it wrong. Yogi Chopra, an entrepreneur from Mumbai, couldn't put across his idea (that of a web series) to the producers and he didn't mince his words on a public platform. He participated in the last edition held earlier this year.
"We keep hearing how we made it big, but it is important for youngsters and budding entrepreneurs to know about failures. We should talk about failures before thinking of success. It is a psychological boost as well. When we end up succeeding in something that we do, we forget failures. But recalling it is a positive feeling," says Chopra, who is finally shooting his web series.
The 37-year-old was able to gauge the importance of having a partner. "I have been pitching story ideas to multiple people but nothing worked. In the last session, I told people why I couldn't make it initially. I missed a partner; things fell in place when I formed a team. It took us two years to sell our ideas and raise money," he adds.
The concept is a brainchild of a Mexico team who started the series in 2012. "We took the license for a Pan Indian reach," says Guncha Khare, event director of Bombay Connect, a co-working space.
"It is the perfect place to learn why ventures close and start-ups are shut. We never had the concept of accepting failures. This event is to say that it is fine to fail as long as you learn and can put it behind," adds Khare. Since its inception, around 100 f*#kupreneurs (as they are called) have told spoken about their gloomy moments across 50 cities in 18 nations.
On: October 14, 6 pm
At: Rise Mumbai, 19th floor, Peninsula Business Park, Lower Parel
Call: 9004256464
Cost: 500