Award-winning poet Rochelle Potkar is out with a collection of short stories that is an ode to the city and its people, across caste, class and religion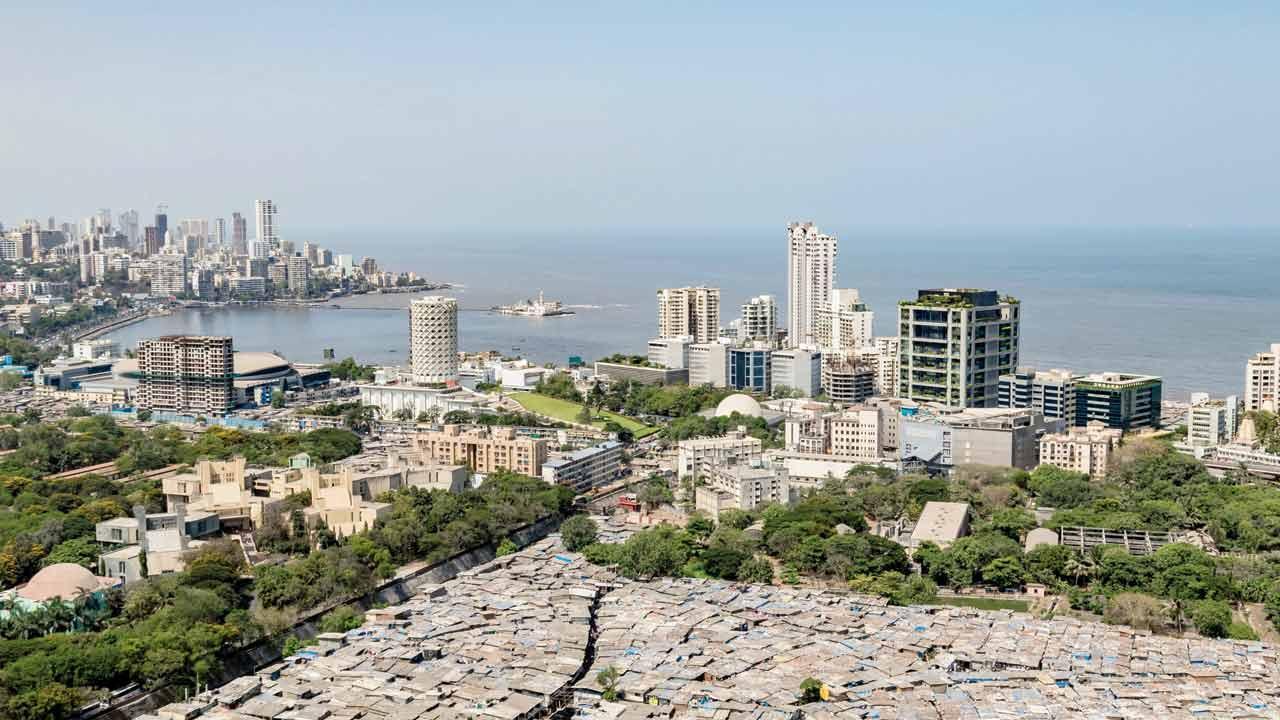 The stories are set across different regions of the city - from the South to the North, as well as Thane. They also delve into social, cultural and economic barriers
While growing up in Kalyan in the '90s, Bombay, for Rochelle Potkar was an aspirational place a two-hour train journey would take you to. Kalyan back then wasn't a satellite city but a small town. And Bombay was a city of opportunities. So, when she moved to Santacruz, she felt the same way a migrant from another state would. In her latest book Bombay Hangovers (Vishwakarma Publications), the writer attempts to trace and record every inch of the city and those who inhabit it through fiction.

The story Fabric is set against the backdrop of the Great Bombay Textile Strike of 1982. Pic courtesy/Wikimedia Commons
A collection of 16 short stories, Bombay Hangovers wasn't a conscious book project; the fourth story in the collection, The Metamorphosis of Joe Pereira, which revolves around a persnickety old man in Santacruz, was Potkar's first, written in 2007. "By then, I had lived long enough in Santacruz to imbibe a person like Joe Pereira into myself. The last story for the collection was written in 2015. All the pieces were written at random points in time. But when I was collating them, I realised that all of them were about the city. You have to find interrelatedness - especially when you're submitting your work to publishers," she says.
Potkar has been a well-established name in the Indian poetry scene with accolades like the Norton Girault Literary Prize to her credit. She finds that there's a difference in writing about cities in poetry and prose. She likens the latter to local trains that connect every station to culminate a journey. "Chronicling life in poetry allows you to get very philosophical and abstract; you could join invisible dots outside the canvas. And it would be satisfying and fulfilling as an abstract piece. Whereas, in stories, you realise you have to follow tangibilities, such as character, place, or phenomena. You are aware that this dramatic life of a character is happening on the canvas and not on an abstract philosophical level," she maintains.
Potkar chose the title for two reasons: she picked Bombay over Mumbai for a sense of nostalgia as the city has always been more than its name, and 'Hangovers' because as a writer, she found herself "hungover in the realms of intoxication."
The book traverses from the south and north of the city, and even beyond - to Thane. From a perfume shop on Peddar Road to the mills of Girangaon, each story brings to light social, cultural and economic differences that exist between places. Potkar, now based in Borivali, shares that the most challenging piece to write was Morning. "It had nothing to do with the craft or components of storytelling but rather with writing about a character who is a rape survivor, empathising with her and understanding her breach. I wasn't just talking about a survivor opening up herself to the world again. I'm also saying that her mother hid her own [experience of] rape," she shares.
Potkar also adds that when writing about the city, the inception of ideas happens through its sensoria; the city seeps into you through its spaces, sounds and sights. "I have been practising Haibun [a Japanese form of poetry that combines haiku with a prose poem] for a long time. The Japanese say the sixth sense is memory and I was wondering if the seventh sense would be nostalgia and the eighth, prophecies. When you live so long in a city, you start prophecising what will happen," she shares.
So even if a reader hasn't been witness to city-specific incidents in the narratives such as the Great Bombay Textile Strike of 1982, Potkar feels that the obsolescence of life is the same. "The pandemic made so many jobs obsolete. Even the march of time and technology makes things obsolete so readers will be able to make a connection with these stories on a broader level," she says. Is Bombay a microcosm of the world, then? Macrocosm, Potkar reckons. "You could get lost in its labyrinth. There's no other place like it. Bombay is truly a 'bhelpuri' city."