Parsi cuisine isn't just about dhansak or salli boti. Food blogger and entrepreneur, Perzen Patel of Bawi Bride shares two simple, rare dishes to try out on Parsi New Year that falls on Tuesday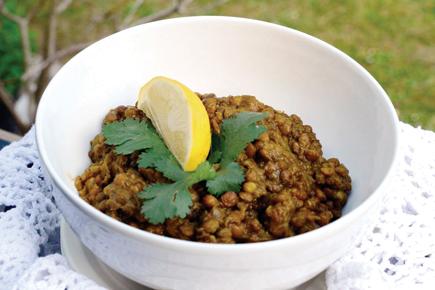 Masoor, Parsi style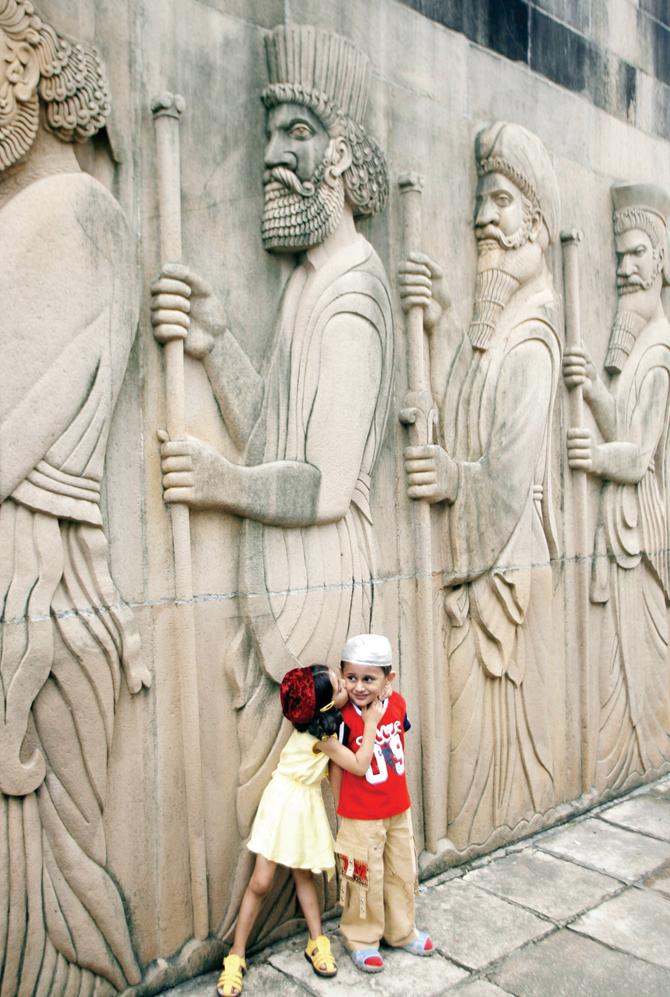 Parsi siblings wish each other a Happy New Year in the city. Pic/AFP
Masoor, Parsi style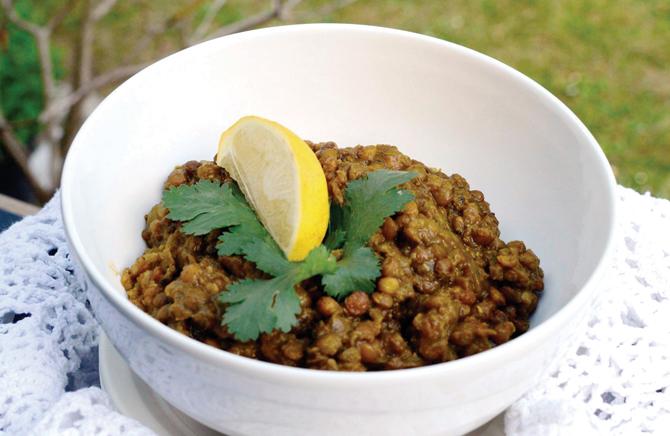 Ingredients (to serve four)
>> 2 cups black masoor dal
>> 1/2 cup orange masoor dal
>> 1 onion finely chopped
>> 2 tbsp oil
>> 1.5 tsp turmeric powder
>> 1.5 tsp garam masala powder
>> 2 tsp red chilli powder
>> 0.5 tsp dhansak masala
>> Approximately 1.5 – 2 cups of water
>> Salt to taste (about 2 tsp)
Recipe
To begin, soak your dal for atleast two hours or preferably overnight — this helps reduce the cooking time.

Once soaked, in a pressure cooker, add some onion and sauté until golden brown.

Now, add in all the spices and mix well until their aroma wafts into your kitchen.

Once the masalas are cooked, add in the masoor and water, ensuring that the water comes just over the masoor — you don't want to make this too liquidy and since we're not going to whisk the dal, this is a crucial step.

Let this cook for two whistles and 10 minutes on slow flame. Give it another 10 minutes on slow flame if you didn't soak your dal as some extra cooking will be needed. Garnish with coriander and serve hot along with some Tareli Machchi or Kachubar, making sure to squeeze in some lemon.
Dar ni Pori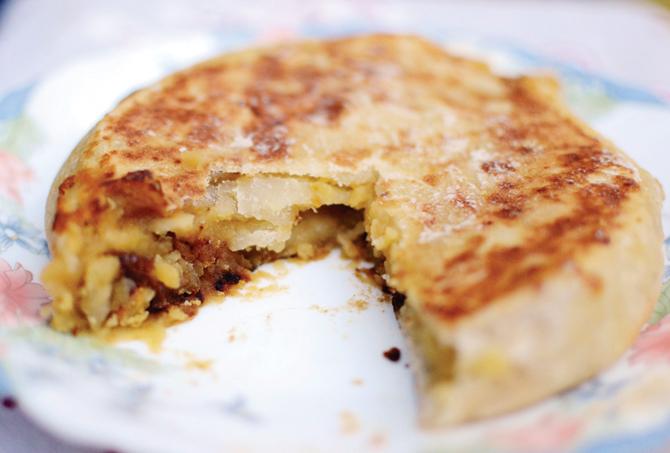 pics courtesy/perzen patel from bawi bride

Ingredients (to make about nine Dar ni Poris)
For the Dar filling:
>> 2 cups toor dal
>> 2 cups sugar
>> 3 tbsp ghee
>> 2 tbsp blanched almonds thinly sliced
>> 1/2 cup mixed fruits (raisins, tutti frutti)
>> 1 tsp rose essence
>> 2 tsp elaichi and jaifal powder
>> 1 tsp charoli (optional)

For the Maan
>> 4 tbsp ghee
>> 2 tbsp all-purpose flour
>> 2 to 3 drops of rose essence
>> Cold water to soak the maan

For the pastry
>> 1.5 cups fine semolina or rava
>> 2.25 cups all-purpose flour
>> 1.5 tbsp ghee
>> 2 to 3 drops of rose essence
Recipe
For Dar (stuffing):
Soak the dal overnight. Cook the dal in the pressure cooker for two whistles and 10 minutes on slow flame. Make sure you don't add too much water; the water should just cover the top of the dal. Once the dal is cooked, take it off the heat. Add the sugar and ghee and mix well with a hand blender. Now, add the almonds, charoli, mixed dried fruit, essence, elaichi and jaifal powder. Cook the mixture on very low heat, stirring continuously until thick and well mixed.

For Maan (pastry binder):
Think of the Maan as the glue that will hold the pastry sheets together. For the Maan, mix the flour and ghee with your hands until smooth and light to touch. Keep this Maan immersed in cold water to ensure it stays moist. Add two drops of the rose essence to the water for perfume. The sign of a well-made Maan is when it floats on the cold water.

For pastry:
Mix the semolina, flour and ghee to make a dough. Break this into about six big balls. Knead each ball into a smooth mixture on a floured bench. Taking each ball at a time, roll them out into thick rotis. Set these rotis aside and cover with a damp muslin cloth.
Once these pastry sheets are ready, spread a tablespoon of the Maan on the flat pastry. Sprinkle this sheet with flour and now layer another sheet on top of this. Do this with one more sheet. Now turn the edges inwards and roll it up into a tube. Repeat these steps to form a second tube. Sprinkle a few drops of rose water on the damp muslin cloth and cover the dough tubes with the cloth for about 10 minutes. While the dough is resting, pre-heat the oven to 200 degrees celsius.
Once the time is up, cut out three-inch pieces from the roll. Dust some flour on your hands and twist the roll. Press down each twist and shape them into a round ball.
Next, flatten this ball out and slowly stretch it to form a cup shape.
Add a ball of Dar in it and start to stretch the dough around it. Seal the edges with a little water. Using some flour on your hands, flatten the ball to form a thick cake, five-six inches in diametre. Do not use the rolling pin for this step and be careful to not stuff too much of the Dar mixture or the pastry will break. Repeat the same steps for the other Dar ni Poris, keeping the ones that are ready covered with a damp muslin cloth to ensure they don't dry out.
On an oven tray covered with baking paper, place about four-five of the Dar ni Poris and bake on both sides until golden brown — about 10-15 minutes each side. Once the Poris are baked on both sides, take them out of the oven and let them cool.