A home cook hopes to introduce Mumbai to the authentic flavours of Varanasi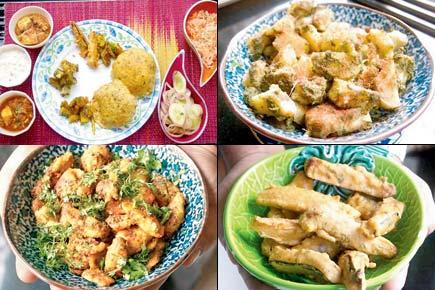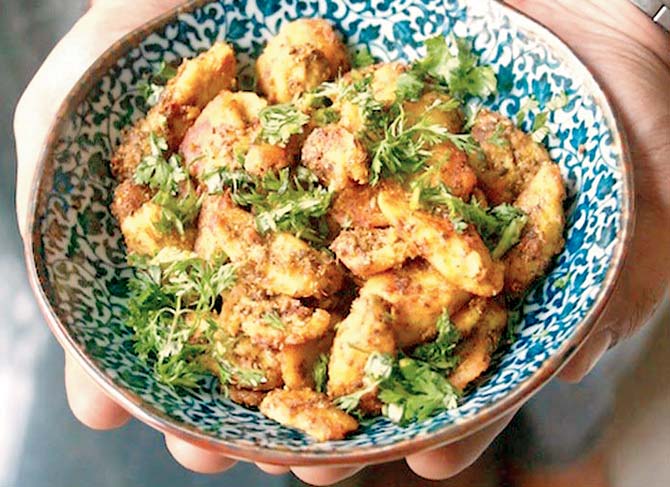 Arbi ka Tuk or colocasia root tempered with spices and deep fried
Theâu00c2u0080u00c2u0088ancient city of Varanasi can be described in many ways: by its chiselled ghats, its sculpted temples, its motley crew of residents, its narrow winding lanes, and its movement and colour. Yet another element it can be defined by is its food, which is what Bandra-based home cook Veera Dikshit hopes to bring to the forefront at a pop-up meal with Authenticook this weekend.
ADVERTISEMENT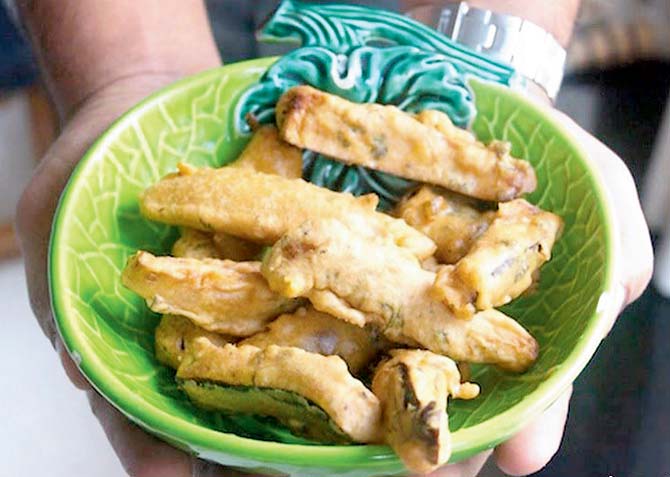 Bainguni or batter-fried aubergine
From the piquant chaats to the stuffed kachoris, food from the holy city is, expectedly, a blend of culture and religion. "Traditionally, the food found in Varanasi was vegetarian and Sattvic, devoid of onion and garlic. It was unthinkable to use these two ingredients in any of our food," says Dikshit. She adds that today, eateries have taken to experimenting with the cuisine, and this experimentation has led to a dilution in its purity.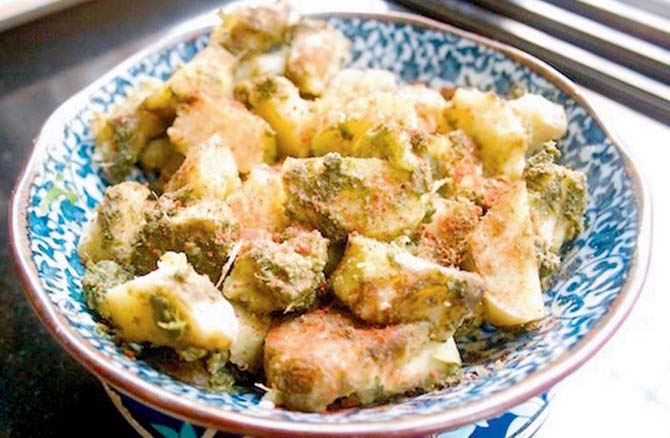 Sweet-and-spicy Sweet Potato Salad
Fresh, like home
The dishes she will be serving at her home this weekend will, therefore, be cooked the way they were meant to be — by relying simply on fresh produce and spices to bring out the flavours of a dish. The result will be humble yet mouth-watering, nourishing food. "These are recipes I've learned from my grandmother. She used to cook for us all the time, and her food was not corrupted by any kind of modernity," says Dikshit. She adds that the presence of onion or garlic tends to overpower any other seasoning in a dish. However, in the absence of both, it is crucial to extract all the right flavours from the ingredients.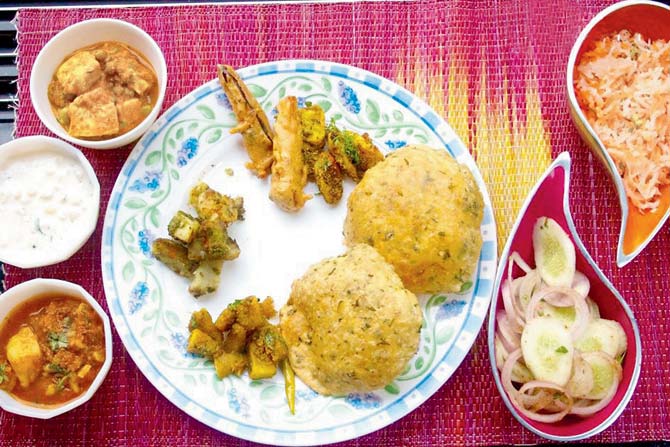 The menu features Sattvic vegetarian dishes
"Most importantly, the vegetables need to be extremely fresh. Up until a few decades ago, there was no concept of refrigeration; everything had to be used the very same day," says Dikshit, adding that Varanasi, being situated on the Gangetic plain, has always been a cornucopia of fresh produce and dairy.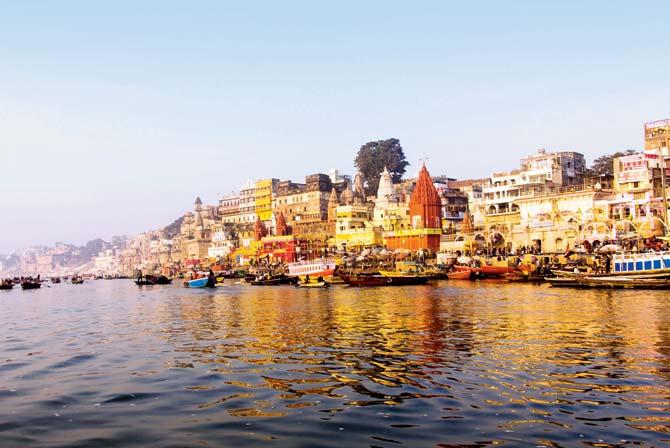 Owing to this, the cuisine places heavy emphasis on the use of seasonal ingredients. Winter brings with it fresh peas, carrot, radish, sweet potato and pumpkin. She adds, "We use spices like cumin, fennel, cardamom and saffron, to flavour dishes." Moreover, the food is cooked in desi ghee, imparting a layer of richness to every bite. Desserts, too, witness a change from summer, with hot gulab jamuns and moong dal halwa waiting to warm your insides during the cold months.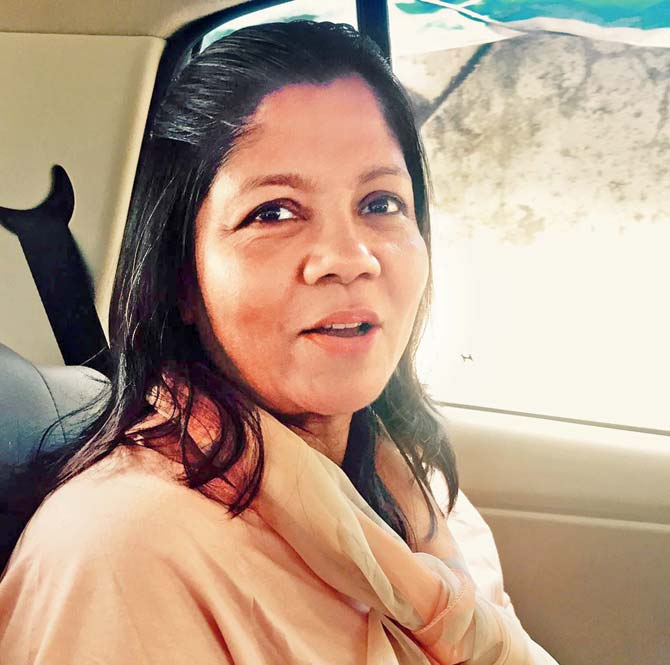 Veera Dikshit, who will be hosting the pop-up
Flavours from childhood
Dikshit has fond memories of spending winters in Varanasi as a child. She shares, "On chilly nights, we kids would accompany our grandfather to a halwai who would serve hot, thickened milk in
kulhads, topped with a dollop of cream and a dash of cardamom."
Another story has her in the courtyard of the ancestral home on a hot, dusty afternoon. "We were assigned the task of keeping birds away from the pickle and papad that was kept out for drying. Of course, we only ended up polishing off half of it ourselves," she says, laughing.
If you find yourself seated at her table this weekend, expect to be treated to not just heirloom recipes, but also a plethora of vivid memories.