Why authors and poets are now handing out prescriptions to cure heartbreak and other maladies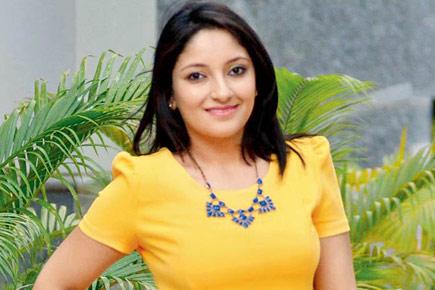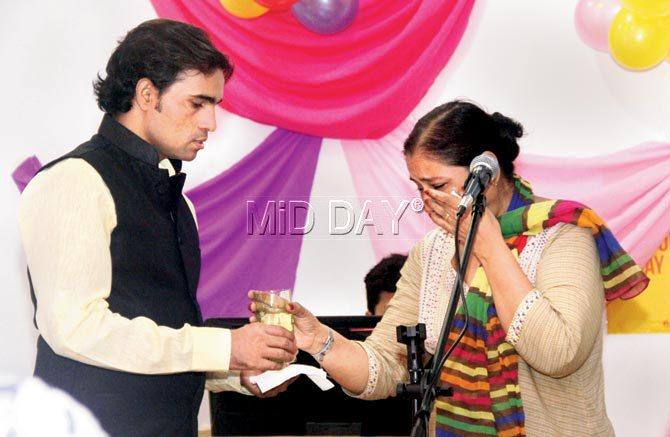 Writer Qais Jaunpuri consoles a woman during the Aao Kahen Dil Ki Baat event at Human Arts Studio and Café in Andheri. There, Jaunpuri encouraged people to open up about problems that were bothering them. Pic/Tanvi Phondekar
It was November last year, when romance writer Anjali Kriplani opened her inbox to a email from a stranger. "Hi Anjali," the mail began. "I just finished reading your book Never Say Never. Trust me, this book was just like what I'm going through right now. It's been two years and I'm still single and probably God has plans that I die single. My dates have never lasted more than three months. I also gave up my job and lost a friend a few months ago. She was doing something wrong and I objected to that because, according to me, playing with others' emotions is not fair. Your book gives me comfort."
The reader was a 25-year-old from Bengaluru, who until that day used to believe that her problems were hers alone. "Suddenly, I felt that someone was experiencing the same feelings as me," Chaithraa Mahadev, who shot that email, tells us now. "I wanted Anjali to know that her words had resonated with me, and made me cope with my break-up."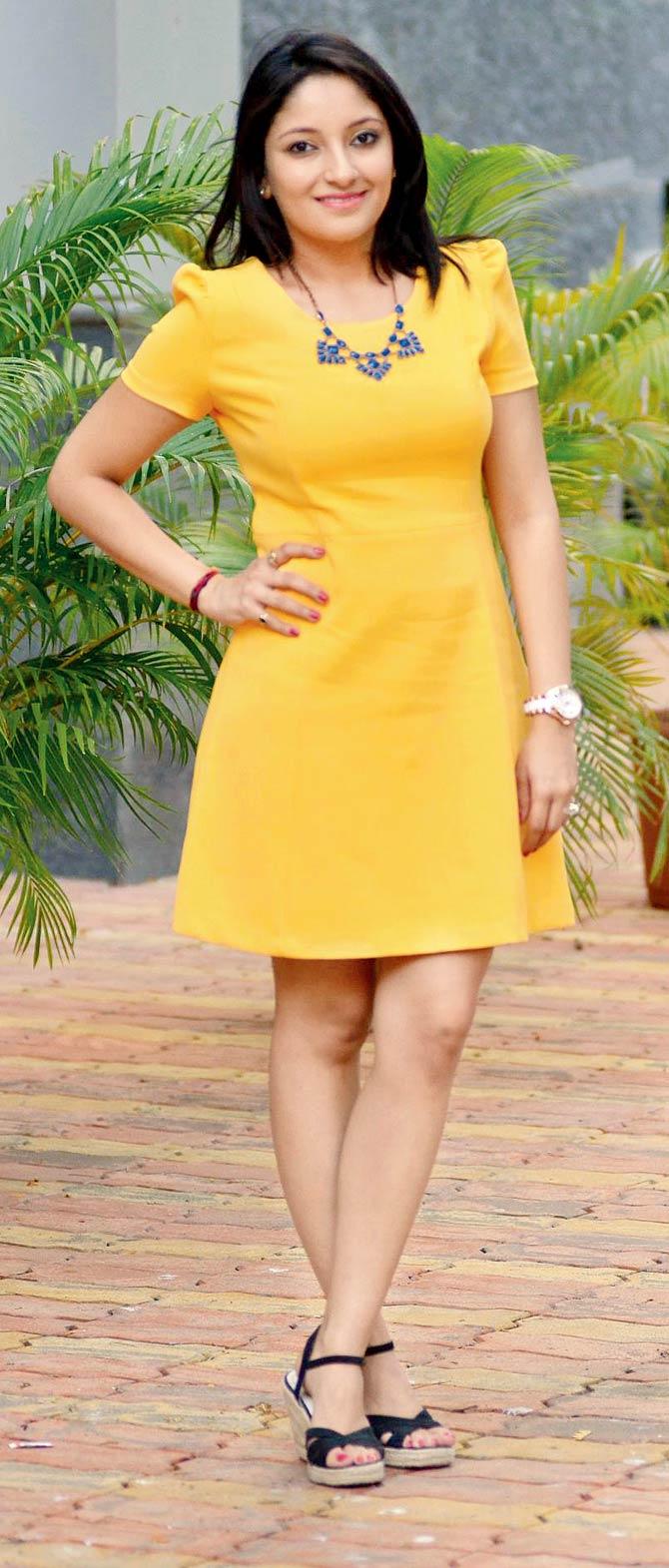 Romance author Anjali Kriplani doesn't hesitate to play shrink on email
For Kriplani, letters like this are a norm — she receives at least two to four every month. Author Faraaz Kazi, known for his bestseller Truly Madly Deeply, admits that 50 per cent of the fan mail that he gets fall in the category of outpourings. And, it's unfair to ignore them, he says. "When a reader picks up your book, s/he is not just investing money, but also time, which is invaluable. If they reach out to us, we owe it to them to respond," explains Kazi. With the advent of social media, the distance between the written word and writer too is slowly diminishing. The result: Writers of romance and sentimental fiction now appear to be donning the role of love doctors to people on the other side of the virtual world. Whether they qualify to play shrink is debatable, but writers argue otherwise. "People just want to be heard," says Kriplani. "All we are doing is lending an ear."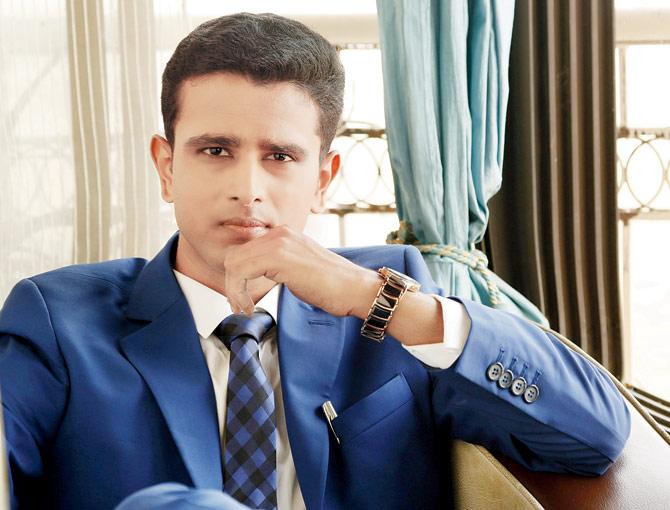 Faraaz Kazi
Are you listening?
Back in 2011, Qais Jaunpuri recalls inviting readers, friends and strangers to join him for a session, where they discuss their problems. The initiative has now translated into a monthly event called Aao Kahen Dil Ki Baat. Last weekend, nearly 30 attended a gathering at Human Arts Studio and Café in Andheri. They were encouraged to talk about their problems in front of strangers. Those who found it difficult to address their issues in public, were asked to write them down. "The idea is to provide a platform for people to unburden themselves. Truth be told, nobody wants to listen to anyone anymore. It makes a world of a difference, when you vent. Often, it's easier with a stranger," says Jaunpuri.
Actor-writer Arunoday Sin-gh, known for his Sufi poetry on his Instagram feed, admits that it's the sincerity of the emails he receives that compels him to reply. "I get a lot of messages from people who are genuinely lonely, and working through a tough time. They write to either tell me that my words helped or to ask for help. On the one hand, I can't ignore these mails, but I'm also not qualified to help them. It's a double-edged sword. I find that if I can help somebody by pointing them in the right direction or at least letting them feel that they are not alone, I've done my bit in some way."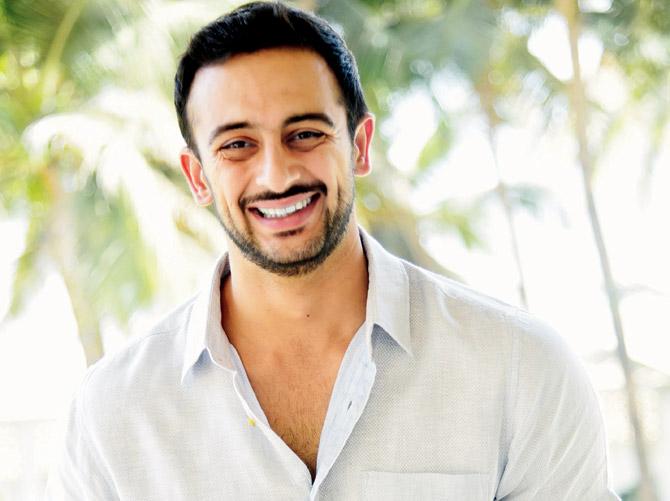 Arunoday Singh
'We don't need counselling'
Writer Seet Mishra, who attended Jaunpuri's event recently, says she did not participate with the intention of finding an answer to her problem. "I don't think I needed counselling, I just wanted the freedom to express myself. At the end of the day, no matter what solution someone offers, we do what we want to do."
This is why Kazi, who co-incidentally has done his post graduation in psychology, doesn't shy away from responding to his readers.
"I have seen that most people know what they have to do, but they need someone else to tell them the same. If that someone else is a figure they respect, then nothing like it! It's like me going on repeating what I have to do, standing in front of the mirror, letting my brain come to terms with it, whereas, when someone I respect tells me the same… poof, magic happens!"