When the rain gods descend on Mumbai, most avoid seafood. It's the time when the Bombay Duck takes centrestage. Nostalgic home chefs and restaurateurs from Goan, East Indian and Parsi communities recall how it's integral to their kitchens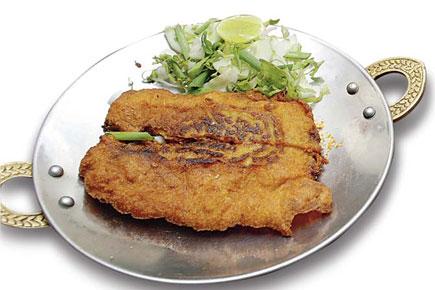 "Bombay duck is not a duck; it's a fish!" How often have Mumbaikars found themselves correcting unfamiliar folk about this unique coastal delicacy? The Bombay Duck (scientific name: Harpodon nehereus), integral to the city's cuisine, is called 'bombil' in Marathi.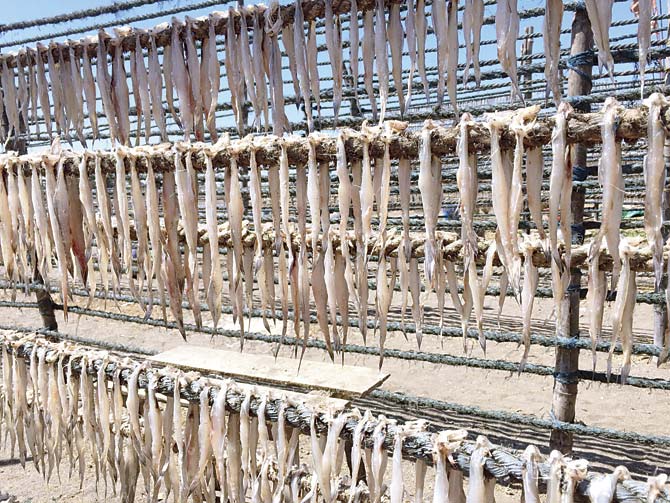 Drying Bombay Duck near the Varoli river, Gujarat, where Zoroastrian boats first landed in India. Pic courtesy/Perzen Patel
This eel-like fish is found off India's west coast all year. It is salted and dried in the sun, and is characterised by a strong smell and distinctive piquancy. When the British ruled over the island city, they called it 'Bummalo'. Usually 6-8 inches long, the drying is done on scaffolds made from bamboo poles fixed in the sand where bars are tied with thick ropes horizontally, in lines, and one above the other.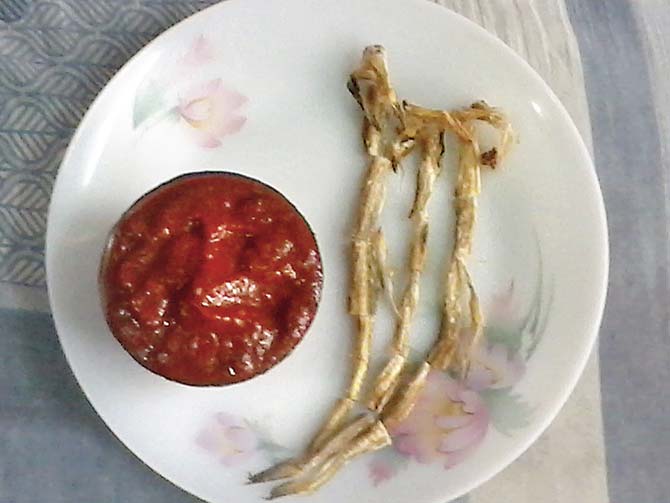 Raw Bombil with Goan Rechado Masala. Pic courtesy/Soares Goan Food
According to lore, it earned its name during colonial rule in India. This lizardfish was transported in trains that carried mail that were called Bombay Daak. The term was bastardised to 'duck', and the name stuck as Bombay Duck.
Goan home truths
In the monsoon, only seasoned players offer fresh bombil. The dried and stored bombil becomes a quick replacement for fish in most homes. Johnny Soares of Soares Goan Food tells us, "Goans, Parsis and Maharashtrians use dry Bombay Ducks a lot.

Dry Bombil cooked in Rechado Masala. PIC courtesy/ Soares Goan Food
Roasted Bombay Duck when eaten with rice, is a popular poor man's meal. We make Bombay Duck Green Chilly Fry, a dish that the Portuguese introduced in India. We also make Bombay Duck with the rechado masala (typical Goan masala), accompanied with potatoes.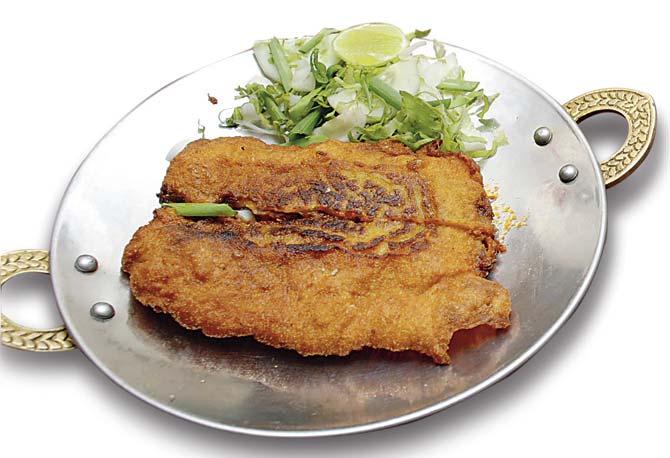 Harnai Bombil. Pic courtesy/Soul Fry
The drying process happens in summer. Once dried, it is sliced into three to four pieces, and stored in jars." Soares, who runs a home catering business, recalls, "Even though we consume it all year round, in Goan homes, it is a monsoon special.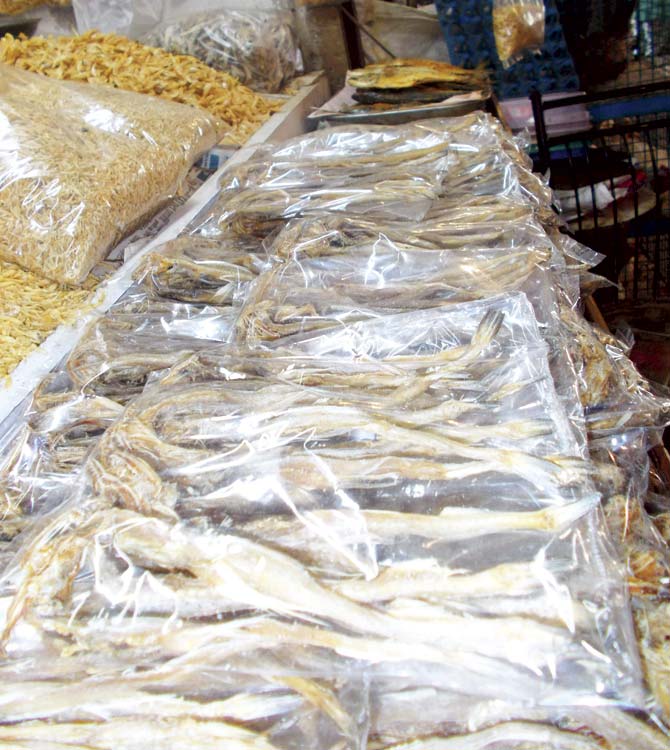 Packets of dry Bombil stocked in many city stores. Pic courtesy/Meldan D'Cunha, Soul Fry
On many rainy days, guests would show up suddenly and we had no time to pick up meat from the cold storage. To avoid displeasing guests, dry bombil would be the best, quick fix non-vegetarian dish. The dry bombil would be placed in a pan, onions were added, followed by tomatoes that were sautéed; the dish was ready in a jiffy."
"We pay Rs 400-Rs 500 (per dozen) in the rains," informs restaurateur Meldan D'Cunha, of Soul Fry. He tells us about packets of dried bombil and masala made by the city's Koli community that make for a delicious snack at home. Often, this works as an ideal substitute for fresh fish. It lasts for two days, if refrigerated.
"When my mother would make Bombil, I was given the task of searching for a stone in our compound that would be used as weight to drain out the water (after cleaning the bombil). We make a typical Maharashtrian version of the fresh bombil at Soul Fry, called the Harnai Bombil," he shares.
Boomla with grandpa
Parsi food blogger and entrepreneur Perzen Patel (a.k.a The Bawi Bride) reminisces her childhood days, "Cooking 'Boomla' (as the Parsis call it) was the domain of my grandfather. For a strange reason, our family ate Boomlas only during the monsoon. From June to August, it was a weekly tradition to cook Boomlas.
I don't use the word 'tradition' lightly because for my grandpa, his Boomlas were precious." She rewinds to her times with her grandpa, when she would accompany him to buy the fish from Grant Road fish market, and her keen observations of his kitchen exploits.
"The only work that the ladies pitched in would be the slicing of the Brun Pav and the chopping of the lemons the meal was incomplete without these two ingredients," she says adding that he would cook the fish on his old kerosene stove only.
"He believed they didn't taste the same when cooked on the gas stove. One by one, each member would get their share of Boomlas the sanctity of the Boomlas had to be maintained. Grandpa never allowed another dish to be served alongside.
It was the only time when members were allowed to start their meal alone, as we couldn't risk the Boomlas getting cold and soggy. After he left us, I continue to get Boomlas at least once a week. I don't use the kerosene stove anymore, I do feel incredible joy as I cut into them; it was something we always did together," she reminisces.
Eat it like an East Indian
Home chef Sybil Rodrigues, who takes pride in collecting traditional East Indian recipes, tells us that the East Indian homes love their Bombay Duck too. "We source it from Virar in April. We clean the heads and the side, and dry these under hot sun for three to four days.
I preserve these by placing them in a container. Once inside, hay is stacked over, it is stored away until the entire lot is over, as this helps to make it last longer. We call the dish Sukhe Bombil fry," she explains.