Traveling Spoon, which recently launched in India, heralds a new trend of culinary tourism that connects travellers who want to have an authentic, home-cooked meal to locals who are willing to host them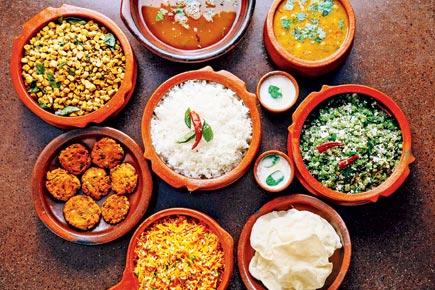 For Natalie J, a Google employee, the highpoint of her India tour were the two hours she spent having a meal with a local Hyderabadi family. "Our host was friendly, genuine, and open. Our group travelled to India for over a week, and this was by far my favourite experience. Experiencing the life of a local -- the house, the food, the family -- was priceless," she gushes. Natalie J belongs to the new breed of travellers who might put up at five-star hotels, but when it comes to food, they prefer the cushy comfort of a local home.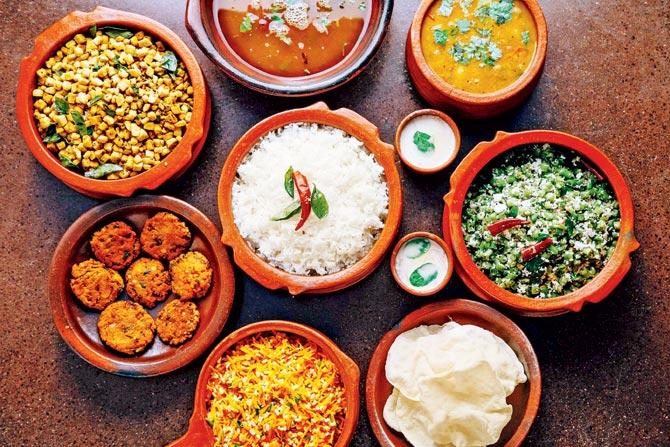 A South Indian home-cooked meal 
There's nothing like a home-cooked meal. Whether one is taking a trip within the country or hopping continents, the demand for distinctive, local food ranks high on a traveller's list. It was on this very premise that entrepreneurs Aashi Vel and Steph Lawrence started Traveling Spoon that connects travellers who are interested in having authentic, local food to people who are willing to host them. "Cooking and sharing a meal together allows people to open up, share stories about themselves and learn from others. You also realise how similar we all are despite cultural and political differences. This makes the world a smaller and happier place," says Vel. Steph Lawrence and Vel met during the first week of business school in 2011 at an orientation welcome barbecue and quickly connected on what was, for each of them, a deeply held passion, travelling the world and experiencing new cultures through food. "I was in Mexico before starting business school and wished I could eat at the local Mexican woman's home I passed by and hear her stories instead of at yet another touristy restaurant. At that time, Steph was living in China and wanted to learn how to make dumplings from a Chinese grandmother. We quickly teamed up and when we graduated we realized there was nothing more we would rather be doing than building Traveling Spoon," shares Vel.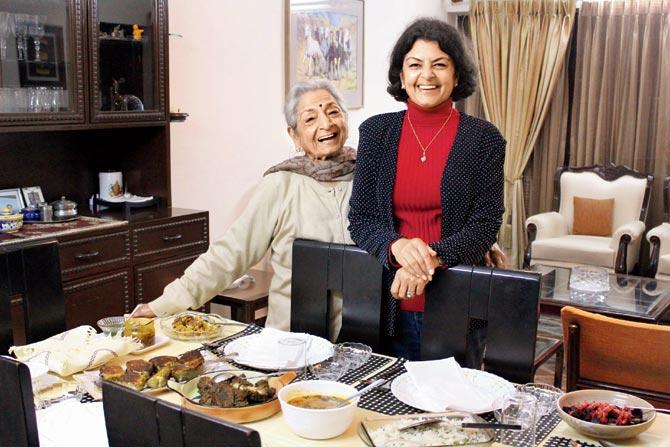 Geeta and Kamala, a mother-daugther duo from Delhi who have hosted travellers
Although based in San Francisco, this venture has centres in over 38 cities including Turkey, China and Vietnam. They have centres in 12 cities in India and wish to expand their activities in the country. "Our hosts in India offer some truly delicious food that you typically won't find in a restaurant. From a typical Tamilian saapad (meal) of rasam, kozhambu, kootus and poriyals on a banana leaf to relishing a typical Rajasthani meal of soolas, India has a lot to offer," she says.
While travellers are more than willing to give local food a try, the response from hosts has been great. Shamim from Cochin who recently hosted a group, is thrilled by the experience, "Ronna, Rob, Jenny and Rich were such warm, friendly people. I had a delightful evening talking with them and sharing our travelling experiences. I hope they enjoyed the Malabar Muslim cuisine too. I would certainly like to host such guests often!" she says.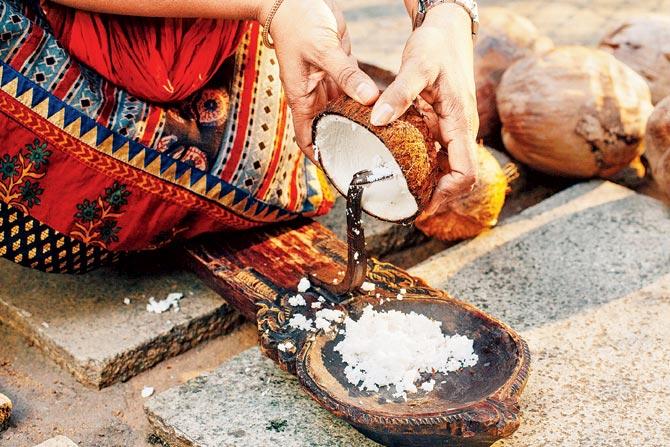 Choosing a host that would fit the preferences of the traveller is no mean feat. "We have robust technology that takes into consideration details like travellers' food preferences, group size, budget and food restrictions and preferences before pairing them with the ideal host," says Vel. The hosts are required to go through a vetting process, which includes an online video chat followed by an in-person home visit and tasting, before their experiences become available through the site. The hosts, then, set their own menu, prices and availability.
Mumbai, which is a melting pot of cultures, is soon emerging to be a favourite destination among travellers. "Even though Mumbaikars are busy people, they still love to eat," says Vel. But is quick to add, "The only advice we give our travellers visiting Mumbai homes is to always leave at least 45 minutes - 1 hour in advance, to account
for traffic."