How did an edutainment show on DD dare discuss sexuality and women's rights and beat private players to become the most watched Indian TV show?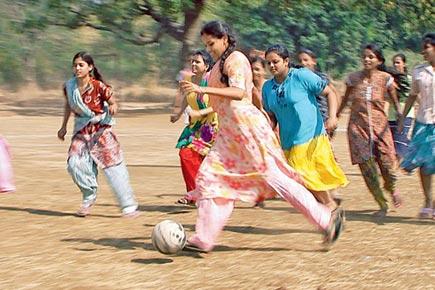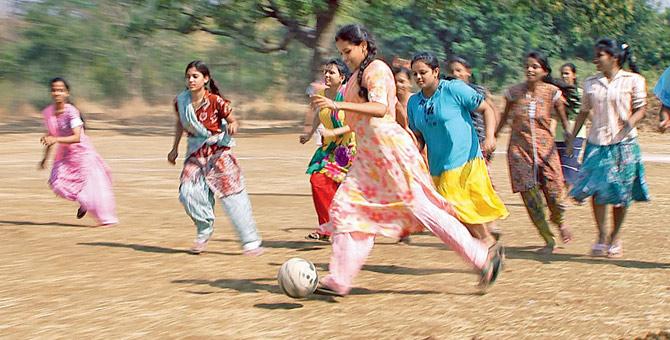 A still from Main Kuch Bhi Kar Sakti Hoon
While the debate on whether art imitates life or life, art, is yet to be settled, once in a while come instances where the lines blur.
National broadcaster Doordarshan's Main Kuch Bhi Kar Sakti Hoon (MKBKSH) is an edutainment programme that addresses the most severe challenges facing women's empowerment, and despite a social message has managed to clock a staggering viewership of 400 million, the highest of any television show currently.
December last year saw the end of Season 2, but owing to public demand, the government had to re-telecast it, even as plans for Season 3 are underway.

Women from Bairiya village, Bihar, have formed a self-help group that's fighting domestic abuse and the pardah system
But, the impact of the show goes beyond numbers. The Health Ministry's recently launched Saathiya Resource Kit was in fact, an outcome of how the show addressed the issue of sex education in Season 2. The six films in the kit were part of the show, and the series makers in fact, had to rewrite the script keeping the kit in mind. The name, 'Saathiya' was also given by the show's makers.
It is this very behavioral impact that the show had set out to achieve when it launched two years ago, says Poonam Muttreja, executive director, Population Foundation of India (PFI), producers of the series. Muttreja and team had sought inspiration from South Africa's longest running edutainment programme, Soul City, now 21 years running. "Preaching doesn't help," says Delhi-based Muttreja, who has 40 years of experience in the development sector. "Despite all the dialogue on women's empowerment, we had managed to do nothing in terms of behavioral change. Also, we were keen to offer an alternative to the regressive content on satellite television that has destroyed the image of women."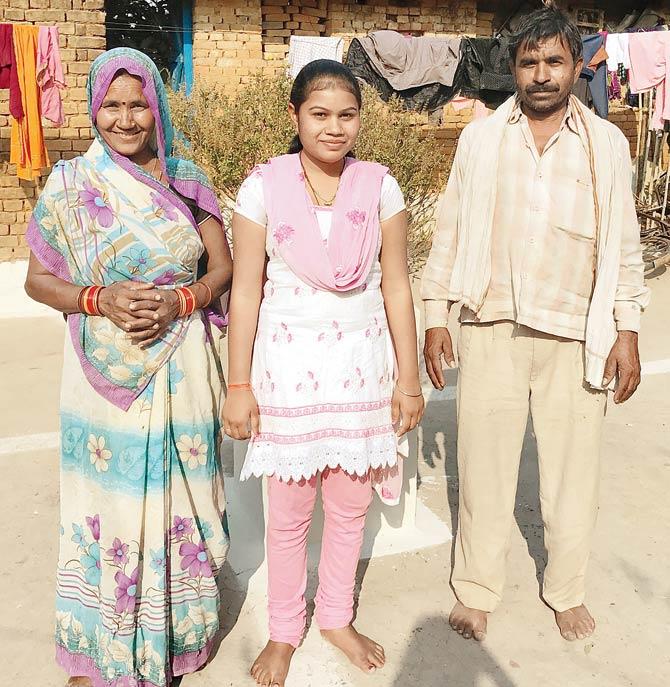 Inspired by the show's protagonist Dr Sneha, Ladkunwar (centre) became the first girl in her MP village to go to college
While brainstorming for ideas with Mumbai-based theatre and film director Feroz Abbas Khan, she was clear that they weren't making a "boring documentary". It's why they chose the fictional format that rides on real facts and statistics stemming from year-long research conducted by PFI. This involved travelling to villages, collecting 150 case studies that were later amplified in an entertaining format.
Tackling taboo
Approach has emerged key in MKBKSH's success. How else would subjects that make even urban viewers shifty, including masturbation and nightfall, get addressed on national television for semi-and rural viewers. "To address the many issues under reproductive health - I prefer not to call it sex education - we created a game show within the series, called Kishor Ka Shor. Here, participants would share their problems with peer educators.
This format eventually got replicated on-ground in the Saathiya programme. The idea is to help with accurate information, not titillate," Khan says. Recalling her meeting with JP Nadda, the Union Minister of Health, who was impressed with the subtle handling of the tricky subject, Muttreja adds, "Sex education is not about sex. We researched extensively on the terminology we would use. For instance, swapnadosh is the term we picked for nightfall. We had to take care not to be crass," she adds.
The show's reach and impact is evident on the reactions actress Meinal Vaishnav, who plays the central character of gynaecologist Dr Sneha Mathur, encounters on email. "They don't know my real name. For them, I am not a character, but a real care-giver who adolescents can turn to for advice," Vaishnav says. "Unfortunately, teens get most of their information from porn or random WhatsApp forwards.
Facts from the right source make a difference. On the show, we have teens discussing sex and puberty with their doctor. The atmosphere is one that's easily relatable since the audience gets invested in the fictional characters fighting real problems," she explains.
Life imitates art
Ladkunwar Khushwaha became the first girl from her village in Bundelkhand to go to college. And she credits MKBKSH for it. "I too believed main kuch bhi kar sakti hoon, and fought the forces that came my way. I convinced my parents not to marry me early and let me study. It was not easy. It's a village where nobody studies. Dr Sneha was my inspiration," says the 21-year-old, who went on to inspire 10 more girls to pursue higher studies.
In another part of India, the women of Bairiya village near Patna, Bihar, have formed a self-help group that meets and works towards helping women from around. Motivated by Dr Sneha, they meet once a week to discuss issues they face. Through this support group, they have been able to transform violent husbands and even gradually work towards doing away with the ghoonghat. "Coming together has suddenly made the village seem smaller, closer than it was," says one of them.