The General Post Office, Mumbai was designed by British architect John Begg, a consultant architect to the British government. Begg designed the structure in 1902, and construction began on 1 September 1904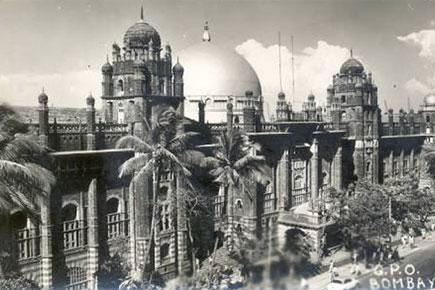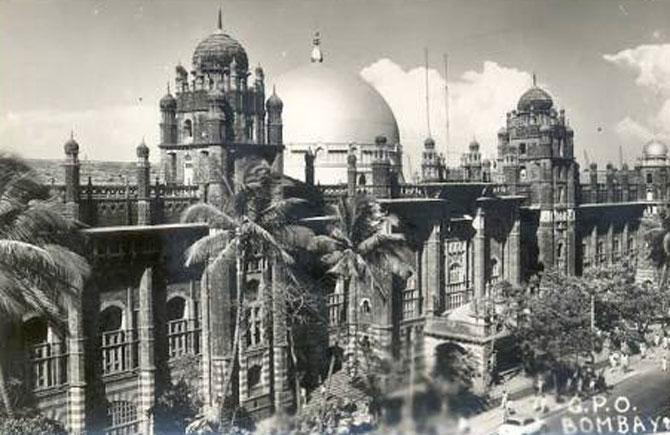 General Post Office, Mumbai. Pic/Mumbai Heritage
The General Post Office, Mumbai was designed by British architect John Begg, a consultant architect to the British government. Begg designed the structure in 1902, and construction began on 1 September 1904.
It was completed on March 13, 1913 at a cost of Rs 1,809,000.
The predominant materials used to construct were black basalt, with a dressing of yellow Kurla stone and white stones from Dhrangdra.
Situated in the vicinity of Victoria Terminus, this outstanding structure is a paradigm of Indo-Saracenic architecture.
Designed by John Begg, The General Post Office of Mumbai near CST was completed on 31 March 1913 at a total cost of Rs.10,09,000.#indiapost pic.twitter.com/kbSl5yjkUl

— Mumbai Heritage (@mumbaiheritage) March 31, 2017