The respect that tennis icon Roger Federer commands from his rivals is special but such respect can be played out even beyond sport. Experts decode how to improve peer relationships in the corporate world to ensure healthy competition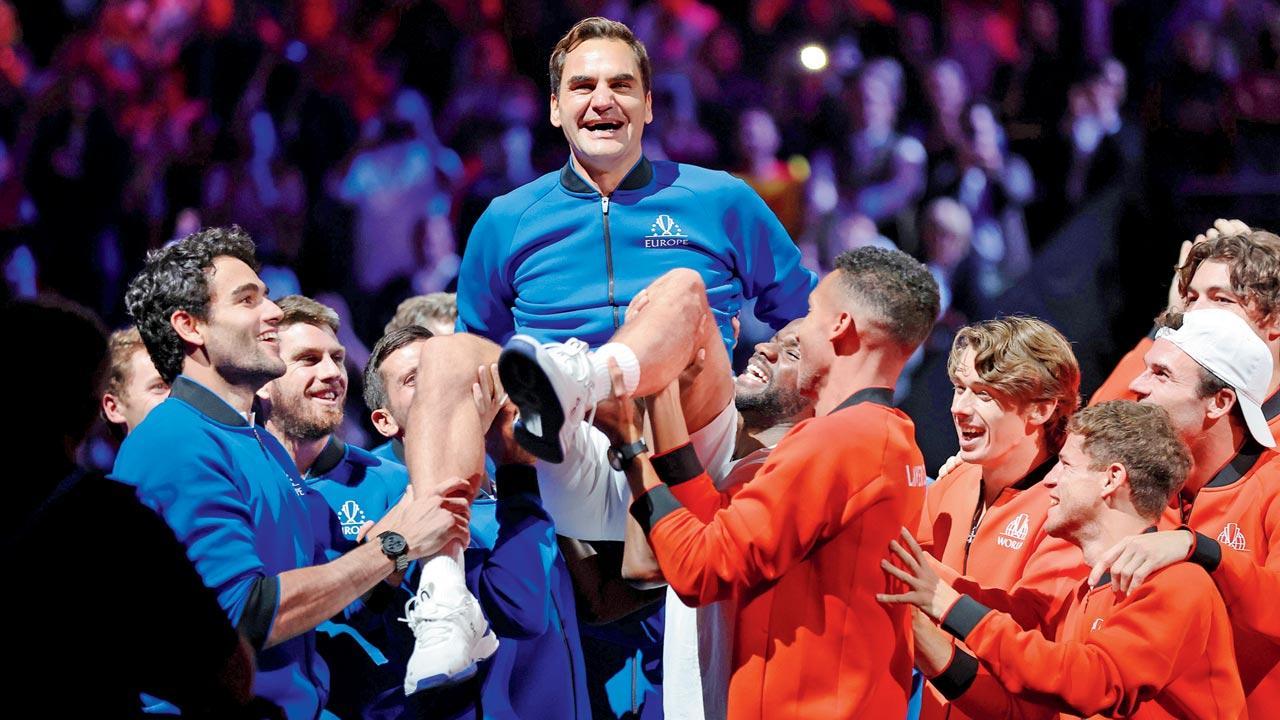 Roger Federer is cheered by his team and opponents at his farewell at The Laver Cup. Pic Courtesy/Getty Images
Being part of teams that work together in every sense of the word, this writer can affirm that nothing matches up to great colleagues and a good working environment. Mondays are not so blue and the week ends with a sense of satisfaction ushered in by teamwork and goals achieved together. We recognise such camaraderie and respect that tennis champ Roger Ferderer received from his peers as he bade farewell at his last match at Laver Cup on September 23. As a clip of Rafael Nadal, his long-time adversary, getting emotional at the farewell becomes the poster for mutual respect amidst rivalry, we probe if such an equation can exist in the corporate world, especially within competitive environments, and the impact it may have on one's perspective, career, mental health, and legacy. Three experts provide a toolkit to help us gain the respect of our colleagues.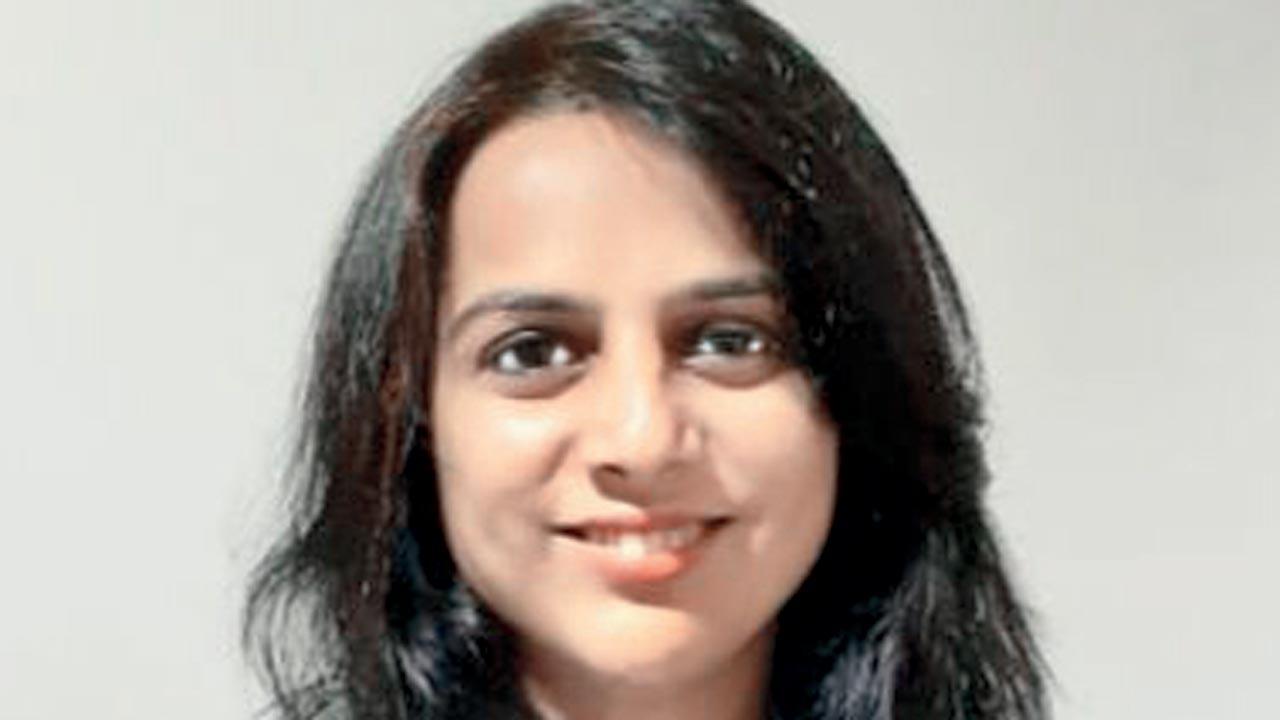 Kashmira Sangoi
Healthy competition
Let's start with competitiveness, which when unhealthy, can drain mutual respect. Connecting a perspective that has been nurtured since childhood with a prevalent mindset, Kashmira Sangoi, author, career consultant, and co-founder, Mind Miracles, points out how young minds are conditioned to focus on success as the only aim. Things like topping the class and winning a prize are prioritised over the experience of the journey and the skills, friends, and outlook picked up along the way. This blurs the line between competition and ill feelings such as jealousy, insecurity, resentment and self-doubt which can turn rivalry into unhealthy emotions.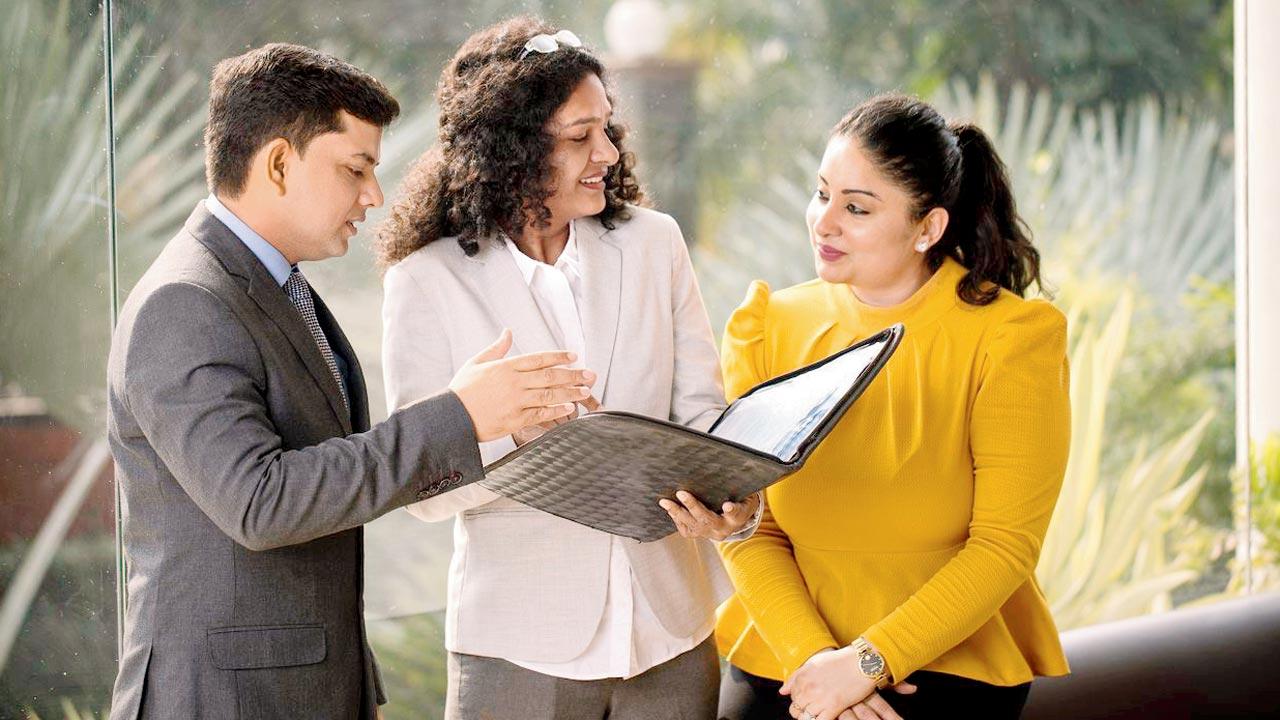 Take steps to build positive relationships with your colleagues, to nurture a growth mindset
Start with yourself
Competition is personal, in the sense that it should be looked at as an opportunity to understand oneself. Responding to this thought, Sangoi highlights, "When you judge your worth based on the comparison of your achievements and existence to those of your competitors rather than as individuals co-existing together, unhealthy competition seeps in. In such a case, we need to shift the basis of the competition back to mutual respect. Here are Sangoi's guidelines:
. Take steps to build positive relationships and interactions with your colleagues by appreciating and encouraging them. 
. Move from the fear mindset towards a growth mindset. It will aid  your overall development.
. Collaborate, because your network is your net worth.
. Consider your competitors as your teammates. Draw inspiration from them and build comradeships. This can help each person better the other and grow together.
. Break down your defensiveness when given constructive criticism by your peers.
. Workspaces can create a happy hour concept, where anything but work can be discussed, to help colleagues engage better.
. Being empathetic, compassionate, kind and generous will help build your legacy.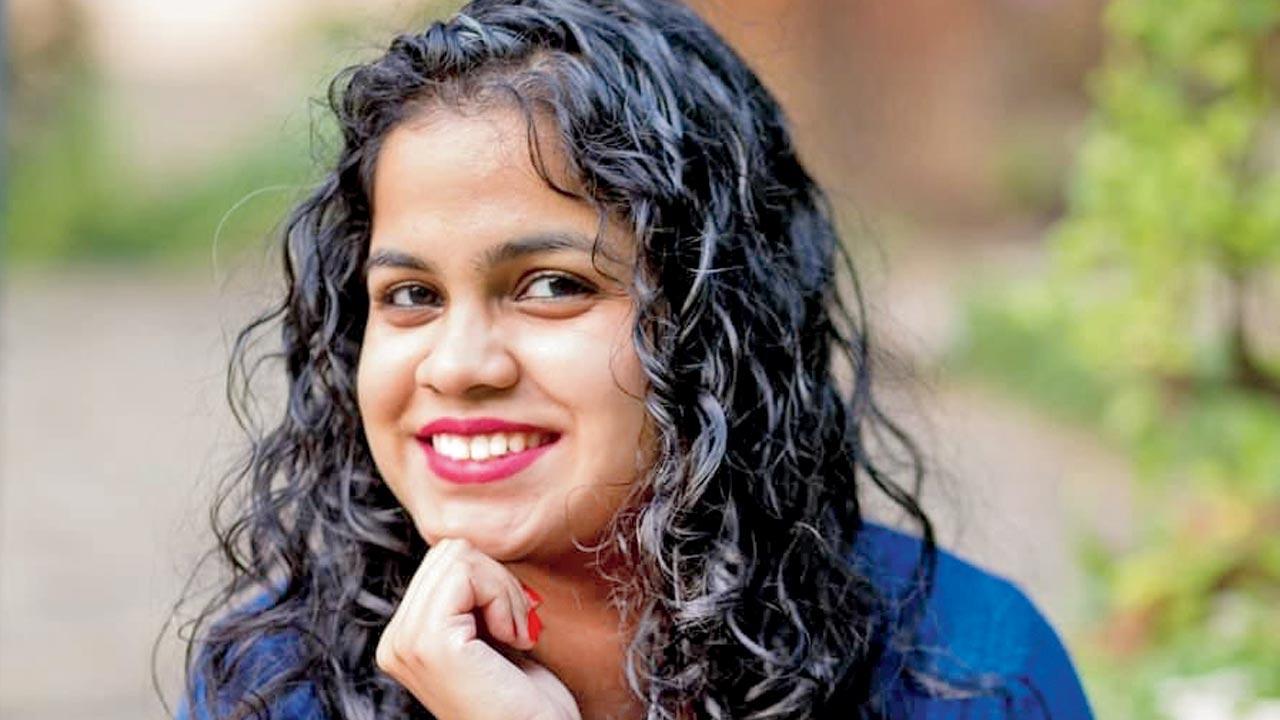 Sanika Tillway
Shift in perspective
Sanika Tillway, burnout management coach and founder, Forests of Freedom, an organisation she functions through, points out, "Unhealthy competition happens when our focus isn't on what we do well and bettering our own craft, but on defeating the other person. It stems from the idea that 'I need to be the first or best person to solve this problem." She notes that it takes a great deal of mental and emotional security to see your competitors as potential collaborators rather than people whose job you're gunning for. So how do you gain the respect of your peers or rivals? Change the way you approach competitiveness. 
. Rectify your focus
It's easy to lose perspective while chasing career goals, but remember having allies who respect you instead of competitors means that you have a sounding board with the same context as yourself. 
. Opportunity to grow
Approach your peers from a place of curiosity rather than as a threat, and with the  goal of learning. Ask yourself: What work of theirs do you get excited by? Try and see if you can meet them for coffee and pick their brain 
for ideas. 
. Similar value system 
Find common ground in shared values such as integrity, creativity, and honesty. Finding an alignment in values can be a step towards forging a connection and building respect.
. Setting boundaries and 
developing clarity
Respect isn't always mutual or a given. If someone does cross a line with you, it's healthy to set boundaries for acceptable and unacceptable behaviour.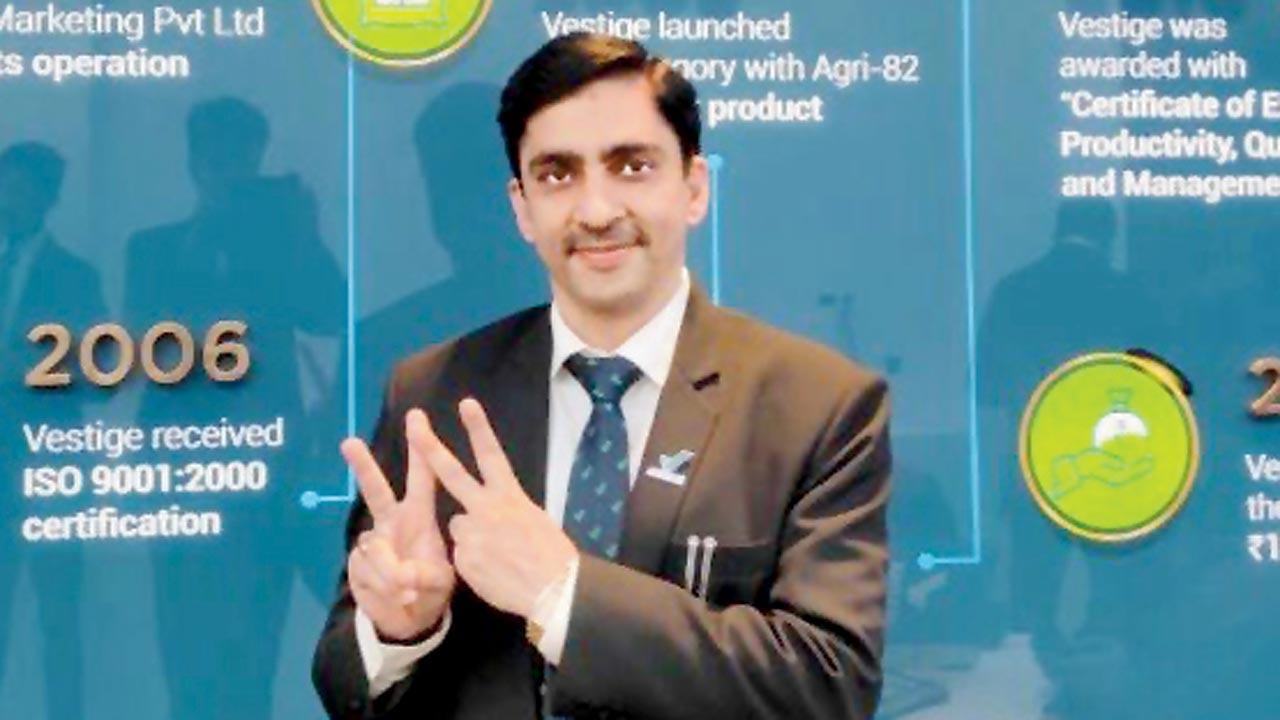 Anuj Mahajan
Individual steps
Anuj Mahajan, filmmaker and business coach, notes that while it is the environment in corporate industries that requires fixing, there are steps that one can take at an individual level to forge a healthier relationship among peers and gain their respect.
. Build trust: A relationship without trust will only cause unnecessary stress.
. Deposit to withdraw: Share resources, help and be supportive of your peers. Give respect to receive it.
. Lead by example: Change your perspective from 'Why should I?' to 'Change starts with me'.
. Mindset training: Your responses are habits. Train your mind to think like a leader.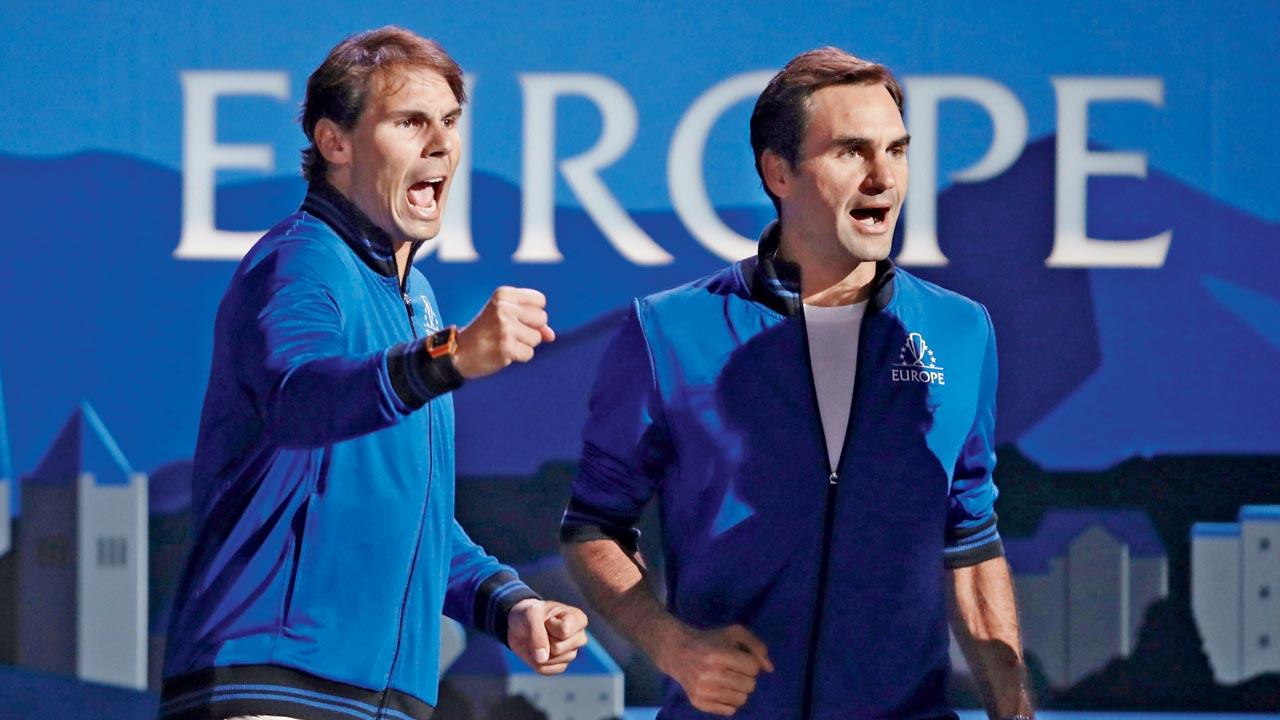 Rafael Nadal and Roger Federer celebrate at The Laver Cup in 2019. Pic Courtesy/Getty Images
Lessons from the field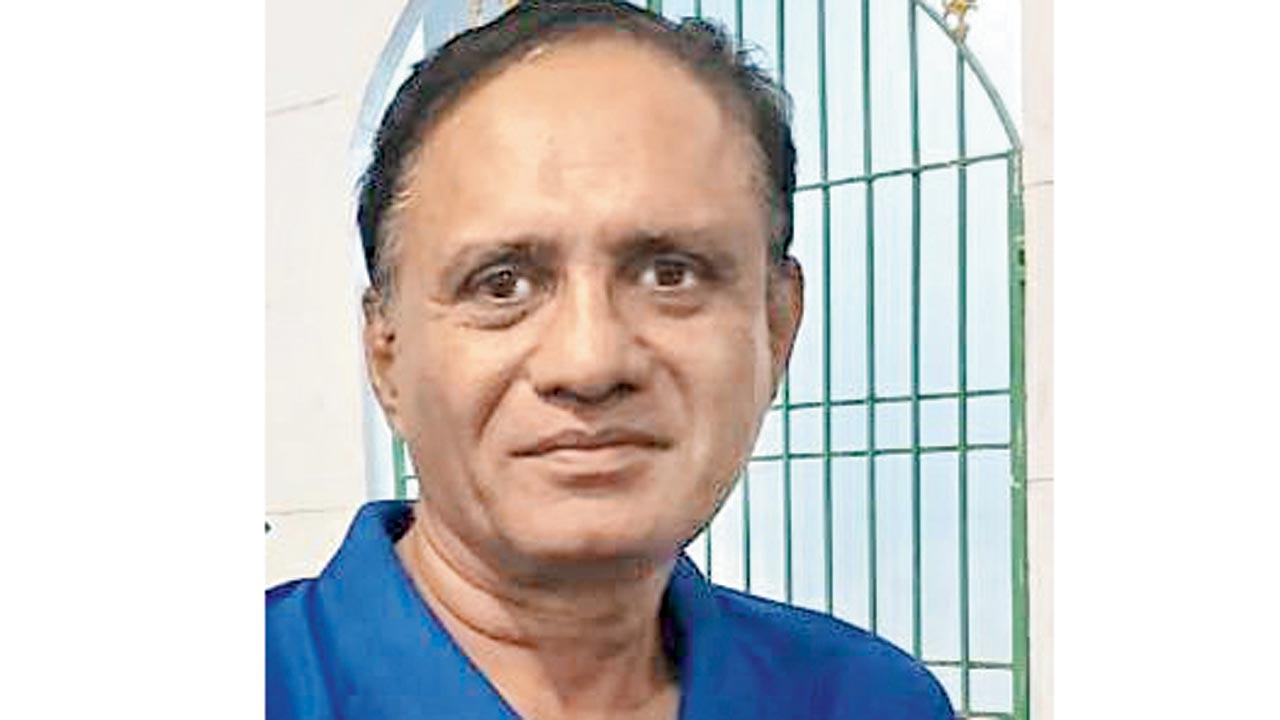 Captain Louis George Meprath, head coach, Indian women's wheelchair basketball team 2019 and 2022, shares a tip from the sporting world: "A player's win is a team's win. In basketball or any team sport, when a player scores, it is the result of one or many players' assistance. Your assistance, teamwork and respect are wins that can take you further in your career. This respectable move can easily translate in the corporate world, too."