An art collective is breathing new life into old Bollywood scenes and posters, using the culture and vibe of the city as inspiration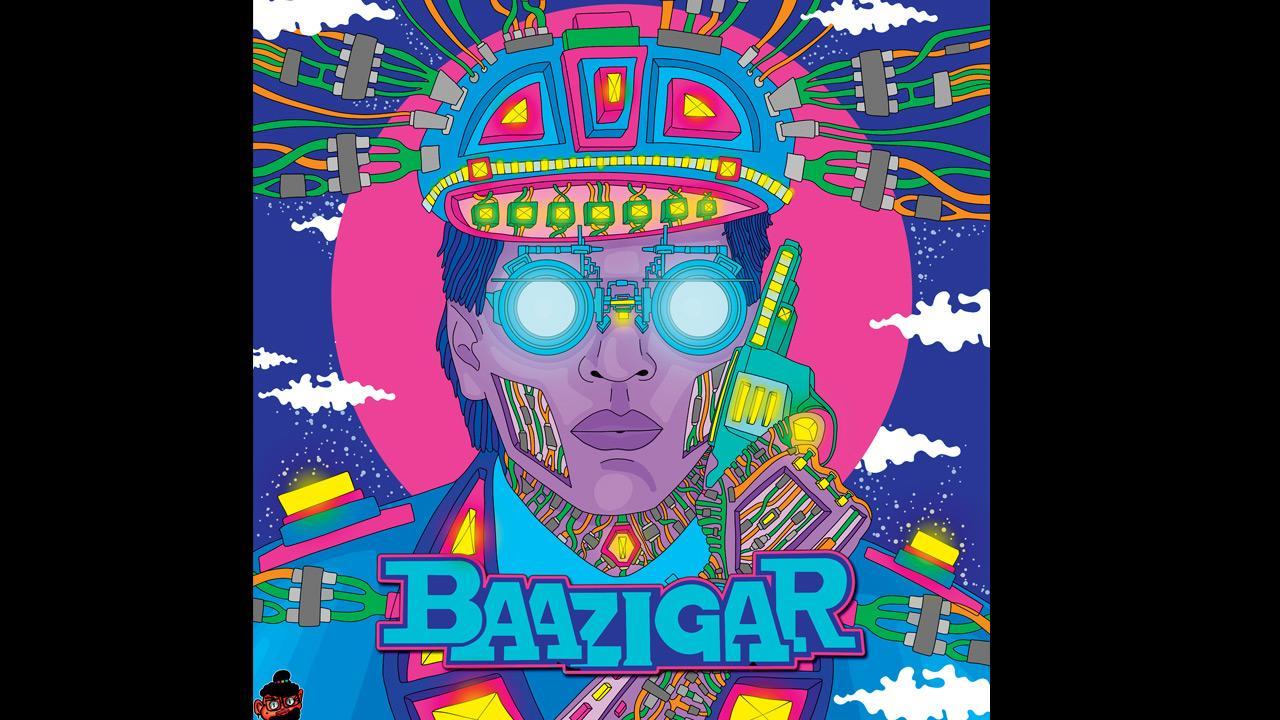 Artwork featuring Shah Rukh Khan from the movie Baazigar
For Mumbai-based architecture graduates Amal Nair, Kirthi Pillai and Yash Shetty, the pandemic proved to be a boon for the most part as it gave birth to a hobby that turned into a freelancing project over the past year. Titled Doodle Mapuls, the project is an attempt to bring hip-hop and hypebeast aesthetics to art and architecture through artwork that is inspired by the culture and slang of the city. "The word 'mapuls' is a Mumbai slang for 'friends'. Since the movie Gully Boy was released, people have been using such phrases. These were words we used back in college, and suddenly since the movie, there was a lot of hype about this. We just wanted our artwork to reflect this culture and get our Indian influences in the mix as well. In India, the hypebeast [a term for something that's in fashion] culture is not promoted much, so we wanted to bring that to the fore too," says Nair.

(From left) Amal Nair, Kirthi Pillai and Yash Shetty
Based entirely on Instagram, the trio have now launched a series titled Retro X Techno Punk, a set of artworks that are recreations of old Bollywood posters, featuring actors including Shah Rukh Khan, Sanjay Dutt, Rekha and Sridevi. Each piece is a loud, colourful ode to the stars and their movies with a set of dialogues to follow in the description section. "We wanted to do something retro and the first thing that popped into our heads was posters. We tried to find old posters with just the protagonist. We then created a palette, with colours that people may usually not see on a Bollywood poster," explains Pillai. "Our main aim was to give something fresh to our audience. We spent a lot of time researching, not exactly working on the artwork, but thinking about the real idea behind it," adds Shetty.
The trio hopes to release merchandise as well soon, and have already begun work on recreating their art on carpets. "This is an initiative that we've started all by ourselves. We hope to make progress with a website and maybe open up our own store as well," concludes Nair. 
Log on to: @doodlemapuls on Instagram