The Artists of Bombay exhibition by India Visual Art Archive and The Asiatic Society of Mumbai offers a fascinating visual record of Bombay from 1760 to 1860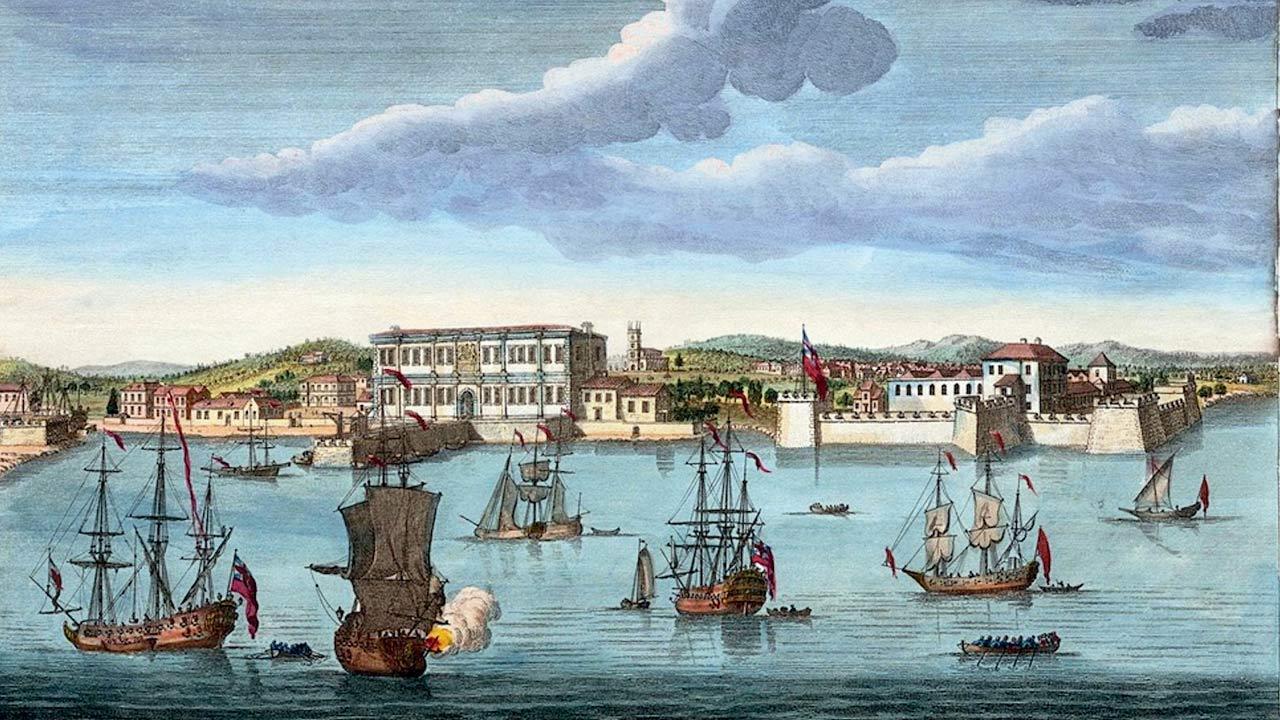 The Bombay on the Malabar Coast, 1790s
Painting a picture of mid-18th and mid-19th century Bombay, founder of India Visual Art Archive (IVAA), Mrinal Kapadia's narrative begins with the laying of boundaries. He illustrates, "During this period, all of Bombay used to be contained within a fortified area. In the fort, an area called the Bombay Green was the centre point of all activities; it was an open expanse where cotton and opium trading took place during summer season. This area today is what we call as the Horniman Circle." 
If then facts have piqued your curiosity to soak in an expansive view of Bombay between 1760-1860, head to  the Asiatic Society of Mumbai — located close to this historic neighbourhood — for The Artists of Bombay, a joint exhibition of watercolours, aquatints, engravings and lithographs and works painted during this period, sourced from IVAA's collection. The show will also display pages of rare books from the Society's special collection.
ADVERTISEMENT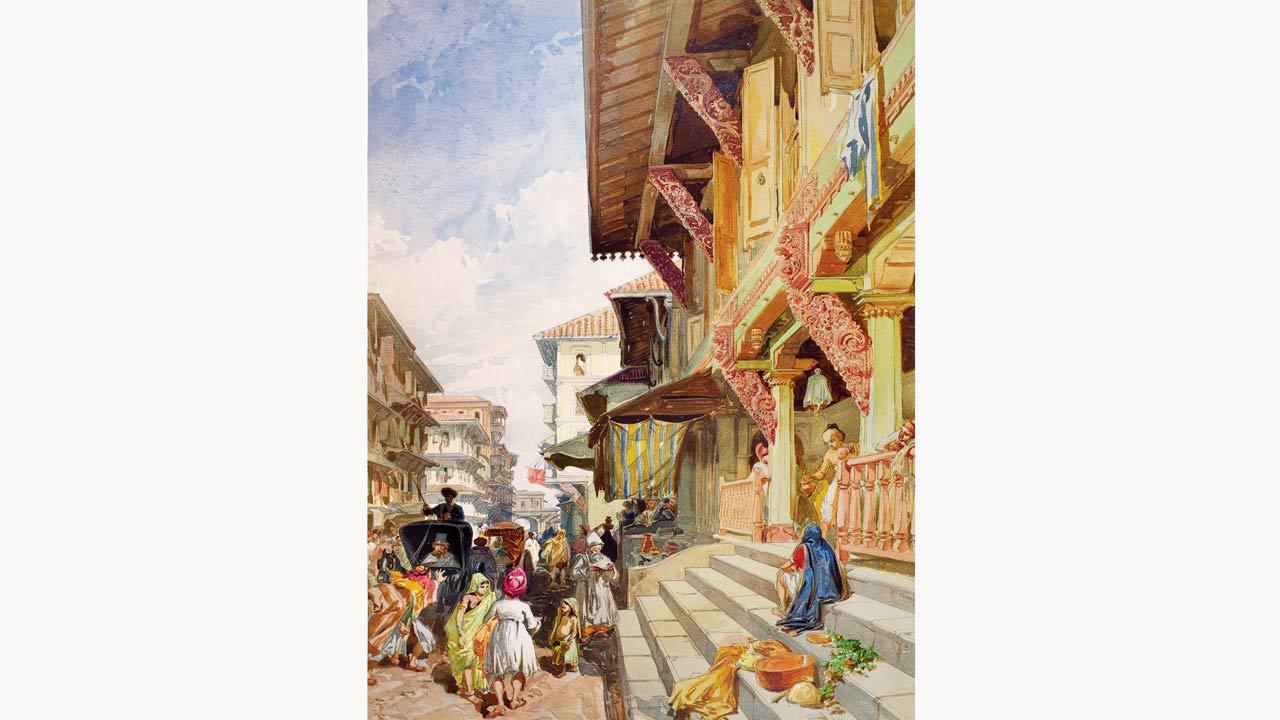 A View of Bazaar Gate inside the Fort of Bombay,  William Simpson, 1860s. Pics Courtesy/Collection of Mrinal Kapadia, India Visual Art Archive
Concluding the reverie, Kapadia shares, "Outside the Fort, Bombay included small rolling hills, palm groves, rice fields, salt pans, townhouses, and woods infested with predatory animals." The exhibition will include a watercolour of Gowalia Tank from 1780-1800 by James Forbes, possibly the first resident artist of Bombay who largely drew scenery and people of the area and aquatints on India including those depicting Fort and Malabar Hill published by Captain Robert M Grindlay.
Some of the books on display include Oriental Memoirs by James Forbes, Oriental Scenery by Thomas and William Daniell, 1800 that showcases Kanheri and Elephanta Caves, and Journal of Residence in India by Maria Graham, 1812.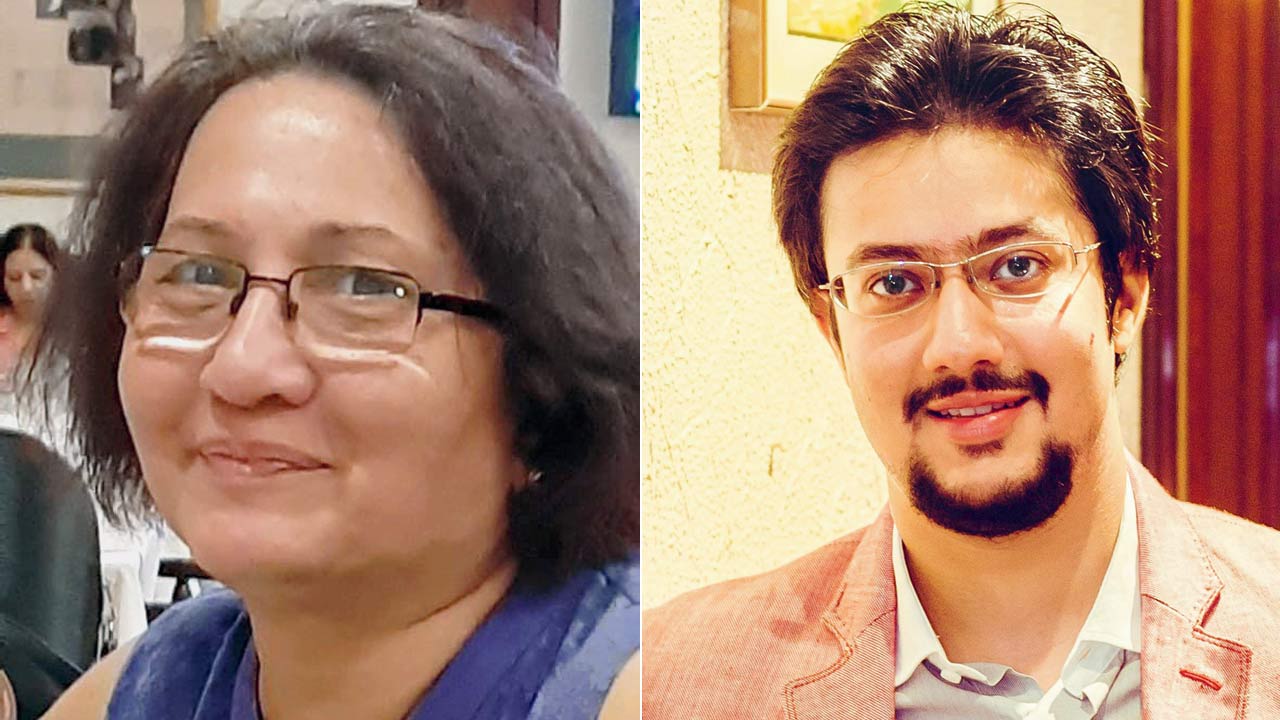 Dr Shehernaz Nalwalla and Mrinal Kapadia
Dr Shehernaz Nalwalla, chairperson, Mumbai Research Centre and vice president, Asiatic Society of Mumbai, adds, "We have marked places like galleries for people to display their art; now, we have this exhibition that exposes people to art from the 19th century Bombay. Usually, these books that offer a glimpse into our rich collection are available on request. We will display selected pages from the books for viewing which complement the IVAA curation."
Kapadia reveals that due to the geographical location of Bombay, it was always under  threat of invasion well into the 1700s. Political stability was instilled after the Salsette Island was handed over by the Marathas to the British in 1775 via the Treaty of Salbai and so we see  artistry developing. Again, works from this period reflect the changing intent of the imagery produced in 1858 after the control of Bombay shifted from the privately-run East India Company to the British Crown. "This also coincided with the advent of photography, which slowly replaced other visual forms of depiction, and hence, the selection of this century between 1760-1860," Kapadia signs off. 
On March 23 to 25; 10.30 am to 6.30 pm  
At Durbar Hall, Asiatic Society of Mumbai, Fort. 
Free