Attend a journaling workshop to document the year that went past, and look into the one that lies ahead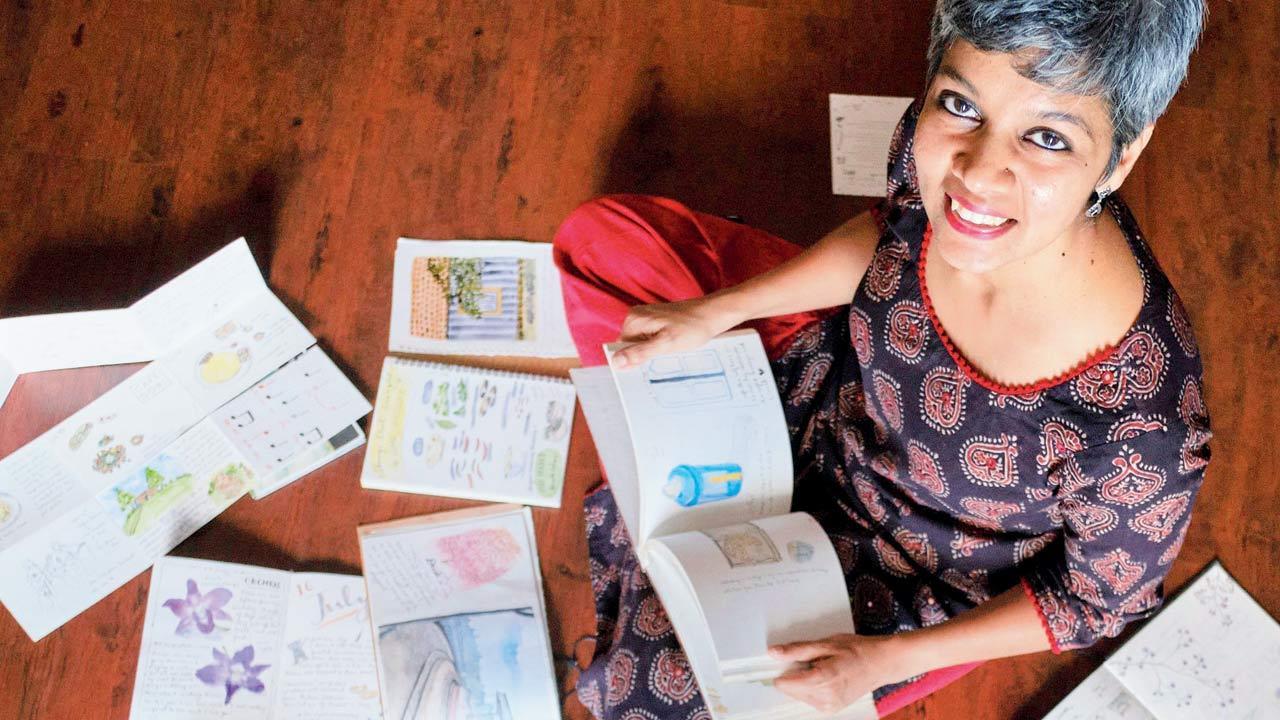 Subhashree Sangameswaran
It's difficult to make sense of things sometimes, especially at a time like this when life seems so uncertain, what with the will-it-won't-it nature of the pandemic's third wave. But journaling is one way of gaining some understanding, which is what illustrator Shubhashree Sangameswaran will teach participants at a two-day workshop spread over this weekend.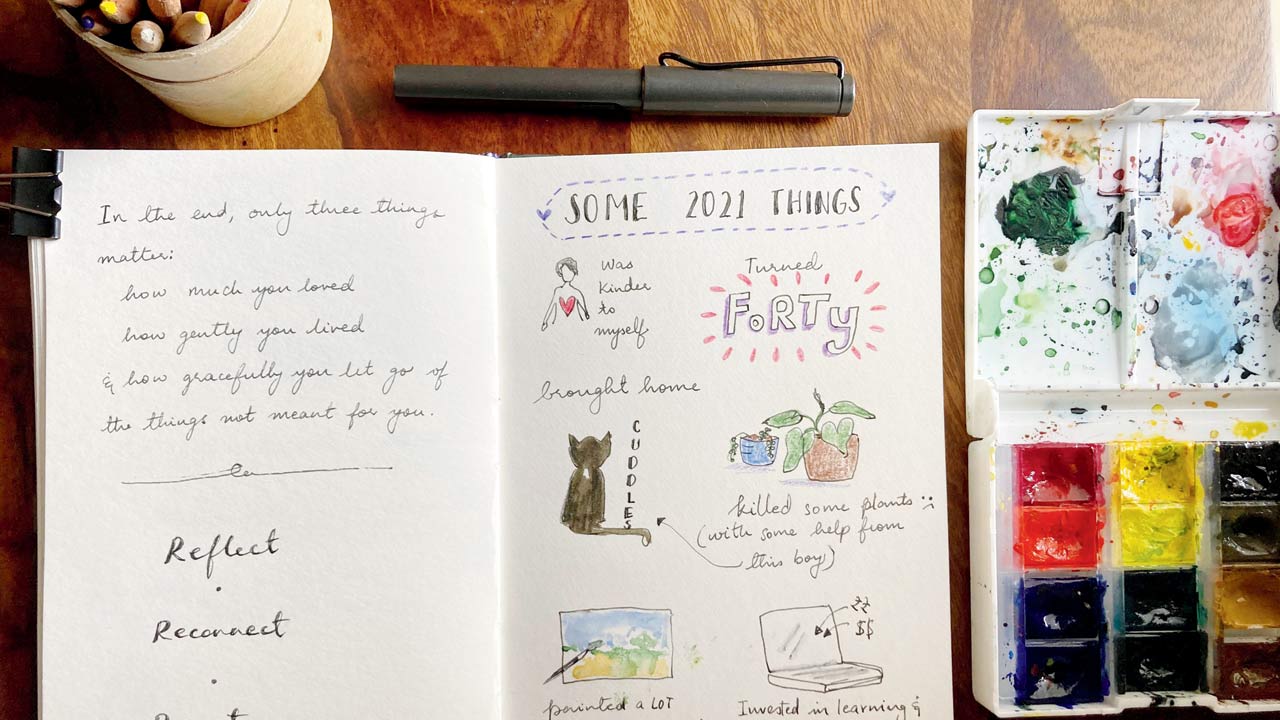 Journaling helps people process their thoughts
Journaling, in case you aren't familiar with it, is a process of sitting down with a pen and letting your stream of consciousness flow on a piece of paper. There are no rules. Anything goes. But Sangameswaran tells us that her workshop will focus more on visual elements than words. "I feel that the exercise of drawing slows my brain down more and helps me present my thoughts better," she explains.
She adds that people develop their own style of expression when they keep journaling over a period of time. It's also an excellent way of documenting your life, she says, adding that she started journaling seven years ago, around the time that her daughter was born. "I was sitting with her yesterday and looking at some of the pages from that period, and realised that we don't remember some of the conversations that I had noted down," she reveals.
Sangameswaran also says that the workshop will be divided into two parts. The first one, on Friday, will be about looking back at the year that went by. It will be about reflecting on 2021 and documenting things that made you proud of yourself even when the going was tough. The second one will be about looking ahead, where participants will visualise their hopes and aspirations for the year that lies in front of us. The entire exercise, the illustrator tells us, is a way of escaping the uncertainty that seems to be engulfing us at present. She says, "I can't believe that we have a third wave upon us, and maybe 20 years down the line, these journals will remind us of how we coped with the madness around us."
On: January 7, 6 pm and January 9, 11.30 am
Log on to: workshops.thehungrypalette.com/LFLB
Cost: Rs 1,199