An upcoming theatre production will adopt the format of a one-on-one phone call to explore the greed and alienation of human experiences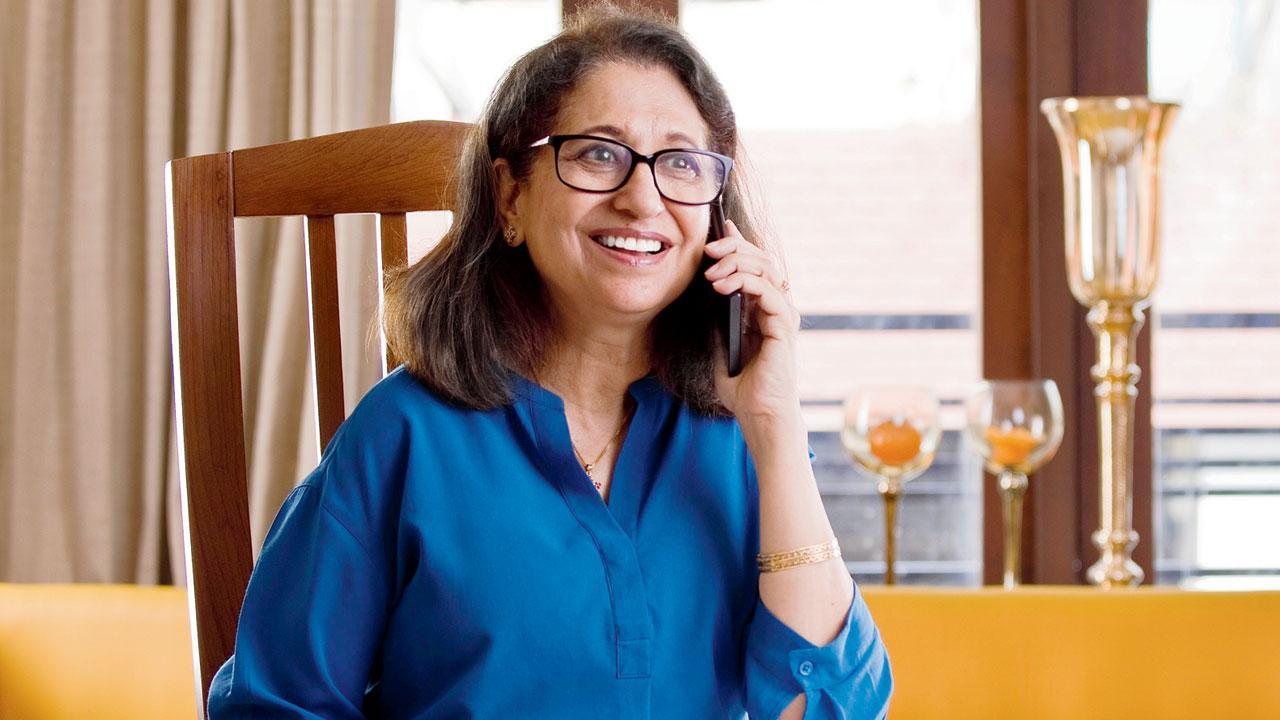 Audience members will get to choose which story they want to experience.
A significant part of the information we have all consumed last year has been the numerous helplines that have sprung up in response to COVID-19, guiding people through all sorts of problems — from tackling positive patients in the family to taking care of one's mental health in these troubled times. And yet another lifeline, offering five distinct services, is now available for you to dial up; except it promises to take the caller on a theatrical journey.

A behind-the-scenes glimpse of how the cast members coordinate remotely during the show
ADVERTISEMENT
Directed by theatremakers Akshay Raheja and Gaurav Singh, Lifeline 99 99 is a one-of-a-kind play that blends Interactive Voice Response Service (IVRS) technology with live storytelling over the phone. Presented by the Delhi-based performing arts company Kaivalya Plays, the production was originally inspired by their pre-lockdown project Agyaat. "In September-October, when we realised that the pandemic was here to stay, we decided to change the form. While theatre artistes were trying to deliver the live experience to the audience from their home, we were particularly interested in 'life' in theatre — how theatre can exist in every human interaction," shares Raheja. The makers then felt that a phone call could be an intimate way to capture the life-like nature of theatre, as the audience would have to participate, too.

Gaurav Singh
The directors and the ensemble cast of Nikie Bareja, Raghav Seth, Kumar Abhimanyu and Ramita Menon have been remotely developing the show for six months, working across time zones. The play, supported by Thespo, is inspired by the many lifelines and helplines that we're all resorting to in this hour of crisis; the '99 99' part of the title denotes that one thing that's missing in all our lives, says Singh. "In our digital and analogue lives, 99 has a special significance — for instance, the anxiety of a file loading 99 per cent," he illustrates.
Raheja explains that the audience is given a phone number, which when they call during the show time, directs them to Lifeline 99 99, "an absurd telephone line that interrogates the greed and alienation of human experiences". The caller is then asked a few questions, and given a preview of the five stories through an IVRS voice. Once they choose an option, they get a call-back from the performer.

Akshay Raheja
The five stories are set up as helpline services. "It includes a cab ride to infinity, where time has stopped existing; a conflicted sex chat operator; a telecom operator selling his network based on certain Communist principles; a bookseller in Kashi selling a Hindi writer's pulp fiction novel; and an insurance agent who is probably no more," Singh reveals. 
The audience's interactions are a crucial part of the 30-to-50-minute performances, which comprise a fair bit of improv, the duo inform us. "For instance, the term insurance guy will introduce you to policies and ask you about human life values; and that will add to the narrative," Raheja adds. The directors promise an engaging time, and a chance to build an emotional connection with a stranger's fictional story, just through a voice. So, take a break from all that screen fatigue and tune in?
On: March 6, 7, 20, 21; April 3 and 4 (different time slots)
Log on to: insider.in
Cost: Rs 250 onwards (five audience members in each time slot)