A city-based group of rockstar doctors who are passionate about music are spreading cheer and medical information with their songs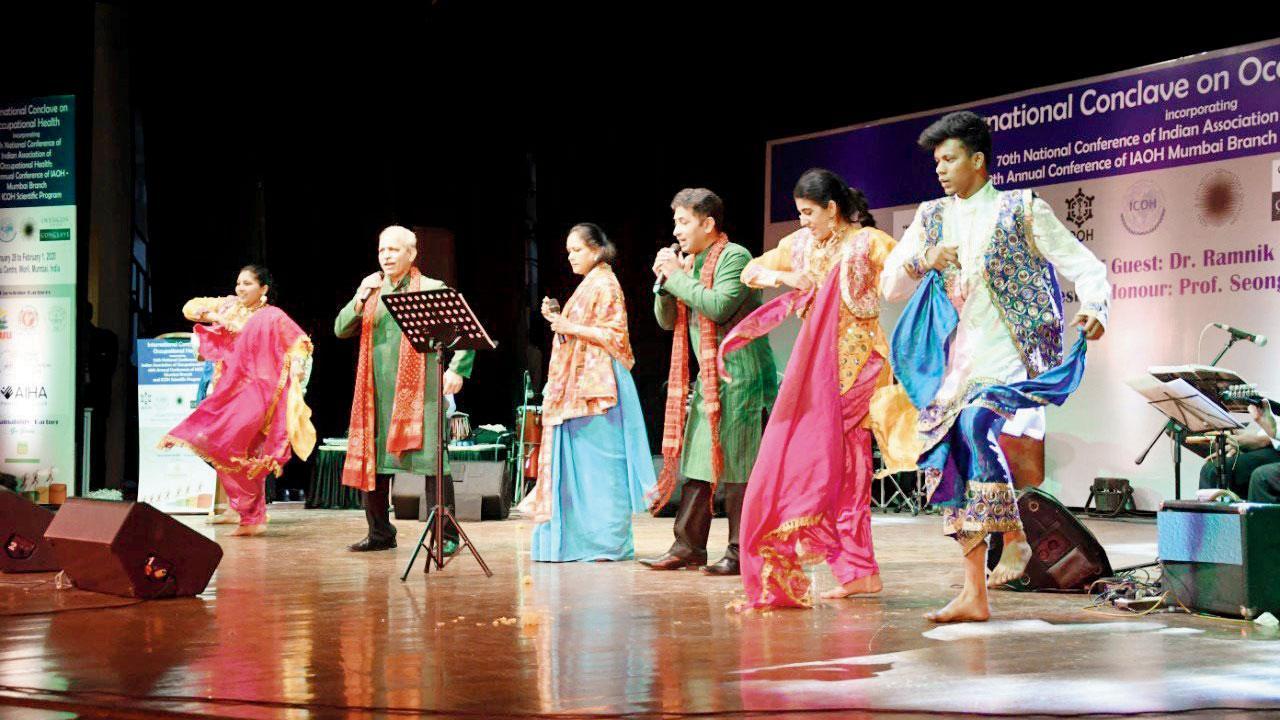 Sharma, Gopinathan and Bradoo perform with dancers
After wrapping up a two-hour surgery, Dr Anil Bradoo steps out of the operating theatre to tell us about his group's upcoming musical concert. The consulting urologist founded The Tuning Folks, a group of consultant specialist doctors who sing to spread happiness and medical information, way back in 2012. Since then, the group has performed at prestigious city venues, three television performances on Sahyadri Doordarshan, 17 online concerts during the pandemic and live shows in Goa, Pune, Delhi, Aurangabad and Bhubaneshwar. This weekend, they take the stage at Fine Arts Society to celebrate their 80th auditorium show, on Tuning Folks' 10th anniversary, as well as Zen Speciality Hospital's seventh anniversary.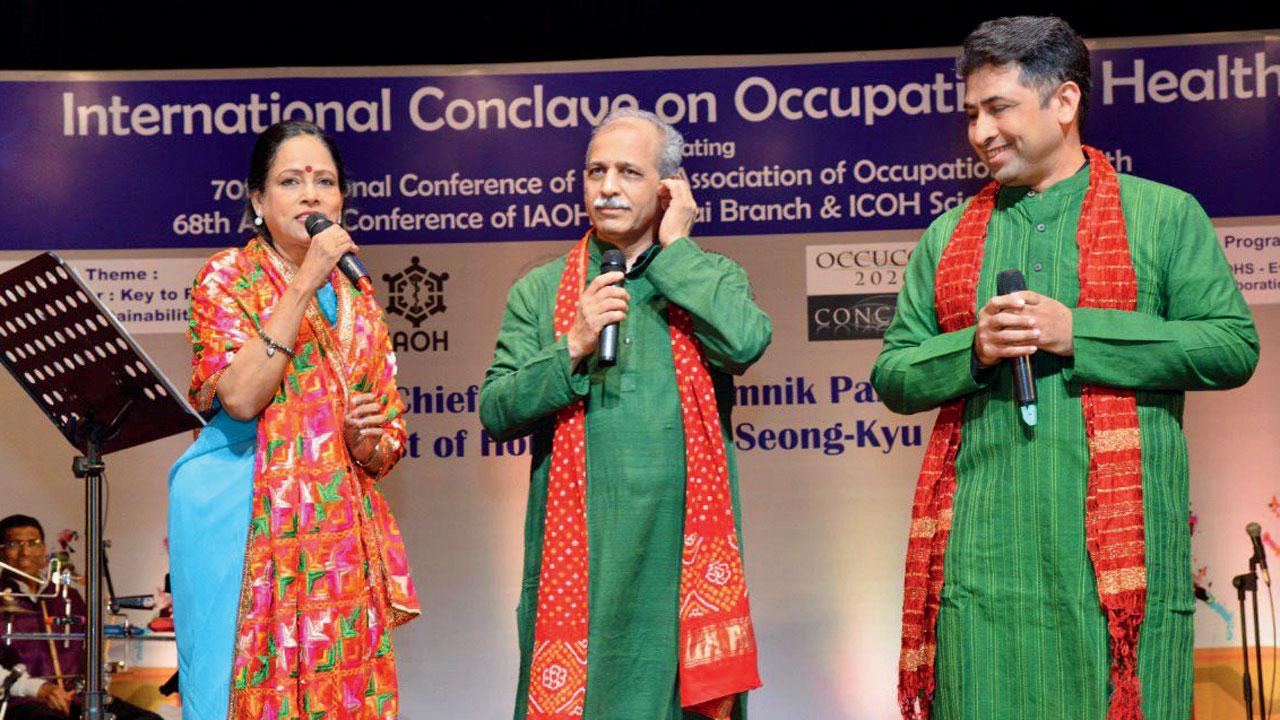 Dr Indumati Gopinathan, Dr Anil Bradoo and Dr Manish Sharma
Dr Bradoo recalls how a group of 10 doctors gathered in each others' houses with their respective families singing songs led to the formation of a larger group. "This was a group of doctors over 45 years who had achieved much in their areas of specialisation, and wanted to continue this passion for singing on a larger scale. So The Tuning Folks was formed with this passion in mind, to entertain people and share happiness, as well as for a social cause where we communicate and interact with people on a common platform through simple cultural exchanges like music," he shares.
Each performance includes songs curated according to various themes accompanied by musicians and complete with the whole production package of lighting, sound, back-up dancers and a dynamic stage setup. This year, the show is titled Saptak Se Dus Tak, with a theme that marks their journey — Milestone Songs for Milestone Moments — where the band of doctors will sing award-winning hits from Bollywood films from the last four decades. The tracks on the list are maintained as a surprise for an invite-only audience.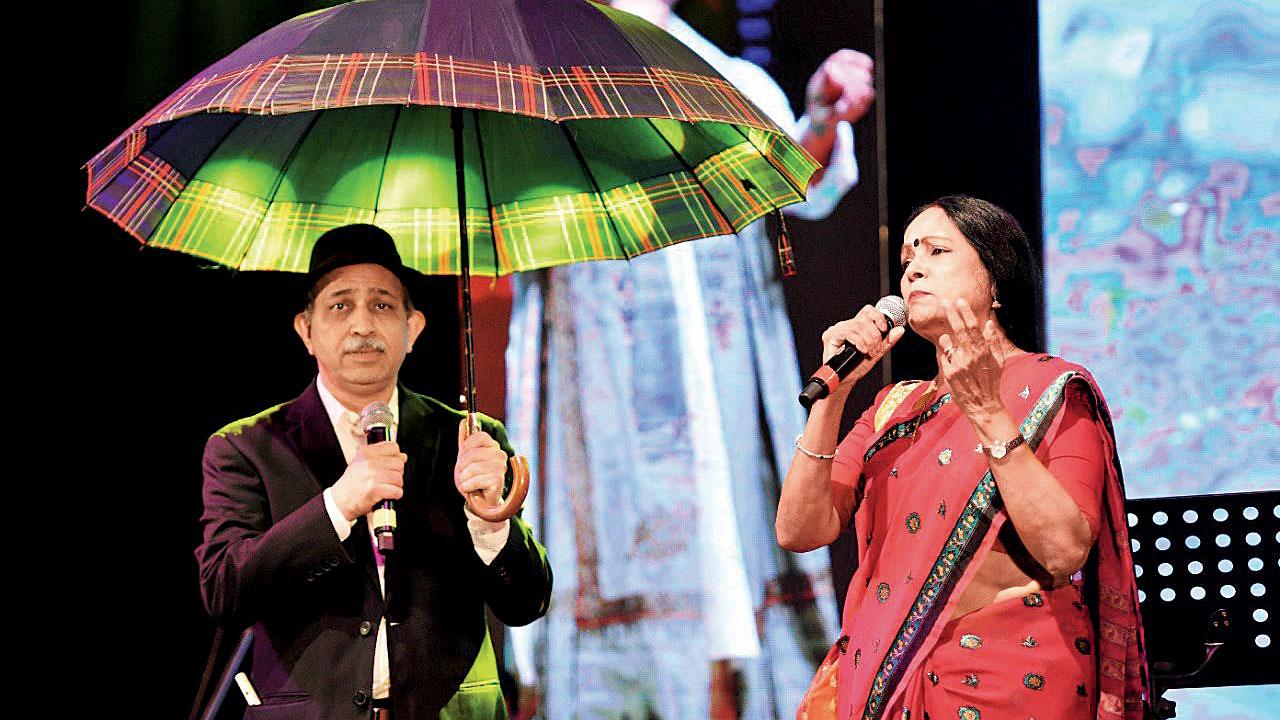 Bradoo and Gopinathan sing at an event in 2022
Fifteen minutes of each show is dedicated to raising awareness about medical problems including ways to tackle diabetes, hypertension, calcium deficiency, information on pediatric heart surgeries, awareness about hearing and speech issues in children, autism, recognising the rights of transgender persons, and advocating the work for various NGOs who raise funds through the programme. This year's awareness talk will highlight preventive health measures, and the latest technologies available for surgery.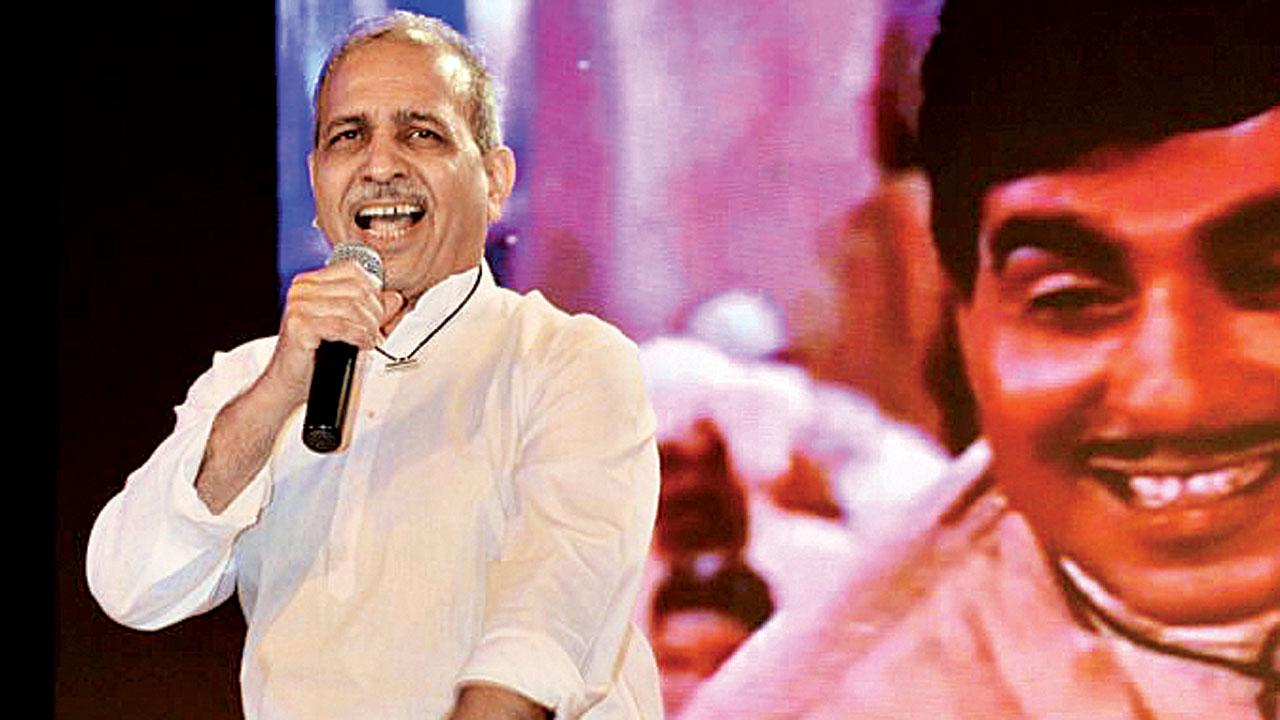 Bradoo in another performance
The founder reiterates the group's tagline 'Music is the best medicine' when he shares that just like the tuning fork that is used by medical professionals to test a patient's hearing, the name The Tuning Folks is an example that music heals and offers relief from many issues including neurological, psychiatric and stress-related problems. When we glance through the photographs of previous events, the words 'rockstar doctors' ring loud. And true to this officially bestowed title, Dr Draboo signs off with inspiring words when he says, "Apart from the music, the group is also about pursuing your passion and sharing it with people. We want to motivate people to realise that there's more to life than following your profession. You can do more than the things you are qualified to do."
On: December 10; 6 pm to 9.30 pm 
At: Fine Arts Society, Sivaswamy Auditorium, Chembur. 
Call: 9326435006 (for entry passes) Have you converted your home furniture to suit the hybrid working culture?