A startling study by NCPCR revealed that a sizeable number of underage Indian Instagram users had 'illegal' accounts. Experts and parents suggest solutions to make the digital universe safe for young users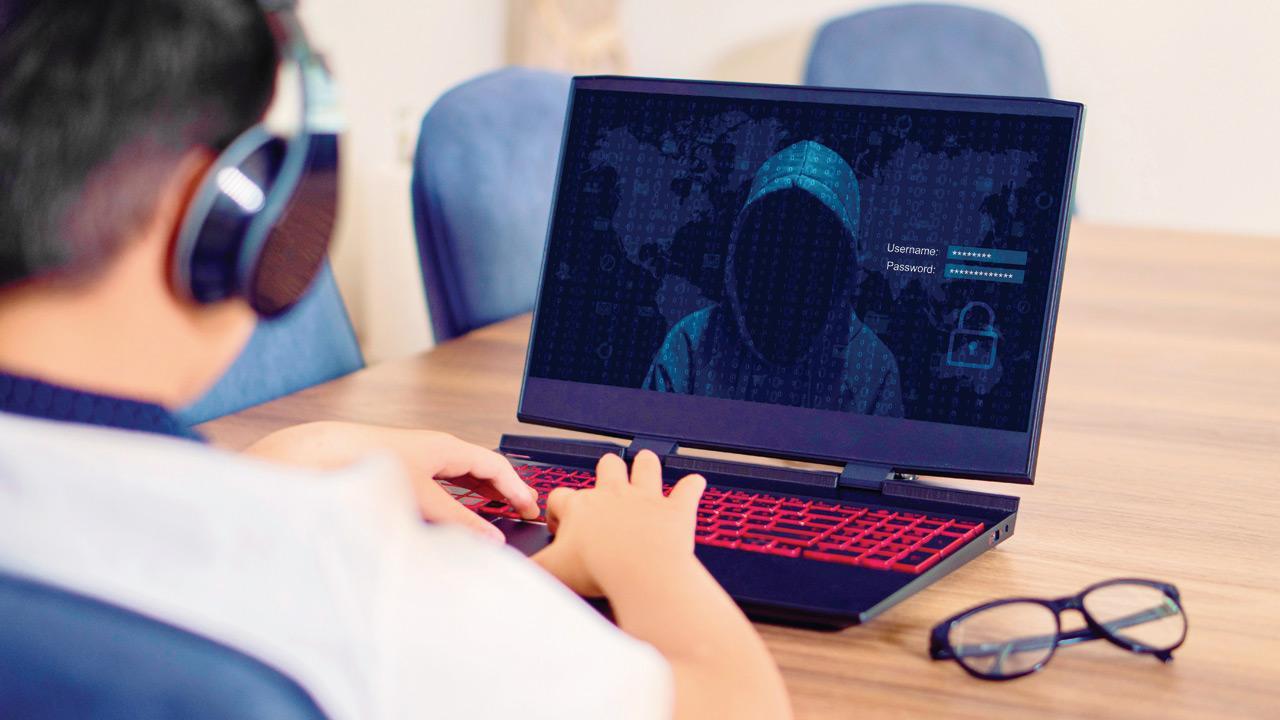 Representation pic
The digital playground is the new playground for children everywhere. They play online games, socialise, learn new lingo and facts, get bullied, and in many cases — get acquainted with the dark side of life. Social media's popularity is such that even Instagram has introduced Instagram for kids. In a recent study by The National Commission for Protection of Child Rights (NCPCR), it was revealed that over 37 per cent of children aged 10 years are on Facebook illegally while 24.3 per cent of Indian children have an Instagram account.
Mishka Javeri, an eight-year-old from Goregaon has her own Instagram handle that was started and is closely monitored by her mother. She uses it to upload and share fun videos with her family across the world. Her mother, Deepa, says, "It's a private account and we monitor who its followers are. It's like a repository of her childhood memories in one place. Another thing we monitor is what Reels she watches on it and the time spent on social media."
But is it safe for pre-teen kids to have social media accounts? The law says it is fine provided there is parental consent. Sameer Anja co-founder and COO, Arrka, a privacy management platform, explains, "Since most social media providers are based in the US, they consider 13 to be an adult, which is 18 for India. However, this precedence enables larger dangers that kids are ill-equipped to handle. Apart from problems of screen addiction and related angst, many forms of threats lurk online. Some of the most dangerous ones are access to strangers [including paedophiles]. Kids are susceptible to temptations where they are lured into exposing their secrets online so they are perceived as adults. This can result in blackmail; what's worse, it leaves a lasting impression on their psyche. Temptations also result in dangerous dares like stealing, setting oneself on fire and jumping off terraces. Such games, though outlawed, occur especially from darker sides of the Internet that lures kids."

Prabhav Pandey gaming on two laptops simultaneously. One is used to play, the other to chat on
Safety, what?
Most parents are guilty as charged. Child psychologist Riddhi Doshi asks, "Are parents aware of the Children's Online Privacy Protection Act (COPPA) that focuses on protection identifying information about children under age 13? Have parents equipped their child to cope with social media pressures and made themselves and their child aware of the risks associated with revealing personal information? Have parents made their child emotionally strong and is their emotional vocabulary good enough to cope with bullying or when they do not get enough attention on social media?" If answers to all are yes, it's okay to allow your child. If not, it is best to equip parent and child, she advises.
Cyber bully alert
Online schooling has led to an increase in screen time. For many parents, their children's Facebook and Instagram are hardly worrisome. Prabhav Pandey, a Grade 7 student who is on Discord, a VoIP, instant messaging and digital distribution platform designed for creating communities, recently got bullied online. "Peer pressure is real. I got bullied; made me very sad, I cried a lot, and got boycotted by my friends. The good thing that emerged was that I made friends with those who I never spoke to in school and they stood by me like a rock." Pandey's father Vaibhav Vishal, who's viewed as the cool uncle from Prabhav's friends, says the struggle to stay aware in this technological world — with new apps and platforms — is challenging. "The language and grammar used on Discord is something else. My wife and I are on it to be in sync with what's happening in his life; some of his friends were not cool with it but we aren't leaving," he adds.
Anja agrees that the dangerous impact of trolls and abusive language is equivalent (or worse) than bullying in real life. Living in a fantasy, getting addicted to gadgets, ignoring health, discovering sex — especially the darker side of sex without education — are some of the more threatening problems. These impact physical and mental health and cause kids to have skewed impressions of life, he warns.
Monitoring the monitor
Anja thinks it is important to get kids to agree to the rules before giving them any device, "There are many tools including some from operating systems like Microsoft. Google and Apple on phones have family controls that you can use to monitor. In these controls, you can set time for usage, define what they can and cannot access etc.  They can be spied upon without their knowledge with softwares that can record videos and voice. However, awareness of the Internet and its threats is imperative for children and adults alike. Monitoring can be intrusive. Therefore, it is good to treat older children as adults where they are made aware of the repercussions when they allow a stranger on their computer and how it puts everyone in the family [on the same network] in danger."
Doshi is totally against parents hovering over the child to monitor them, "Avoid tracking them constantly as it could lead to trust issues. Be friends in real life for them to be okay about having friends on social media. Don't judge. Allow them the space to discuss openly. Educate them of instances where sharing personal information has led to being exposed to bullying or inappropriate comments. Let them gauge what can go wrong and the responsibilities associated with it. Explain about privacy settings and equip them with key tasks like setting up age-appropriate parameters so they understand those unsaid limits. Discuss what can and cannot be shared. Finally, trust your upbringing will ensure your child will never cross those limits."
Tech smart
>> Enable parental controls and define it appropriately.
>> Set up a practice to review/audit their devices monthly; look for new applications installed, check browser histories, folders getting created etc.
>> Install anti-virus and anti-malware softwares on their phones and laptops. 
>> Remain the admin always so children download/install new software or apps with your permission.
Sameer Anja
Parental control
>>Teach children to share positive comments on photos of friends and family. 
>> All online shopping and payment for games has to be routed through you. 
>> Make them aware of sexuality and educate them so that there is a sense of acceptance. 
>> Teach them about online frauds and basic banking features.
>> Help them to accept and love themselves and understand their worth, which can save them from online bullying.
Riddhi Doshi