A unique three-day festival of speed brings the taste of autocross, track time attacks and the experience of drifting to motorheads in the city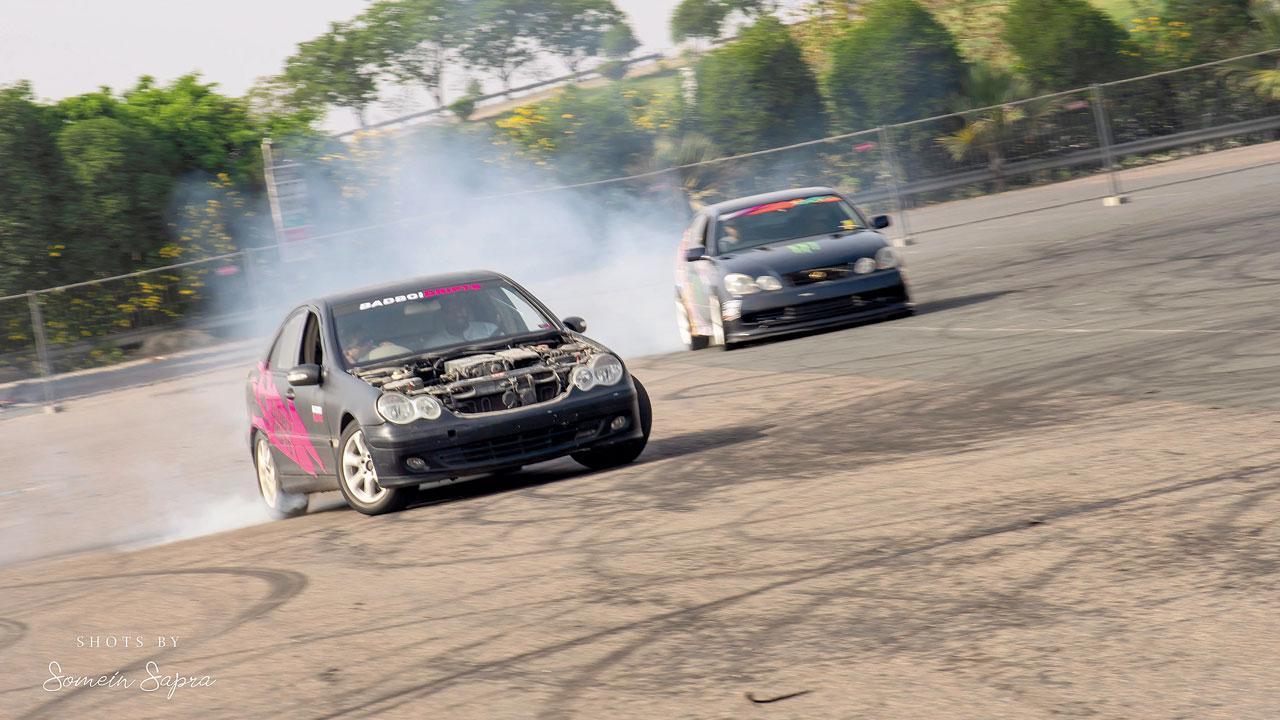 Two cars compete on the Raymond Race Track
Listen to this article
Mumbai motorheads can experience the thrill of drifting at this festival in Thane
x
The event combines autocross, track time attacks, speed rides, with drifting battles
Car owners with access to vehicles with rear-wheel drive can sign up for drift lessons
A recommended experience is the drift taxi ride
Racing as a sport has always defied physics and human belief. Think Ayrton Senna driving one-handed through the streets of Monaco in 1990, or Michael Schumacher in the rain at the 1996 Spanish Grand Prix. Yet, beyond the speed of racing lies the complex art of drifting. The three-day long Festival of Speed at the Raymond Race track in Thane seeks to transform the art into an unforgettable experience for Mumbai's motorheads.
"It [drifting] is the most exciting thing," shares Mudit Grover, co-founder, Bad Boi Drifts that will be hosting the festival alongside BND Motorsport. The 28-year-old began his journey into motorsports in 2014-15 and has since participated in rallies, track time attacks, drag races among others. "Drifting is difficult, and not to be tried without supervision or control," he warns.
ADVERTISEMENT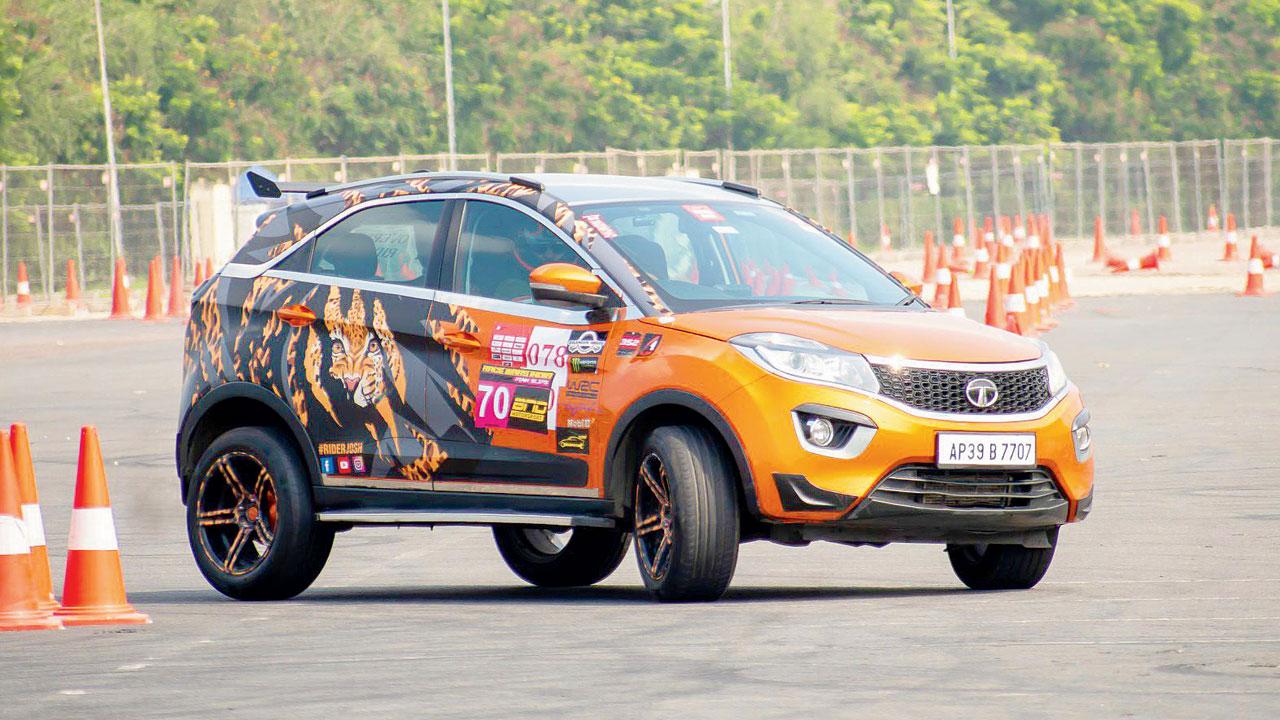 Especially as it requires the car to move in a way it is not often meant to. "You have to throw the car into a slide, where it is not in complete control. At the same time, you use the throttle input, steering input, the weight and balance of the car to maintain the slide precisely through the corner," he elaborates.
This dissonance between the expectation and reality of the car's trajectory makes it an exciting watch. To transform this into an experience for users can be both expensive and challenging. Since their first drift event that was held earlier this year in March, the team has been working towards hosting more training camps and events across Delhi and Mumbai. By stripping down and modifying a fleet of cars to suit drift specifications, it is possible to reduce the cost, Grover believes.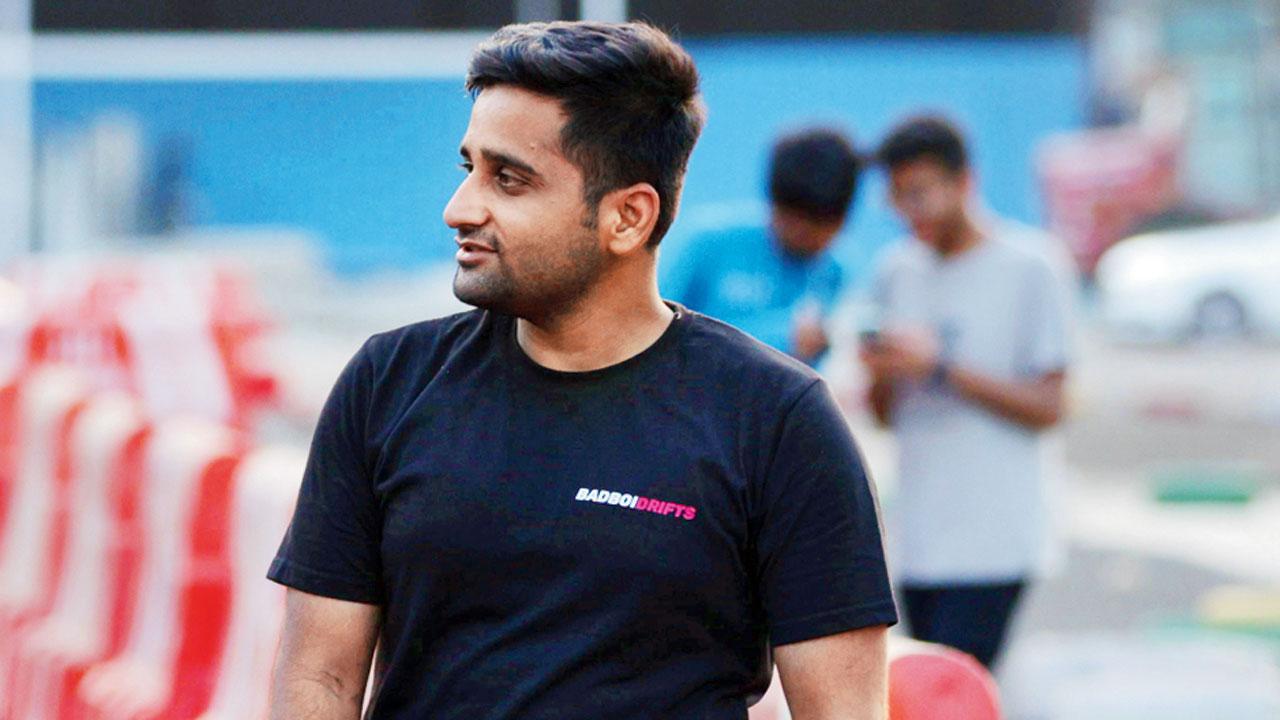 Co-founder Mudit Grover
"It takes a lot to build a car, aside from the maintenance, tires, fuel transportation etc. Our set-up enables an all-inclusive platform where people can enjoy the ride, and test their skills. The time and resources are managed by us at a budget price," shares co-founder, Mugdha Grover. For this event, the decision to team up with Gautam Singhania, a doyen of India's motorsport scene, was a natural fit, she admits.
The event combines elements of autocross — track time attacks, speed rides — with drifting battles for the first time. For Esports enthusiasts, there are drifting and racing simulators available. Car owners with access to vehicles with rear-wheel drive can sign up for drift lessons before trying it out in the controlled environment. A recommended experience is the drift taxi ride where passengers can sign up for up to three laps with a racing professional.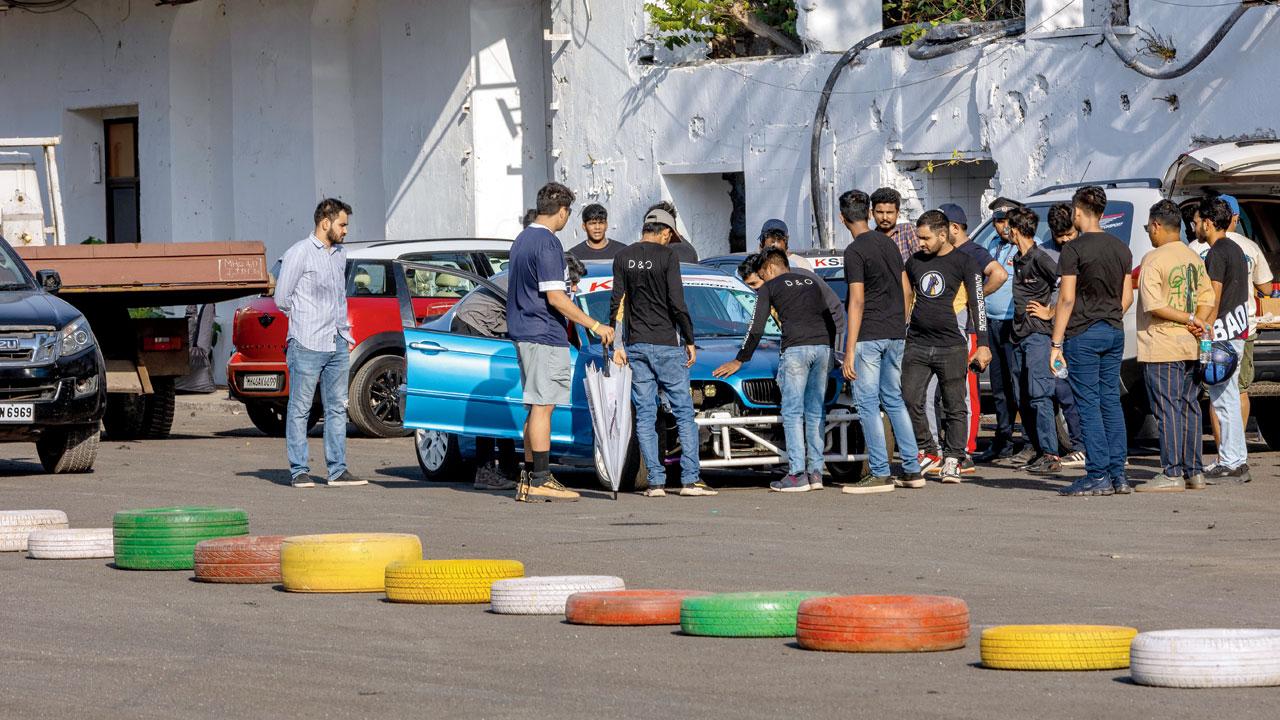 Fans examine the cars during an event
"Most people have witnessed it only in the movies. When you are in the passenger's seat, your brain is expecting that the car will move right at the next corner. When it drifts left, while moving right, there is a dissonance. Throw in the G-force, and it becomes an exhilarating experience. Nothing comes close to it," he concludes.
From: October 6 to October 8; 8 am to 10 pm
At: Raymond Race Track, JK Gram, Thane West.
Log on to: insider.in
Cost: Rs 500 onwards (spectator charges); Rs 1,200 onwards (participation charges)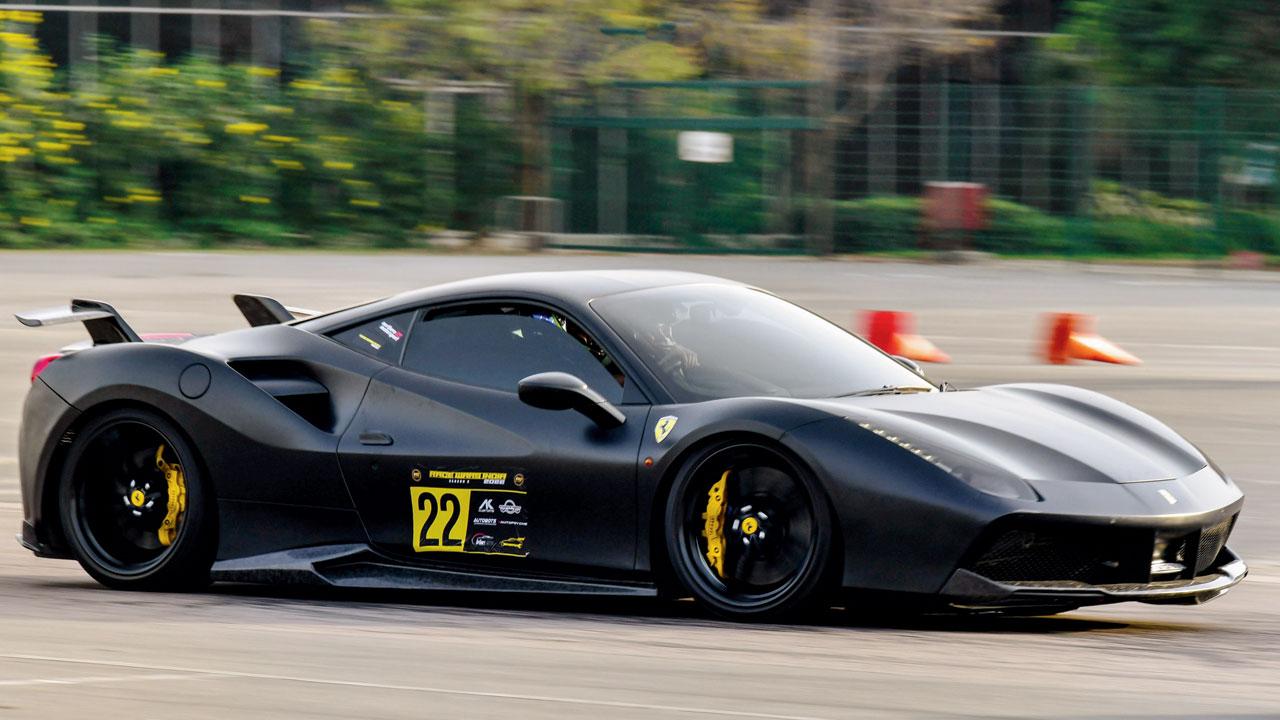 A supercar sets the track time during a previous edition
Driver safety instructions
>> Driver/co-driver should wear protective clothing. Shorts are not permitted
>> Footwear must cover the entire foot
>> All loose items, within and outside the car, must be removed. These include hand-held items such as, but not limited to, cameras and cell phones
>> Ensure that your car does not have any leakage, or a loose battery
>> Cars must have functioning headlights (if the vehicle is scheduled to run after sunset)
>> Drivers must enter and exit the pit lane at a safe speed relative to other cars in or near the pits
>> Do not block the line-up
>> Don't offer passenger laps to spectators
>> In case of a red flag, slow down and return to the pits immediately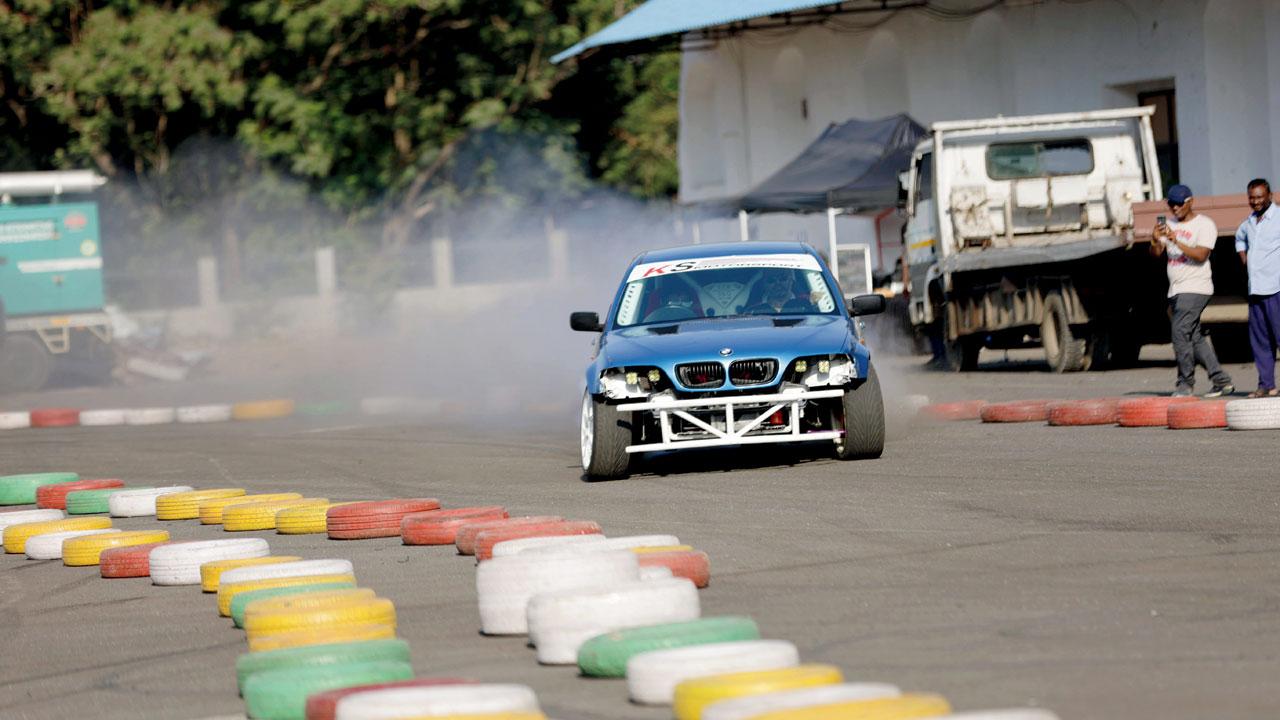 Spectator safety instructions
>> Don't walk on or across the racecourse 
>> If you are travelling with children, please keep them under supervision.
>> Do not stand too close to the track
>> At service points do not crowd over mechanics while they are working 
>> In case of any incident or injury, please alert the nearest marshal
"Exciting news! Mid-day is now on WhatsApp Channels

Subscribe today by clicking the link and stay updated with the latest news!"
Click here!