A Los Angeles-based singer-songwriter, who was raised in Mumbai and has battled a debilitating disease, opens up about her debut EP that tugs at your heartstrings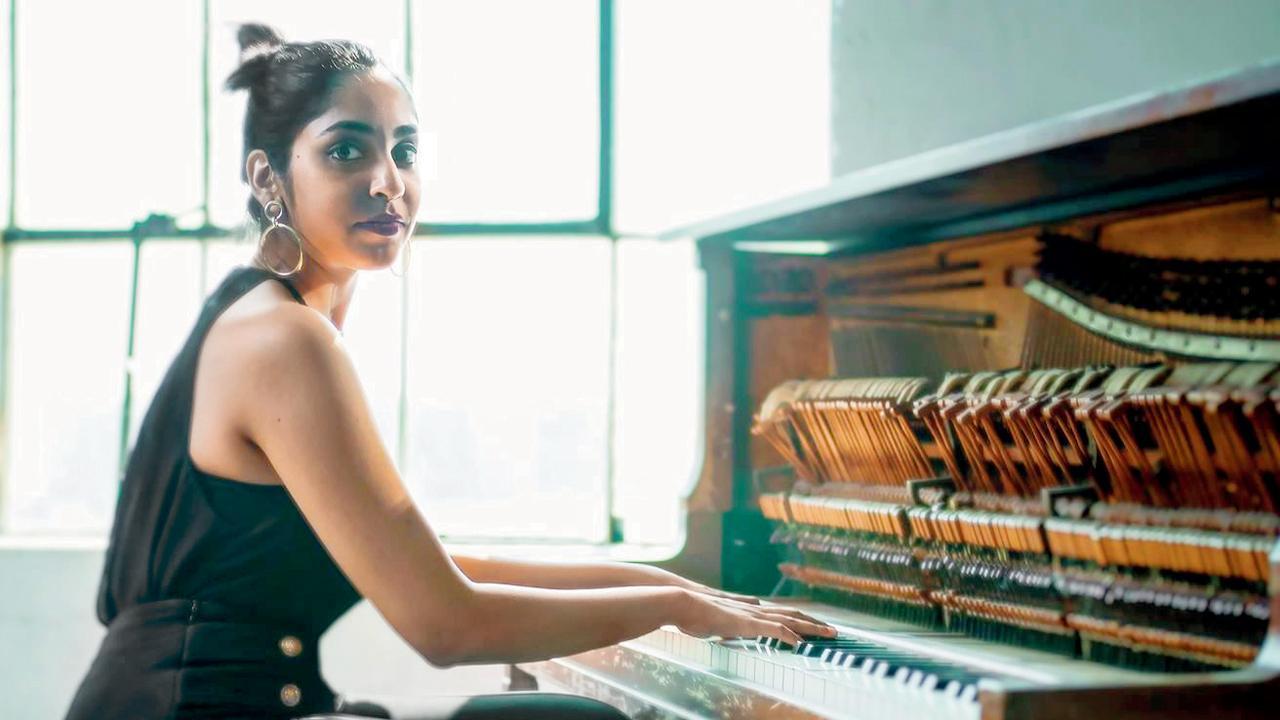 Kruttika Sequeira shuns formulaic chord progressions
There are times where one comes across music that transcends the listener into an ethereal state, such as what happens with the short and succinct ode to life, Snow. It stretches to a comfortable 23 minutes and leaves the listener yearning for more. There is a sense of simplicity to artiste Kruttika Sequeira's approach to music. It flows through the listener's ears and creates a visual menagerie than lingers long after the last song. "I have always been enthralled by female artists and their pianos; it is a beautiful image. The artiste sitting alone in the centre with the grand piano as the band readies itself, I see a lot of my music in that image," shares Sequeira from her house in Los Angeles.
Stringing the story
Like most artistes, Sequeira, too, takes her inspiration from personal endeavours. "I sometimes find inspiration in daily life and in conversations with the people I meet as well. The track Red flags in the EP came from a conversation among friends about boys and so-called red flags, which then became a song," quips Sequeira on her writing process. The thematic elements of the EP have deep-seated emotions as well as an urge to bring forth not just one's inner thoughts, but also a clarion call to go beyond. This is evidenced in the song Your time will come to shine, which calls forth great personal courage and rings like an anthem for perseverance.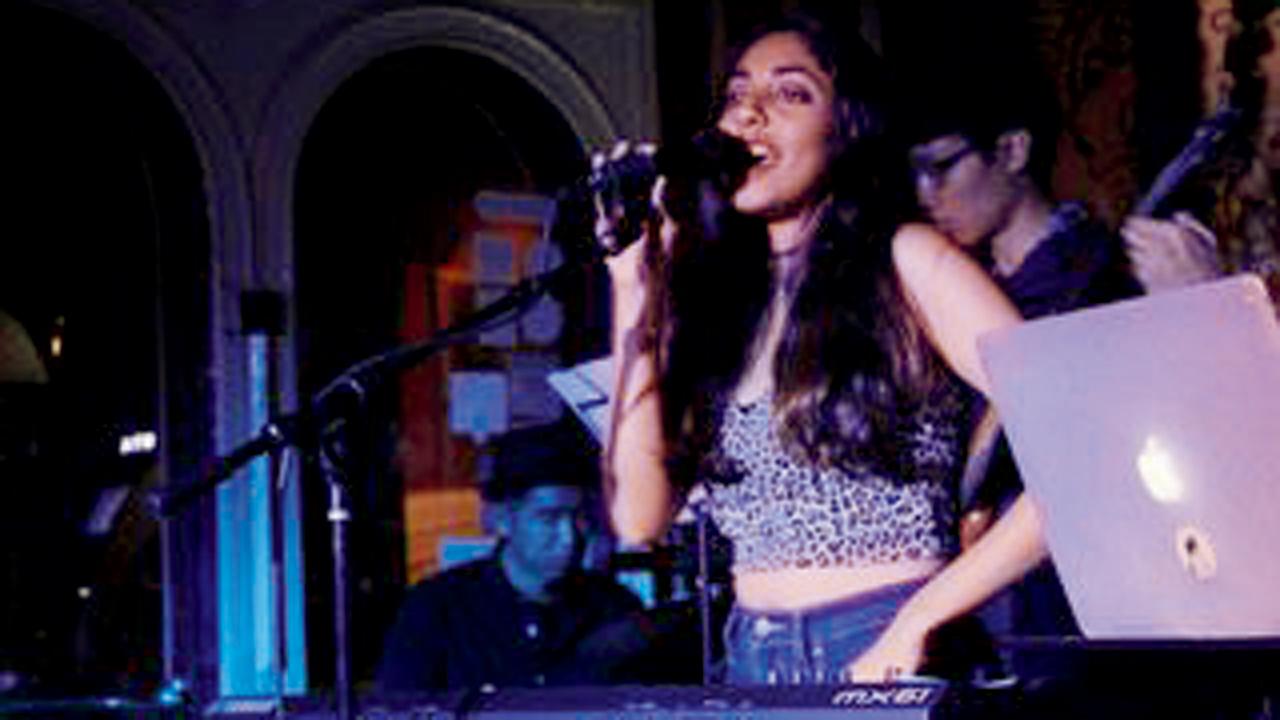 Sequeira performing live
The long-winding road
Sequeira herself is no stranger to perseverance and courage. "Having been diagnosed with macular atrophy at a young age, I had to quickly make up my mind with regards to what I want to do. The traditional ideas of a career begin to diminish when faced with this kind of adversity. It was a dark period of my life. But this darkness brought me towards art and music, which, in many ways, made me realise more about myself than I ever thought I would," shares Sequeira, remembering the anguish of drastic change. Besides being a singer-songwriter of great technical calibre, she is a talented fine artist. The concept and the artwork for the EP is her own brainchild. "I feel that my knowledge in fine art and my interest in surrealism speaks through my music. I long to create an atmosphere that listeners can carry along with them through the day. That was the reason behind the choice of keeping the production low and letting the lyrics and the music take their due course," the singer says. 
Living many lives
Besides being a talented artist with a lot of live shows to her credit, she has hosted a plethora of open-mics at The Habitat in Khar during her time in Mumbai. "During my stint in London, I came across a lot of open-mics that showcased many great talents. It was unlike anything that I had seen and I thought to myself that it would be great to see something similar in Mumbai," Sequeira shares. At the time, there weren't many music-exclusive open-mics in Mumbai. Her collaboration with The Habitat made for one of the longest-running open-mic events in the city and provided a platform for many artistes to showcase their work. 
"If there is anything that I seek to do with my music, it is to create as many original sounds as I can. The last song in the EP is an ode to shedding my former being and tendencies, and carving out a new path for myself, a sense of maturity. If I can do that consistently, I'd be content. That is all that I strive for," Sequeira shares about her future with music. The genre is unique, her voice is distinctive and her music is transcendent. In a world stuck with formulaic chord progressions, Sequeira is a refreshing anomaly. 
Log on to spotify.com