Sign your child up for an art challenge being hosted by CSMVS and Kala Ghoda Association, and let their imagination soar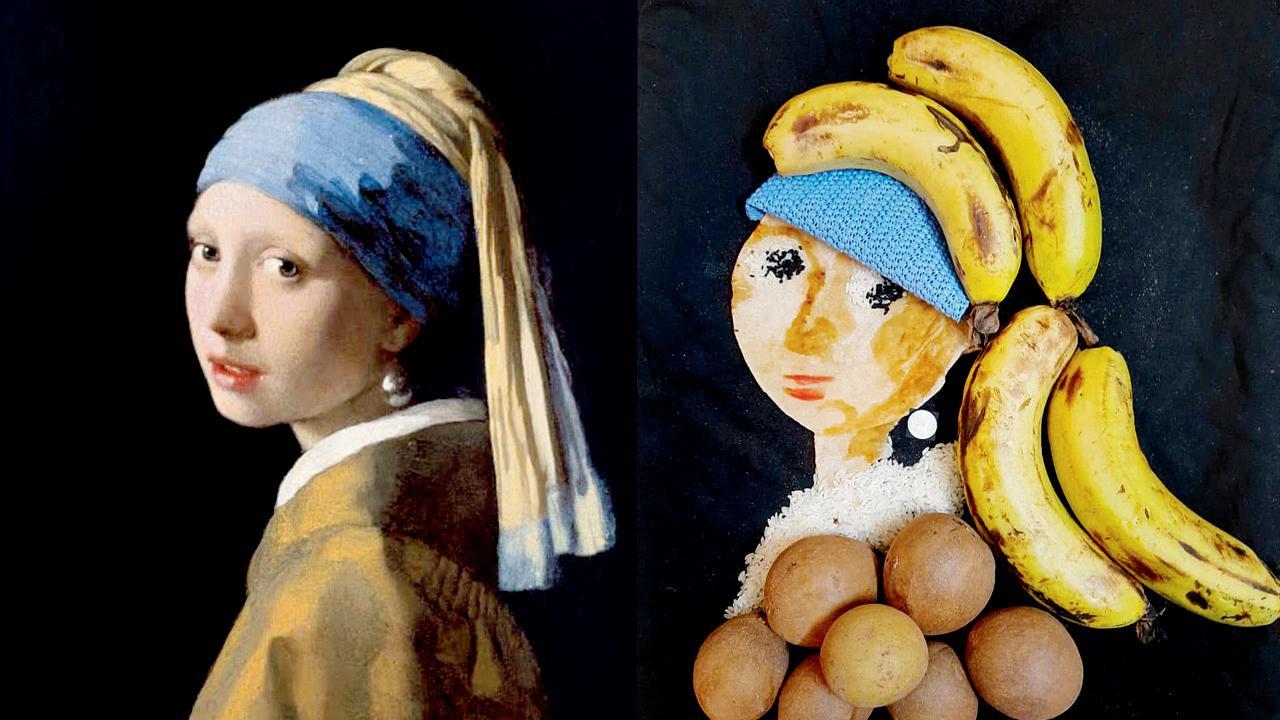 An artwork by participant Aarush Aiyar themed on Girl With a Pearl Earring
For nearly two years now children have been living in a digital world, studying, socialising, playing and even creating online. To give them a break from the screen and engage them creatively offline, the Chhatrapati Shivaji Maharaj Vastu Sangrahalaya (CSMVS) and Kala Ghoda Association are hosting three art challenges in the run up to the Kala Ghoda Arts Festival.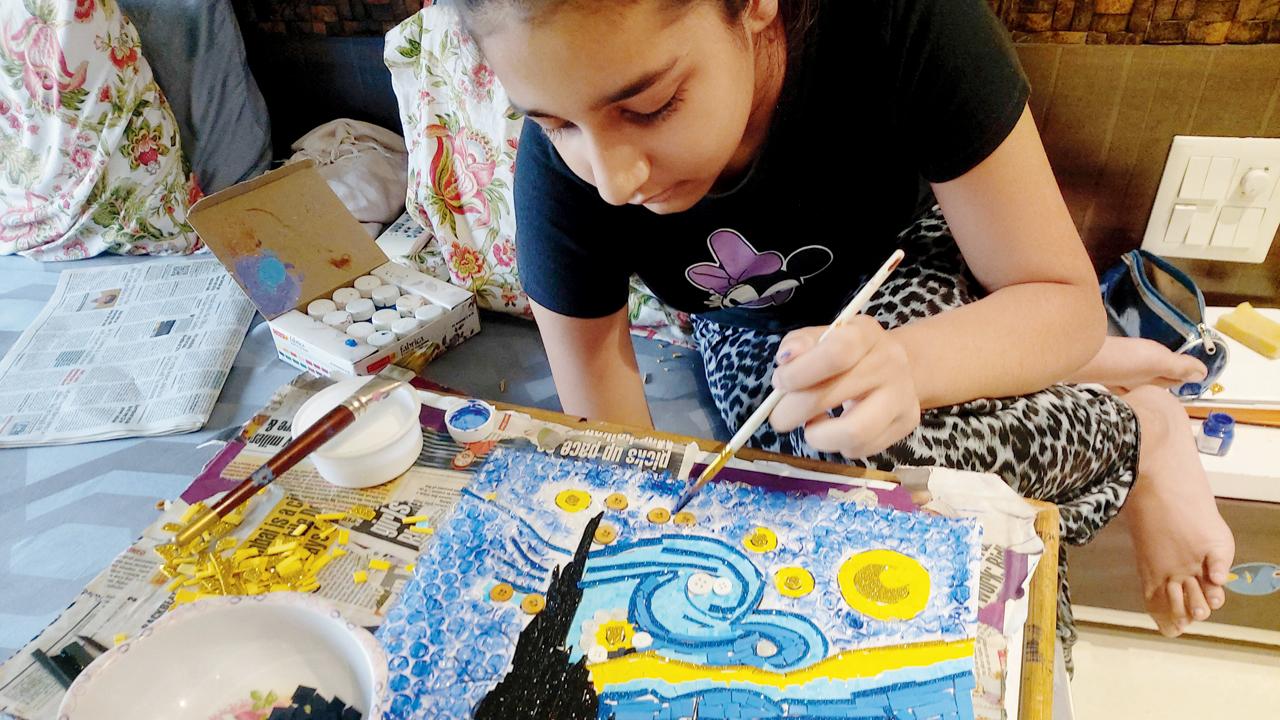 Krisha Vakharaia engaged in a painting
Brinda Miller, chairperson at the Kala Ghoda Association, shares that the Know Your Art initiative is helping them curate the virtual challenge that will require kids — aged between six and 12 — to put on their thinking caps and get their hands dirty over the course of three Saturdays. "The idea was to culminate the whole contest with an offline prize distribution ceremony at the festival; but now, we might do it online," she adds.
The three challenges involve book cover-designing, 3D sculpting and lantern-making, and are designed in a way to build enthusiasm for a month. For the book cover-designing contest, kids should let their imagination run wild and think of something surreal, she suggests. Prompts and guidelines for the other two challenges will be revealed closer to the respective weekends. "It's fun because all three are very different challenges. We'll most likely collect the lanterns and hang them up, and display the other entries at the prize distribution ceremony," Miller adds.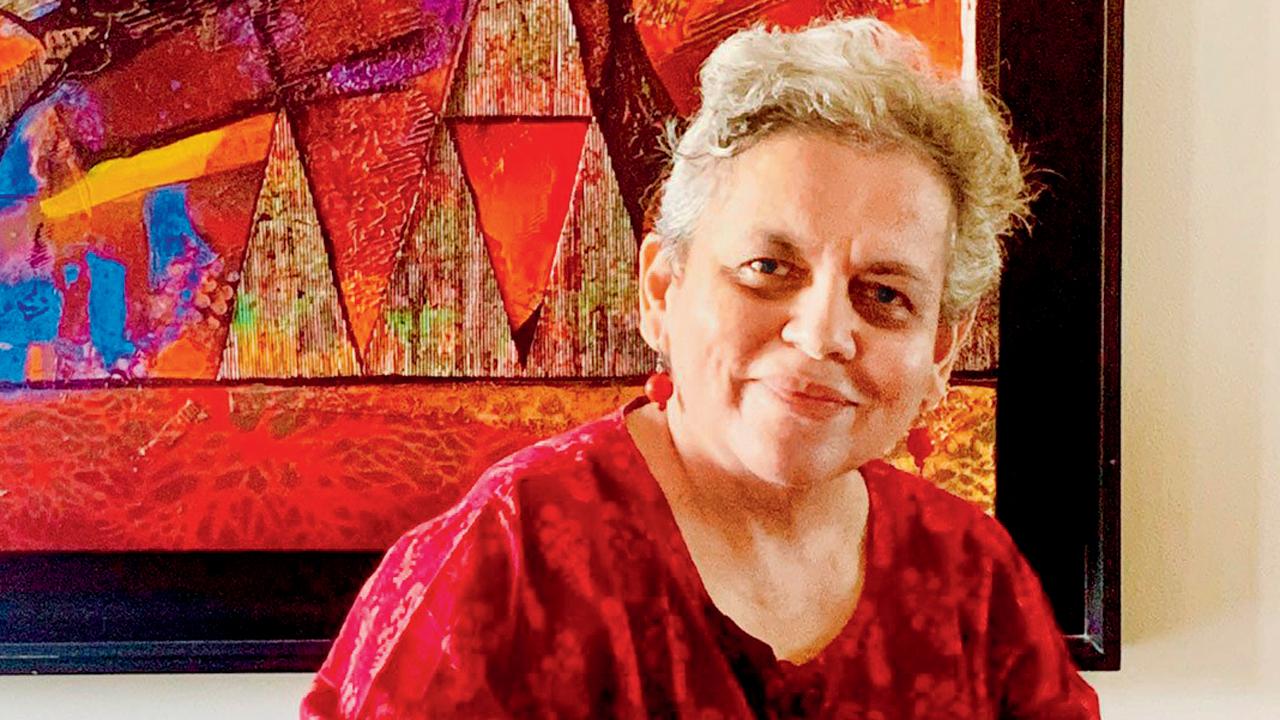 Brinda Miller
With the increase in screen time among children, the hands-on activities will offer an artsy respite for the young minds. "We would like the kids to talk about their artworks during the three Saturdays, and discuss their peers' works, too; such discussions on how one perceives art should start at an early age," asserts the artist, adding that an art bingo is in store for participants during the prize 
distribution ceremony. 
On: January 15, 22 and 29; winners' announcement on February 5
Email: contest@knowyourart.in to register by January 14
Log on to: @kgafest or @csmvsmumbai on Instagram