A podcast series by a platform that supports the arts, is developing a repository for those keen to learn about artistic practices in India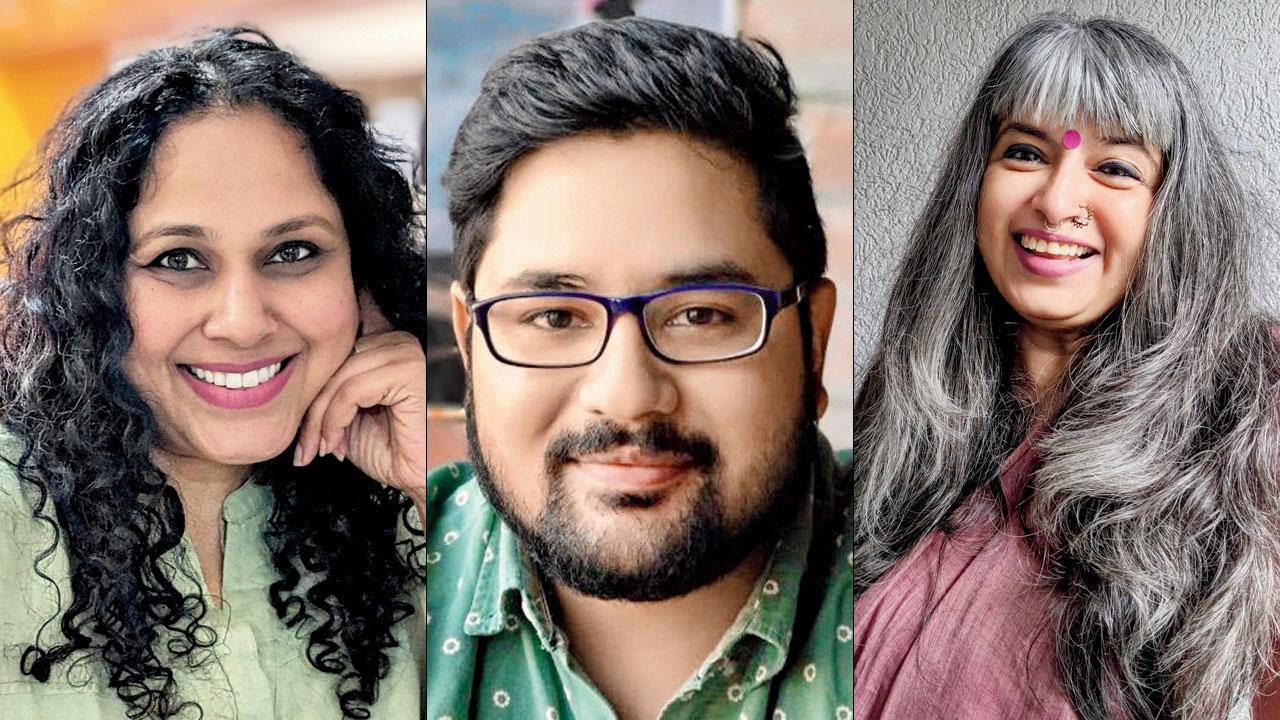 Menaka Rodriguez, Biswadeep Chakraborty (right) Arundhati Ghosh
India Foundation for the Arts (IFA) launched their new podcast, The IFA Archive Podcast, this month to reach out to a wider audience and open conversations with their grantees on their projects. The organisation has provided funding to more than 750 projects, allowing the grantees to choose the most suitable medium as the outcome of their research. Today, their projects exist in the form of books, catalogues, films, photo-archives, games, performances, exhibitions, etc. One can only imagine how challenging the process of converting these into archives would have been, and then the archives, further, into podcast episodes.
In 2015, when the organisation completed 20 successful years, the team decided to start the IFA Archives as a celebratory step. "We asked ourselves what could have a long-term impact and be of value to artistes, scholars and the general public. There was an excitement among the team to capture the history of IFA, the projects we have supported here, and what has come out of these efforts. We also wanted to make the outcome more accessible to those who would be interested in studying various artistic practices that have emerged over the last 29 years," shares Menaka Rodriguez, executive director. 
ADVERTISEMENT
"We're lucky to have got a funding from Indorama Charitable Trust for creating this, and we plan to have details of all the projects uploaded online by 2025-26," she adds. One can also visit the physical space in Bangalore, where the projects are housed. "We got to thinking: how can we curate interesting conversations around them?" This is how The IFA Archive Podcast was born.
The podcast has three episodes so far, the first one being a conversation between the former executive director Arundhati Ghosh, Rodriguez herself, and their archivist Biswadeep Chakraborty. They discuss its inception and invite listeners to follow them along on their journey. The next two episodes, 30 and 50 minutes long respectively, are conversations with scholars Rustom Bharucha and Moushumi Bhowmik. Bharucha talks about the significance of studying the performance traditions of Ramayana, in addition to its narrative traditions. Bhowmik discusses how her work on the book Women in Concert led her to visit Bangladesh and set on her journey of searching for biraho in folk music from parts of West Bengal, Bangladesh, Assam.
Both research and art are tedious processes, sometimes leading us to dead-ends, and particularly when one is looking at contemporary developments in the arts. The IFA Archive podcast comes as a gift, then, especially for scholars and artistes. With light conversations, easy to listen to while unwinding on a tiring day, travelling, or cooking a meal, the podcast seems promising so far. The episodes begin with the projects but open dialogues that are beyond them. They offer something more, something the traditional archives miss, something that both Bharucha and Bhowmick were always in search of: "the living archives" (if this writer may borrow Bharucha's own term), ever-evolving and always at the risk of being lost forever.
Log on to: Spotify or Apple Podcasts
"Exciting news! Mid-day is now on WhatsApp Channels

Subscribe today by clicking the link and stay updated with the latest news!"
Click here!