A record store has brought back the idea of listening booths at their new outlet in BKC with plans to revive the concept on a grander scale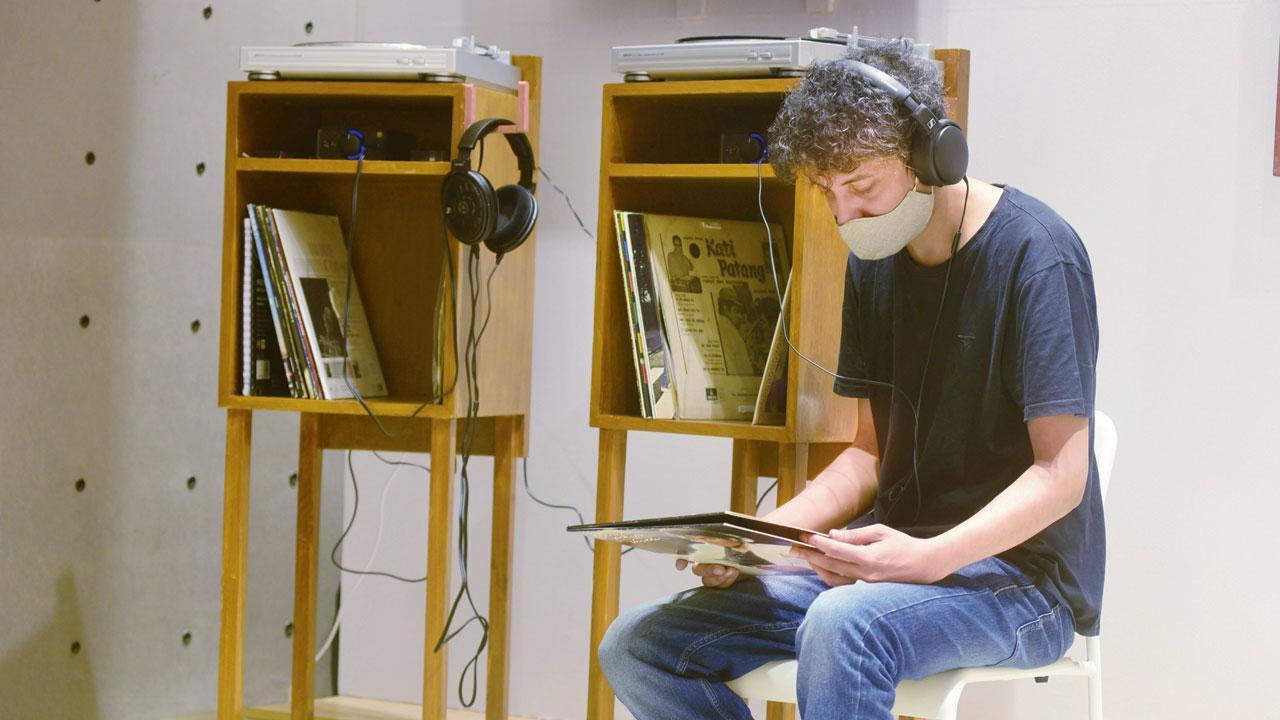 The writer at the listening station, which is sterilised once every morning for safety during the pandemic
It was like turning the clock back to the previous century, but from the newest mall in town. Last afternoon, we paid a visit to the outlet that The Revolver Club (TRC) has launched at Jio World Drive, the recently opened high-end shopping destination at BKC. The records store based originally out of Mahim has brought back the concept of listening stations at music shops in the city, last seen at Rhythm House in Kalaghoda before that iconic space shuttered nearly six years ago. Readers of a certain vintage might also remember the listening booths at such erstwhile franchises as Planet M and Music World. But those worked on compact discs, before the digital age rendered CDs a relic from a bygone era. Here, at TRC, the two listening booths consist of turntables that play LPs, in keeping with the ethos of the brand.
We picked Michael Jackson's Thriller from options that ranged from The Beatles's Abbey Road to the Kati Patang soundtrack. A helpful attendant started the record for us, and the familiar scratching sound of LPs as the dial dropped brought about a wave of nostalgia. Then, the introductory bass line in Wanna be startin' something kicked in to start a party in our ears, even as we sat on a white stool next to the turntable that's sterilised at 9 am every morning according to the mall's pandemic regulations, and for a while, we were lost to the rest of the world.
ADVERTISEMENT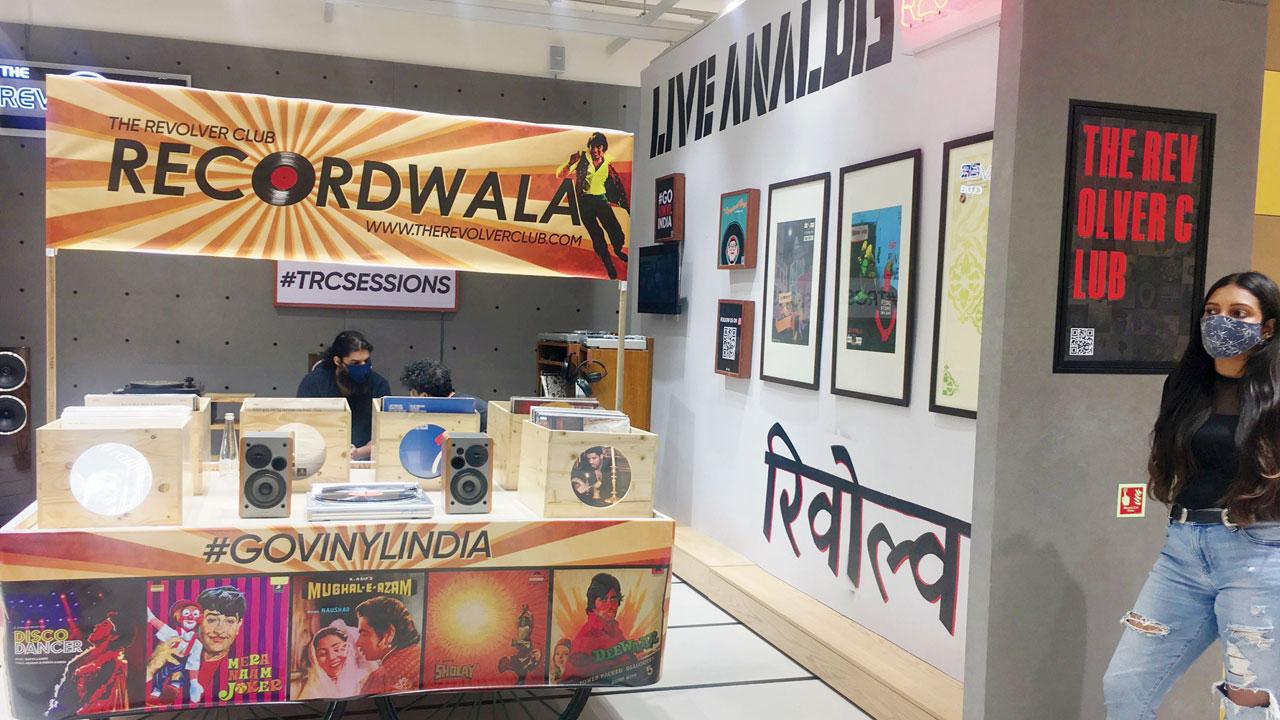 The Revolver Club's outlet at Jio World Drive in BKC is fashioned like a pop-up store with a thela that contains vinyls. Pics/Atul Kamble
There really is no better way to purchase a record than actually trying out the music before making the buy, and Jude de Souza, TRC's owner, told us a bit about the grand plans he has when it comes to ensuring that listening stations make a proper comeback in Mumbai. "I want to set them up at independent coffee shops, bookstores and design-oriented places, where there is a fundamental overlap between music enthusiasts and an artsy type of crowd. It will be a no-obligation thing; I am not looking to make sales. I just want people to know that hey, records exist and this is what they sound like," he said.
Continuing to elaborate on his plans, de Souza also revealed that he is going to rechristen the original Mahim store as a record store-cum-coffee bar. "It's going to be about heading there, putting on a set of headphones at the listening booths, hearing a bunch of records and drinking a cup of coffee. It's about bringing a sense of slowness back to music," he explained.
All of this honestly sounds wonderful especially at a time when streaming platforms have taken the sheen off albums, hooking a younger generation on to playlists with disparate tracks. De Souza told us about the concept of 'active listening sessions' that exists in the West, where venues get a high-end system and select seminal records that people listen to in silence, with their phones being confiscated at the point of entry. "It's something that makes a lot of people uncomfortable because concentration spans have obviously gone down. But it's still something that I want to start here, where I tell people, 'Boss, give me your phone and now you're going to listen to this whole album for an hour.' And then let's see what happens, I don't know yet. Maybe people will say, 'I can't handle this; I need to leave.'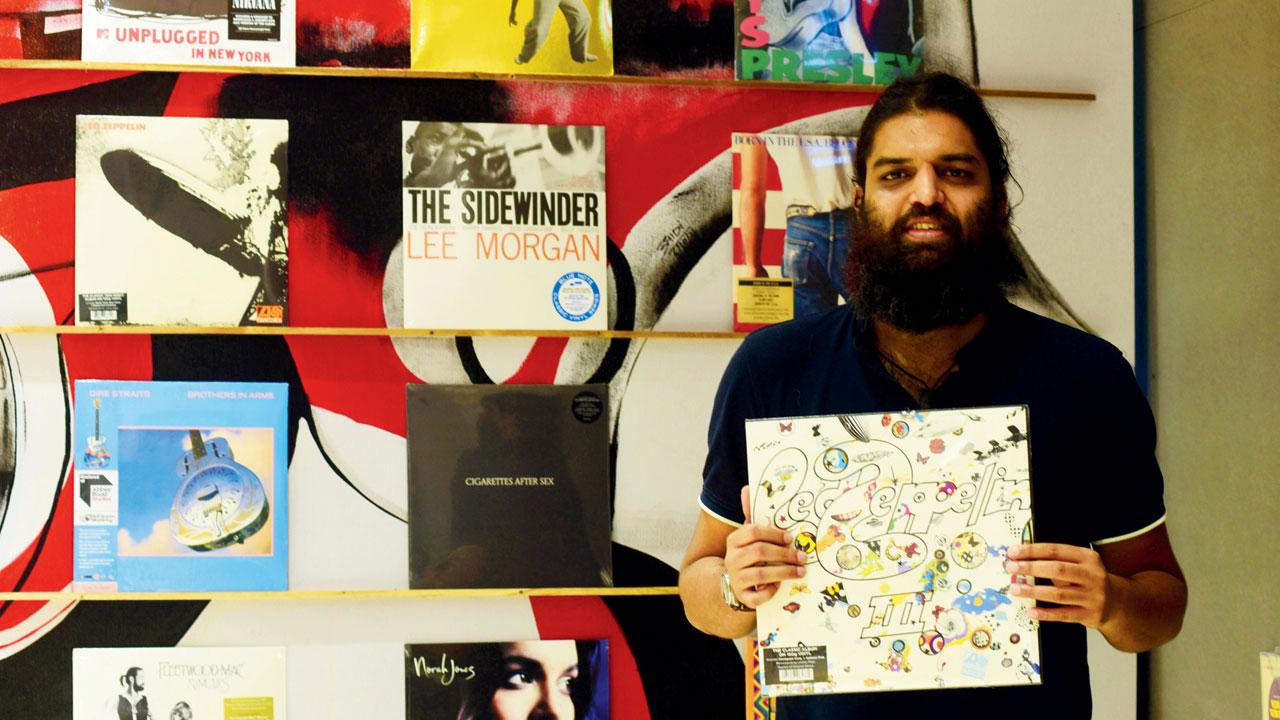 Jude de Souza
Maybe they will say, 'Hey, I finally listened to an album after a while.' I myself am an album guy, and what a lot of people don't understand is that an album is what the artiste intended. So if you really like a musician, it's in your best interest to listen to the music the way he or she envisioned it to be," he felt, echoing our thoughts because we, too, believe that listening to a full record is like going on a journey that sometimes takes you to places that you never imagined can exist. All you have to do is hop on for the ride.
Time: 11 am to 10 pm
At: The Revolver Club, Jio World Drive, Maker Maxity, BKC
Log on to: @therevolverclub on Instagram
Call: 9833182255
"Exciting news! Mid-day is now on WhatsApp Channels

Subscribe today by clicking the link and stay updated with the latest news!"
Click here!