A new exhibition for kids introduces them to the idea of infinity while encouraging them to study our closest celestial member the Moon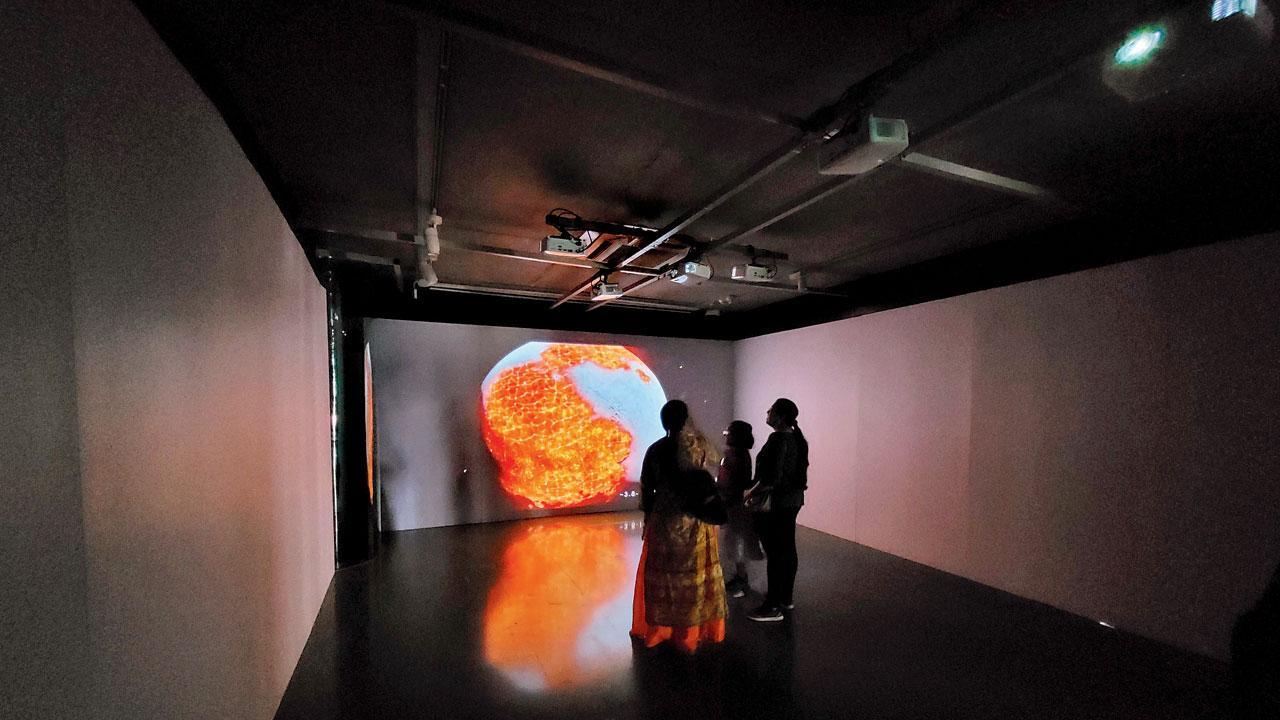 A kid along with their parents take note of the audio-visual inputs
The Children's Museum at Chhatrapati Shivaji Maharaj Vastu Sangrahalaya recently opened Aboard the Spaceship — a display that takes children back in time to explain how science and technology were implemented in due course to understand the secrets of nature. This writer was greeted towards the section by attractive satellite and cosmonaut models on display. While tweens these days are more familiar with National Aeronautics and Space Administration (NASA), they are not too excited about Indian Space Research Organisation (ISRO). CSMVS's conceptualisers identified this gap as a result of limited knowledge about ISRO, resulting in this exhibition.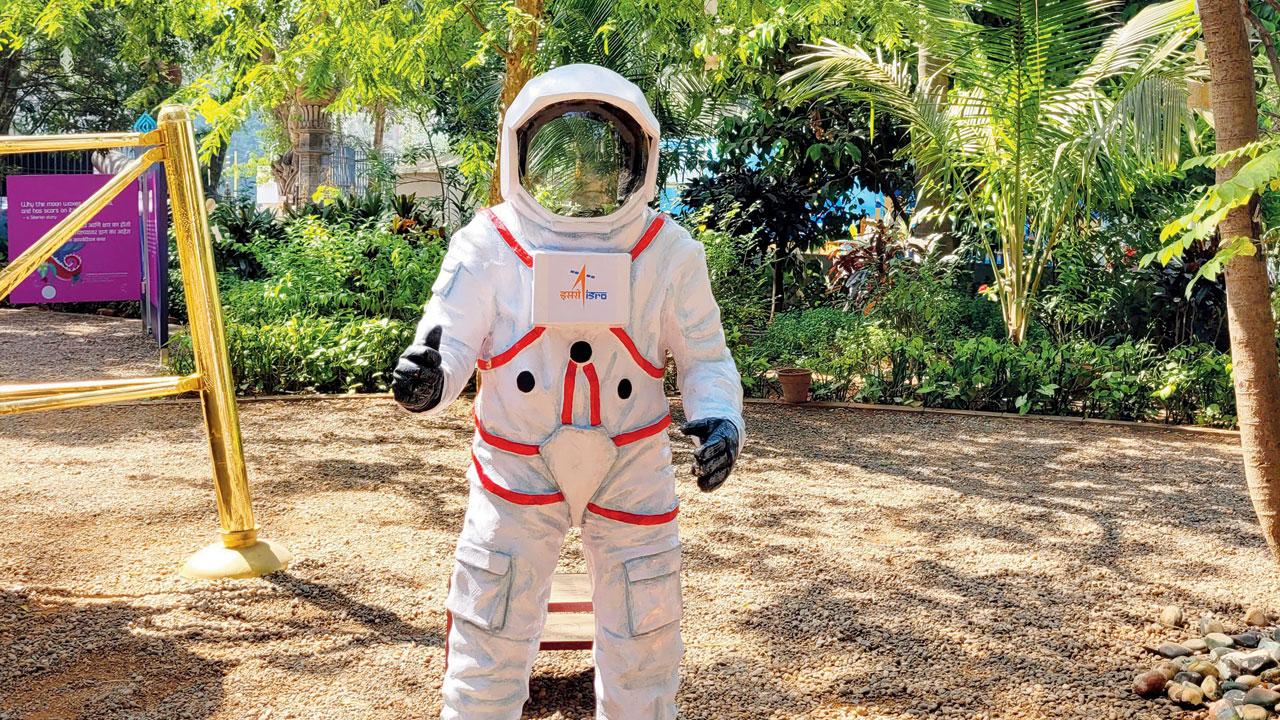 An astronaut model
While the interiors of the gallery are dark and cold, drawing a viewer's attention to the audio-visual experience, the garden area leading to the museum is bright and inspiring. The theme for the display follows you in the form of arty reminders by the kerb. This writer chatted with a tween from Kalyan who was leafing through the big Book of Reviews placed for visitors' perusal. There's also a glossary of space terms hoisted on huge placards. From words such as black hole, exoplanet and nebula, to solar flare and supernova, children can learn about a range of concepts. Once inside, we gaze at the satellite launch vehicles, GSLV MKIII, GSLV MKII, PSLV and Gaganyaan. We suggest children sign up for guided tours to learn about the heroic tales behind them. The enclosed portion around  the tree sports space debris. We wonder if these are parts that didn't spark joy for some astronauts.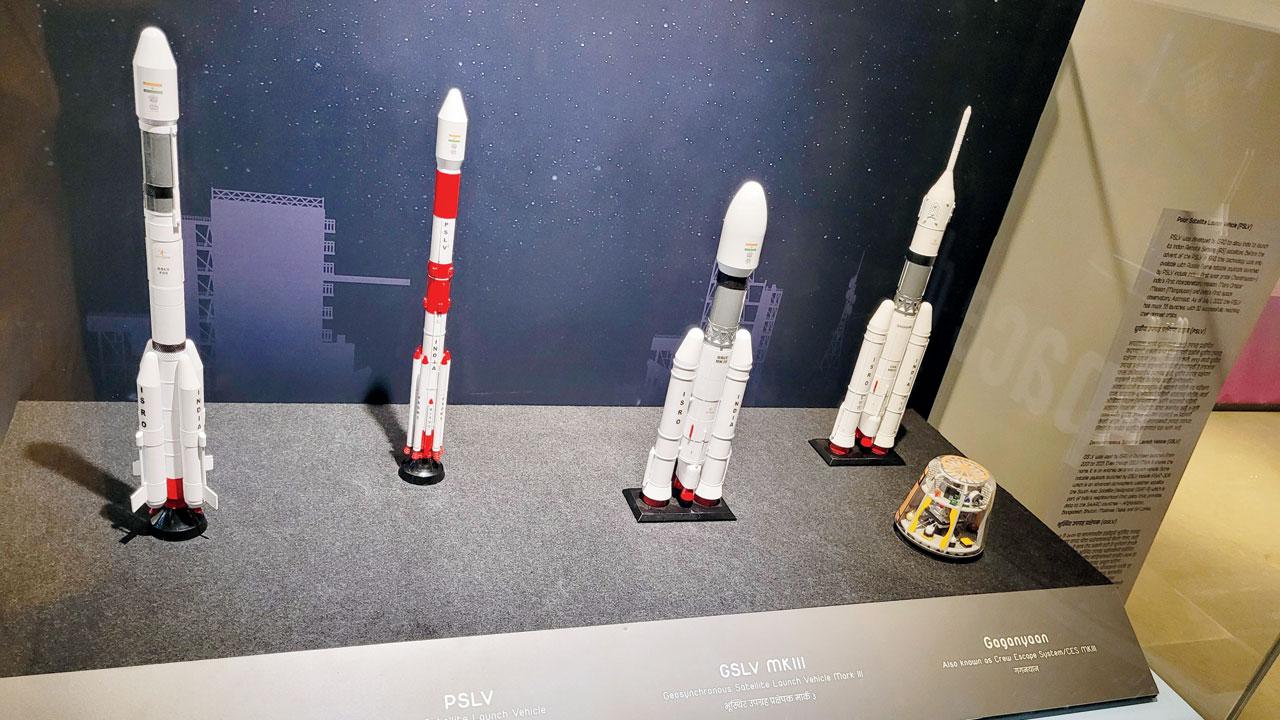 GSLV MKII, PSLV, GSLV MKIII, and Gaganyaan. Pics/Sammohinee Ghosh
Much of the exhibition is also about connecting dots across museum buildings. Over the years, the museum inventory has gathered a lot of interesting exhibits that throw light on the Moon. With a cue about the satellite from this exhibition, kids are taken to observe these objects in other sections, where Moon mascots guide them. While we enjoyed our short trip into space, we think the immersive experience will engage children from five years and upwards.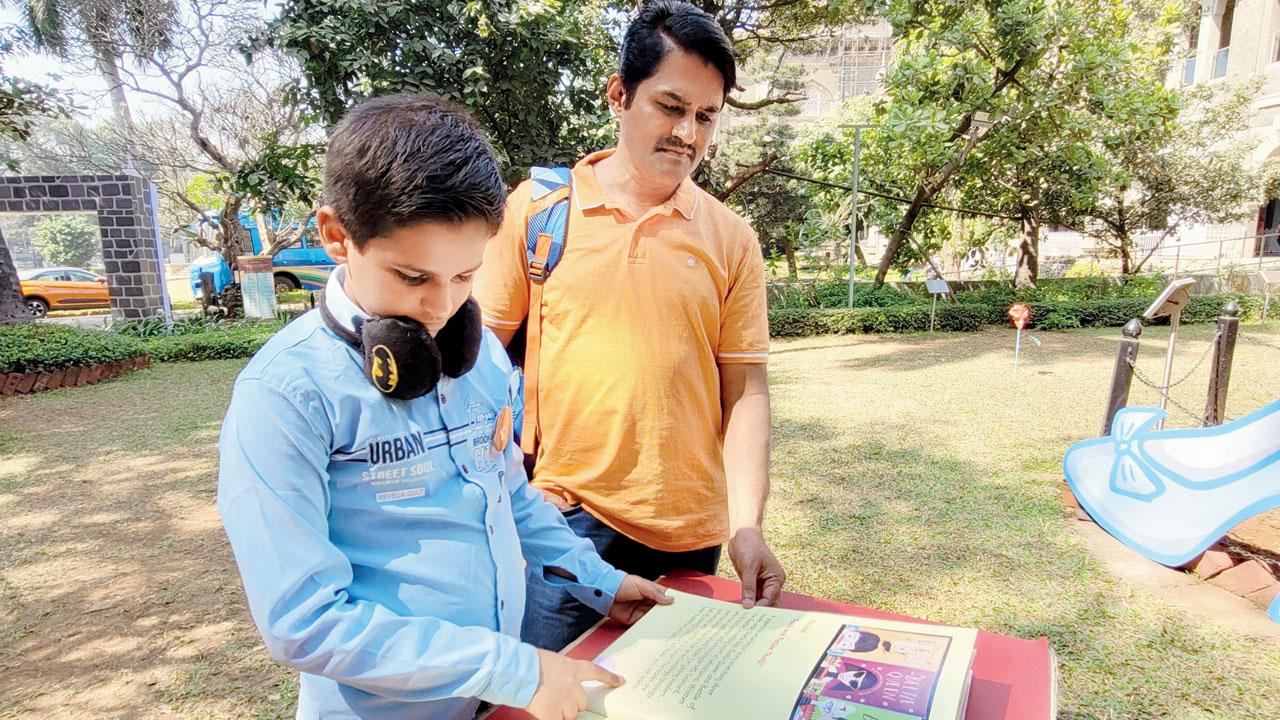 A young boy from Kalyan flips through the Book of Reviews in the garden leading up to the Children's Museum
Age Group: Two to 18 years 
At: CSMVS Children's Museum, Kala Ghoda, Fort
Till: May; 11.30 am onwards
Log on to: csmvs.in