A new play celebrates the life and work of the popular poet and lyricist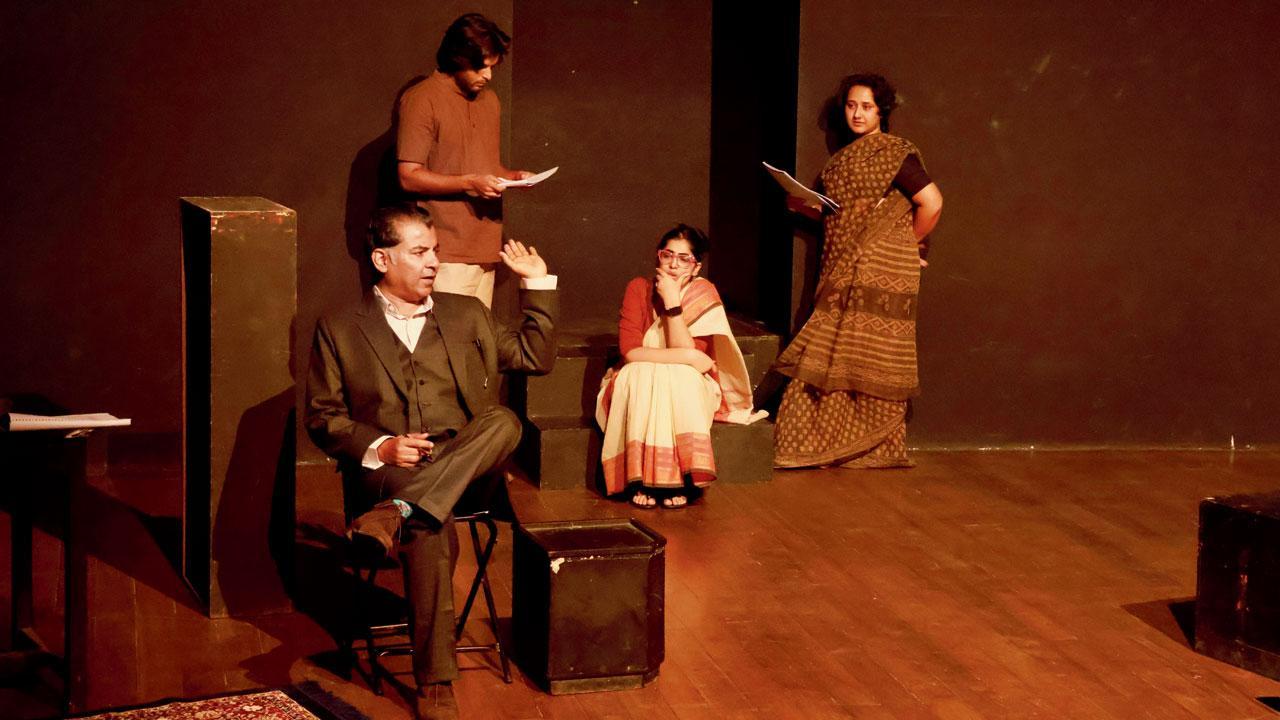 Mein Pal Do Pal Ka Shayar Hoon will premiere in the city. Pics courtesy/Abbas M Rizvi
Listen to this article
This new play in Mumbai celebrates the life and work of Urdu poet Sahir Ludhianvi
x
From Guru Dutt performing the melancholic, Yeh duniya agar mil bhi jaaye toh kya hai or Amitabh Bachchan singing the romantic Kabhi kabhi mere dil mein khayal aata hai, who can forget the soulful lyrics that made the music of the 1960s and 70s iconic. The common thread that weaves these beautiful songs is that they were written by lyricist and Urdu poet, Sahir Ludhianvi.
Directed by Danish Husain and co-written by Mir Ali Husain and Himanshu Bajpai, The Hoshruba Repertory's new play, Main Pal Do Pal Ka Shayar Hoon, will offer a glimpse into the works, times, and the journey of this legendary artist. "Everything about Sahir Ludhianvi's life attracted me. His birth, childhood, his emergence on to the literary scene as a young Urdu poet, his days of struggle in Bombay, what happened when he became a star, how he stood up against the powers, his decline and final days. His story is fascinating," believes Danish Husain, founder of The Hoshruba Repertory, in between rehearsals for their upcoming festival. Husain will also perform in the play alongside actor Vrinda Vaid.
ADVERTISEMENT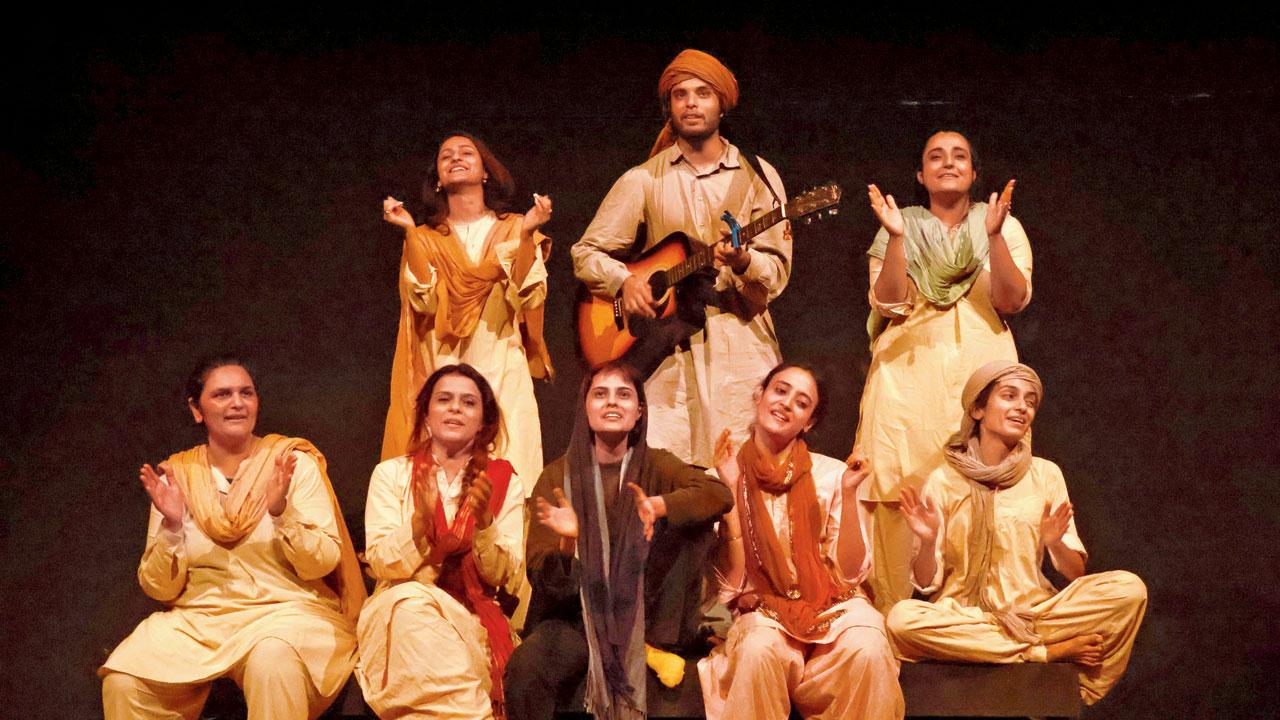 Ek Punjab Ye Bhi
"Sahir has been an enigmatic figure; we have all grown up loving his songs and poetry. I had to premiere a new play for the festival, and was looking for a subject. I received a call from Amita Talwar, who runs an NGO called Art For Causes in Hyderabad. She is a connoisseur of literature and had requested scholar, academic and screenplay writer Mir Ali Husain to write a script on Sahir. I read the script, loved it and felt it could be adapted for stage. Mir had written the script in first person with Sahir talking and I thought I could add a character to the play who can speak in the third person. I had seen Himanshu Bajpai's work, Dastan-e-Sahir. I reached out to him about this script, and my idea to fuse two plays into a unified work. Both were gracious and lent me their scripts; they also gave me the creative freedom to introduce changes," reveals Husain.
Music by Shantanu Herlekar, is an integral part of this 100-minute-long play. A disciple of Shubha Mudgal, Herlekar's songs will be interspersed with storytelling. "There is a poem by Sahir that he will perform at the beginning of the play. This was composed by Aneesh Pradhanji and originally performed by Shubha Mudgalji. The musicians are integral part to the performance as part-actors who will emote dialogues, and also narrate throughout. It will be a studio set-up, like in the 1960s and '70s, when musicians would record songs.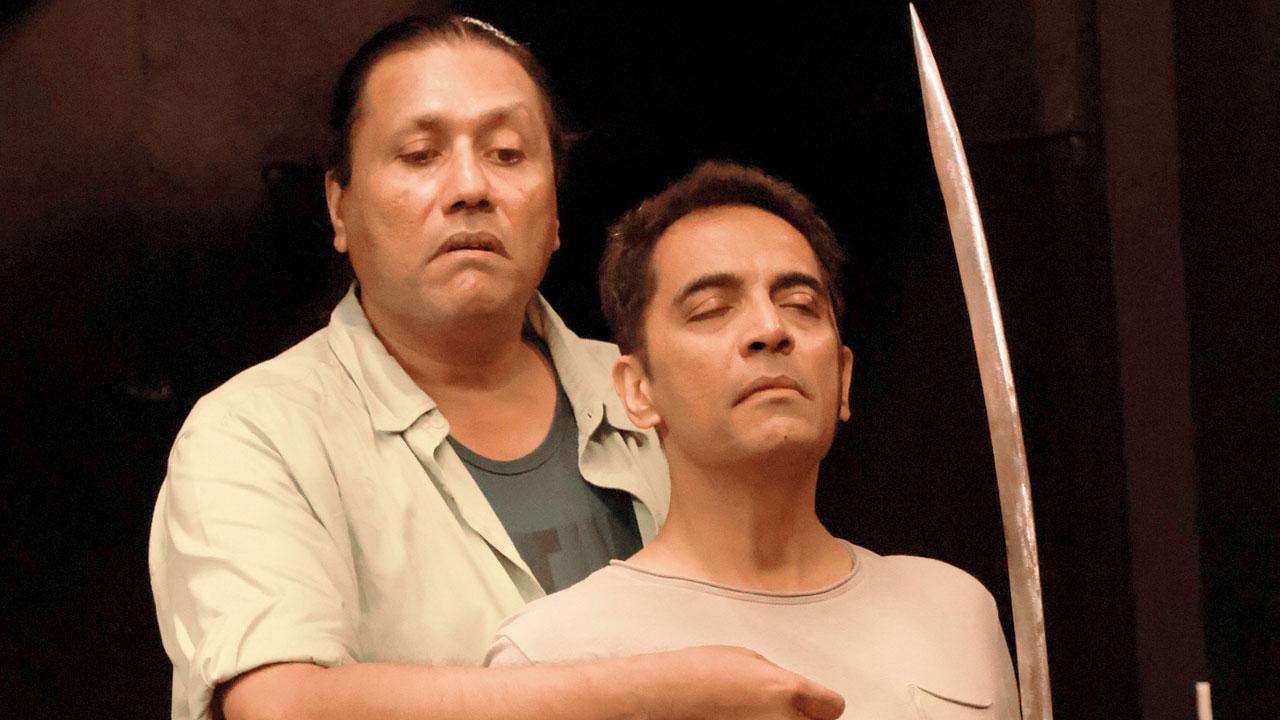 Moments from Guards at the Taj 
The story will keep moving between the Sahir on stage speaking about his life and the conversations with the musician," reveals Husain. "The different voices, musicians, and singers will make it a more composite play. Sahir's words are relevant even today. When we act out his lines on stage they sound prophetic, far from the words of a man who died 40 years ago. After watching this play, if more people decide to read extensively about him and his works, and listen to his songs, it will be a triumph for me," Husain signs off.
On: September 12 to 17 (Main Pal Do Pal Ka Shayar will be staged on September 17); 5 pm and 8 pm
At: Prithvi Theatre, 20, Juhu Church Road, Janki Kutir, Juhu.
Call: 26149546
Log on to: bookmyshow.com
Cost: Rs 500 onwards
Also showing
The six-play annual festival by the Hoshruba Repertory Festival also features: 
>> Chinese Coffee, a tragicomedy, is an adaption of Ira Lewis's iconic play that opened on Broadway in 1992 with Al Pacino and Ben Gazzara as leads. It casts Vrajesh Hirjee, Naved Aslam and Danish Husain in the lead roles.
>> Qissa Urdu Ki Aakhri Kitaab Ka is a satire based on Ibne Insha's (1927-1978) classic text Urdu Ki Aakhri Kitaab.
>> Ek Punjab Ye Bhi, based on four short stories by Ali Akbar Natiq. Natiq is often called the modern day Manto. His stories set in the West of Punjab highlight issues such as patriarchy, religious superstition and misogyny.  
>> Guards at the Taj is a multiple award-winning play written by Rajeev Joseph, and features Vrajesh Hirjee and Joy Fernandes.
>> In Qissebaazi, Danish Husain will perform Indian folktales along with Tushar Kadam on percussion in Dastangoi style.
"Exciting news! Mid-day is now on WhatsApp Channels

Subscribe today by clicking the link and stay updated with the latest news!"
Click here!