To celebrate their seventh anniversary, Bharatiya Digital Party's latest merchandise offers good laughs and cool styles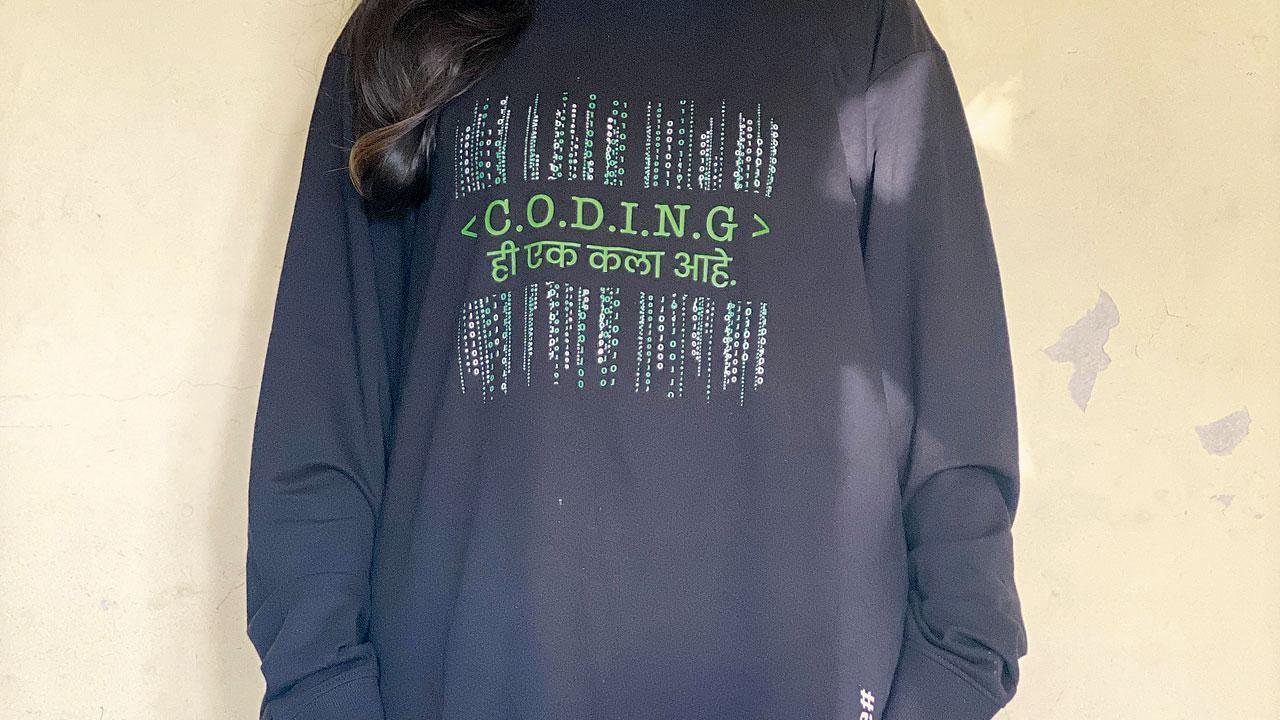 Representative Image
I am there, why to fear?" This writer has often overheard this line uttered in public conversations. In our quest to explore its origins, we stumbled upon Bharatiya Digital Party (BhaDiPa), a Marathi YouTube channel,  a few years ago. We were instantly addicted to their brand of humour.
To celebrate their seventh anniversary, they have re-launched their original merchandise comprising witty t-shirts, masks, tote bags and more. We were keen to include some of their trademark humour to our wardrobe, and ordered a black sweatshirt. 
ADVERTISEMENT
It arrived four days later, packed in a neat box. The soft cotton fabric and styling is ideal for casual wear and comfortable even in the high mercury levels. It was accompanied with a printed postcard with a witty poem, or prem patra (love letter) as the BhaDiPa team calls it. 
As we side-eye passers-by reading the Devanagari one-liner on our sweatshirt: Coding hi ek kala aahe (coding is an art), it made us realise that we were not the only ones amused. The quirky prints available across laptop skins, stickers, tshirts,  prints, Gandhi-styled caps, hoodies, masks and other  accessories — tote bags, travel tags, sippers, diaries and phone covers — give us plenty of reason to revisit the site.
Log on to: merchgarage.com