Take your pick from our guide to Halloween-themed parties and F&B events in the city for a taste of the supernatural
File pic
The heat is on
A city eatery quite literally has a hot challenge for patrons. It has organised The Bhoot Challenge on Halloween, where guests will have to finish an eight-inch pizza in four minutes. The catch is that the topping will feature a sauce made from bhoot jolokia, one of the hottest chillies in the world. Not just that, it will have green chillies and chilli flakes as well, and if participants are able to finish the pizza in under four minutes, they will then have to sit still for another four minutes without any water to soothe their palate. Winners get a gift hamper and free pizzas for a month. Needless to say, this one's not for the faint-hearted.
On 11 am to 12 am 
At 1441 Pizzeria, Andheri and Kala Ghoda outlets. 
Call 8655021441 
Cost Rs 395
First up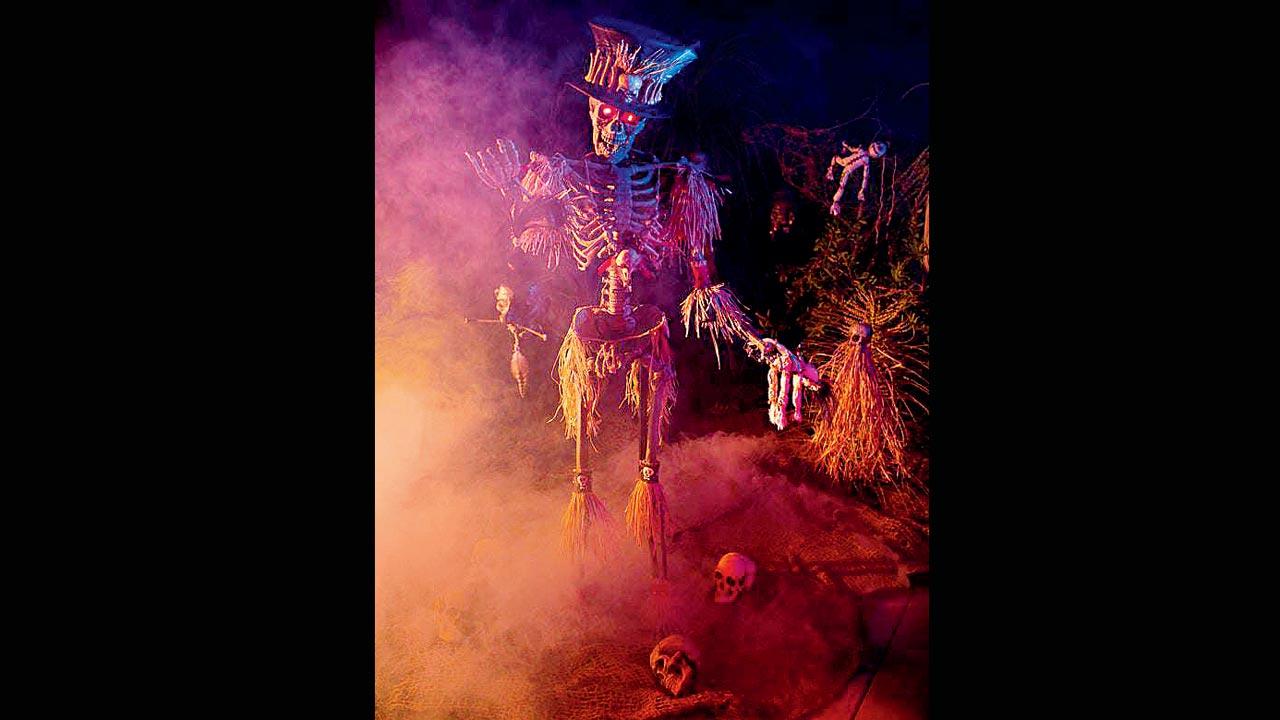 The first Halloween event to be hosted by Café Panama is set in the world of foreign and frightening horrors waiting to unfold. Enjoy drinks from a special menu, with an impressive roster of live musical performances and entertainment. Down a few Halloween shots as the night progresses into a decadent party atmosphere.
On October 30, 9 pm 
At Café Panama, Mathuradas Mill Compound, Lower Parel. 
Call 9988214444
Games people play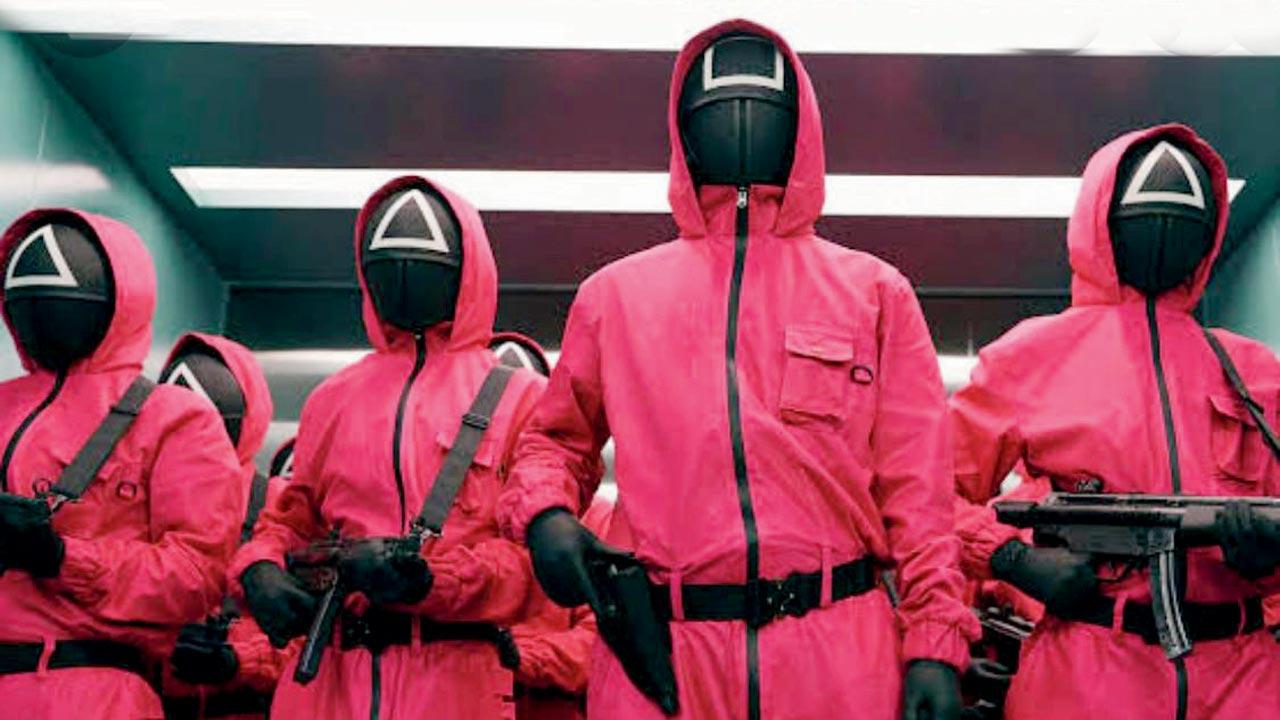 Get transported to the world of Squid Game, the web series that's all the rage at present. A Lower Parel venue will transform its space, themed on the show. Servers will be dressed in the jumpsuits typical to Squid Game, while patrons will be handed stamps and cards that also feature in it. There will also be pink coffins and a 12-foot replica of a doll that is in the series. The special menu will be theme-driven, with games to participate in, including a Dalgona cookie challenge where you will have to break a cookie using a needle.
On October 29 to 31, 11 am to 12 am 
At The Game Palacio, Krystal Building 206, below Hakkasan, Waterfield Road, Bandra West. 
Call 7208862231 
Cost Rs 5,000
Stylishly spooky
Spend Halloween in style at this eatery that is inviting patrons to step into the world of the supernatural this weekend. The themed décor at the restaurant will include spider webs, witches' cauldrons and tombstones, while the music will be suitably spooky as well. There is even a kids' corner where children can take part in activities like colouring and candle-making. The F&B on offer is also themed on the occasion, with drinks that are named skeleton, green ghost and headless horseman.
On October 31, 12.30 pm to 4 pm 
At Seven Kitchens, St Regis, 62, Senapati Bapat Marg, Lower Parel. "
Call 61628000 
Cost Rs 3,300 onwards 
Sweet escape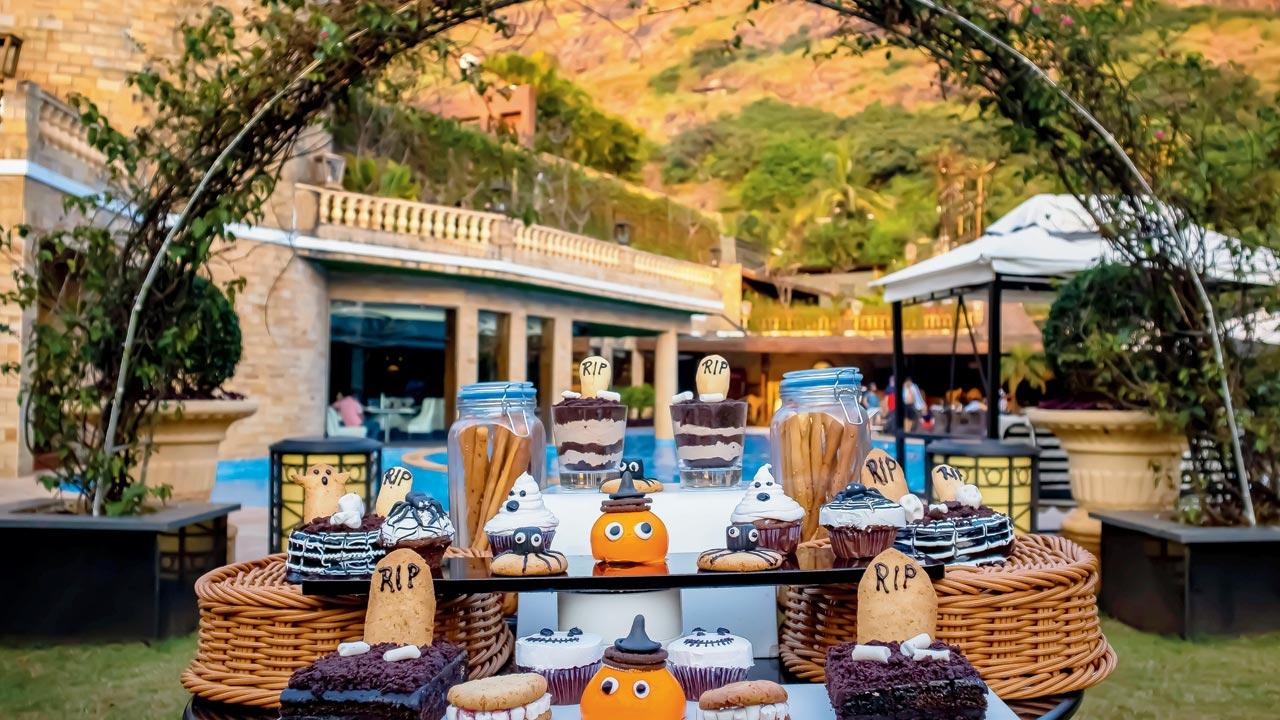 If you're looking for a quick weekend getaway without losing out on the Halloween spirit, head to this café in Lonavala that has you covered. They are laying out a special brunch that features Halloween-themed desserts including macarons, cupcakes, mousses and pastries. 
On October 31, 12.30 pm to 4 pm 
At Café 24, Della Resorts, Lonavala. 
Call 180030007440 
Cost Rs 1,999 onwards
Ball of a time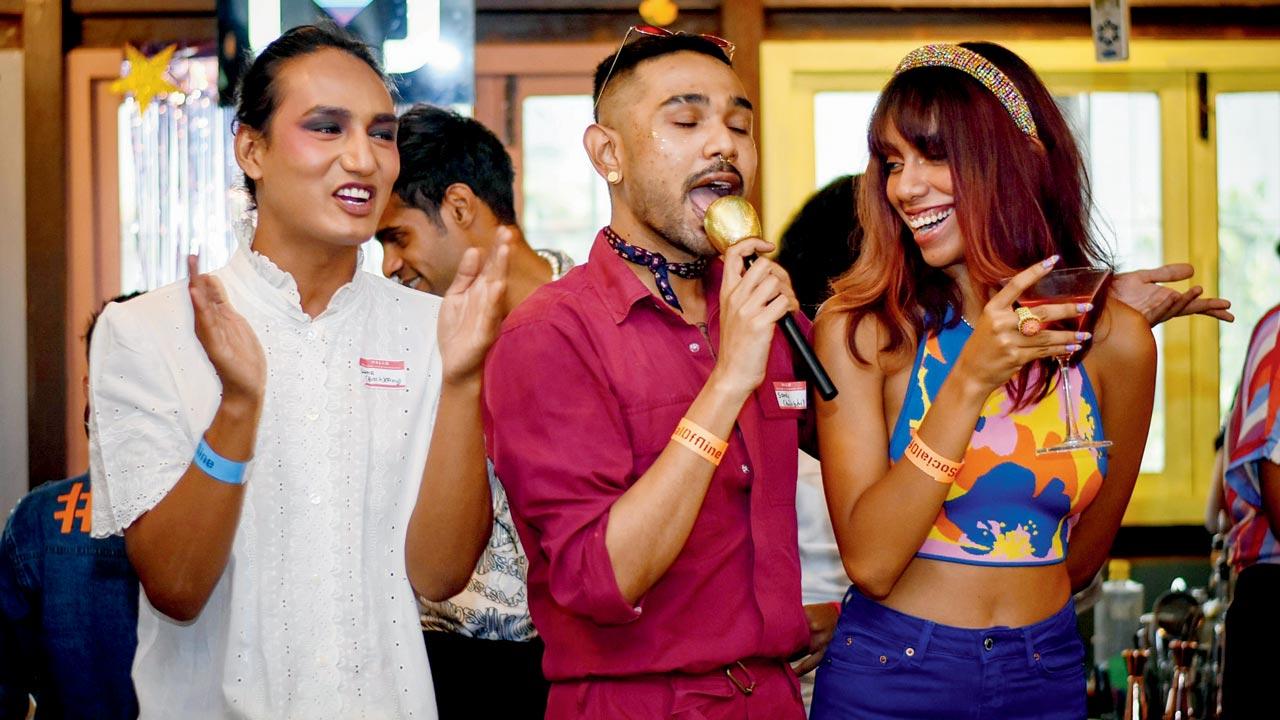 The event aims to create a conversation around gender issues
"Our idea is to introduce drag culture in the country, and create a space for all identities to explore themselves under one roof," shares Gurleen Arora, co-founder of The Gay Gaze Bombay, adding that an event they are organising will not just explore their own identities but help educate attendees about drag as well as Halloween's connection with the queer community. "It creates a conversation around gender. Halloween has been an integral part of queer culture since the early 1930s and '40s. We hope to break the taboo associated with drag."
Attendees will be able to groove to live gigs by drag kings and queens including Glorious Luna, SALAURA and Mx.Stallion. The event also features tarot card readings and DJ performances. "Our spaces have always been all-inclusive. We put a premium on bringing communities together," shares Vivek Dudani, programming head, Social and AntiSocial. "Our aim is to highlight the most unique voices and events that promote inclusivity. This is our attempt towards supporting innovative collaborations and a healthy exchange of ideas," he adds.
The audience will also get to interact with drag kings and queens, and perform themselves if they wish to. "We pride ourselves in bringing forth free expression of thought and action. We will have a wall of history where attendees will be made aware about its [drag's] progression over time," concludes Arora.
On October 29, 5 pm onwards
At antiSOCIAL, Lower Parel.
Log On to  instamojo.com
Cost Rs 500