As the world observed World Sleep Day on March 17, we have curated a list of useful podcasts that may help with practical solutions to wind down at night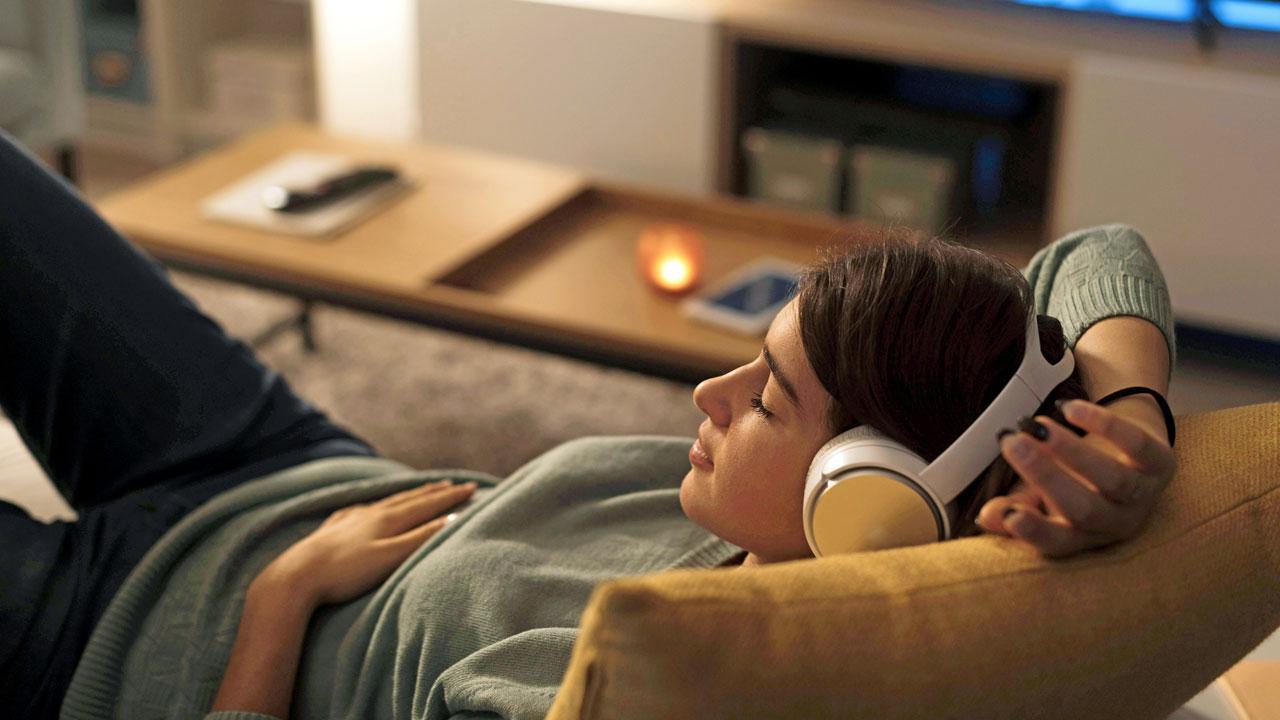 Lack of sleep can affect human health in an adverse way. Representation pic
A good day begins with a good night's sleep. That is something this writer's grandmother always said. And, as we grow up in a fast-paced world where things change in the blink of an eyelid, the importance of a rested night's sleep becomes even more critical. As we celebrated World Sleep Day on March 17, we look at how, amid the commotion and bustle of the city, sleep has become more of a luxury than a necessity. Here are a few podcasts that could make the journey to a peaceful night easier.
>> Sleep with me
ADVERTISEMENT
When he started it in 2013, Drew Ackerman probably did not have a clue that his podcast, initiated with the simple aim to help one to sleep soundly, would become a global obsession. One of the most popular sleep podcasts, Sleep with me literally bores you to snooze. This bi-weekly session compiles silly stories narrated in the most mundane manner and added with lullaby-like commercial jingles to distract and relax the brain. 
Log on to: sleepwithme.com, Apple podcast, Spotify and YouTube
>> Nothing much happens
This podcast by yoga and meditation teacher Kathryn Nicolai is exactly what the title suggests. It consists of 30-minute-long short stories, where nothing much happens. These bed-time stories don't have a pacey vibe with nothing heart-racing enough to drive sleep away.
Log on to: Apple podcast and Spotify
>> Tracks to relax
Nothing is better than meditation before hitting the bed. Hosted by Alan Crossley, the podcast has meditative music and powerful affirmations that lull the listeners to sleep with a positive mindset.
Log on to: trackstorelax.com, Apple podcast and Spotify
>> Slow radio
Ever wondered why those slow and academic documentaries shown in school were always the best sleep-inducers? We don't exactly know the reason but BBC 
Radio's Slow Radio podcast uses this formula to help their listeners to drift off. These are slow field recordings, like Bells of Venice added with calming music.
Log on to: bbc.co.uk, Apple podcast, Spotify
>> Goodnight, world!
While we agree that adults have trouble sleeping peacefully, who says kids do not face the same issue. This collaboration between Headspace Studio and Sesame Street, brings some of its most famous characters such as BigBird and the Count to narrate soothing stories help kids get a good night's sleep.
Log on to: goodnight-world.simplecast.com, Apple podcast and Spotify