A pre-teen from Thane coasts along the opulent histories of India through a podcast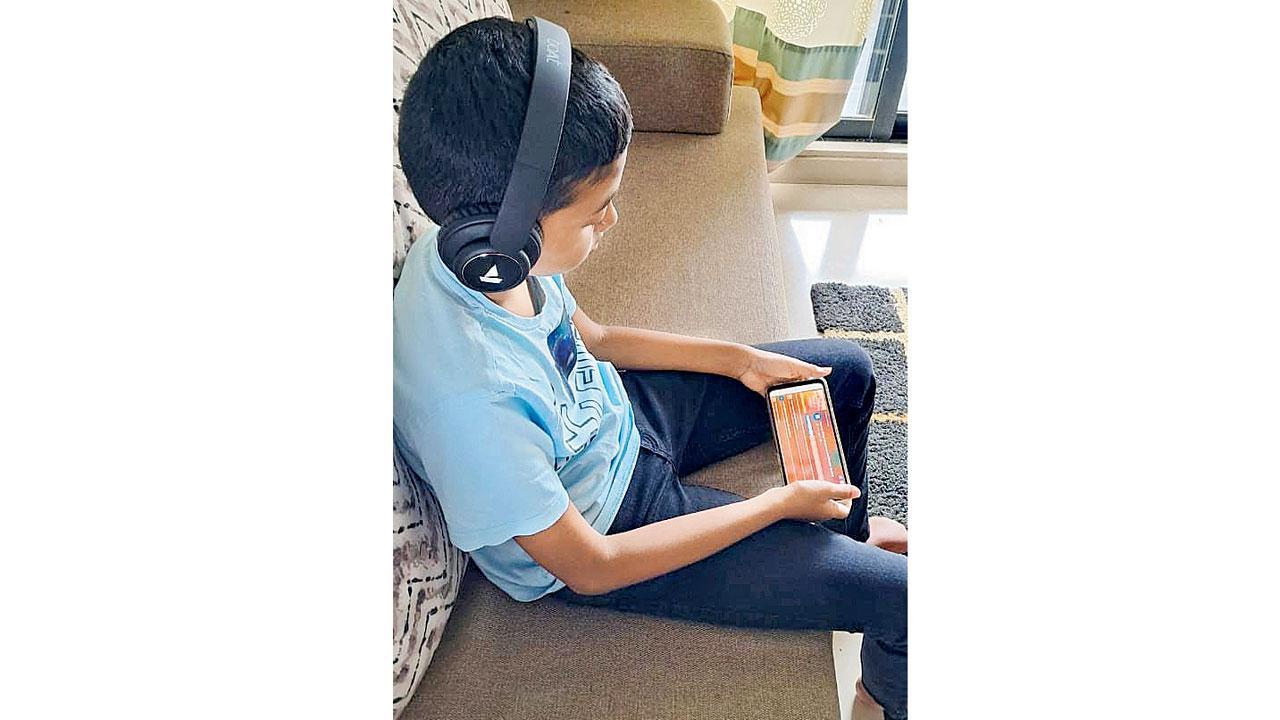 Druv Minesh Raja listens to the podcast
As children, we have all been entranced by heroic exploits. They cheer us on while providing us with bay windows into personal improvement. Over time, the pursuit of such ideals leads us on to other kinds of doughty adventures. Druv Minesh Raja, a 12-year-old who enjoys playing football as much as he loves reading, channels his interest in war and action videos through comic art. He prefers to call it "time-pass" but admits his liking for realising valour on paper. "The heroic action in World War 2 films and videos intrigues me. It inspires me to draw, and seek new experiences," he shares.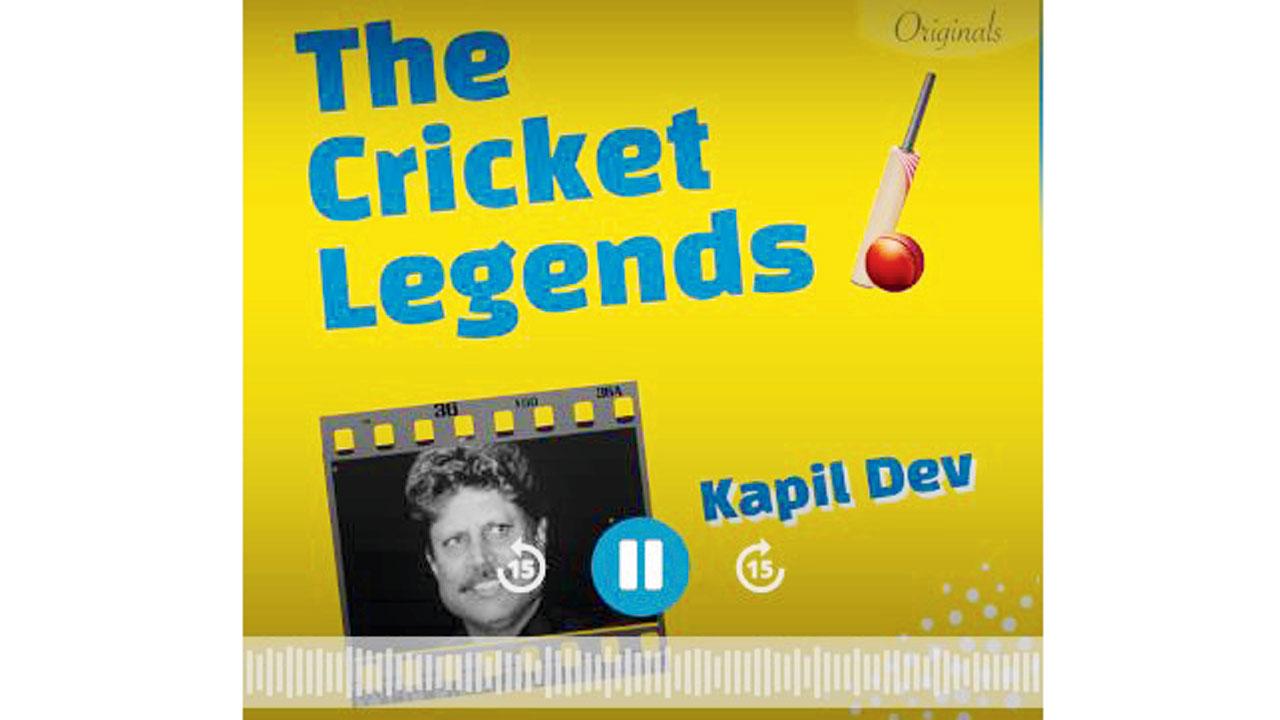 Druv would like to recommend the Cricket Legends segment to friends
ADVERTISEMENT
Having learned of his inclination for all things new, we introduce him to Trunks N Wheels — a podcast that takes young listeners on a journey through historic and cultural places across the Subcontinent. An offering by the children's interactive platform, Chimes Radio, the audio series helps kids understand India's diverse culture through its tangible heritage. "It felt as if the places are being introduced by a keen guide who wanted us to learn about the country's riches. The podcaster also draws wonderful connections. Some historical facts made me want to visit the locations," Druv notes.
The pre-teen chooses the Kalpeni Islands in Lakshadweep, Howrah Bridge in Andaman and Nicobar Islands, and White Town in Puducherry  as his favourite episodes. "Who would have thought that there are two Howrah Bridges in the country? I only knew about the one in Kolkata. Learning about such rarities piqued my interest," he adds. Given a chance, the seventh-grader would recommend the show to his friends. He's also keen to explore other offerings of the platform — audio classrooms, the history of a day, stories about scientists and inventors, and stories about cricket legends, among other topics.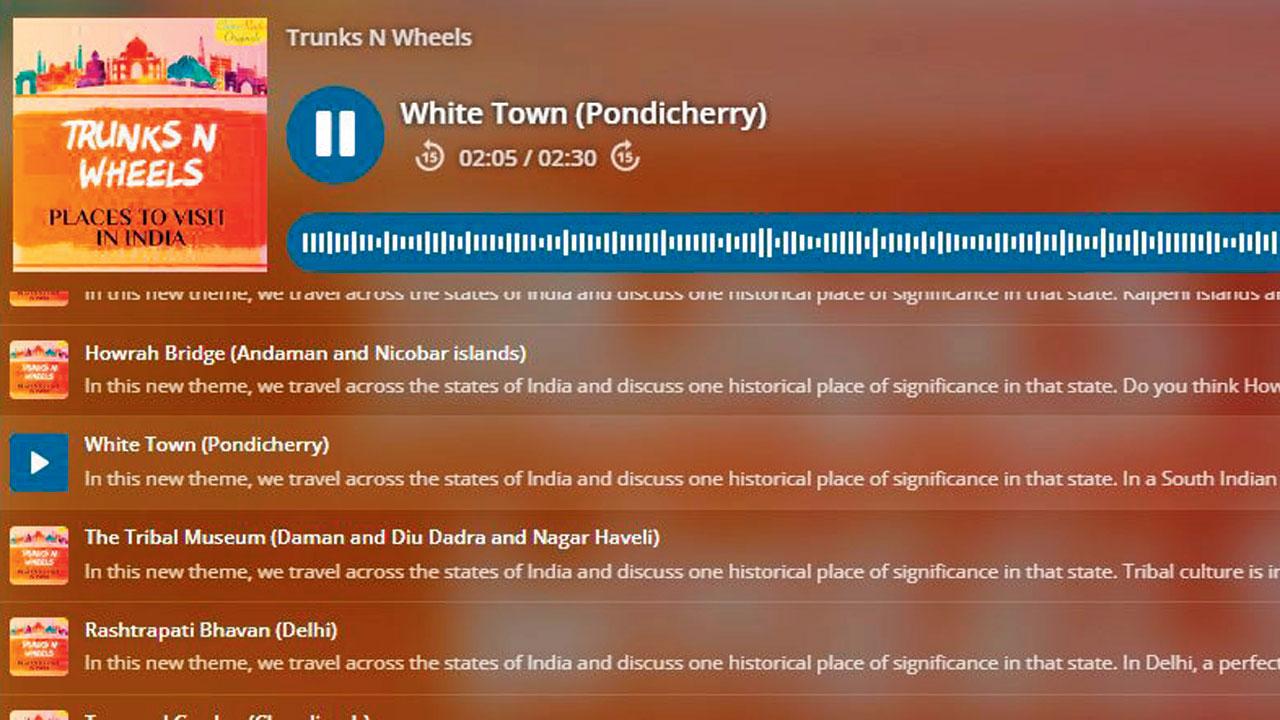 While we are glad to have Druv covered for entertainment during the next long weekend, his mother, Rosilian Raja, adds, "The platform ensures that screen-time is reduced and the child's developmental and learning abilities are also improved."
Trunks n wheels  Places to visit in India 
Age group: Six to 12 years
Type: Podcast 
Price: Free
Rating: 3/4
Log on to: chimesradio.com
"Exciting news! Mid-day is now on WhatsApp Channels

Subscribe today by clicking the link and stay updated with the latest news!"
Click here! Have you seen more younger people suffering from heart attacks?