Girish Karnad's play about the fall of the Vijayanagara empire will come to life in the city in the form of a spectacular production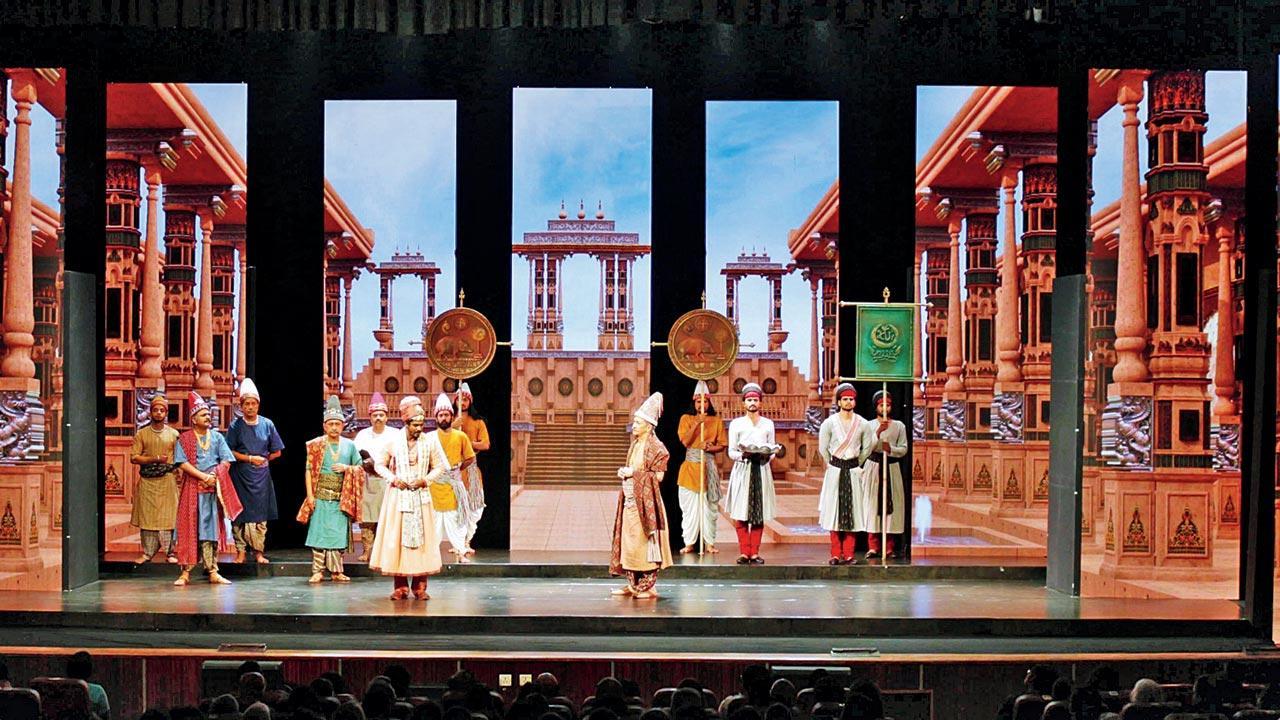 Actors perform in the foreground of sets depicting the different empires
How did one of the greatest empires of South India get wiped out? Is the popular notion that its downfall was  the result of a religious fallout, incorrect? Crossing to Talikota, the last play that Girish Karnad wrote, explores the fall of the Vijayanagara Empire in 1565 in a production which uses technology and costumes with attention to detail to recreate the grandeur of the era. The play is directed by Arjun Sajnani, who says, "To direct the original work by India's greatest playwright was an honour. However, I took my time to create this production because it's a difficult script; it's episodic, and has a 
cinematic approach." 
The play tells the story of the regent, Aliya Ramaraya, son-in-law of the great emperor Krishnadevaraya. The sultans of Bidar, Golconda, Ahmednagar and Bijapur, plot and combine forces against Ramaraya, defeating him in the war of Talikota. As a result, one of the most powerful dynasties in South India is destroyed.
ADVERTISEMENT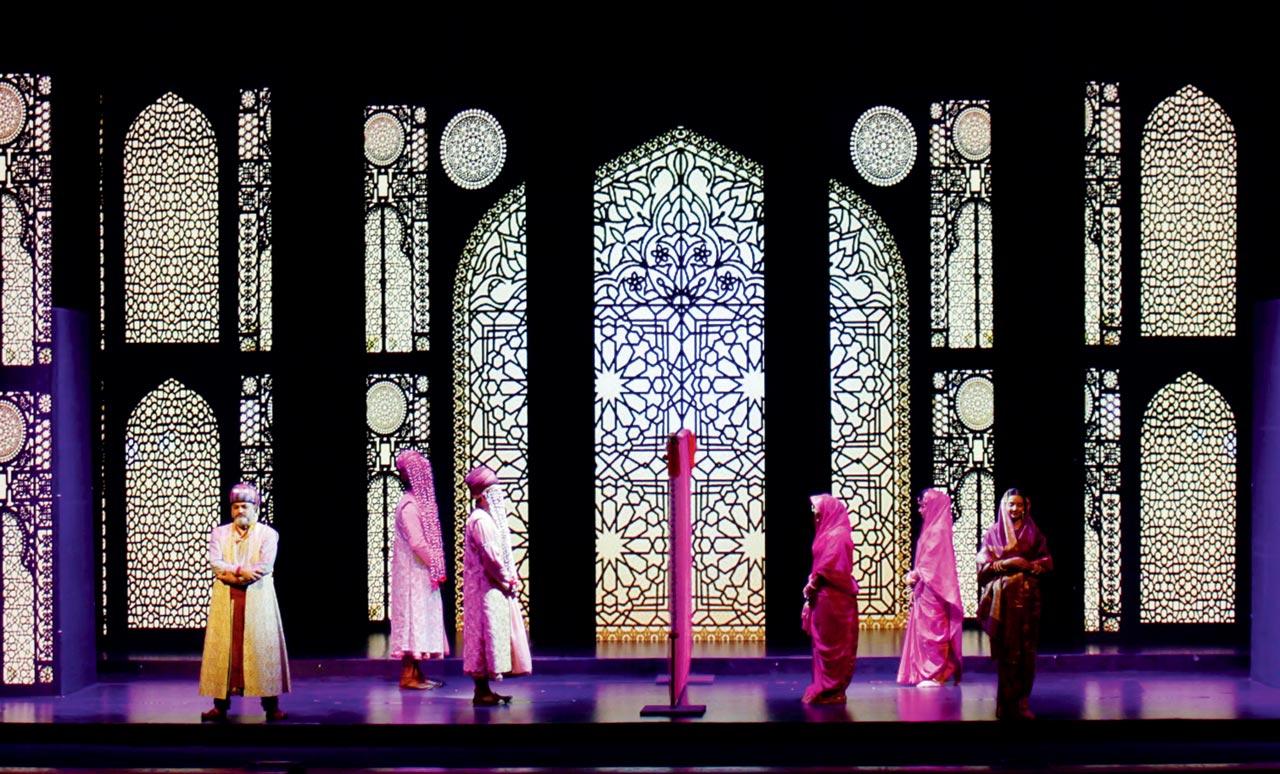 "It's a slice of history and is a reflection on the catalysts for such an event to occur in Vijayanagara. Towards the end of his life, Ramaraya felt that he was sidelined from being emperor because of his caste. He belonged to a lower caste, and was viewed as the daredevil son-in-law. The play is an examination of what can transpire to create a historical event of such magnitude. It examines the characters and political manipulation that made this happen," shares Sajnani. The nuances in the relationship between the two communities at the time are also explored.
"Four people went against Ramaraya for personal reasons. It had nothing to do with religion. The Deccan was a prime kingdom, and the feud was about the ego and greed of individuals. It is also important to note that as per detailed research, there was much interaction between the two cultures. The begum in the Nawab's court wore a nine-yard saree just like the women in Hindu courts did. The Hindu kings wore Turkish hats. There is a scene where a dancer performs Bharatanatyam in front of the four plotting sultans," reveals Sajnani.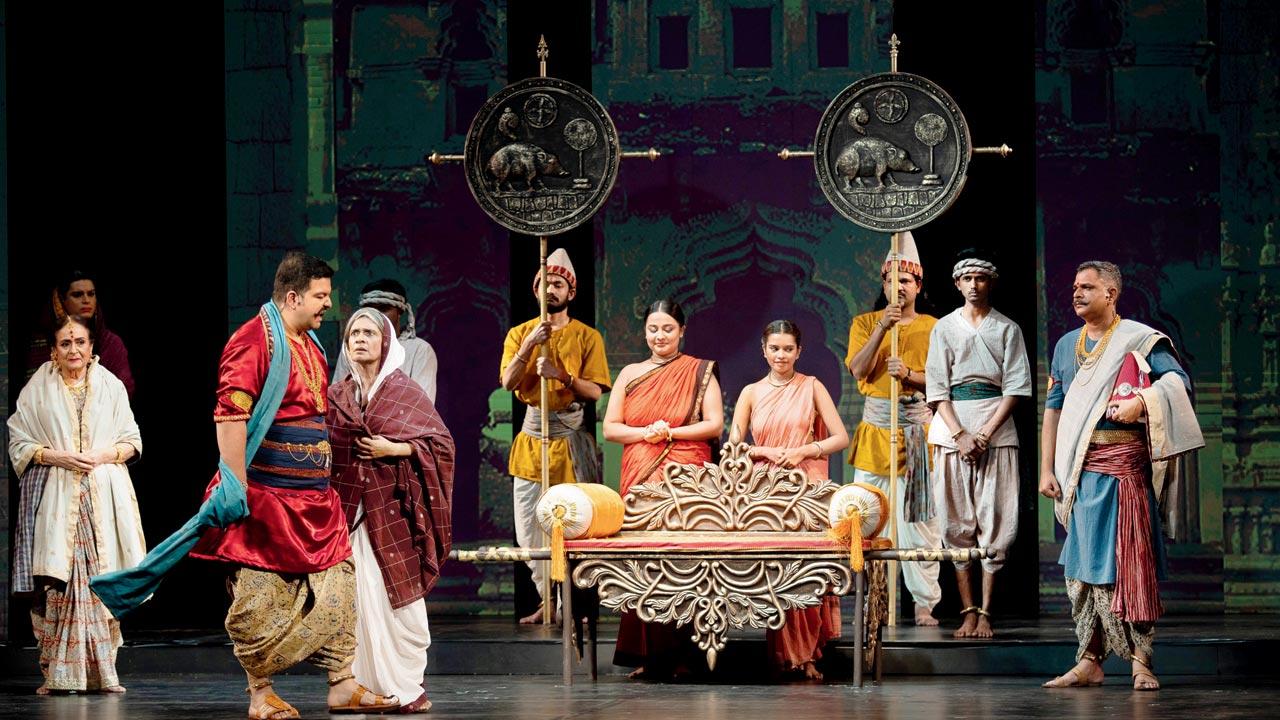 The actors in a moment from the play
"I'm a strong believer of learning what is beautiful in each culture and ethos, and revelling in that interdependence. It's one of the major reasons why I took on this play. People were aware of each other's religion, but it wasn't such a point of contention. Today's generation isn't familiar with that India. It is important that history is presented in its correct perspective. I hope younger people realise that there wasn't the kind of hate and animosity that is prevalent today," 
he asserts.
The play first opened in Bengaluru in October 2019. "We were scheduled to perform in Mumbai in March 2020, but our show was cancelled just a few hours before it could begin because of the pandemic." In the three-year-gap, Sajnani worked with writer Javed Siddique to convert it into a film script. "I deep-delved into the script because I realised that there were several things that I missed out on, when we initially performed the play. I told my cast that I must have been half-asleep while developing the play the first time. This time, the emotions in Karnad's writing better," he acknowledges.
From March 31 to April 2 
Time 3 pm and 7.30 pm. 
At Jamshed Bhabha Theatre, NCPA, Nariman Point. 
Log on to in.bookmyshow.com 
Cost Rs 580 onwards