A brand new podcast unifies the tradition of Indian classical music with technology to attract a new, younger generation of listeners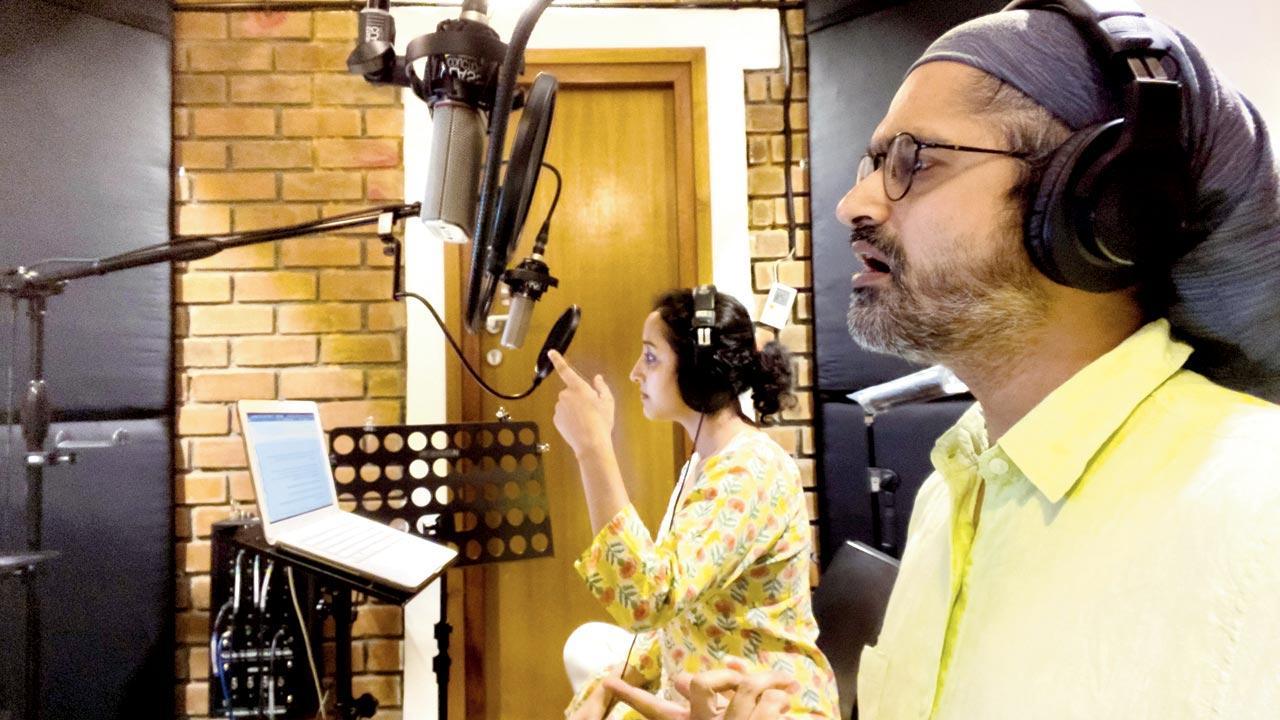 (From left) Priya Purushothaman and Hari Adivarekar at a recording. Pics Courtesy/Hari Adivarekar
Indian classical music can lay claims to pre-dating the modern world. With time, its practitioners have adapted new technology, tecnhiques and styles to enhance the art form. Singer Priya Purushothaman's new podcast, Music and masti, is part of this ongoing evolution that seeks to formulate the lessons from the tradition to capture the attention of a younger generation.
A student of the Agra Gharana, Purushothaman learned Carnatic vocal music and Western classical violin for 12 years before spending 15 years learning the Hindustani classical form.  In that, she is more than familiar with the personal attention and involvement that is at the core of the education in Indian classical music. "But in the pandemic, it became very apparent that technology was going to be a very important part of how we move forward in the future," she says, adding that despite its evolution the traditional school of Indian music remains a little hesitant towards the use of technology. As an educator and writer, the pandemic sparked in the singer the idea for a podcast that could take these lessons to children. "We sought to create a podcast, particularly for children, with a fun and engaging dialogue about music," she adds.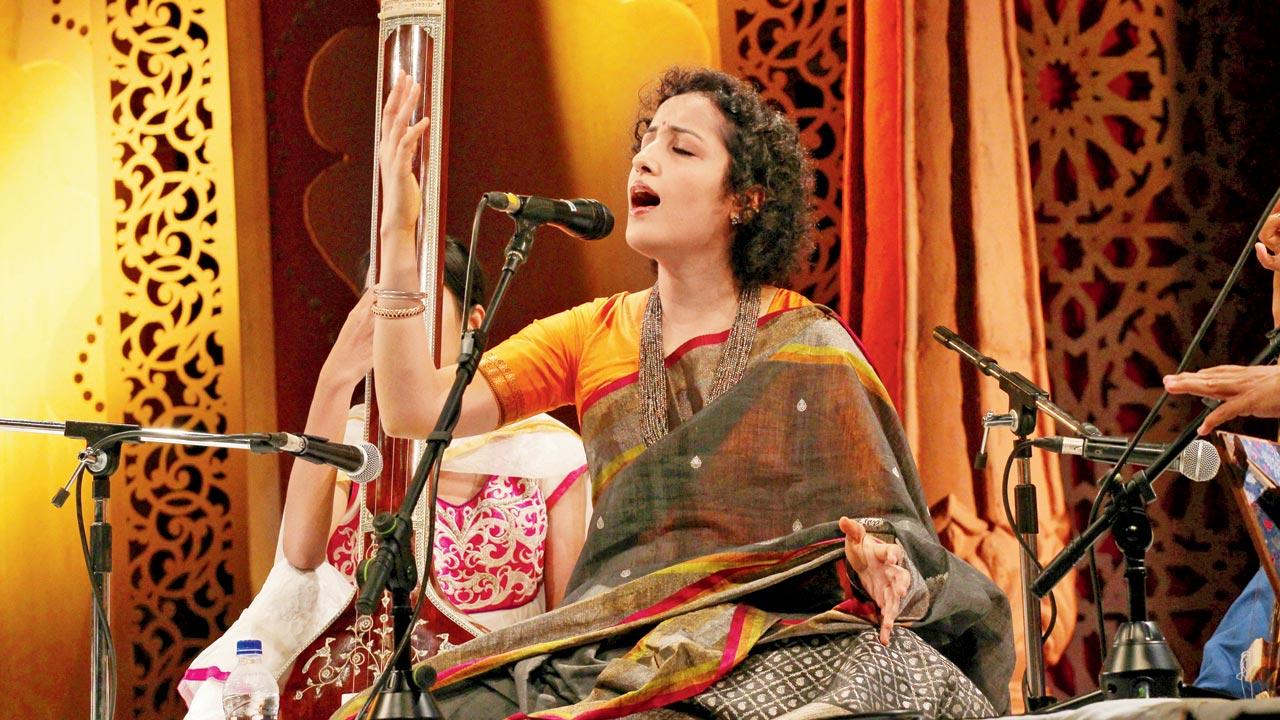 Priya Purushothaman
With journalist and musician Hari Adivarekar, the Mumbai-based singer conceptualised the eight-episode module that builds a narrative around two siblings curious about the musical art form. The podcast launched on September 8. Purushothaman explains, "This is a very introductory series for children. It conveys the most fundamental concepts about music by posing questions about sound, music and the different ways in which we understand them." While Adivarekar brought his experience from journalism and radio broadcasting, Purushothaman contributed her experience as a musician and writer for the scripts.
Built around the banter and playful conversations of Shahana and Hamir, the episodes detail concepts such as notes, the importance of raag and patterns of music using narrative scenes. "We wanted it to be a narrative podcast— as close to storytelling as possible," the singer tells us. The use of a solely  audio medium was also a conscious choice, she informs. "The podcast focuses on hearing as a skill and cultivating imagination solely by hearing. So, the technology can be used to strengthen the skills we are hoping to build," she explains.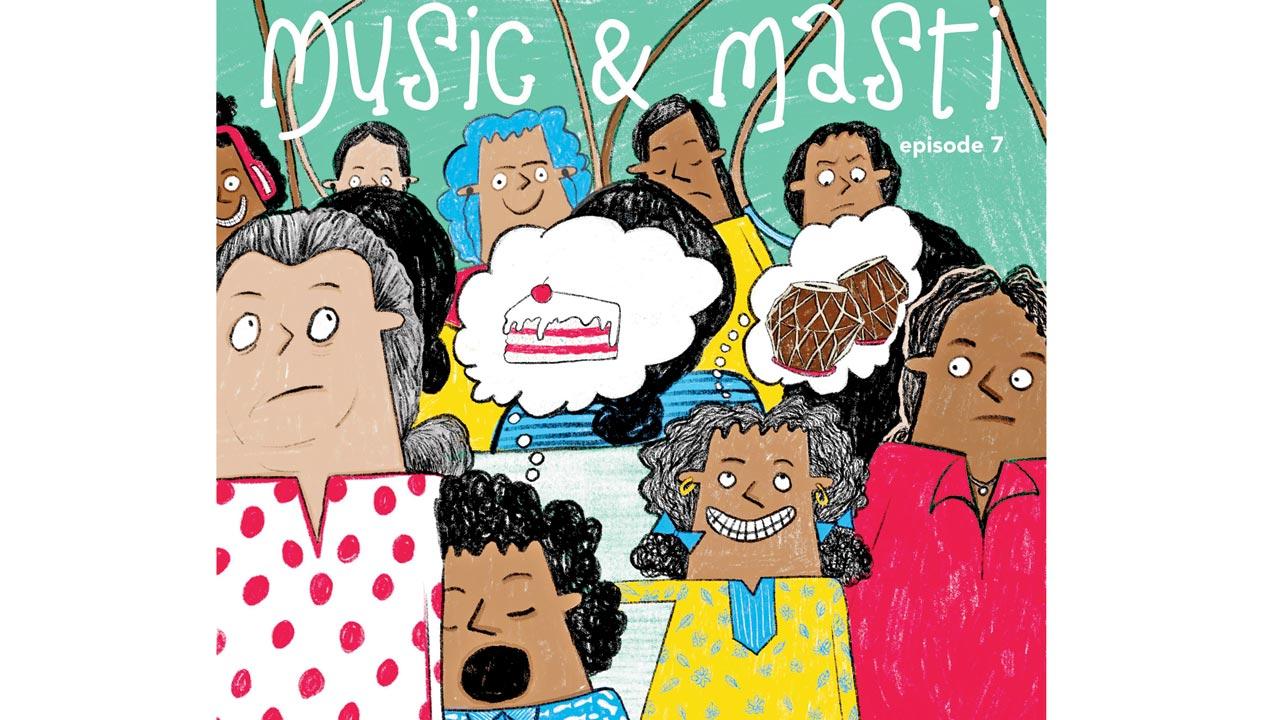 An llustration for the podcast  by Shrujana Niranjani Shridhar
In its introductory phase, the podcast has already been picked up by the Baithak Foundation, an NGO in Pune, as an educational module to help children from underserved schools in Pune and Kolhapur. Dakshayani Athalye, its founder, tells us, "Our idea is to build conscious individuals through the traditional Indian art forms, so we thought this podcast was an interesting medium to reach out to digital schools and educate children and educators alike."
With the first module out, Purushothaman is already planning further additions to the podcast. Technology, she says, will be an inevitable part of education, even in the traditional spaces, in the future. "Children are growing up with technology. I don't think we can resist it too much, or cut it off completely. But we have to use it in a way that enhances the intention of the art form rather than as a distraction."
Log on to Music and Masti on Spotify