The incident took place around 3.30 pm, when the girls visited the Sant Tukaram Maharaj temple in Hinjewadi, around a 1-km walk from their homes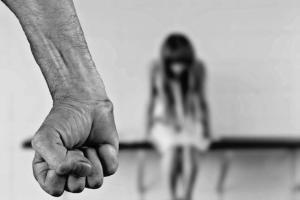 Representation pic
Three days after a couple of 12-year-old girls were gang-raped during a visit to the local temple, one of the victims died in hospital yesterday. The Hinjewadi police have arrested two accused — one adult and a juvenile — who allegedly lured the girls with sweets and brutally raped them in broad daylight.
The incident took place around 3.30 pm on Sunday, when the girls visited the Sant Tukaram Maharaj temple in Hinjewadi, around a 1-km walk from their homes. Senior Inspector Shivaji Gaware from Hinjewadi police station said, "Both the girls are 12 years old. The accused lured them with sweets, took them to the bushes and gang-raped them."
The incident only came to light yesterday, when one of the victims' was rushed to Sassoon General hospital with complaints of severe weakness. She was found to be under trauma, and was immediately admitted in the Intensive Care Unit (ICU). There, she slipped into a coma. Late on Wednesday night, she was pronounced dead by the doctors.
Meanwhile, hospital authorities informed the police and the other girl narrated their entire ordeal. The police arrested Ganesh Nikam, a labourer in a sugar factory, and detained a 17-year-old for the crime, under relevant sections of the Indian Penal Code for gang rape and kidnapping, along with the Protection of Children from Sexual Offences (POCSO) Act.
Catch up on all the latest Crime, National, International and Hatke news here. Also download the new mid-day Android and iOS apps to get latest updates