Thane police say their initial probe has shown that the loan recovery agents in Mumbai and Thane speak to customers politely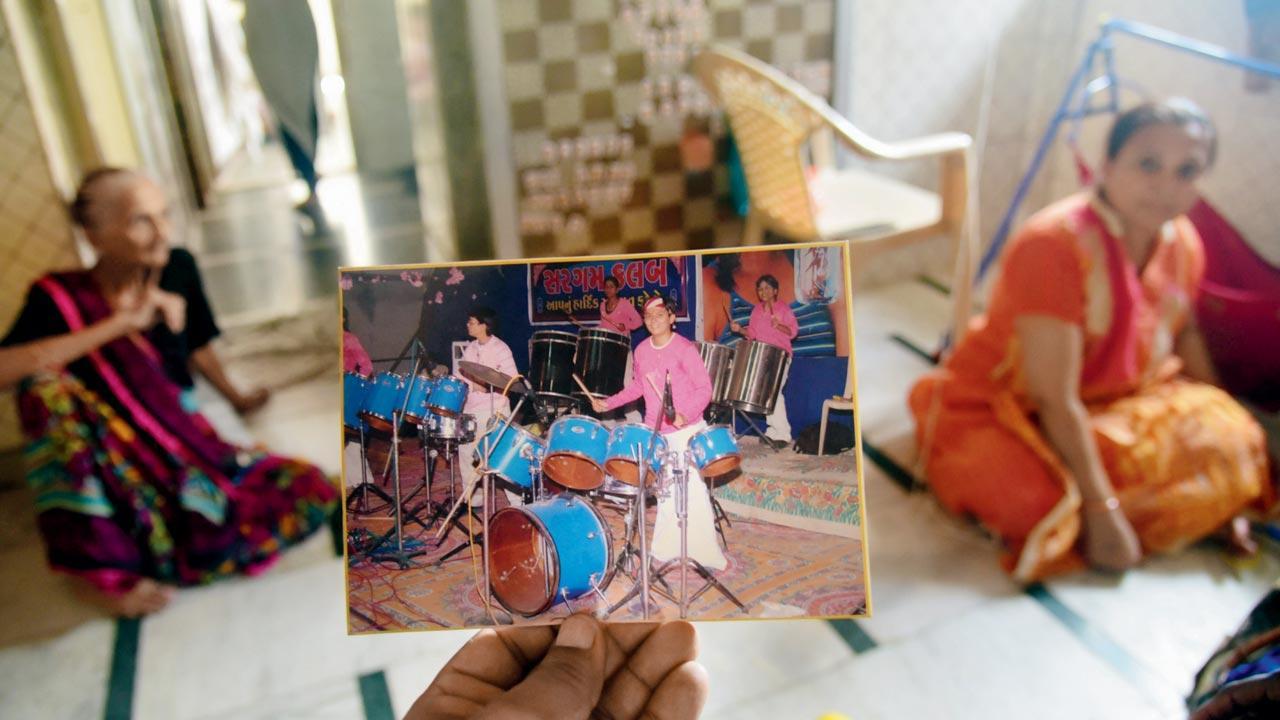 A family member shows a photo of Daksha Boricha, who killed herself following harassment by the recovery agents. Pic/Atul Kamble
The Navghar police in Bhayandar East, who arrested a loan recovery agent after a 36-year-old woman killed herself owing to incessant harassment, told mid-day that he was just a small fish and the control of the entire racket was in the hands of sharks in Nepal.  
Officers added that the agents operating out of call centres in Mumbai and Thane use mild language when they call customers for recovery. The ones that threaten and blackmail people using morphed pictures are in Nepal, they said. 
The cyber police said the Nepal police do not cooperate when they go to the neighbouring nation to take an accused into custody.  
Those pulling the strings from Nepal are outsourcing their recovery work to call centres based out of Mumbai and Thane, said Navghar police, who unearthed the racket linked to Daksha Boricha's suicide. They arrested Rushabh Kahar, 30, a resident of Thane on May 4. 
 
Kahar worked at the Baba Nanak call centre in Thane along with a few others on a monthly salary of R10,000 and an incentive of 20 per cent of the recovery amount for each case, said police.  
Inspector Prakash Masal of Navghar police station told mid-day, "We traced the accused using his mobile location after he threatened Boricha, who died by suicide after the constant harassment by the loan recovery agents. In the investigation, we found that Daksha Boricha took the first loan from the Credit Mango application. After five-six days, she repaid the entire loan amount and took another loan. She used around 30 different loan applications, and mostly repaid the borrowed amount with interest." 
"We also learnt that Kahar called her on behalf of Credit Mango. The company outsources its work to the Baba Nanak call centre in Thane. When we raided this call centre, we only found eight to 10 callers at the office. The callers receive a list of the 100 people each to call for loan recovery. They work between 9 am and 6 pm," he said. 
"We traced all the numbers that were used to harass Daksha Boricha and found their IP addresses to be of Nepal. Kahar has only cleared Std XII and lives with his parents and sister in Thane," said Masal.   
A cyber police officer said, "Most of the mobile applications lending instant loans are outsourcing their recovery work, and most of the call centres are in Mumbai and Thane from where callers chase lakhs of people daily. However, they are small fish, who are being used by the loan sharks from Nepal. The main callers are in Nepal. The callers in Mumbai and Thane used soft language for recovery and were never abusive with the customers."  
The officer added, "Whenever we have gone to Nepal to arrest the suspects involved in the loan app racket, we did not get the support of the local police or the government."