She was in police custody till Friday; maintains she didn't killed mother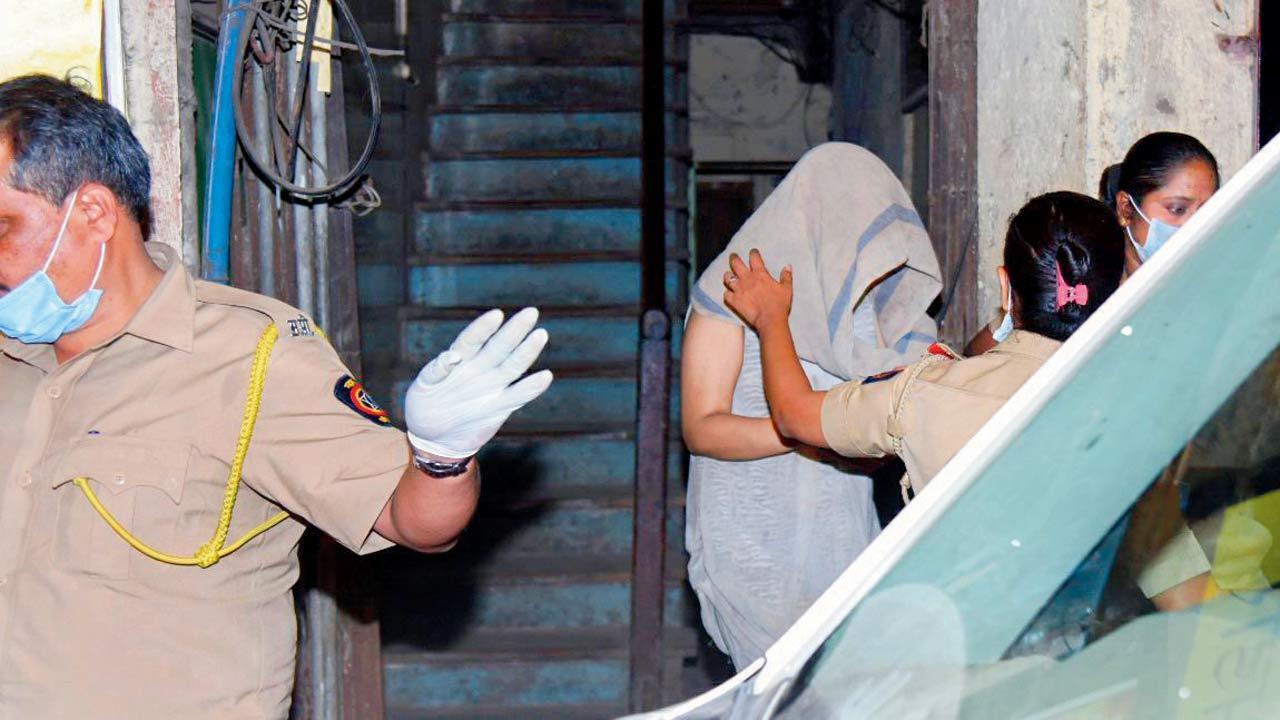 Kalachowkie cops take Rimple into custody. Pic/Ajinkya Sawant
Rimple Jain, accused of murdering her 55-year-old mother, was remanded in judicial custody on Friday. She was arrested by the Kalachowkie cops last week. During the seven days of police custody, Rimple confessed to dismembering her mother's body but claimed she didn't kill her. The mystery of her mother's death will be uncovered by the post mortem report.
Rimple, 24, stayed with her mother, Veena, at Ibrahim Kasim Chawl. Their relatives got suspicious about her behaviour as she started avoiding them and always claimed Veena was sleeping. On March 14 when her cousin came to her home, she told her that her mother had gone to Kanpur as she suffered a paralytic stroke. The suspicious relatives took Rimple to the police as there was a strong pungent smell in her house. The police found the body of a woman, identified as Veena by relatives.
ADVERTISEMENT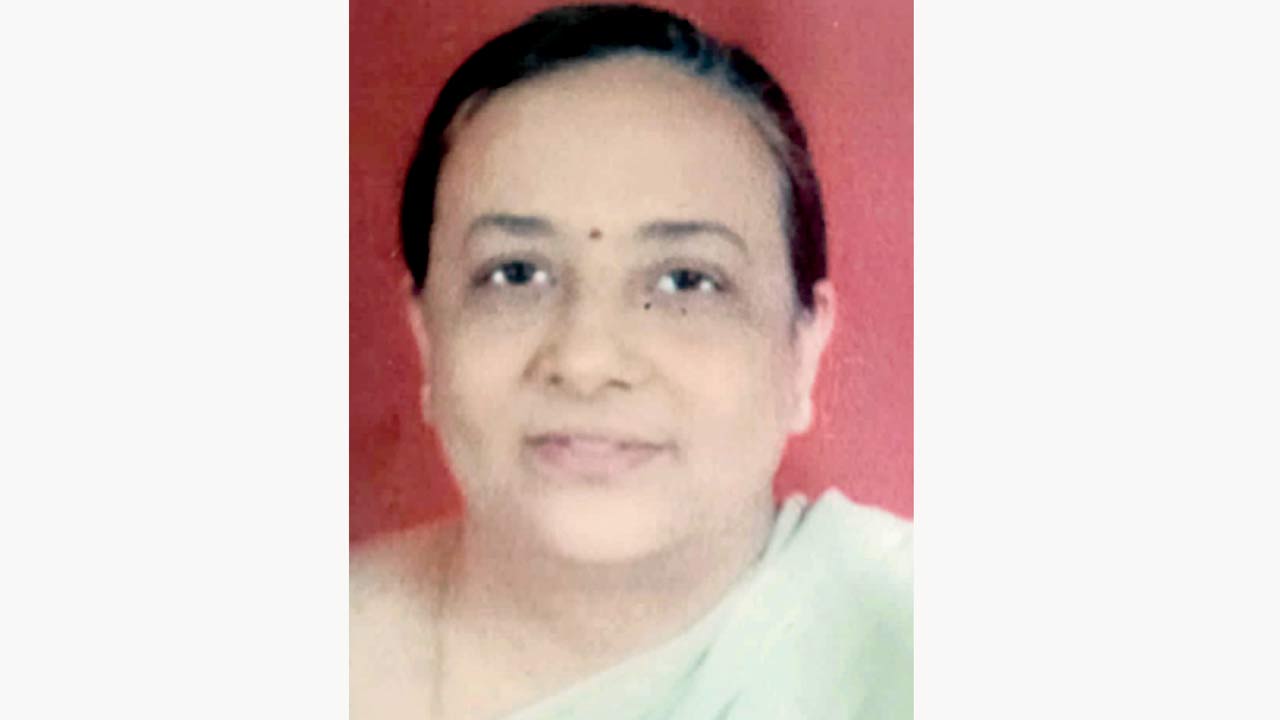 Veena Jain, the deceased
During investigation Rimple repeatedly claimed her mother fell down from the first floor and eventually died. To hide the death and fearing blame from her family, she decided to dismember her body and cooked up the story of her mother going to Kanpur with a nearby sandwich seller. Rimple also claimed that she feared her uncle would usurp the money which he had got after selling their Virar flat, and would marry her off. So she decided to maintain the story of her mother having paralysis.
Also Read: Lalbaug murder case: Mother's killer used acid, tried to burn body, says Mumbai Police
Rimple was given 7 days police custody by the Sewri court which ended on Friday. Advocate DB Patel represented her and demanded judicial custody for her. "Most of the investigation is over and there is no recovery left. According to cops there are no accomplices in the crime, so there is no need for further police custody," argued Patel.
SS Ghare, additional metropolitan magistrate ordered judicial custody for Rimple. She will be shifted to the Byculla women's jail. Do you like to interpret your dreams?